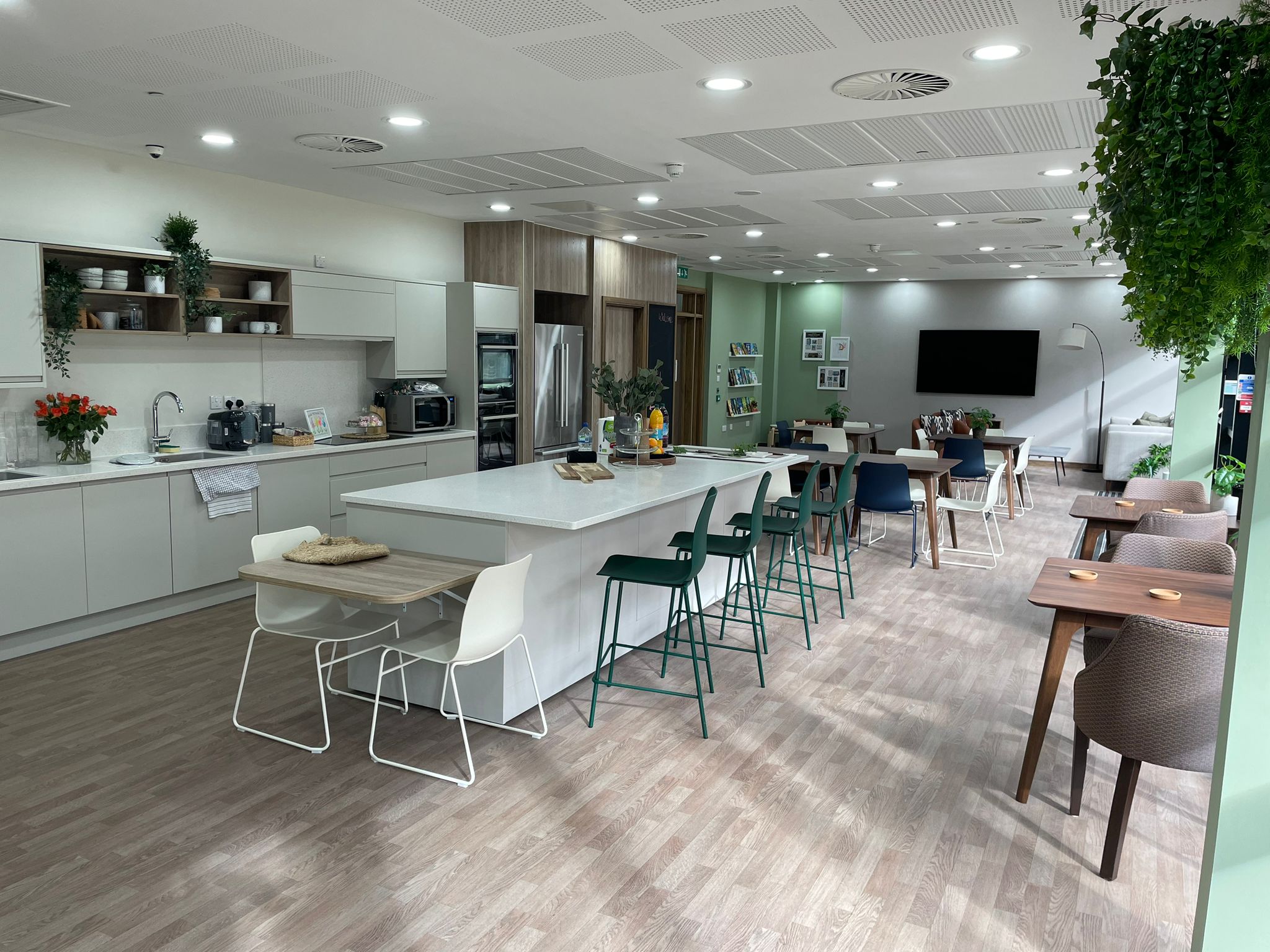 Supporters fund 'stunning' new Day Room at Manchester House
Ronald McDonald House Manchester has officially opened its newly refurbished Day Room. Complete with fresh modern features and appliances, families can now relax and use this bright, homely space after a long day caring for their sick child in hospital.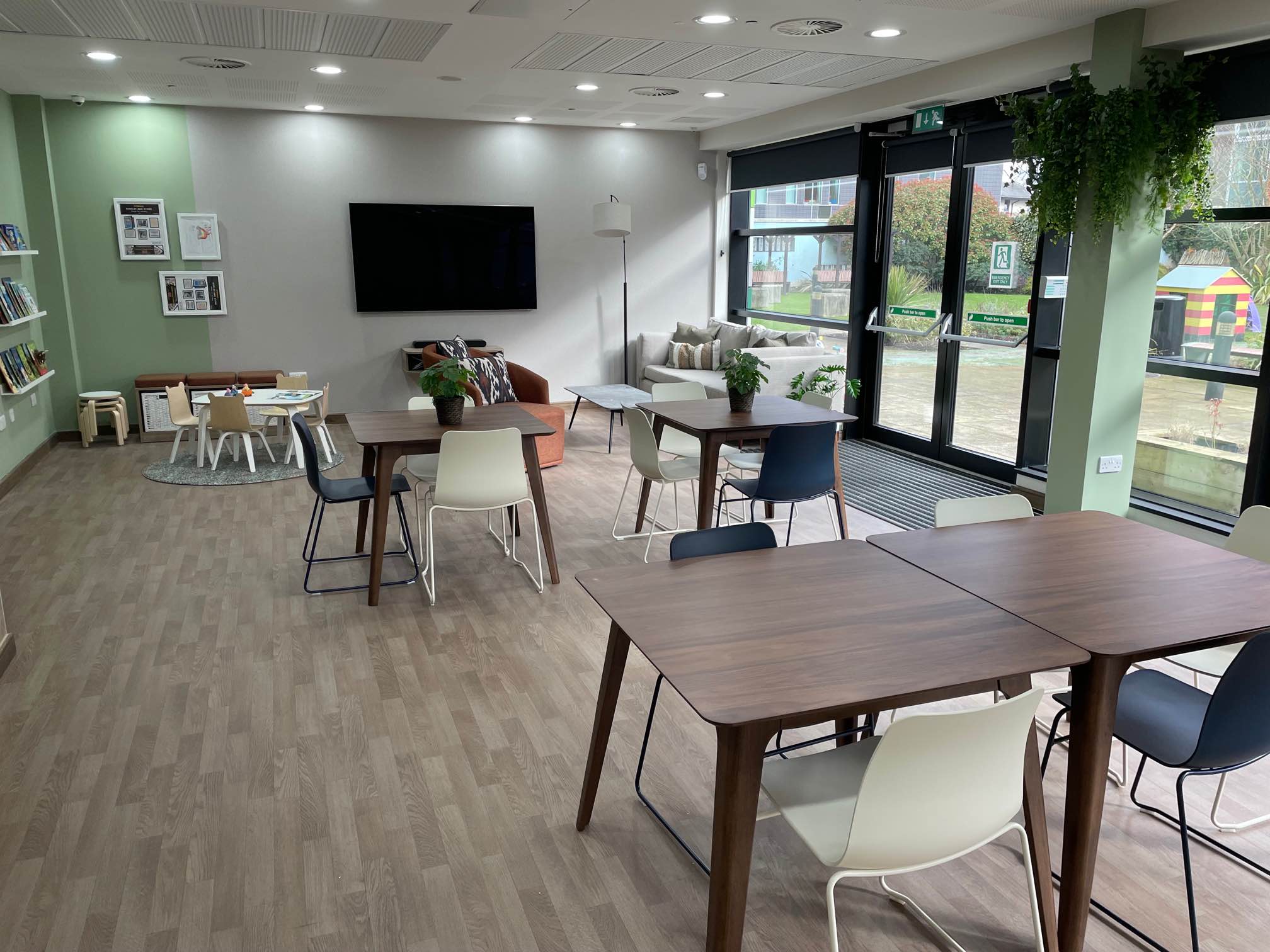 The newly updated Day Room, which cost £175,000 is thanks, in part, to the incredible fundraising of the late Steve Burne, who raised more than £400,000 before he sadly died from cancer in October 2018. His passion for keeping families together also funded five new bedrooms in the House and the Garden of Reflection.
The beautiful new space was also made possible by Alliance Group, who've been proud supporters of Ronald McDonald House Charities UK for more than 10 years. In that time, they've fundraised, supported events, and have provided valuable input with senior representation on our Manchester House Board of Governors. Alliance contributed an amazing £35,000 towards making this project a reality.
The stylish, 'Nordic-inspired' Day Room design was created AEW Architects, where Steve worked as Managing Director. The architects were also responsible for the design of Manchester House itself.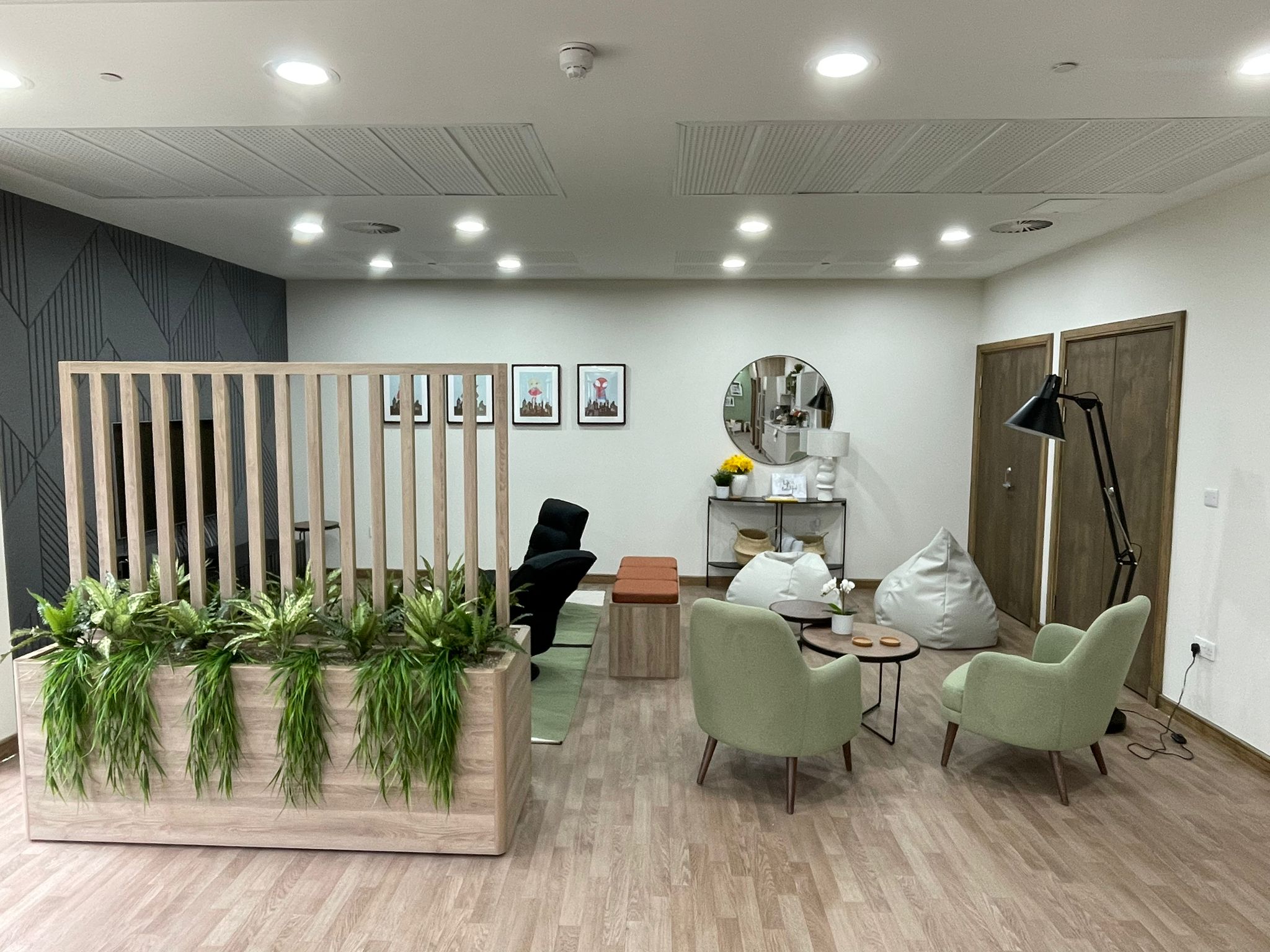 The Day Room renovation began in early January 2023 and Saturday 25 March 2023 saw the official launch. Steve's family were the first to have a sneak peek of the new space, after the ribbon was cut by Steve's mum, Sue. They were "overwhelmed" with the transformation and the modern state-of-the-art features – including ovens and spacious fridge freezer, which will allow families who're not staying overnight, but who need a break, to visit the House on a Day Pass to prepare and cook healthy meals to enjoy together.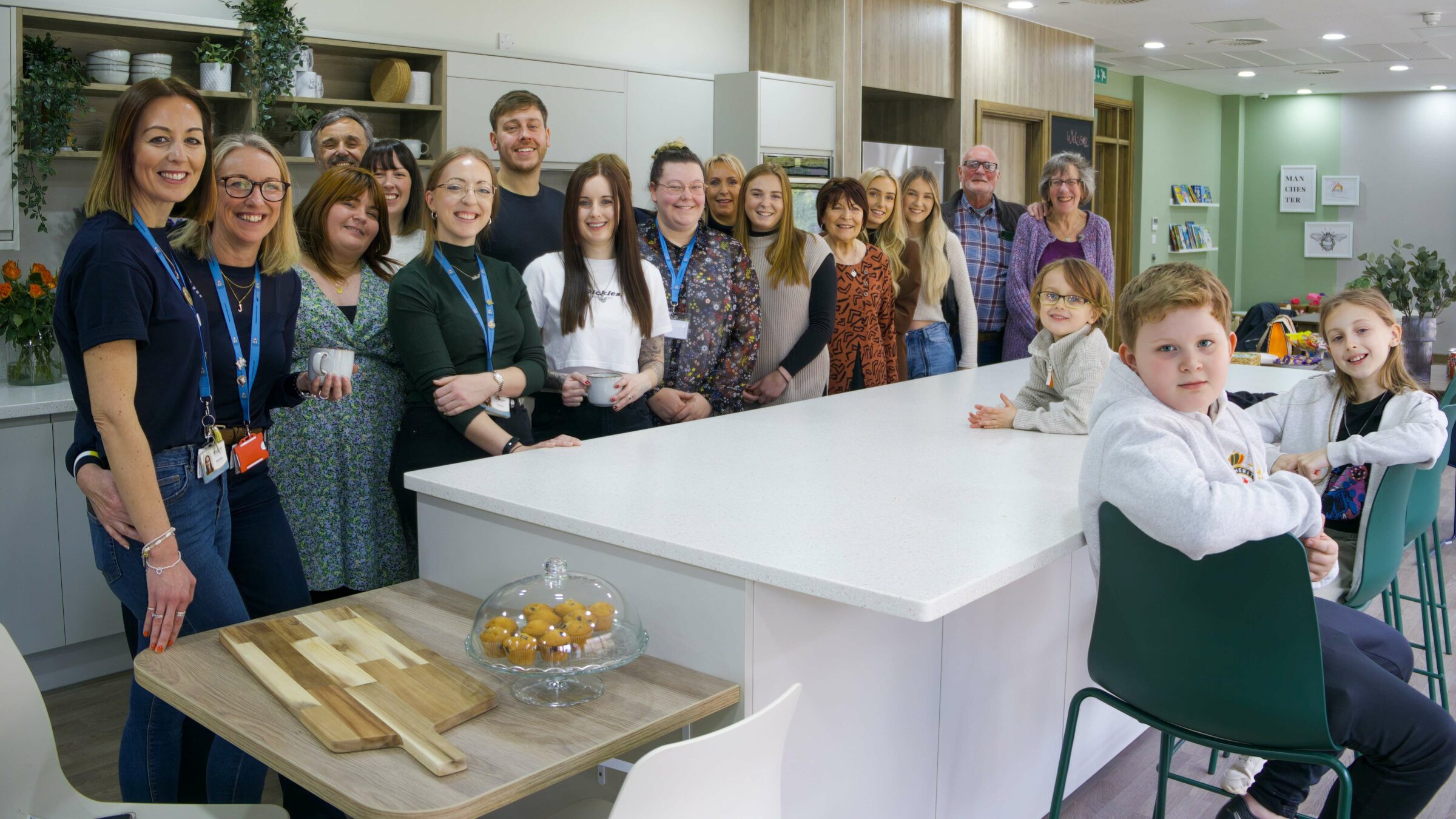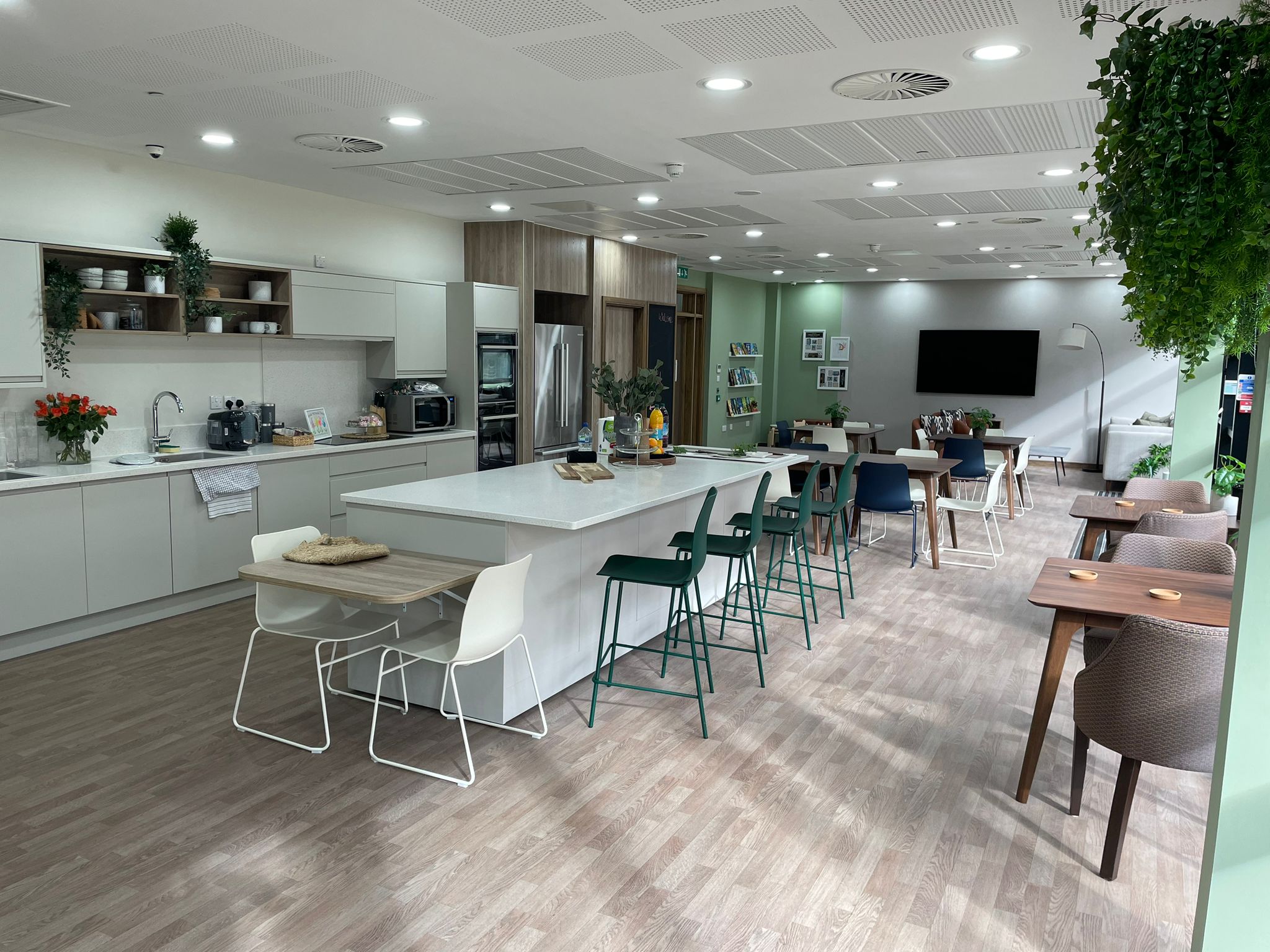 Daniel Burne, Steve's eldest son and trustee of The Steve Burne Charitable Trust said: "What a wonderful new space for families to enjoy and take advantage of all the new facilities! It really is so warming and welcoming, whilst still being practical for everyday use.
We're really proud of everyone at Ronald McDonald House Charities UK who has helped make this vision a reality, and we hope they enjoy this new space for many years to come."
On Saturday, families staying in the House also joined in the celebrations at the official unveiling and were "amazed" at the incredible new facility. Over coffee and cake, one of the current families said: "It's such a lovely room. You come in and just forget about everything that is happening over at the hospital for a moment and simply relax."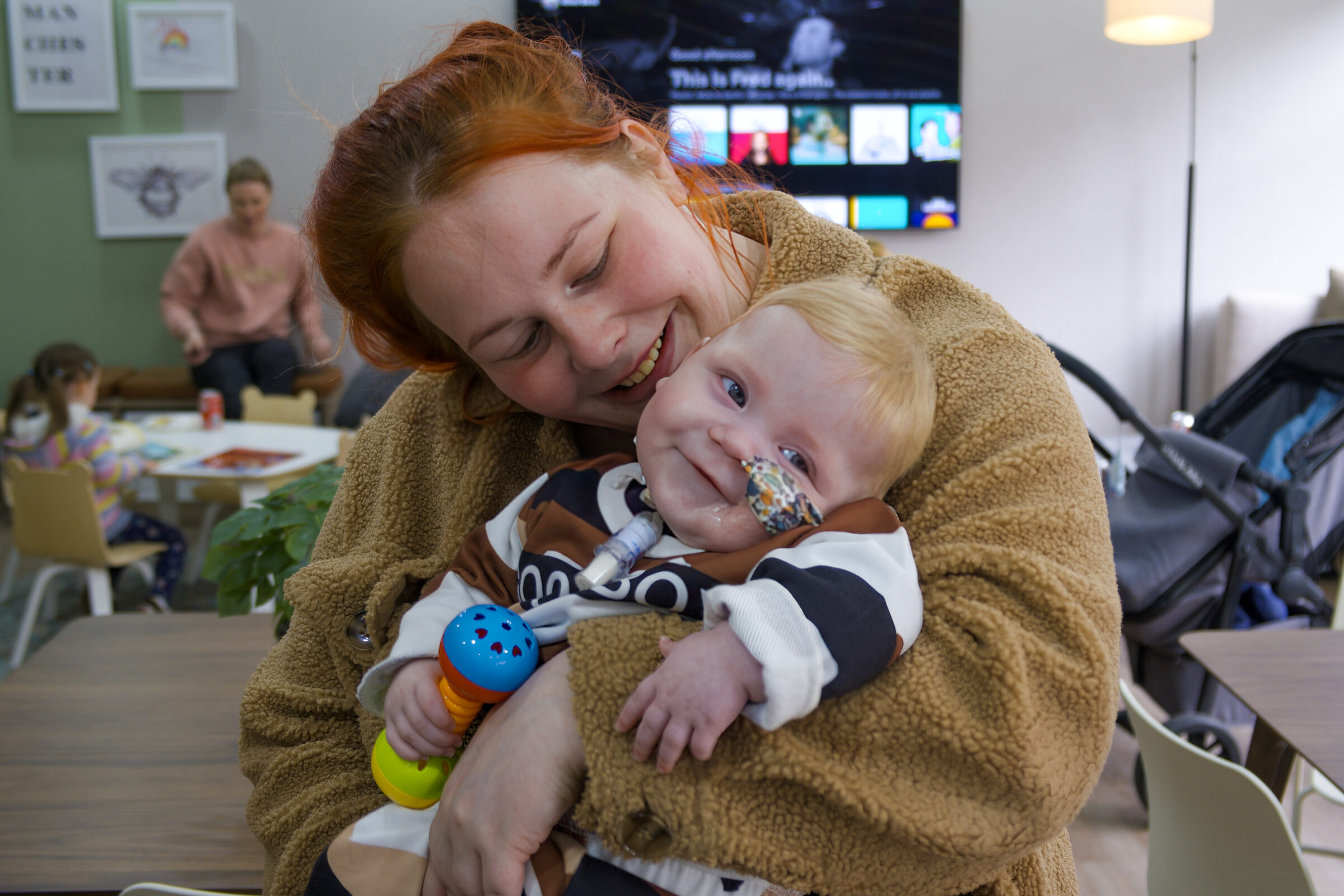 House Manager Sally Cannon said: "We are over the moon with our new Day Room and can't thank Alliance and the Steve Burne Trust enough for their support. Steve had a vision of how this space would work even better for our families and we're so pleased it's come to life."
"This revamped room will provide a gorgeous, homely environment for our families and visitors to enjoy; somewhere to relax, cook a meal, play and ultimately take a much-needed break from the hospital."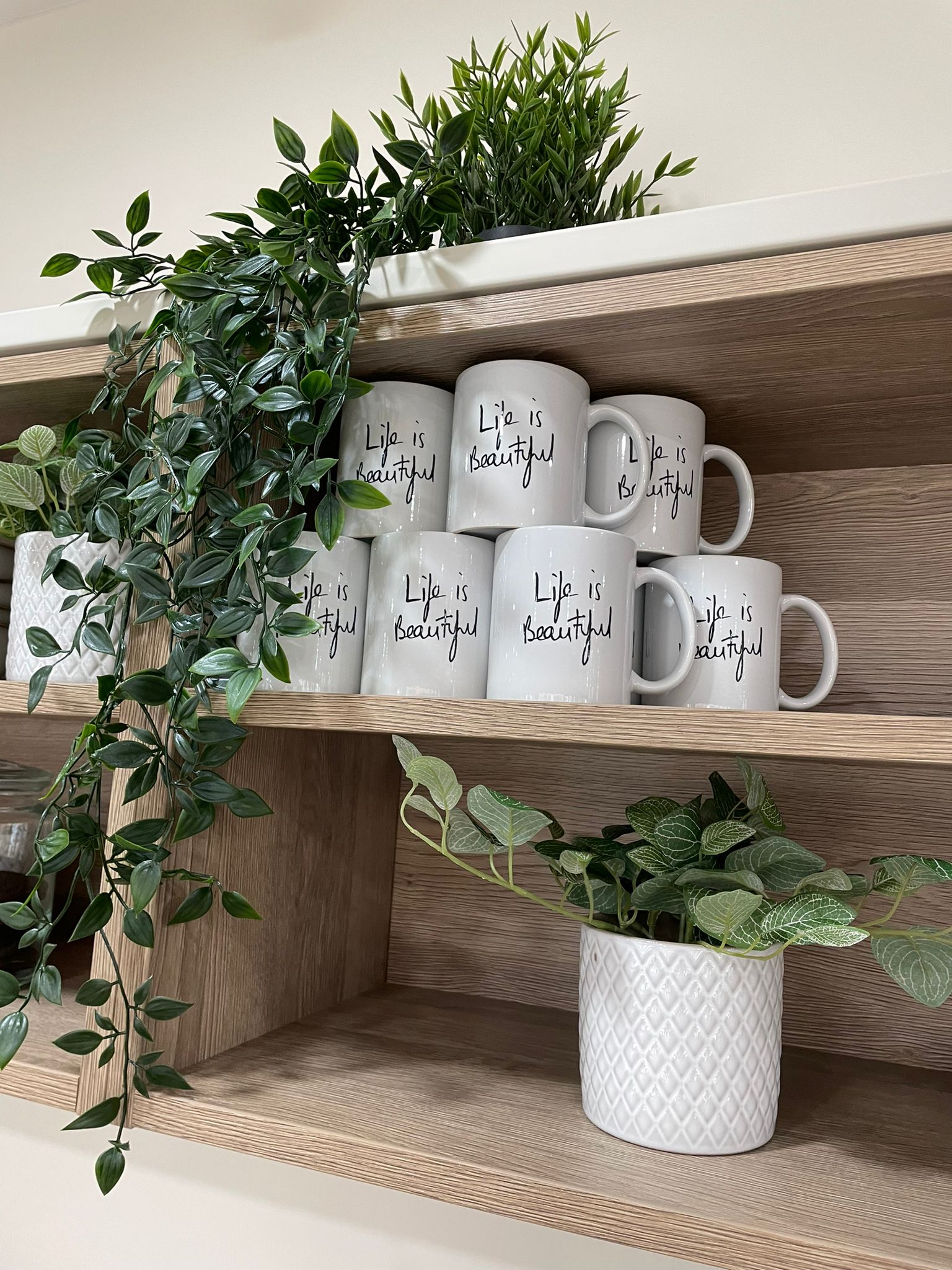 Director of UK Estates and Developments Richard Farish said: "The new extended and fully refurbished Day Room will add enormously to the services we offer to families who are just passing through or who are staying with us.
It was a pleasure working with the interior designers from AEW Architects who thoroughly interpreted our brief and with all the suppliers Forrest, Mike Jackson Associates, Hannon, Tarkett, LAUK and Brighter Business, David Phillip and Loft, and Hughes Electrical, to name just a few who dedicated their efforts and support with hard work, discounts, and benefits in kind. Thank you everyone."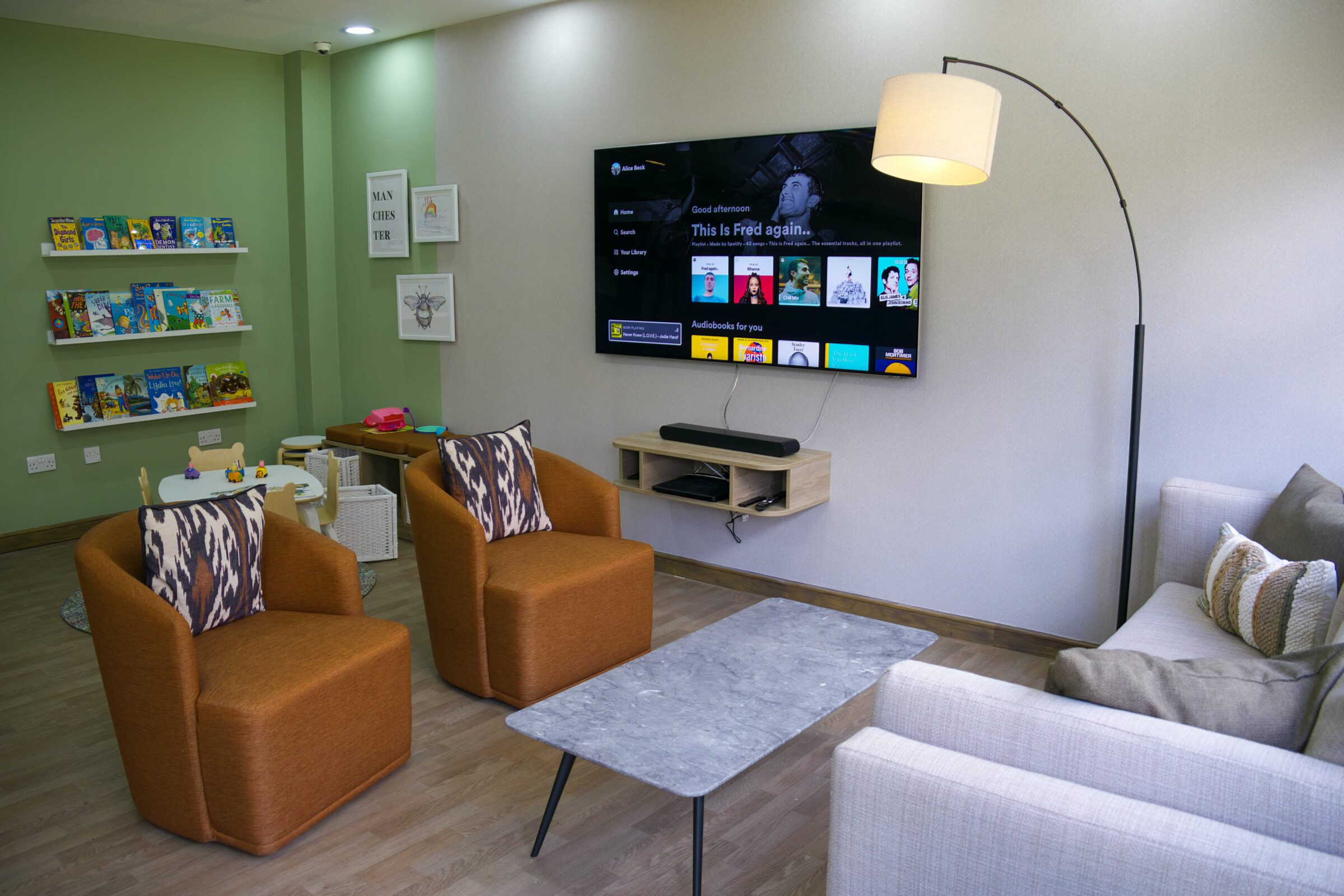 Help us provide free home away from home accommodation to support families with children in hospital with a donation.