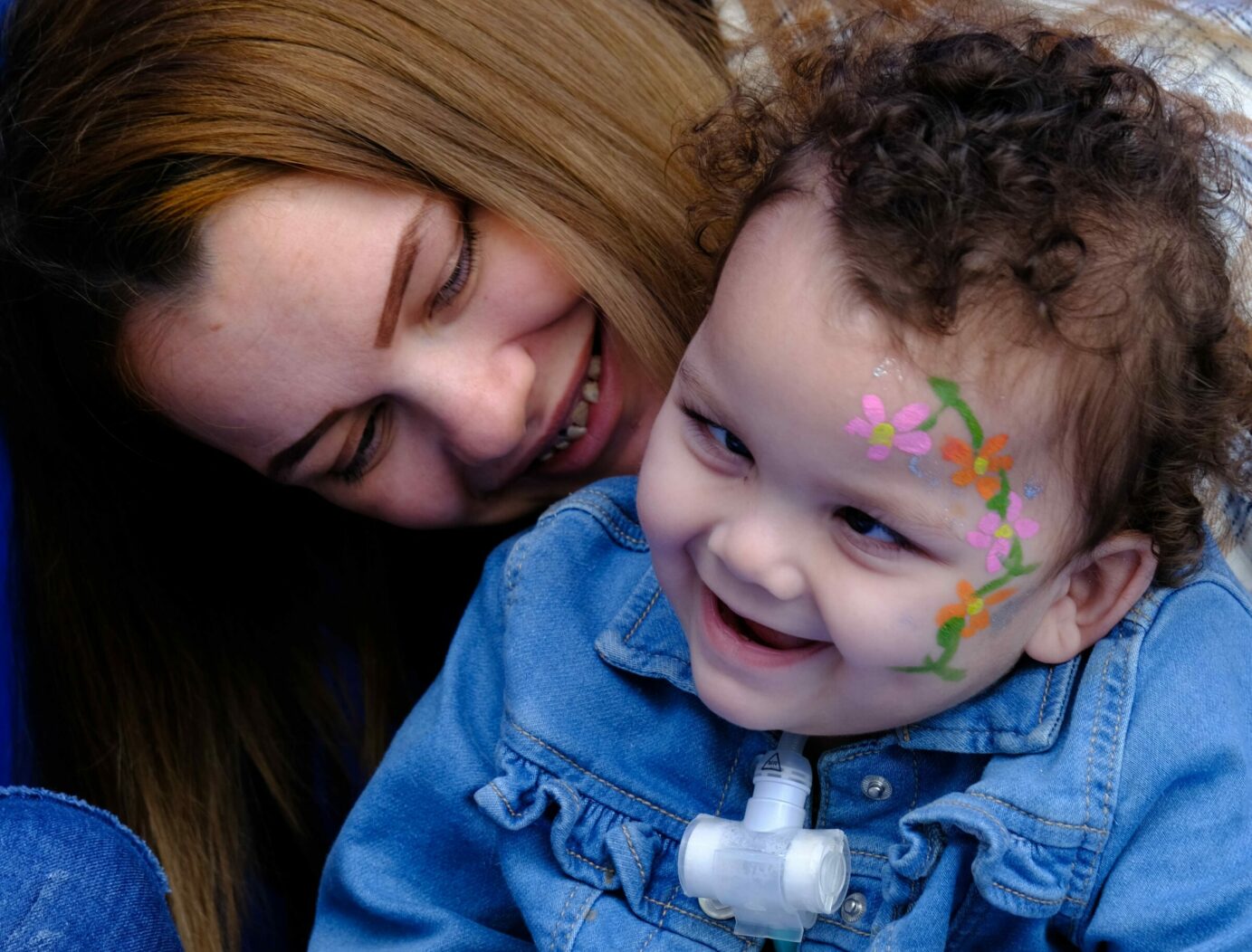 A lot has happened over the past 12 months at Ronald McDonald House Charities UK, from House upgrades and mergers to record-breaking fundraisers and awareness campaigns. Crucially, over the past year we've enjoyed seeing the return of community events and in-person activities, which have allowed us to meet up again and connect.
As we reflect on 2022 and all we have achieved, we thank our supporters for being at the heart of everything we do and for making it possible to provide a free 'home away from home' for more than 6,600 families who have children in hospital. As we embark on an exciting new year ahead, here's a retrospective look at our key milestones, stand out events and top achievements of 2022.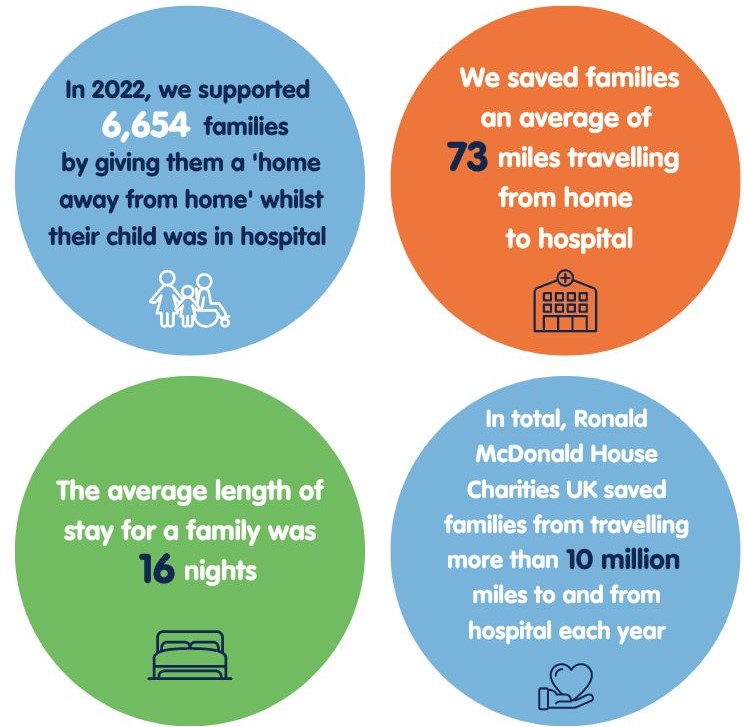 January: #HereForFamilies
We kicked off the year with a social media campaign called 'We're here for families', which resulted in a 68% increase in website traffic and a phenomenal increase in social media impressions. Using footage of families across different Houses, and a beautiful poem written and voiced by a member of staff, the social media team created a video which was promoted on Facebook and Instagram. The campaign aimed to remind supporters that, despite the challenges we faced during Covid-19, we remain focused on providing the best possible support to our families.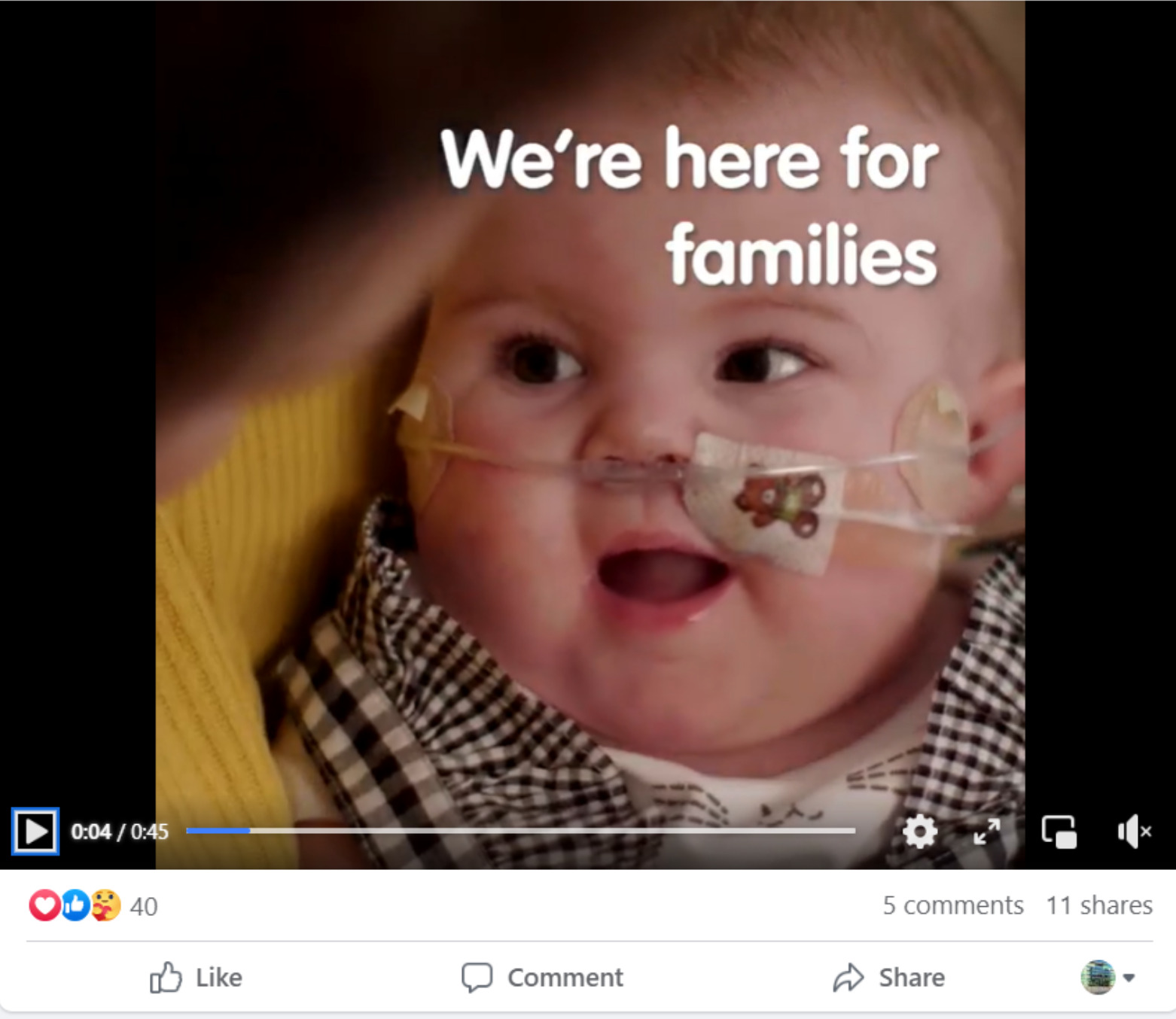 February: Spreading the love
On 14 February, all Houses celebrated Valentine's Day with sweet treats. Birmingham House families woke up to sweet cones, Valentine's cupcakes, and special words of kindness, which raised many smiles in the House in the morning.
In February, we were delighted to partner with global breastfeeding brand Medela, who donated breast pumps to each of our Houses around the UK, and to RMHC Chapters around the world. It makes such a huge difference for breastfeeding parents staying in one of our Houses to be able to express milk in a safe and comfortable space. This is just one example of how we strive to go above and beyond for families to make their medical journey as stress-free as possible.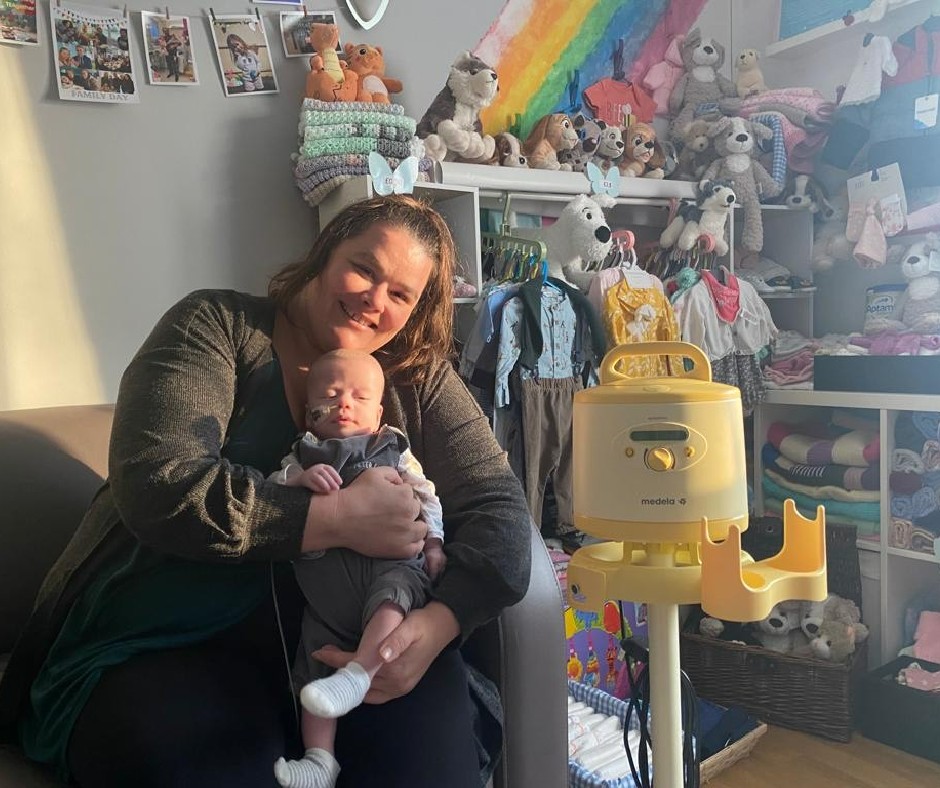 March: A month of celebrations
As Covid restrictions continued to ease, in March we were able to resume indoor events, such as Pancake Day, which was celebrated across our Houses thanks, thanks to generous donations from companies such as npower in Birmingham, who provided pancake ingredients and the all-important toppings.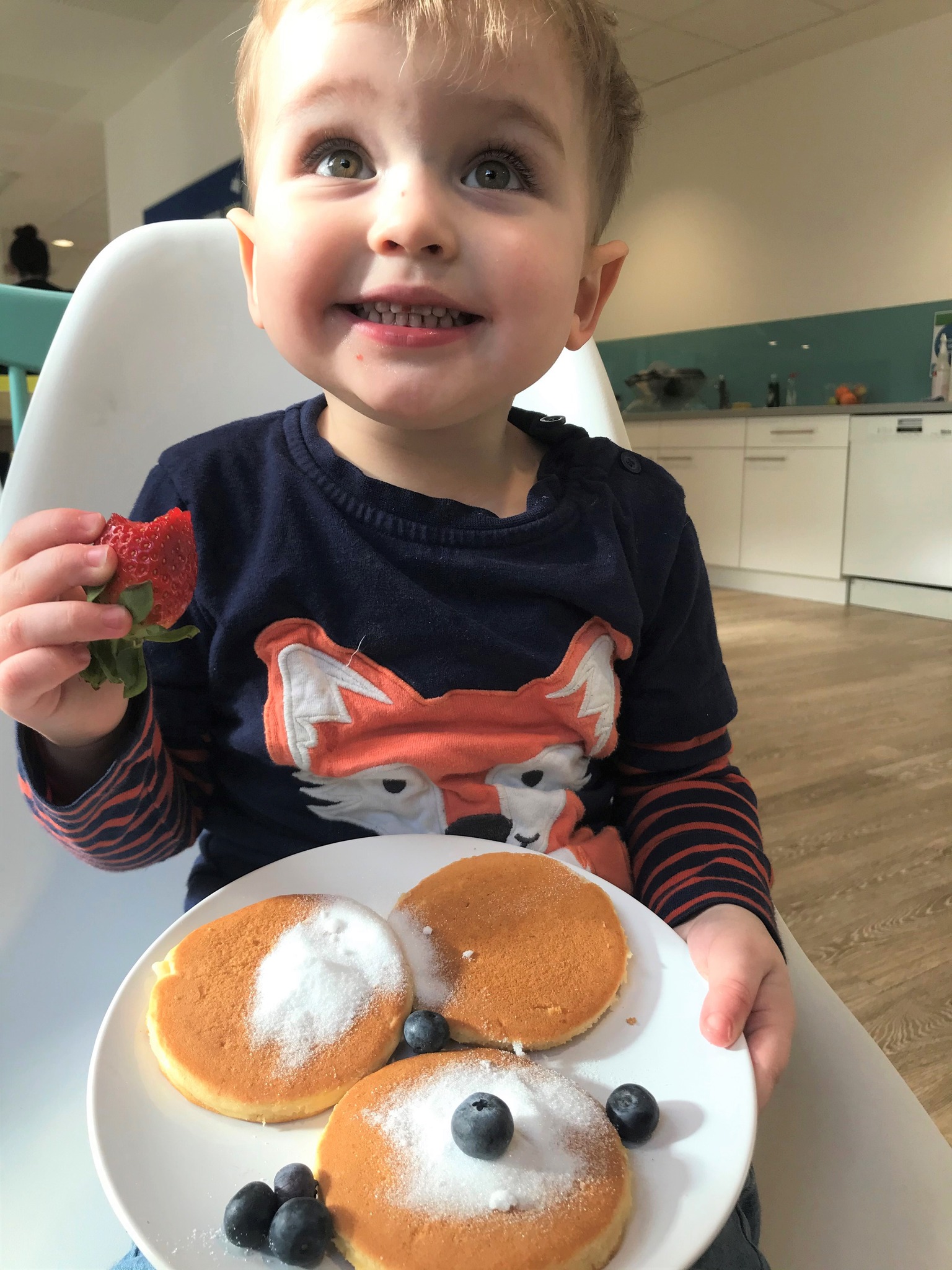 Ronald McDonald House Edinburgh was able to celebrate its first birthday with a party, with guests enjoyed face painting, balloon modelling, games, prizes, photo props and so much more! Meanwhile, across all our Houses, mums were treated to manicures, massages, and Mother's Day meals as part of a range of special treats and activities our Houses put on for Mothering Sunday.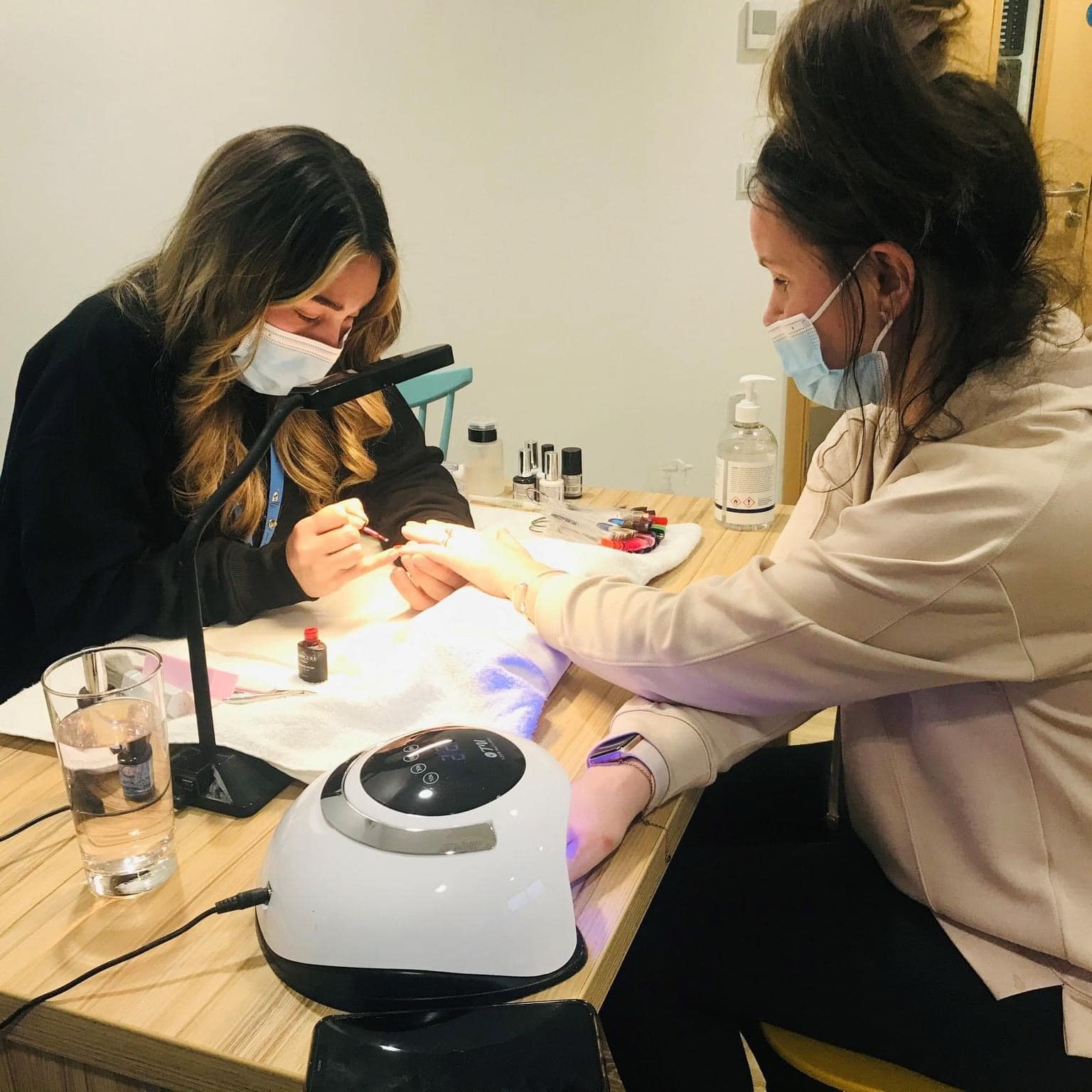 March saw 24 runners take on The Cardiff Half Marathon for our Charity – together they raised more than £9,400. Cardiff Law firm Hugh James volunteered as part of our cheer squad, as part of their ongoing commitment to our Charity.
At the end of the month, we launched 'Shining Stars', a new employee recognition programme developed by our People Working Group, to provide staff with the opportunity to recognise, thank and celebrate their peers every quarter.
April: Welcome, Alder Hey!
In April, we were delighted to officially welcome the 84-bedroom Ronald McDonald House based at Alder Hey Children's Hospital in Liverpool into the wider Ronald McDonald House Charities UK family. Alder Hey House is the biggest Ronald McDonald House in Europe, accommodating more than 1,000 families a year and with annual running costs of around £750,000.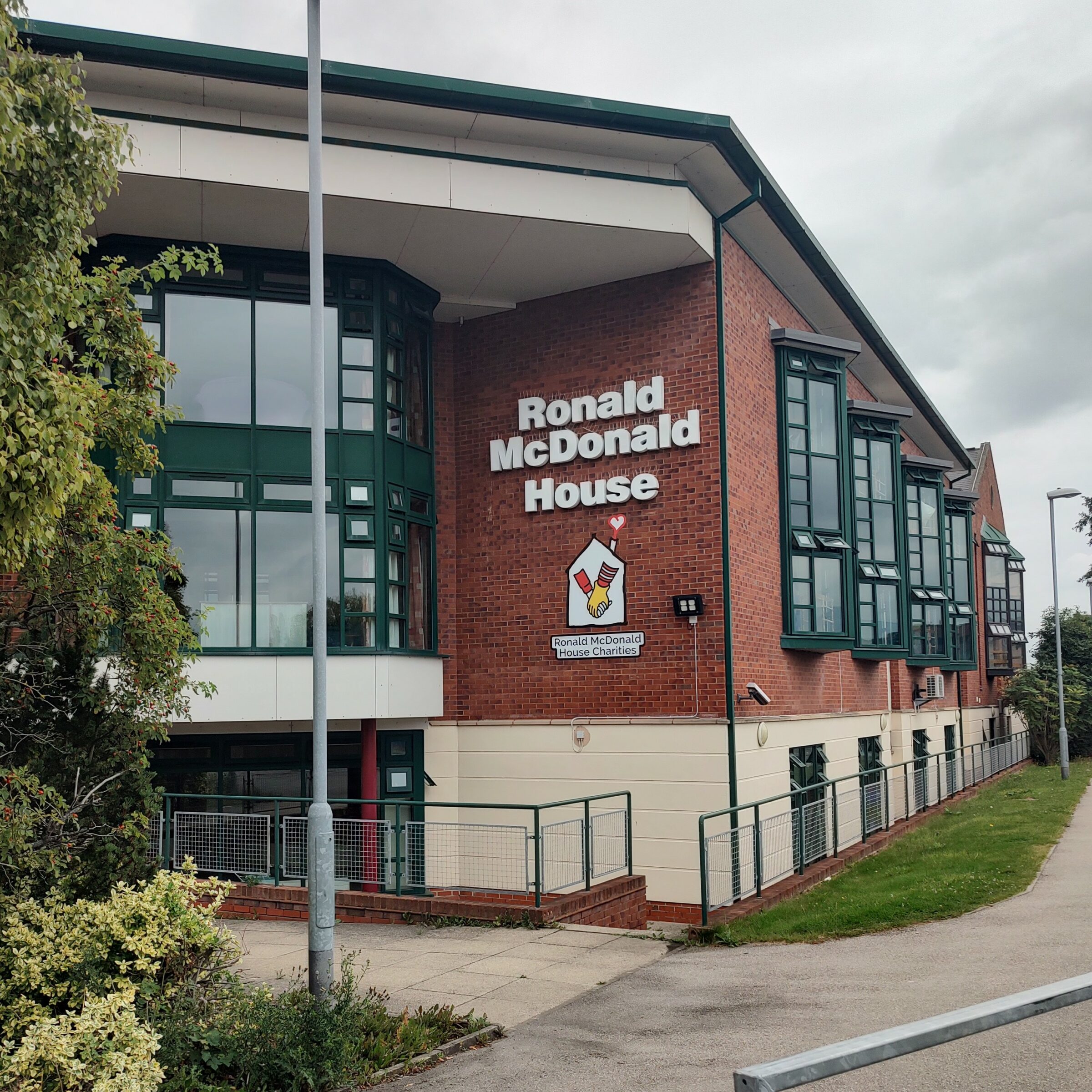 Easter came and with it, lots of beautiful Spring decorations for our Houses. The Easter Bunny made a visit to lots of our Houses and families were treated to some delicious hot cross buns and, of course, chocolate!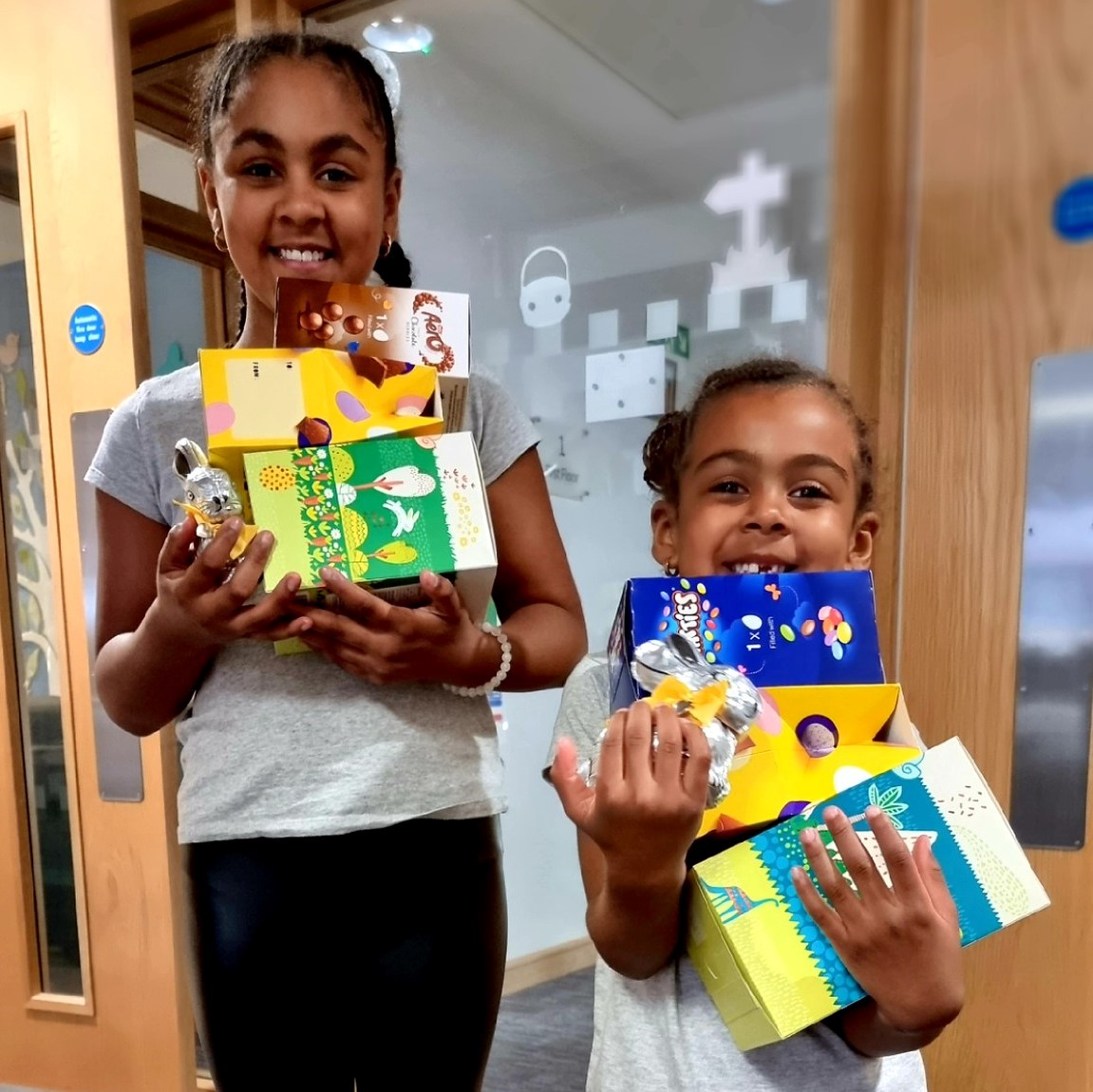 In April we also organised a fantastic Big Red Bus to cheer on runners at the Brighton Marathon. It was a great opportunity to engage with the public, as we gave out goody bags, full of items donated by McDonald's, and promoted a competition for people to enter via our website. Local Franchisee Yas Turin sent a fantastic team of McDonald's crew to volunteer on the bus.
May: Manchester and McDonald's May-hem
In May, our Manchester House marked its 10th anniversary in style, hosting a party with VIPs, supporters, staff, and families to celebrate 10 years of supporting more than 6,500 families since opening in 2012. It was also a chance for guests to get a first glimpse of the new rooftop Garden of Reflection – just one of the legacies of the late Steve Burne – a passionate supporter and incredible fundraiser who tragically died in October 2018.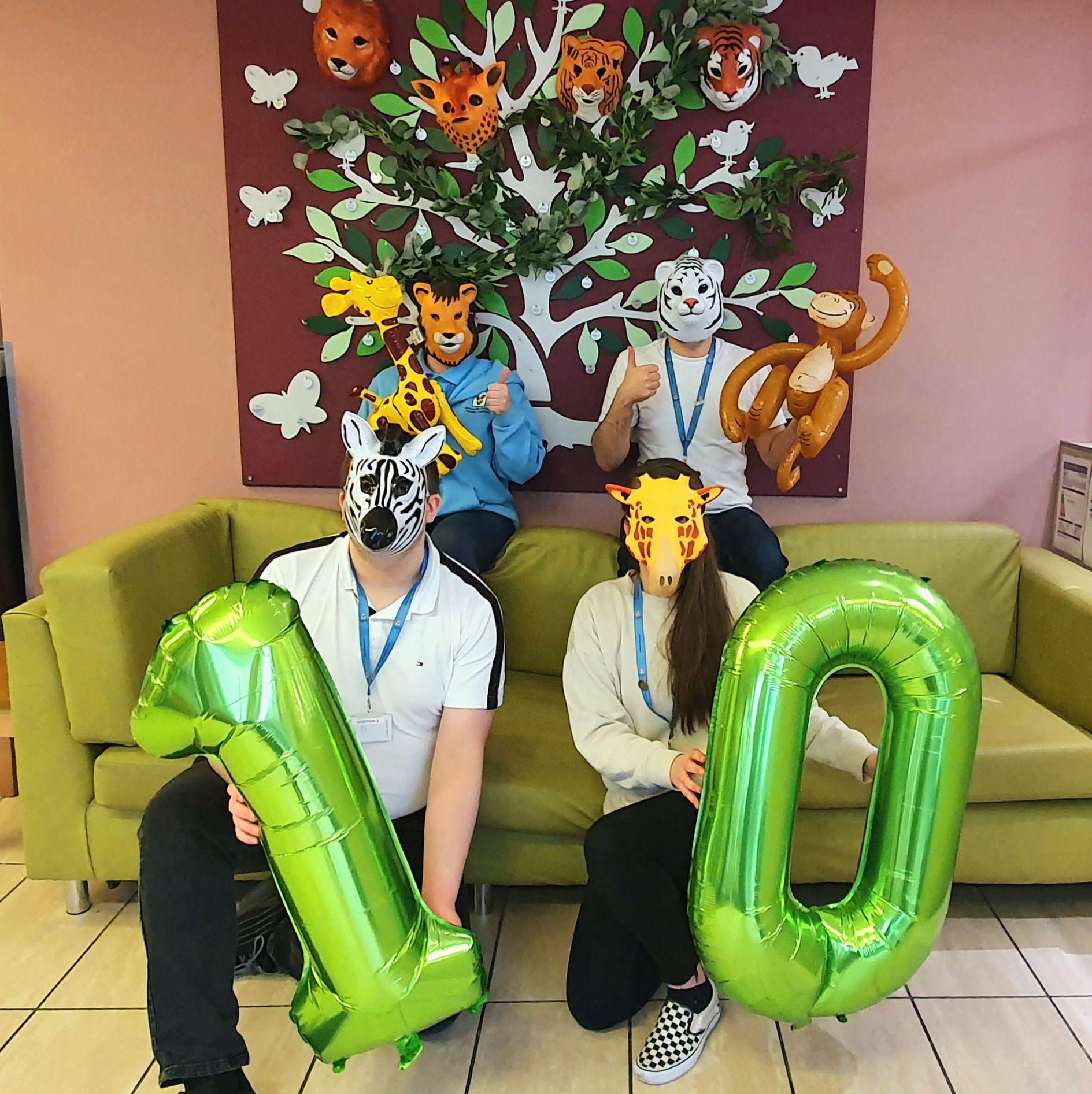 In celebration of Manchester House's 10th birthday, the House team went 'the extra mile' and took on the Great Manchester Run 10K and half-marathon for #TeamRMHCUK on Sunday 22 May. Collectively, running events in 2022, from 5Ks to marathons, raised nearly £123,000.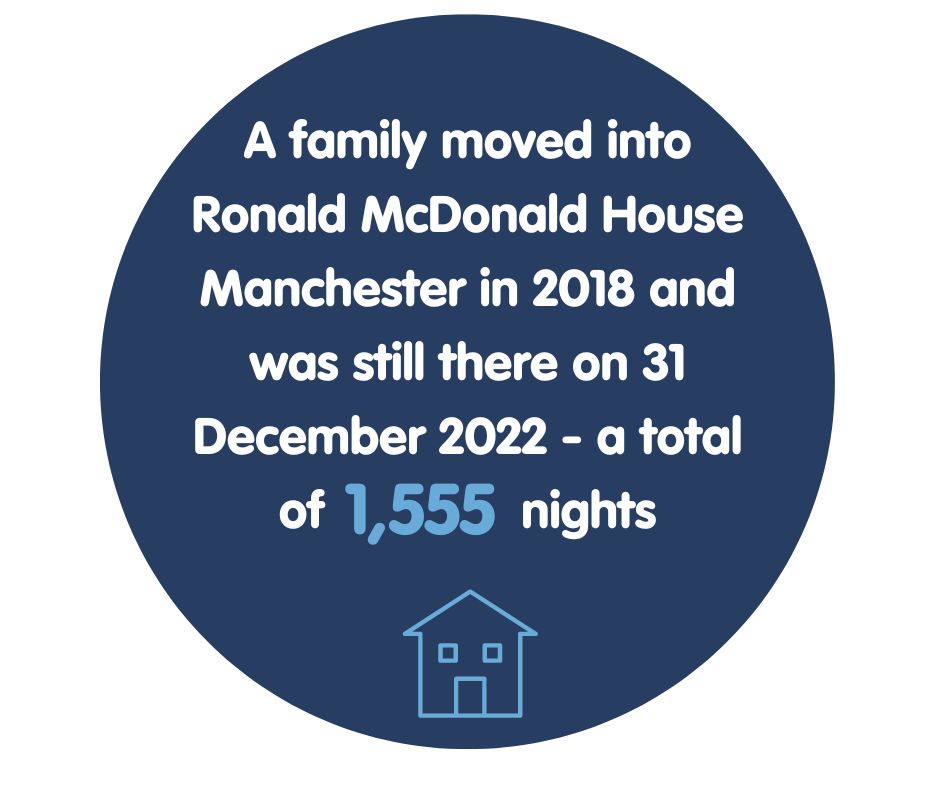 May was also the month when McDonald's customers were treated to our fantastic digital takeover throughout all restaurants. In-store materials including tray liners, posters, and leaflets were displayed throughout the month, as well as a digital window.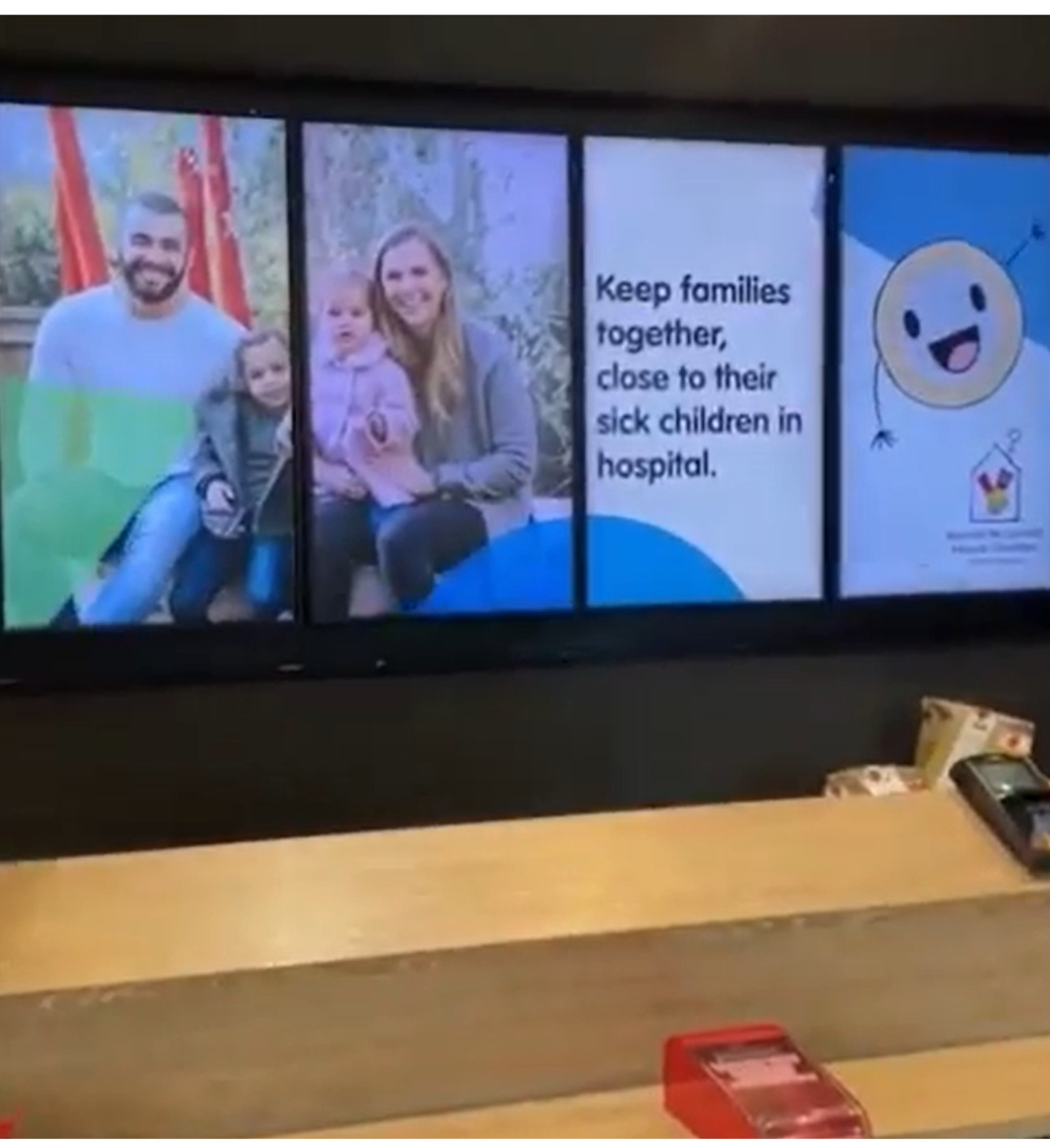 McDonald's also secured Aston Merrygold, lead singer of boy band JLS, to officially open a new playground made from Happy Meal® toys. His visit received many positive media reports, including a piece on the Sun online.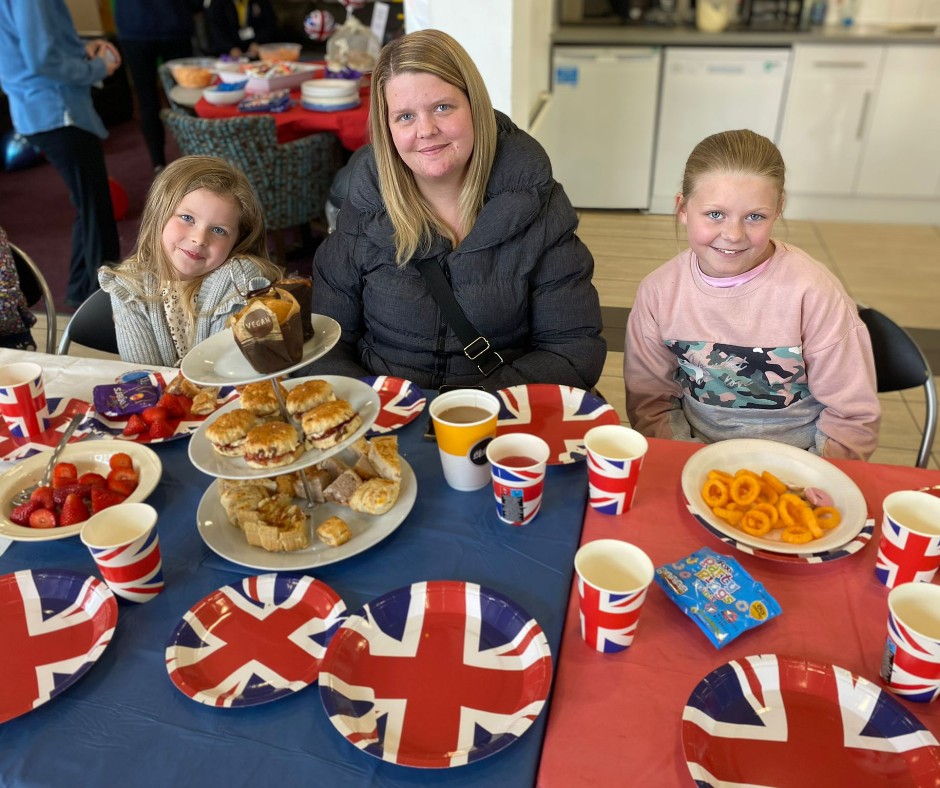 Endless bunting and never-ending cream teas made the Queen's Platinum Jubilee an event to remember for families celebrating across all our Houses. Donations from organisations such as Positivitree in Merseyside helped to make it a great Bank Holiday. Fantastic media coverage of events across the UK included interviews on BBC Radio West Midlands, BBC Radio Sussex and the BBC's North West Tonight.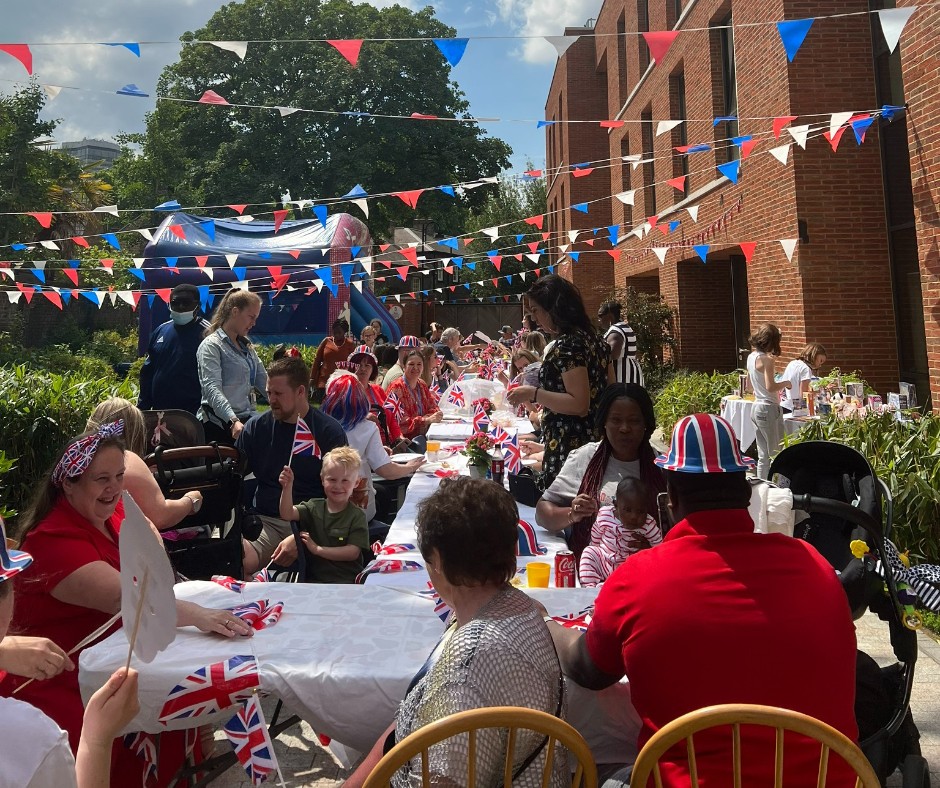 Thanks to wonderful support from L'Oreal, we were able to gift dads in our Houses with some special treats for Father's Day.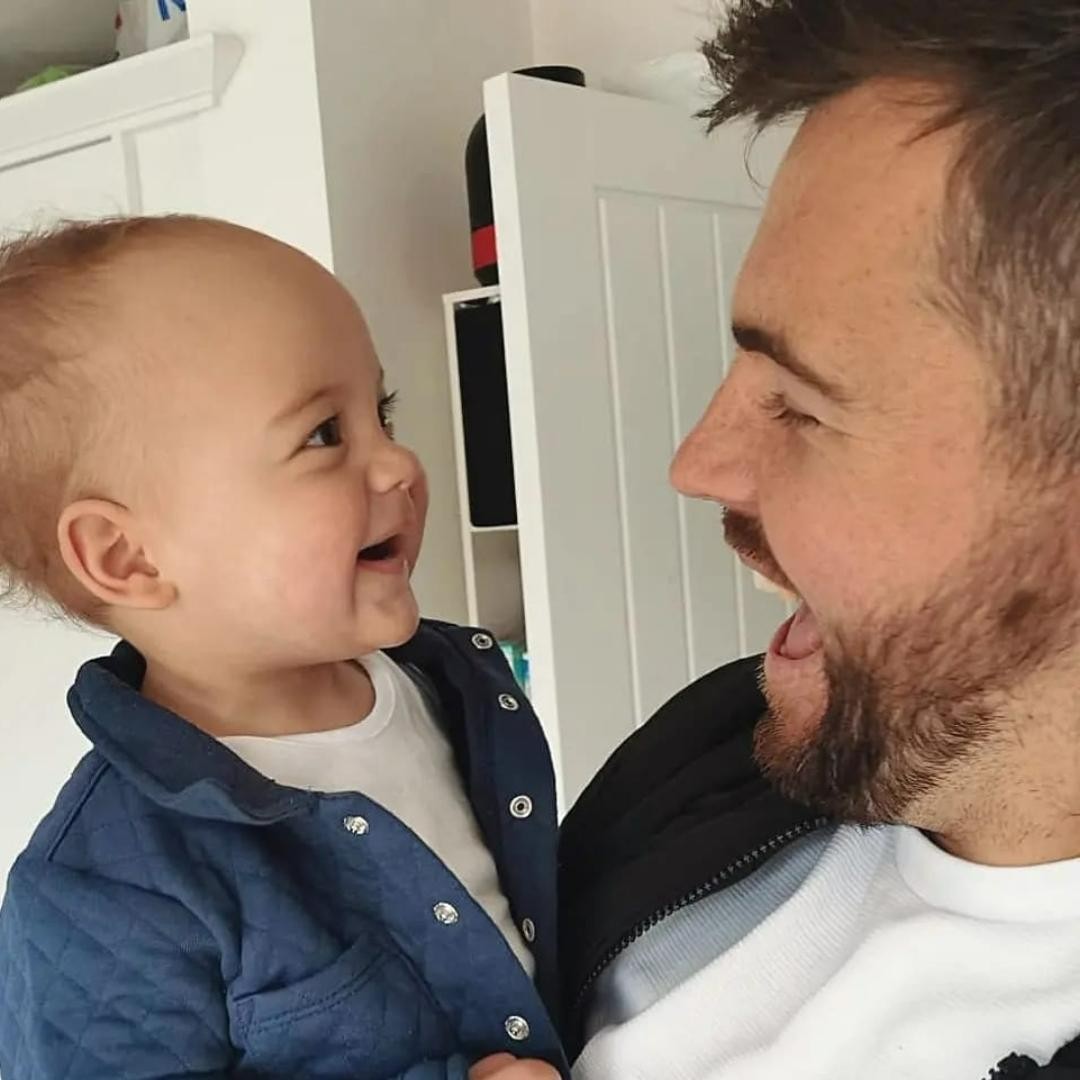 On 22 June, the Royal Bank of Canada (RBC)'s Charity Day for the Kids took place in the company's impressive new City of London offices. The day culminated in a celebration, during which it was announced that our Charity would receive a generous donation of £114,000. This donation means that RBC has raised more than £1.1 million since support began in 2016, an incredible milestone which we celebrated in December.
In June, an exciting revamp project got underway at Ronald McDonald House Camberwell. The redecoration, which is ongoing until next month, includes new carpet, new bathroom fixtures and fittings and a repaint. Meanwhile, on the other side of the River Thames, voice-controlled Smart Technology applications were installed in rooms at Ronald McDonald House Moorfields. This tech is extremely useful for the visually impaired, as it means families are now able to activate lighting and TVs, simply by asking 'Alexa'!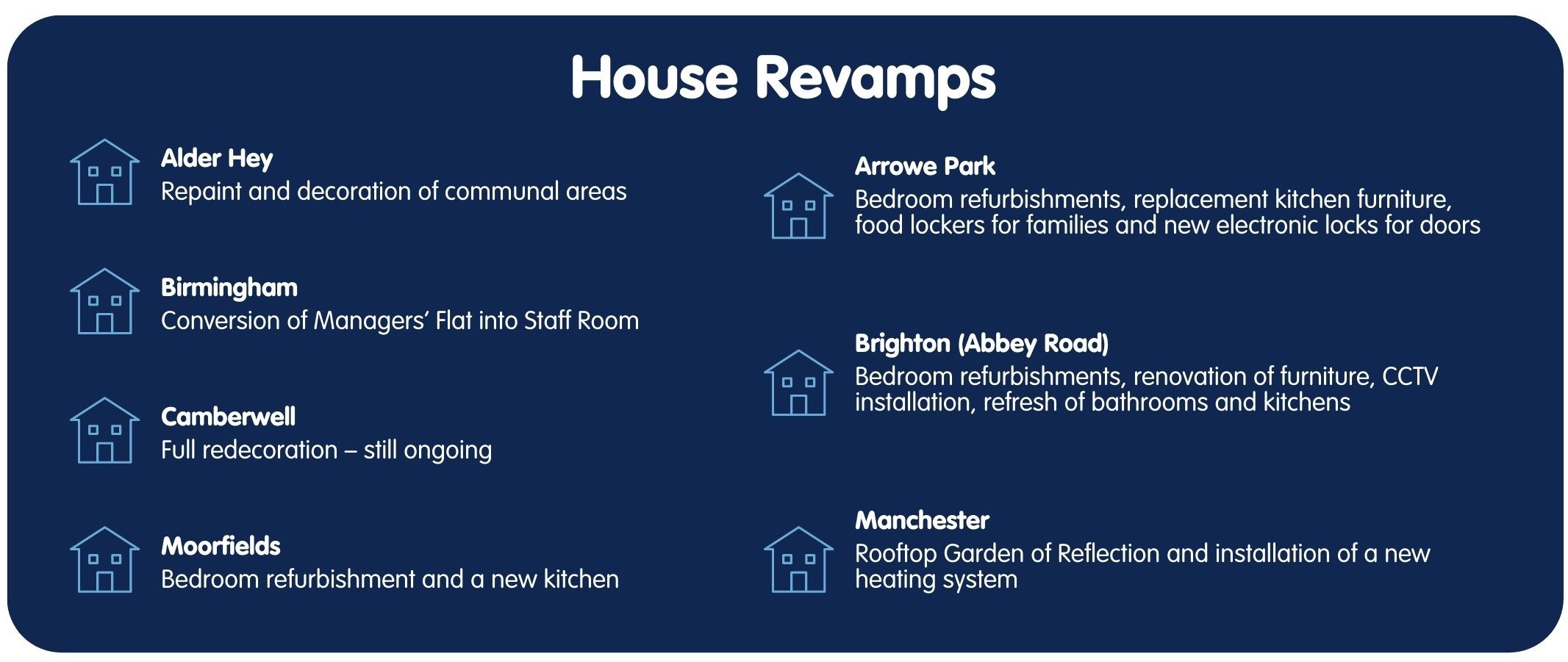 June was also Pride month and the Charity marked this important awareness event with various activities, including our first ever internal 'Let's talk about Pride' meeting. It was a great opportunity for colleagues to discuss how we can create a more inclusive place to work for our staff, and welcoming and safe places for all families to stay.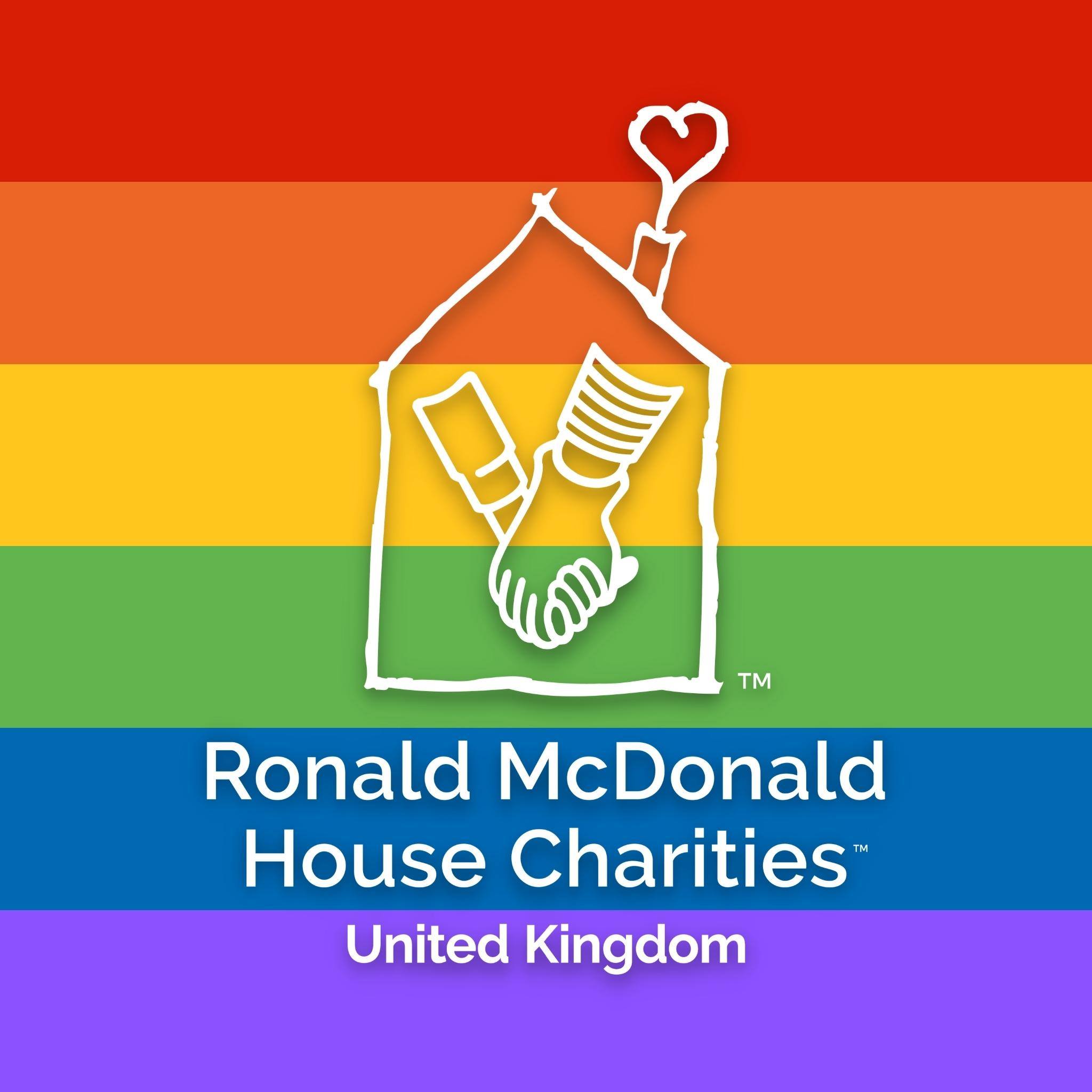 July: Influencers and an anniversary
On 16 July, Ronald McDonald House Cardiff House turned five! In its first five years, our House supported more than 2,400 families. The birthday was celebrated with a beach-themed party attended by families past and present, as well as VIP guests, the Lord Mayor and Lady Mayoress of Cardiff. The special occasion was an opportunity for us to thank McDonald's Franchisees, restaurants, and customers for their support, notably via the Welsh bag tax levy, which in July, had raised more than £3m for the Charity.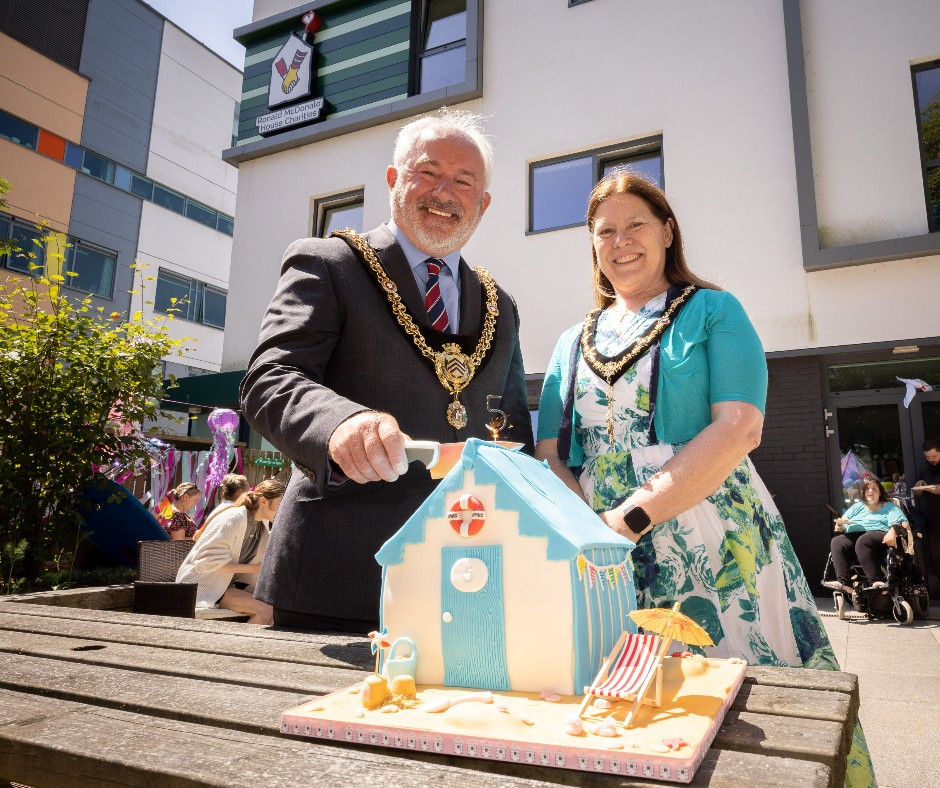 This was also the month that McDonald's launched MyMcDonald's Rewards, a loyalty scheme available via the McDonald's app. Customers are given the choice to donate their points to charities including Ronald McDonald House Charities UK. As part of their promotion of the scheme, McDonald's sent popular YouTubers LadBaby and LadBabyMum to our Birmingham House to see how points could make a huge difference. Families and staff were treated to free ice creams served by the influencers from the famous McFlurry van.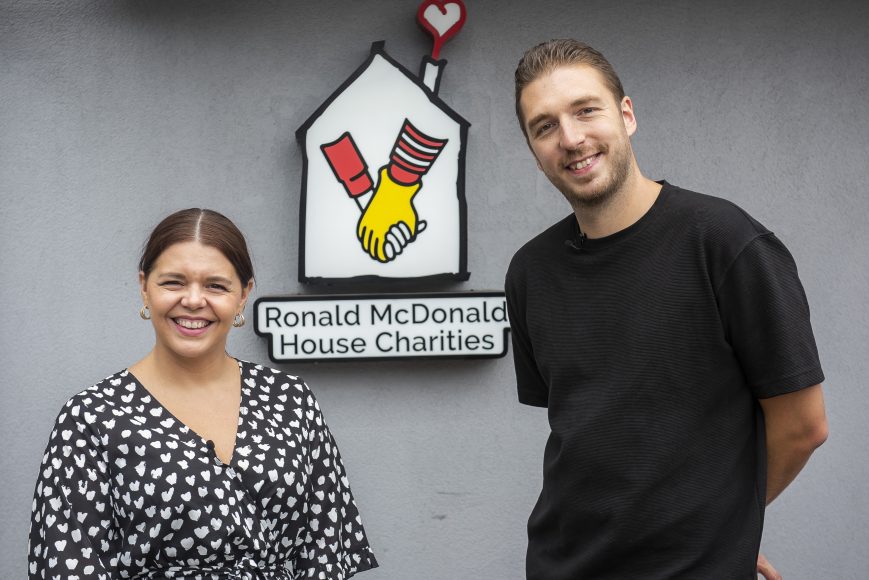 On the South Coast, Ronald McDonald House Brighton's Abbey Road accommodation reopened after a significant refurbishment, thanks to funding from Screwfix and B&Q. Further improvements were made to the bathroom and kitchen areas in November. Meanwhile, in Merseyside, work began on a repaint of the ground floor of the Alder Hey House.
In July we congratulated our Director of Income Generation Tony Morton, who, along with McDonald's Franchisees and employees, completed the 'BEDS to Beds' bike ride, raising an amazing £96,000. The three-day challenge took the amateur cyclists from Bedford Hospital to Ronald McDonald House Alder Hey, covering more than 200 miles.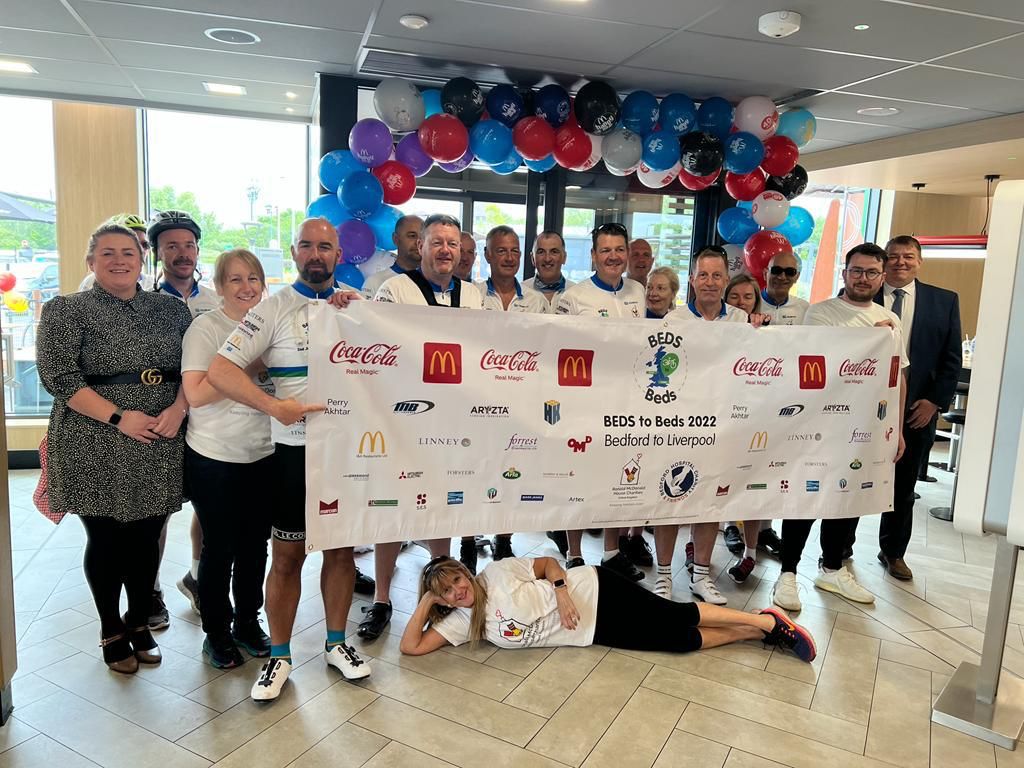 July was also the month that we announced a recycling initiative, with the aim of reducing waste. Working in partnership with Veolia, two members of our Tooting House team initiated the project, which involves collecting data on the types and volume of waste each Ronald McDonald House is throwing away. Reducing our waste will positively impact one of our Strategic Objectives – 'Prepare for the Future' – and will help us work towards promoting the Charity's green credentials.
August: In the news and on your smartphones
August was a bumper month for media coverage for the Charity, particularly for Ronald McDonald House Alder Hey. Kane Allcock's family stayed at the House after he was diagnosed with brain tumour and his story, sent out via a press release, resulted in 25 pieces of coverage, including The Express and BBC News, reaching an audience of 171.4 million.
Another Alder Hey Children's Hospital patient – teenager James Eaton – had his story shared far and wide after James was discharged following eight months in hospital. Eight pieces of coverage reached 79.4 million people, including in the Manchester Evening News and the Mirror.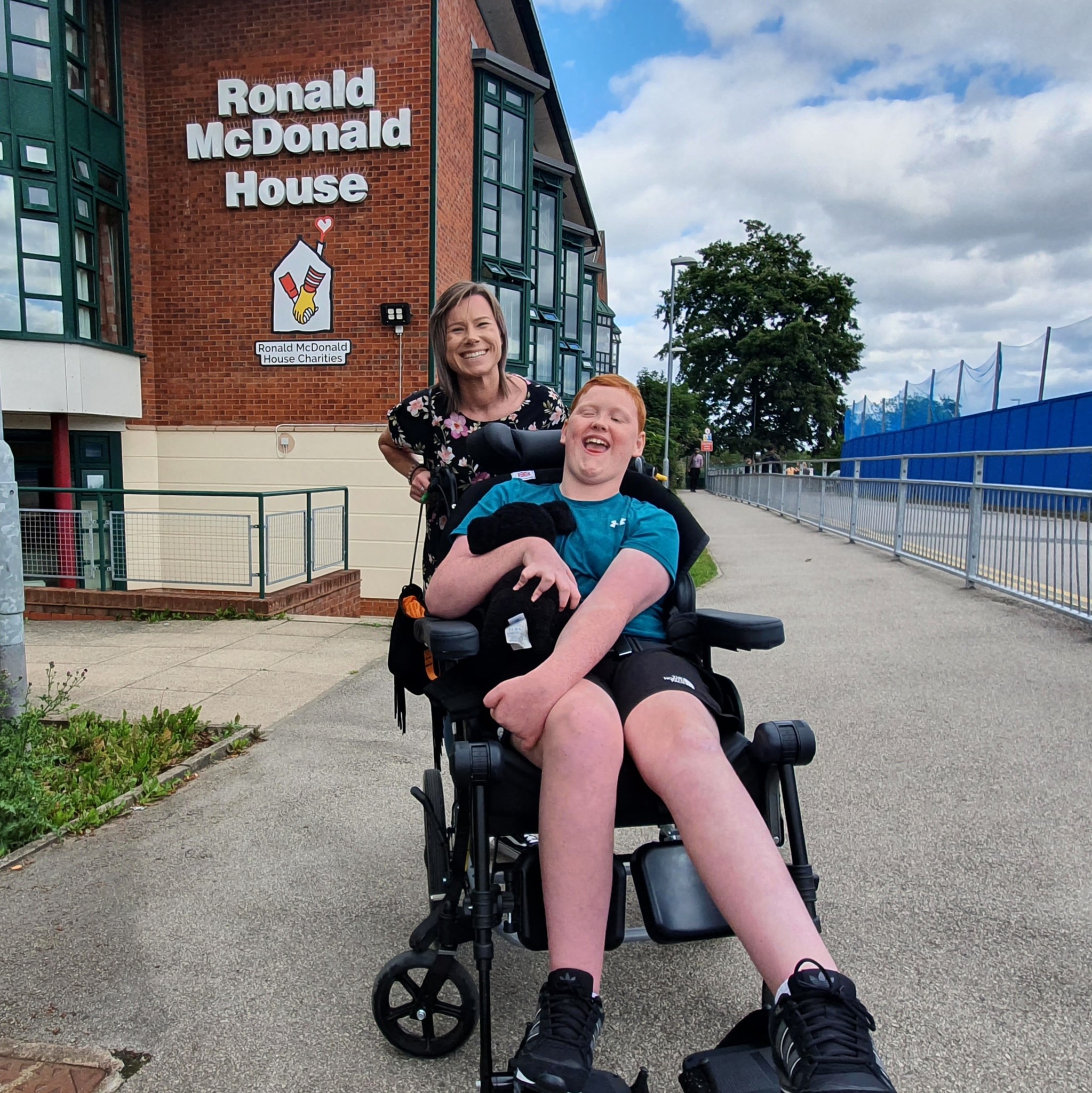 In August we also officially joined the world of viral dances, lip-syncing, and social media challenges, with the launch of the Charity's Tik Tok account. Since then, we've been growing the account by getting involved in the latest trends, hottest sounds, and funny clips to continue raising awareness of the Charity. One of our videos got as many as 20k views!
September: A month of reflection and support for staff
In September, we joined the nation in offering our heartfelt condolences to the Royal Family, following the death of Queen Elizabeth II. On the day of her State Funeral, many of our staff used the national bank holiday to mark Her Majesty's passing. Colleagues who were on shift in our Houses were offered a day off 'in lieu'. Meanwhile, families in our Houses were invited to join us at to take part in the national minute's silence and communal televisions showed coverage of the funeral throughout the day.
In September the first of two ex gratia payments were made to our Charity employees, approved by the trustees to help support people through the economic crisis. Performance reviews were also brought forward, to advance pay increases, with an additional fixed rate increase for all colleagues.
On 29 September, we were deeply saddened to learn that the co-founder of Ronald McDonald House Charities, Dr Audrey Evans, had died, aged 97. Dr Evans was an oncology visionary, who provided the inspiration and energy behind the very first Ronald McDonald House, which opened in Philadelphia, USA, in 1974. She galvanised support from the Philadelphia Eagles to fundraise to build the House, and inspired McDonald's to get behind this great cause.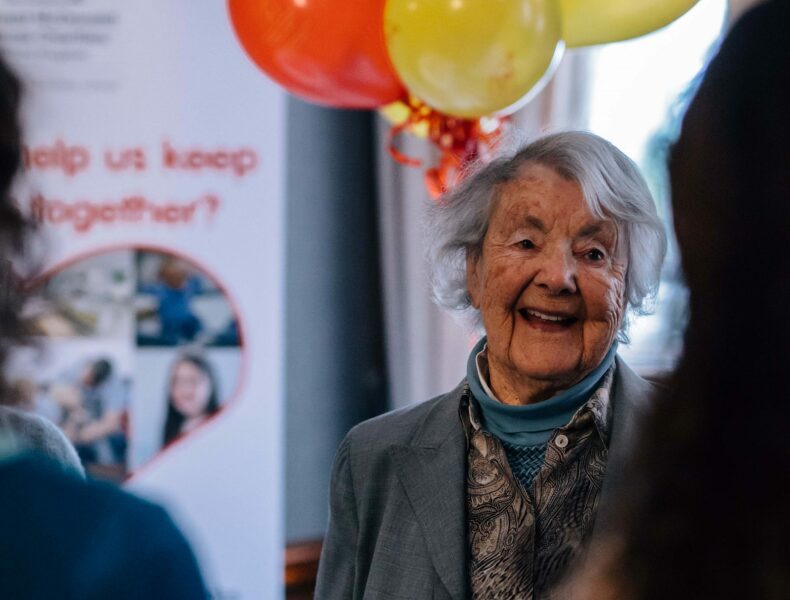 On 5 October, the McDonald's 'Keeping Families Close' toy campaign launched, forming part of the overall McDonald's Halloween campaign. 'Take a Little Halloween Home' gave McDonald's customers the chance to get their hands on soft toys 'Pat', 'Fergus', 'Vin', and 'Davina'; 'Tiny Terrors' who proved to be extremely popular with stock selling out in many restaurants, raising more than £425K for the Charity and spreading awareness of our cause to millions of customers through in-store digital creative and tray liners.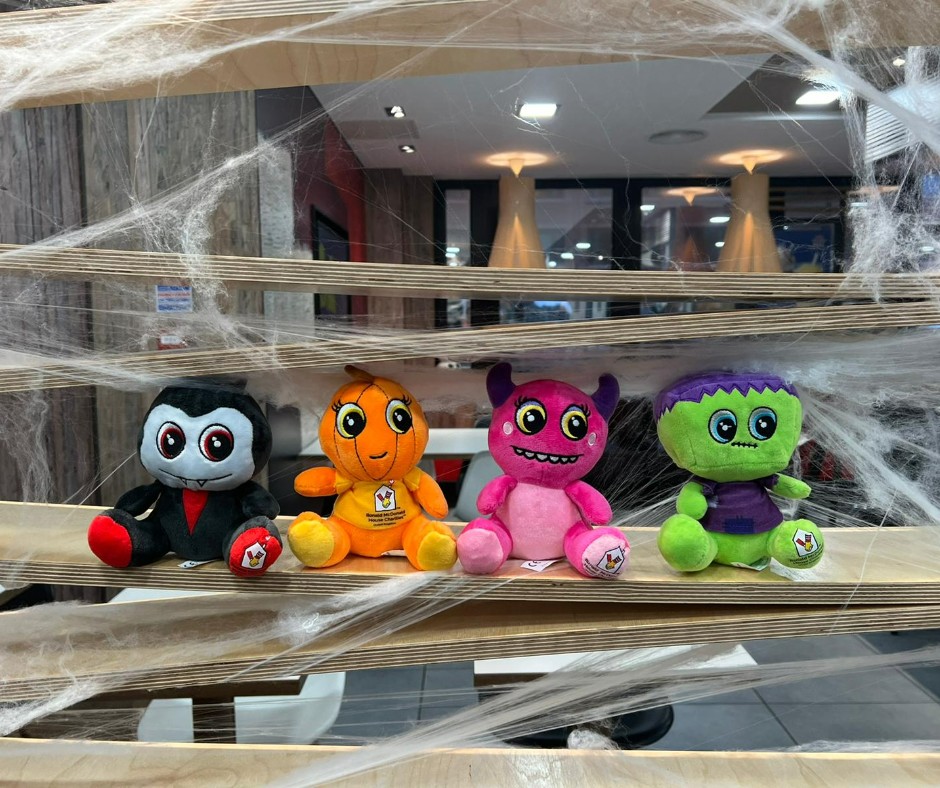 It was also thanks to McDonald's and our wonderful Ronald McDonald House Tooting team that the hugely popular YouTuber Louise Pentland visited the House in October, to run some Halloween craft sessions for our families. Louise's Instagram content attracted 199k views, 125 comments and more than 6,700 likes.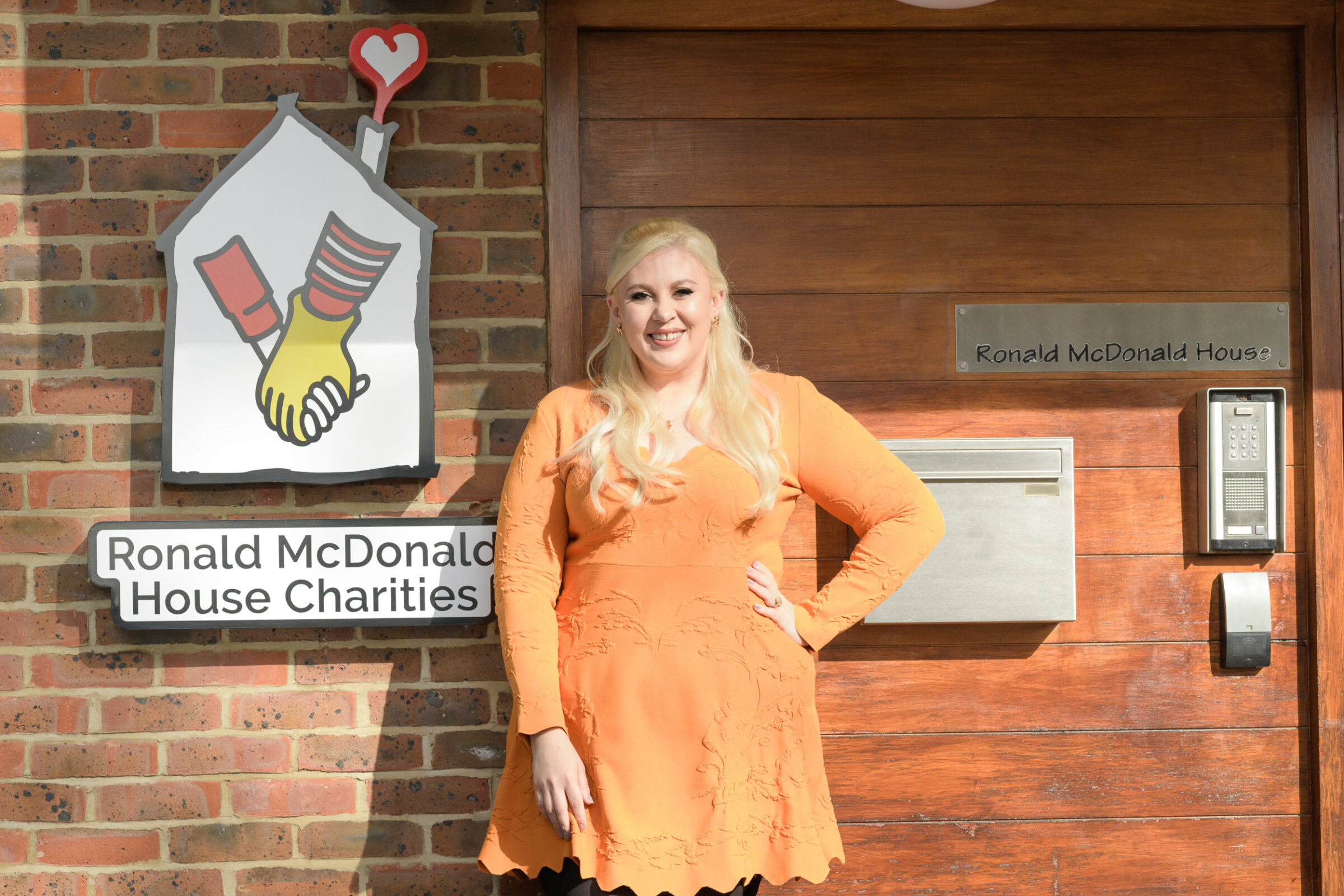 Our brand awareness campaign kicked off in October, with the return of 'Little Box', a loveable animated character, who was first brought to life in 2012, as part of a Ronald McDonald House Charities UK campaign which ran across cinemas and on YouTube. After such positive comments and feedback, we decided to bring back Little Box, to help build understanding of how the Charity supports families. The remastered video, recorded with a brand-new voiceover, was promoted across our social media and featured across three major Video on Demand platforms.
The TCS London Marathon raised more than £56,000, with 22 supporters taking on the famous 26.2-mile challenge around the capital. Charity staff and volunteers came together to offer words of encouragement and energy snacks at cheer points along the route.
November: A new House and a new CEO!
In November we bid a fond farewell to Jon Haward, who retired as CEO of the Charity, after 15 years of dedicated service. Our new Chief Executive Ella Joseph joined us during the same month, from her previous position as CEO of Think Ahead, a national mental health charity, which she co-founded in 2014. Ella spent the first few weeks in her new role getting to know the Charity inside out by visiting many of our Houses, meeting our people and our families face-to-face and attending events and celebrations up and down the country.
On 23 November we officially merged with the previously independently run Ronald McDonald House Bristol, to make them the 14th House in the Ronald McDonald House Charities UK family. Serving Bristol Royal Hospital for Children, the Bristol House's 'home away from home' comprises 21 en-suite bedrooms, four fully equipped kitchen and dining areas, a lounge, playroom, laundry facilities and beautifully landscaped gardens.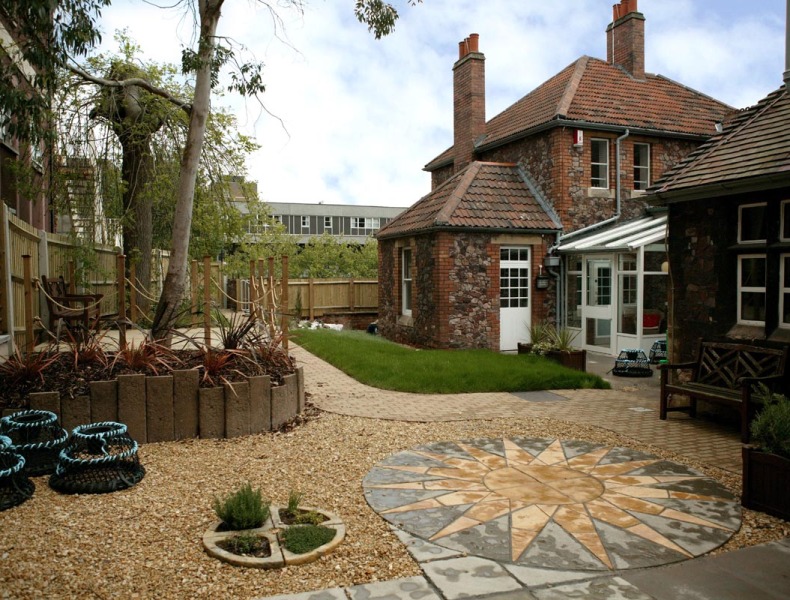 The Birmingham Gala Dinner took place in November, after a hiatus during the pandemic. 'A Grand was held at The Grand Hotel in Birmingham, raising an incredible £200k for the Charity.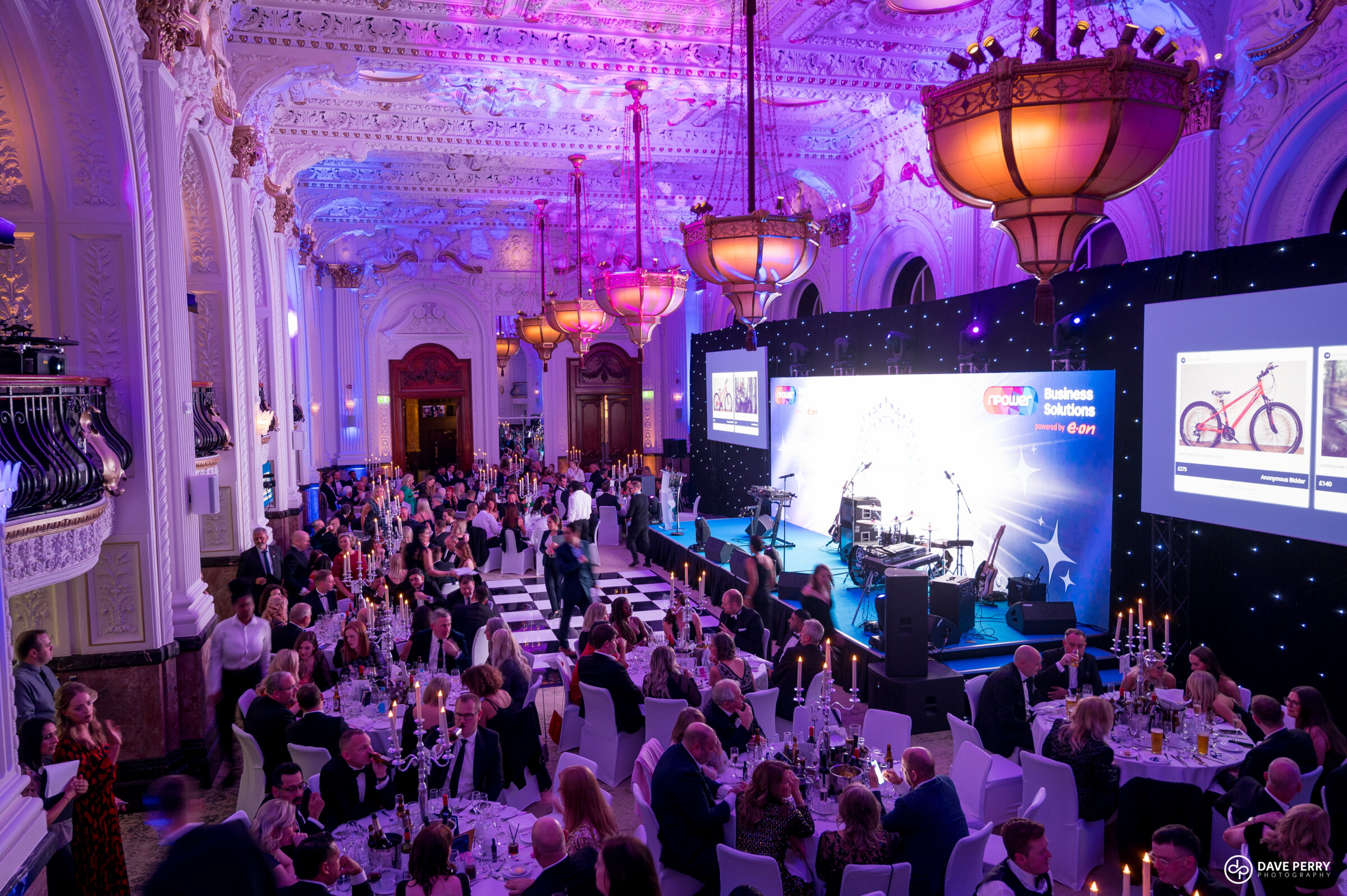 Towards the end of the month, we launched our Christmas Appeal, to help ensure that sure sick children in hospital would get the most precious Christmas gift – having the presence of their family.

December: Decking the Halls with Dignitaries
Our annual 'Decorate in December' was bigger and better than ever this year, taking place in 11 of our Houses during the first week of December, with most events happening simultaneously on 1 December. The UK-wide, public affairs-focused event was a tremendous success, enabling us to us engage with high profile external stakeholders including five politicians, six Mayors, two Lord Mayors and two other local councillors to attend. From bauble decorating to gingerbread house making, to elves and festive choirs, the House teams went above and beyond to help get everyone in the Christmas spirit.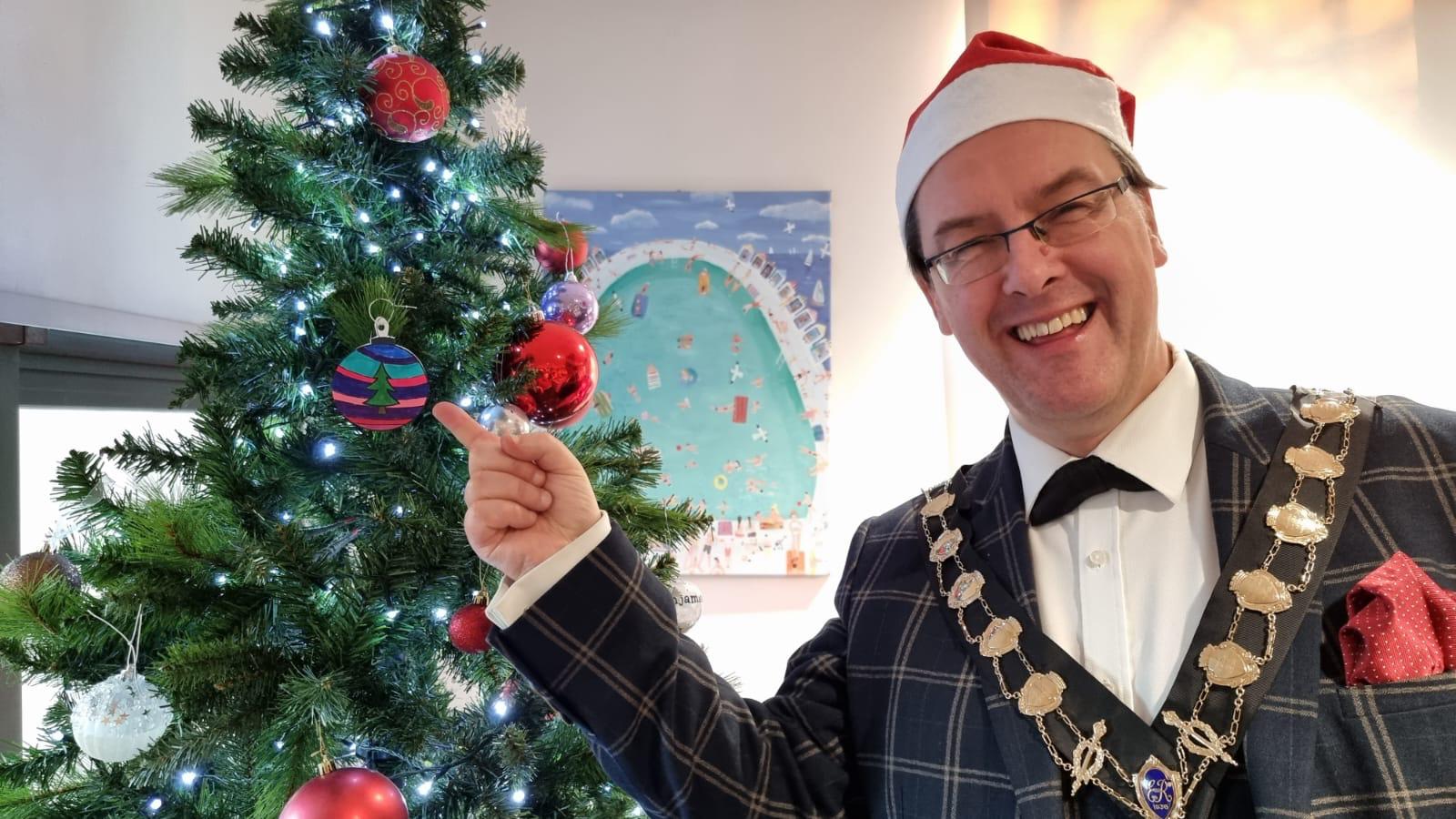 Decorate in December set the tone for the rest of the month, which saw numerous children's parties, Santa appearances and Christmas dinners organised for families by our amazing staff and volunteers. Stockings were filled and presents were given on Christmas morning, with thanks to many generous donors, including Mattel, who gifted hundreds of popular toys.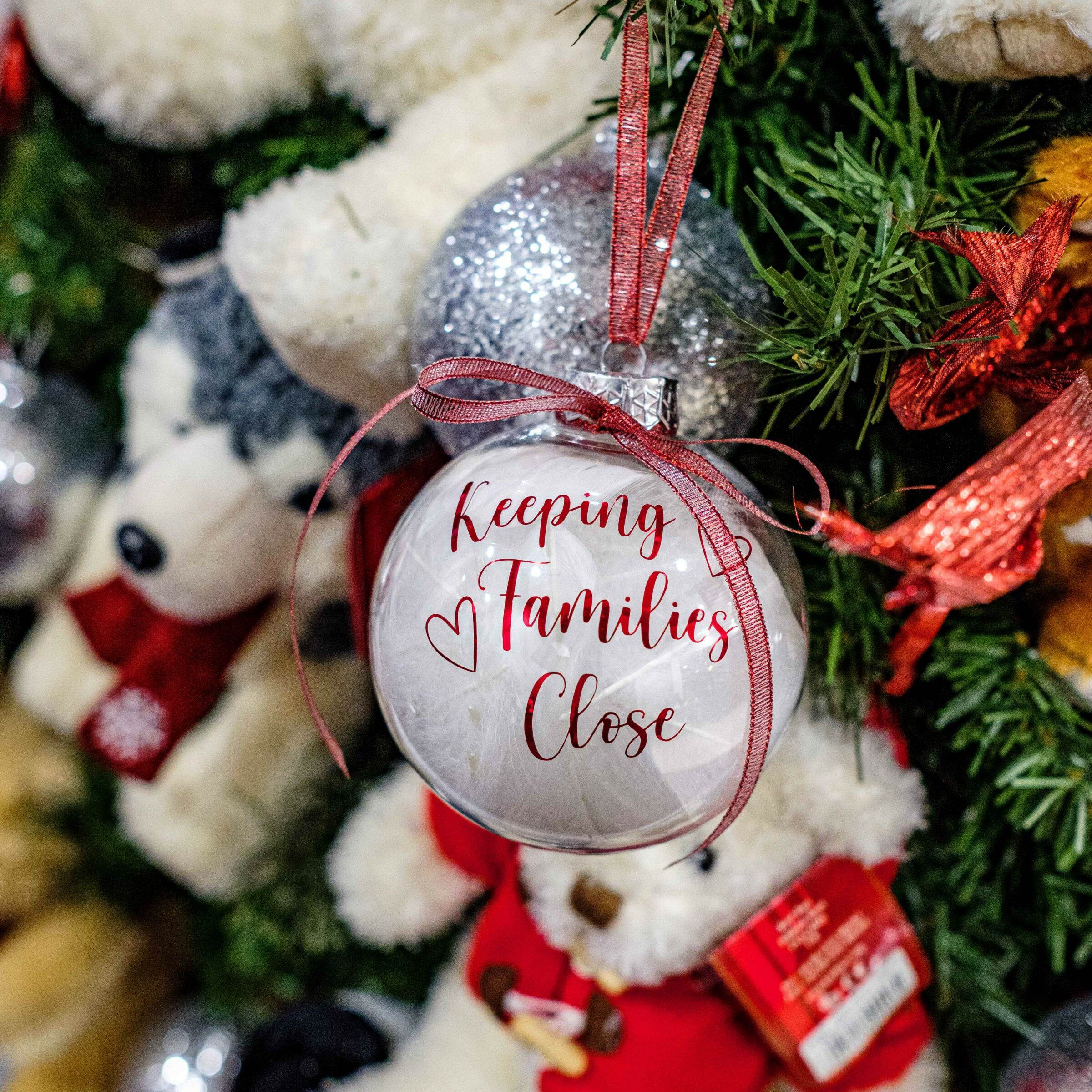 Another month and another Gala Dinner, this time in Manchester where 'Together Around the Globe' raised £265,000, which included incredibly an incredibly generous donation of £55,000 from our friends at The Steve Burne Charitable Trust.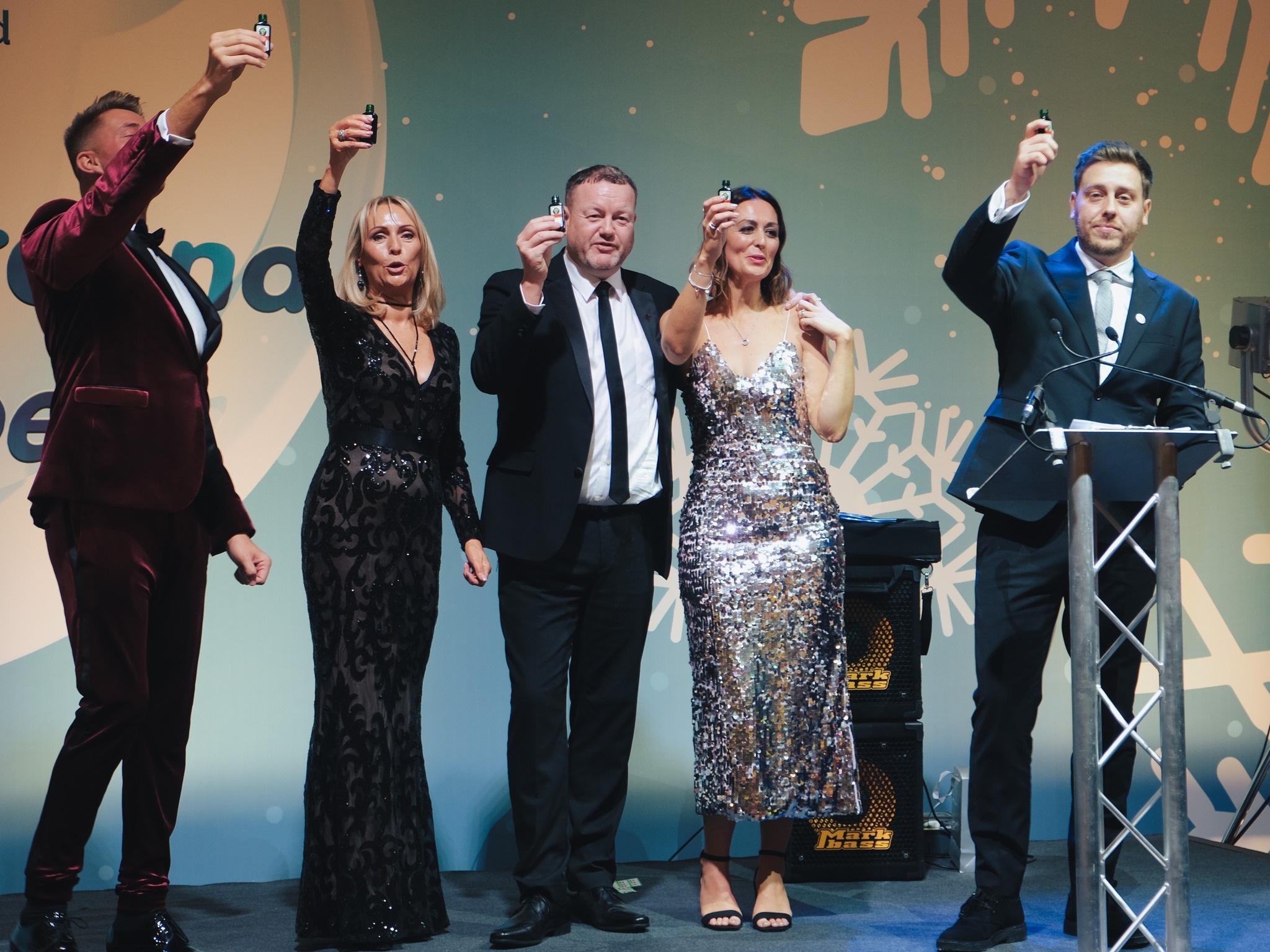 Reflecting on the past year, we are proud of all our achievements and to have been able to accommodate more than 6,600 families across the UK for an average of 16 nights per stay. We saved families, on average, from travelling 73 miles to and from hospital each day to be with their child. None of this would have been possible without the dedication, generosity and hard work of our volunteers, donors, fundraisers, regular givers, and corporate partners, not least our Mission Partner, McDonald's. With continued support, we hope to make 2023 another fantastic year.
Help us provide free home away from home accommodation to support families with children in hospital with a donation.