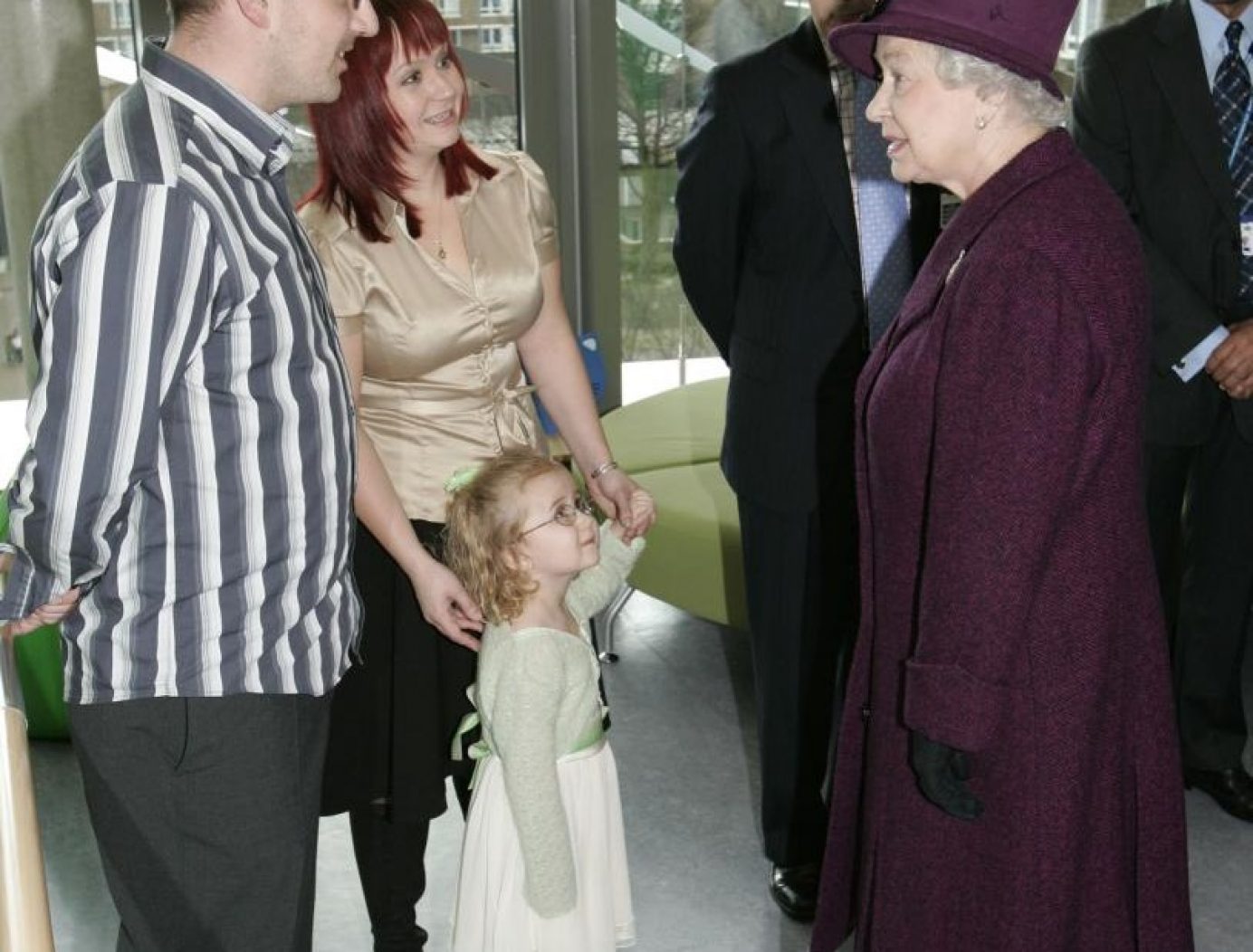 Remembering Her Majesty, The Queen
We were deeply sorry to hear of the death of Her Majesty, The Queen. We offer our heartfelt condolences to the Royal Family, and to everyone for whom this news will cause immense sadness.
Throughout her public life, Queen Elizabeth II showed great care and compassion for children and families in need. She was patron of more than 600 organisations and charities, including some of our NHS partners.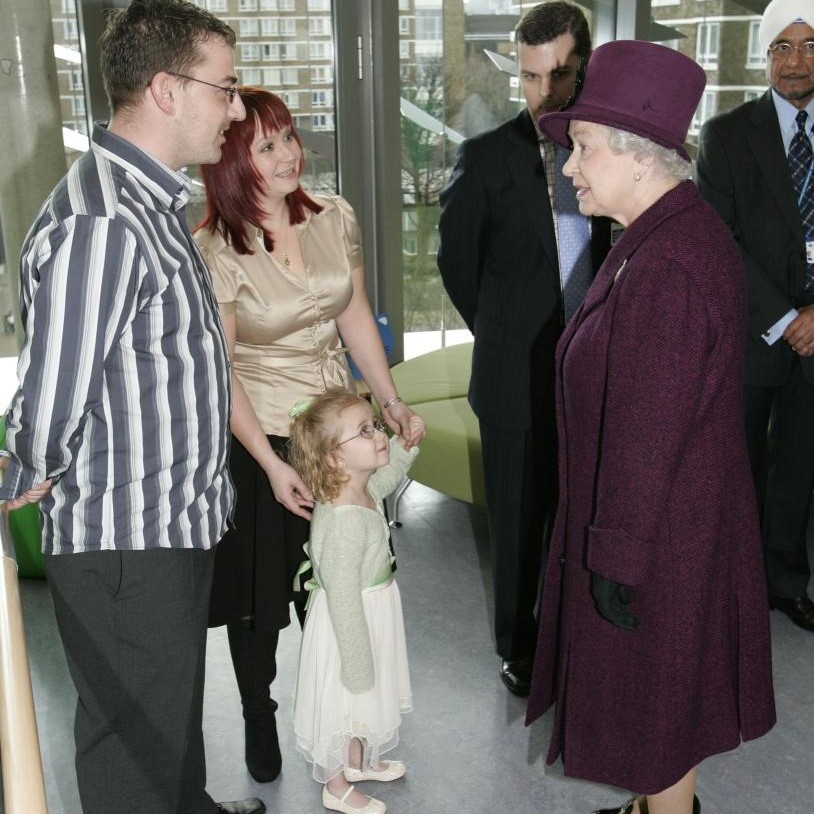 On 27 February 2007, Her Majesty opened Moorfields Richard Desmond Children's Eye Centre, where Ronald McDonald House Moorfields is located. She met the Joyce family (pictured), who were one of the first families to stay at the House after it opened in January 2007, as well as House Manager, David Bonner.
David remembers the moment he spotted Queen Elizabeth arriving in a purple Rolls Royce, dressed in a matching plum-coloured suit: "We were all so impressed by her. The Palace press office had given us strict instructions about where to be when she arrived. I was told to wait on the second floor, in the Research and Development Department. Her Majesty was given a presentation, which included a video of a little girl who'd had a procedure. The film captured the moment she removed her bandages and saw her mum for the very first time. The Queen was visibly moved as she watched, as was everyone who was there to witness that incredible moment."
David was chosen from a line-up of people to speak to The Queen. Having only taken up his role with the Charity a month earlier, she asked him 'how it was going'.
He said: "I was nervous, but I managed to bow and replied: 'Very well, Your Majesty'. She told me to 'keep up the good work', something I've remembered in my work ever since. I told her that we'd been looking after families from as far afield as Qatar. It was a very brief encounter but one that I'll never forget."
Reflecting on the loss of our longest-reigning monarch, he added: "It was so very sad to hear the news of her passing. Like so many others, I remember her fondly, thank her for her tremendous service and think of all she achieved throughout her remarkable life."
Honouring Her Majesty, The Queen's memory will inspire us all, as we continue to look after hundreds of families who stay with us every night in our Houses, and who need us to carry on and offer them every support. We look forward to joining colleagues, friends, and family over the coming days to pay tribute to her immense contribution to our society and community.
Help us provide free home away from home accommodation to support families with children in hospital with a donation.