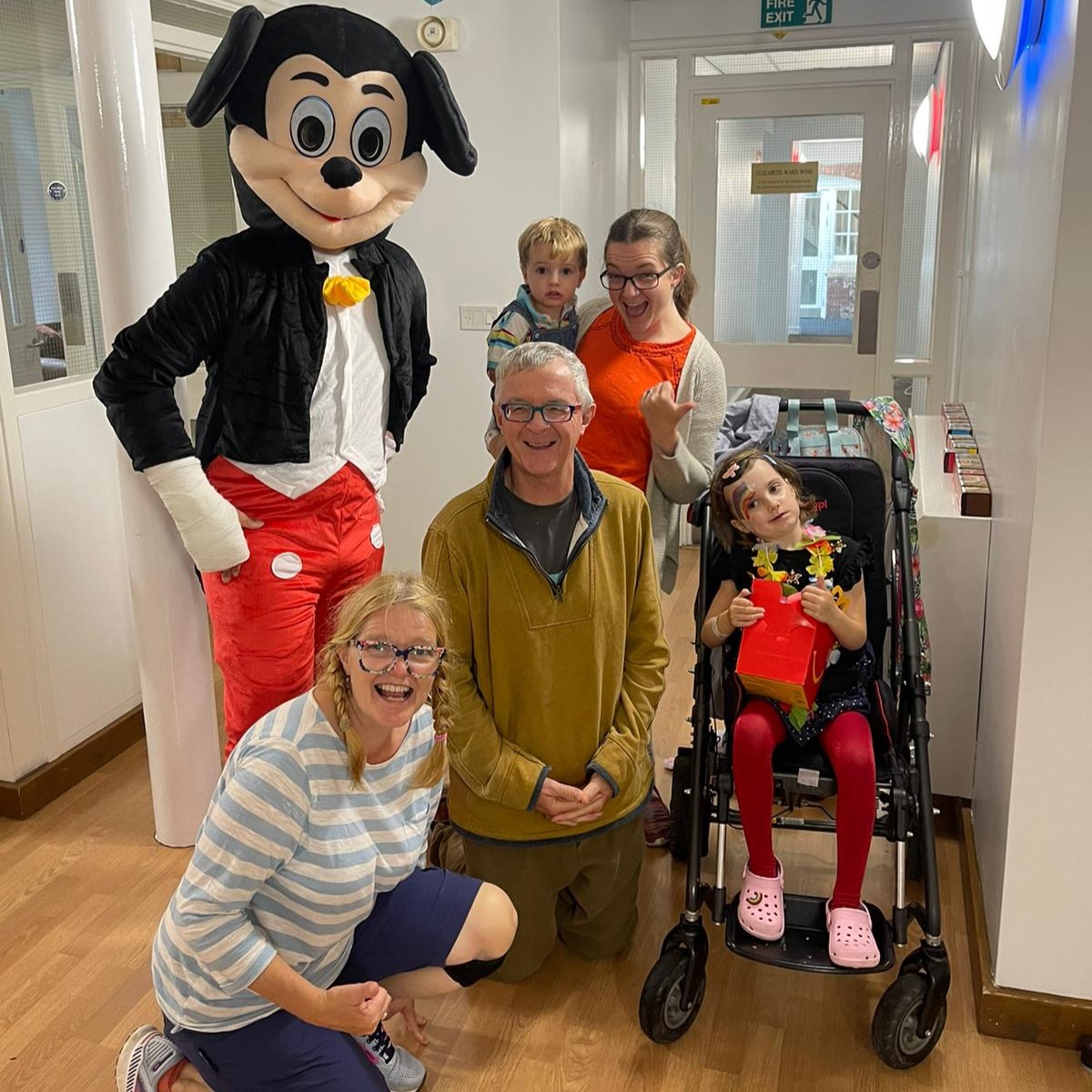 Our 'safety bubble': Alisha's story
The Castle family from Bude in Cornwall checked into Ronald McDonald House Bristol in August 2023, when their then four-year-old daughter Alisha was being treated for a brain tumour.
Describing it as a 'safety bubble', where 'everyone understands what you're experiencing', mum Helen says she's 'grateful' that the House became home for several members of their family during Alisha's seven-week admission to Bristol Royal Hospital for Children.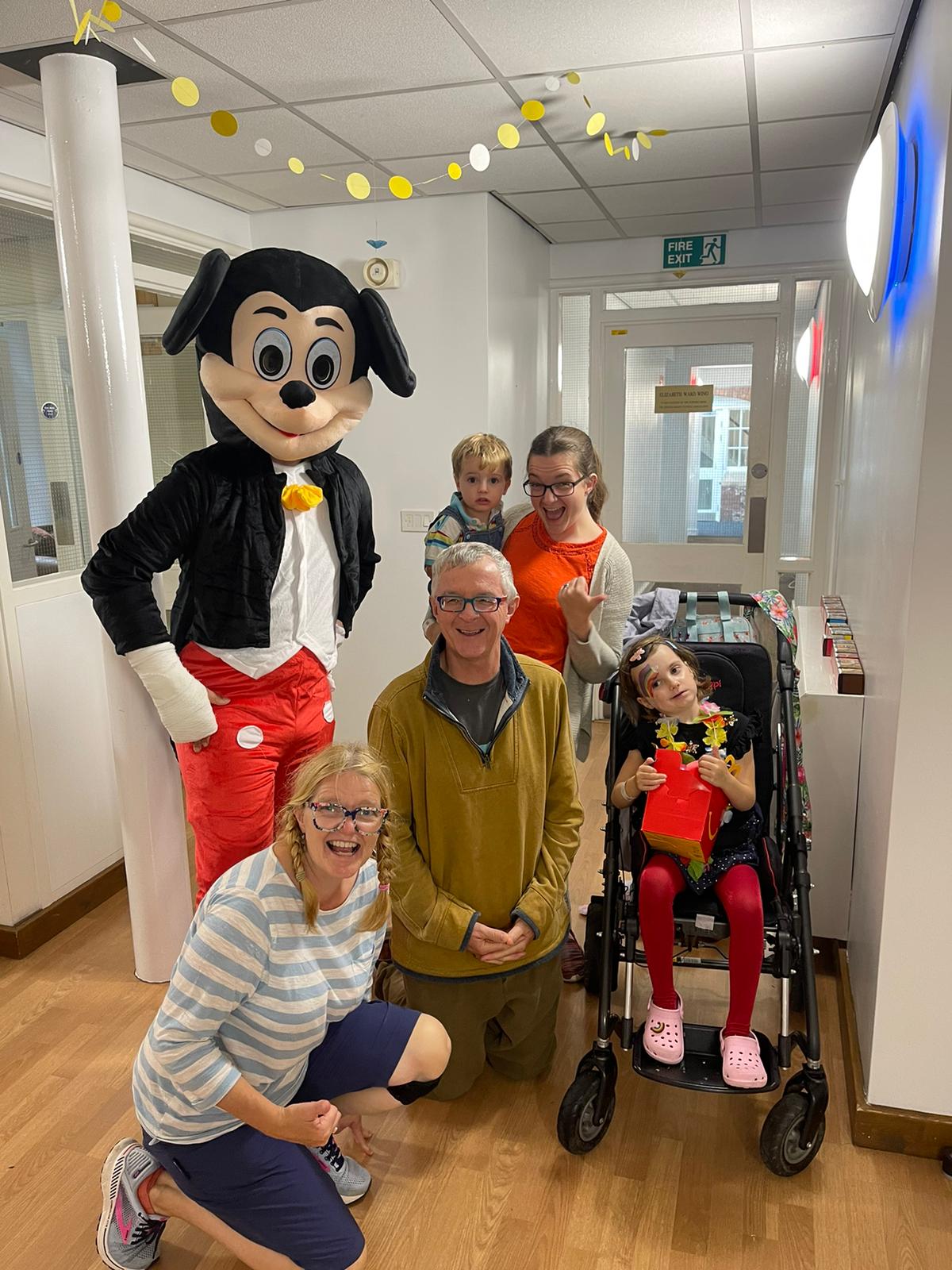 Guest blogger: mum, Helen
Just after Christmas last year, we noticed that Alisha's left eye wasn't blinking as much as her right one. We weren't too concerned at first, thinking it was something she'd grow out of. But when it persisted, we took her to the optician. He referred us to the Ophthalmology team at North Devon District Hospital in Barnstaple. Her symptoms seemed to baffle the ophthalmologist; he said he hadn't seen it before. Concluding that it may have been caused by nerve damage from a forceps delivery, he referred Alisha for an MRI scan.
A few days after the scan, I received a phone call from the hospital, with the results. I couldn't believe it when they said our little girl had a brain tumour.
I went with Alisha in an ambulance to Bristol Royal Hospital for Children. I'd had to break the news to my husband Tom on the telephone, as he was on his way to a stag weekend in Norfolk when I'd got the call from the consultant. My parents took care of our younger child, Theo, and Tom made his way to Bristol to join Alisha and me.
Although hearing that our five-year-old daughter had a brain tumour was shocking and devastating, I didn't immediately connect that it could be cancer. I soon realised that that was a possibility, as the oncology department was involved in her care. We were told she'd need surgery within four to six weeks but that in the meantime, we could go home, if we monitored her symptoms.
On 30 August, we went back to the hospital in Bristol and Alisha was admitted in preparation for her surgery. While I could stay with her on the ward, we were uncertain where Tom and Theo would stay, and we were obviously keen to all stay together. The following day, we were delighted to be offered a room at Ronald McDonald House Bristol, just a stone's throw from the hospital. 
The House was absolutely amazing for us. My parents were able to stay in the room with Tom and Theo, making use of the two trundle beds in the room. Apart from the fact that it saved us a huge amount of money in travel and fuel costs, it allowed us to live alongside other people going through similarly horrendous situations. Parents arrived looking terrified, but they soon settled in, comforted by the lovely staff and other families – we all supported one another. It's like a 'safety bubble', where everyone understands what you're experiencing. We wouldn't have got that kind of invaluable peer support in a hotel.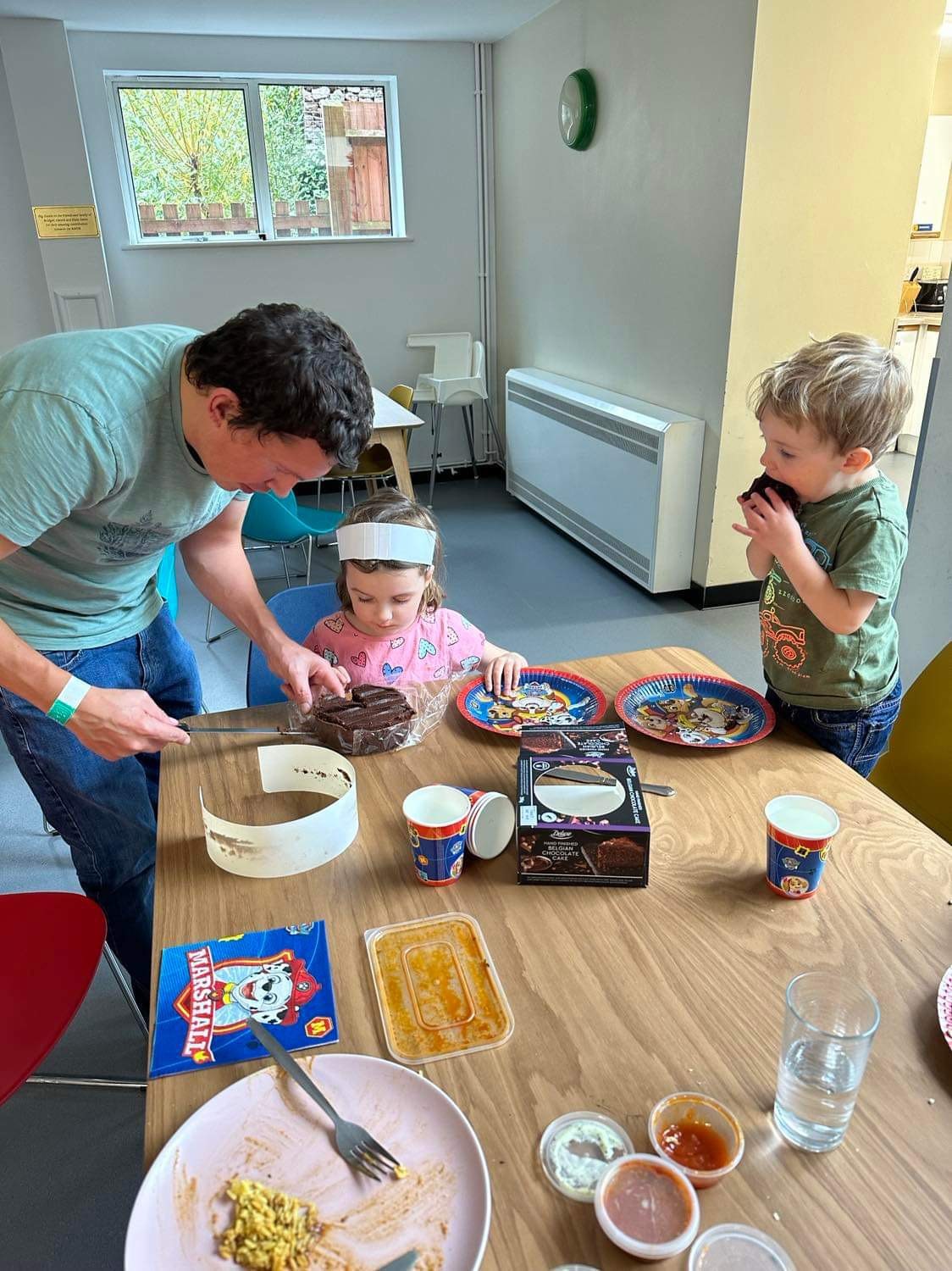 The children both had their birthdays while we were staying at the House; Alisha turned five and Theo, two. The staff helped us celebrate and even provided presents for the kids. They've gone above and beyond. Last month we also went to a House party, supported by McDonald's, which was fantastic! Alisha came over on a Medical Pass – her first trip out of the hospital since she was admitted. Everyone was so generous.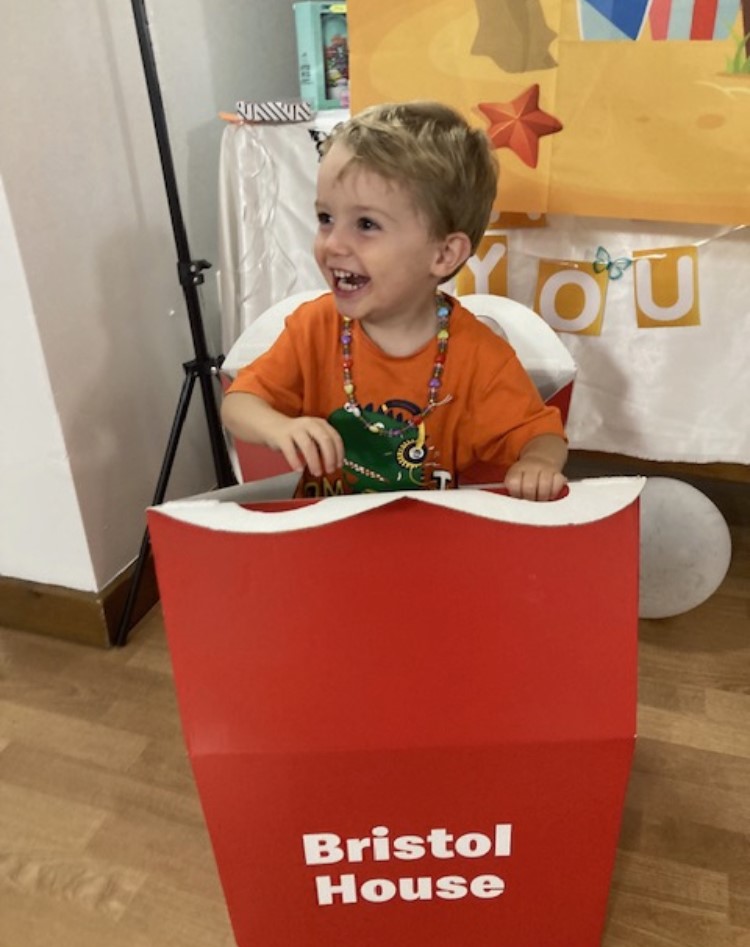 Thankfully, Alisha's surgery was successful in removing around two thirds of her tumour, which is a great result given its precarious location in the centre of her brainstem. All the biopsy results we've had back indicate that it is a low-grade tumour, not an aggressive cancer at the moment, although things can change. For now, she doesn't need chemotherapy or radiotherapy.
She does still have some left-sided facial weakness and still can't shut the eye that doesn't blink. It looks like a lazy eye. Overall, however, she is doing so well. She's a very independent and smart young girl. She's doing fantastically.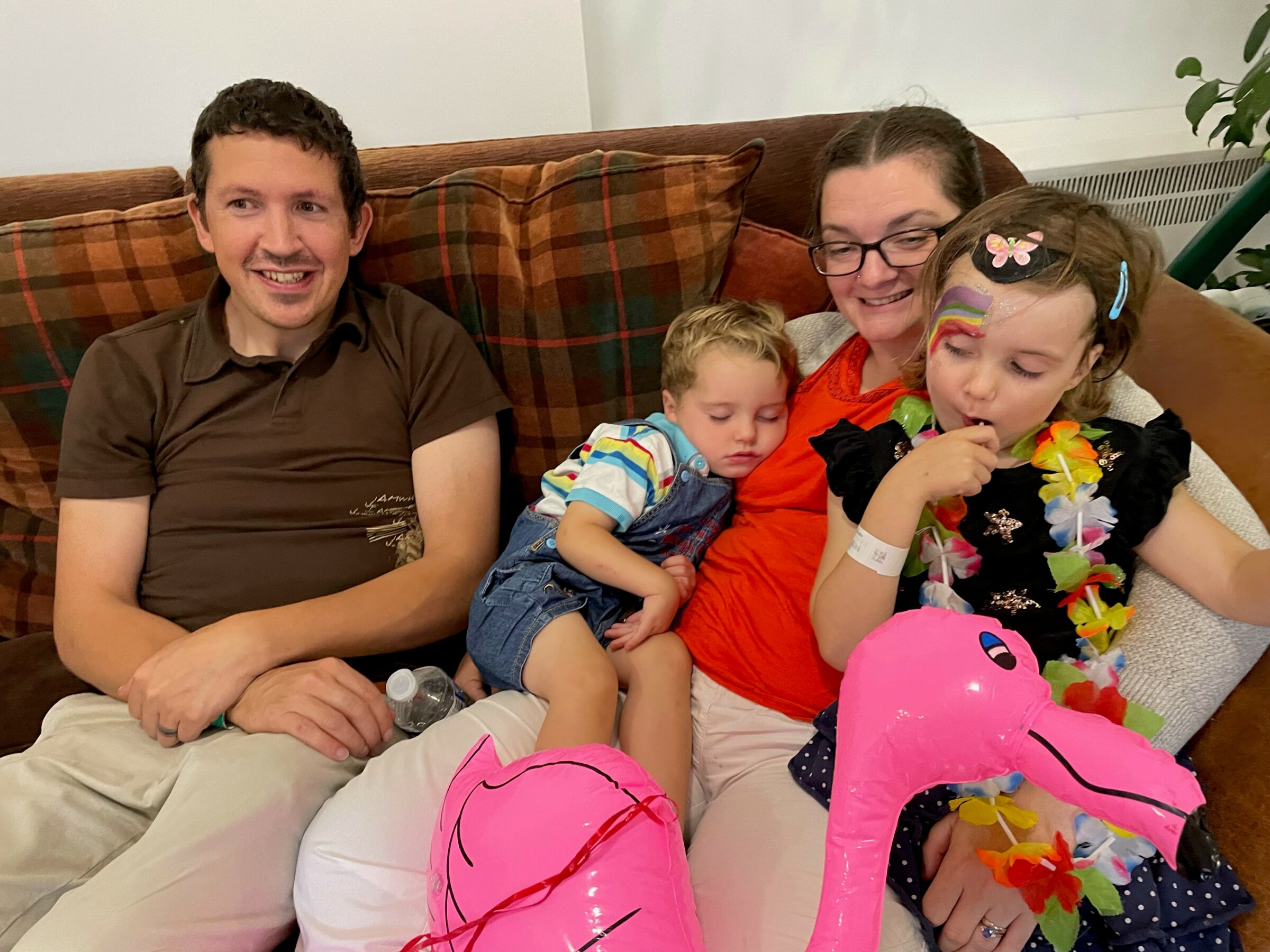 Before our own experience of staying at the Bristol House, we'd never heard of Ronald McDonald House Charities UK but I'm telling everyone I know about it now. It made such a difference to us as a family; Theo loved it! The facilities, such as the communal kitchen and laundry were brilliant as well, as they allowed us to do all the 'normal' things you don't realise you'll miss until you're away from home for that long, without your own home comforts. But best of all, it allowed us to stay together, as a family, something that we are so grateful for and that we will never forget.
Help us provide free home away from home accommodation to support families with children in hospital with a donation.