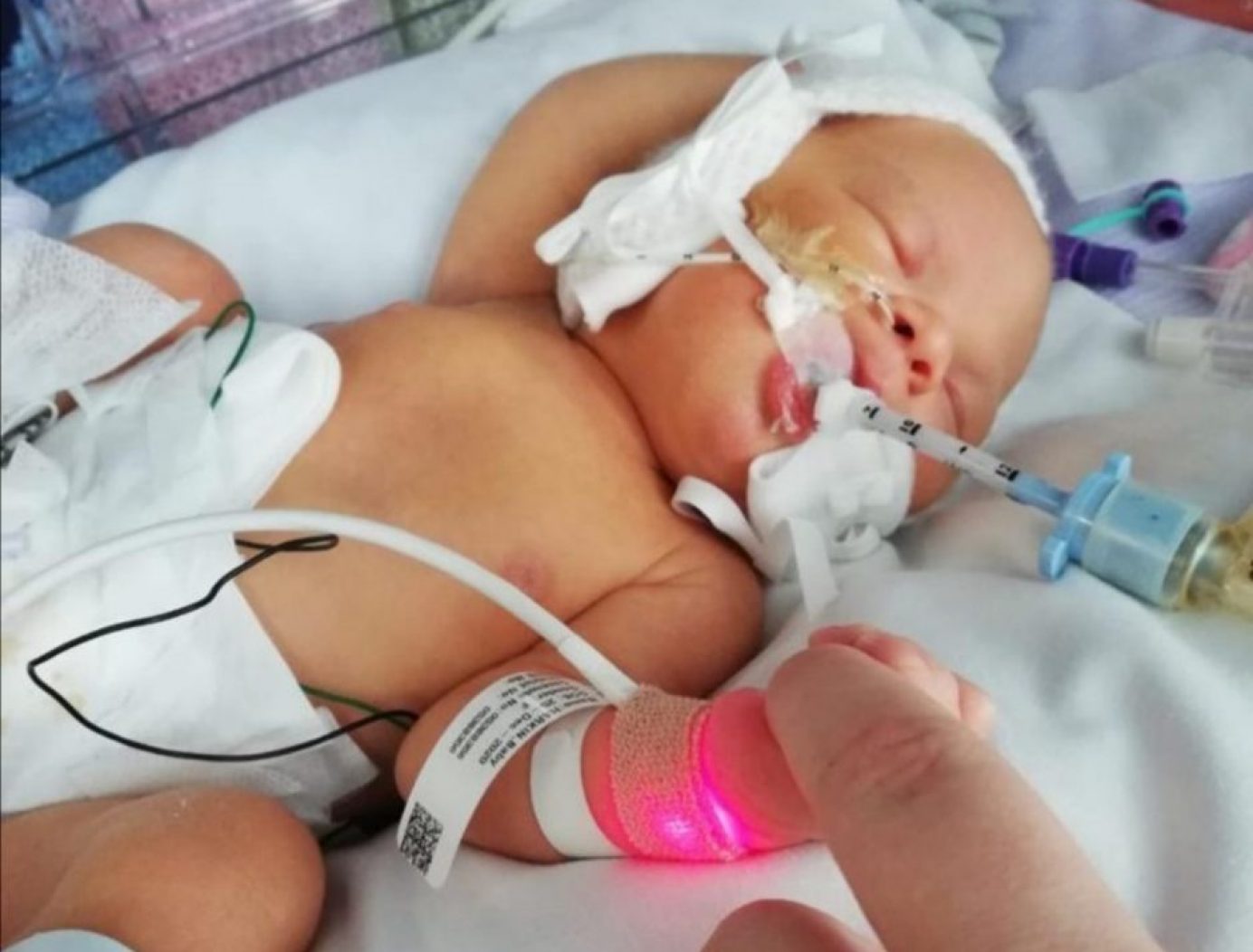 Christmas Day surprise: Beth's story
On Christmas Day, our daughter Beth was born in Edinburgh – it was the best present we could have gotten.
But soon after, it was clear that Beth had a few issues with her abdomen. The real surprise was that it turned out to be a very rare condition called cloacal exstrophy – so rare that it only occurs in 1 – 200,000 to 1 – 400,000 live births. She would need immediate surgery in order to create a stoma.
We were told by the surgeons in Edinburgh that we would need to be transferred to Royal Manchester Children's Hospital in England due to their expertise and experience in the field. Manchester was around 220 miles away from home.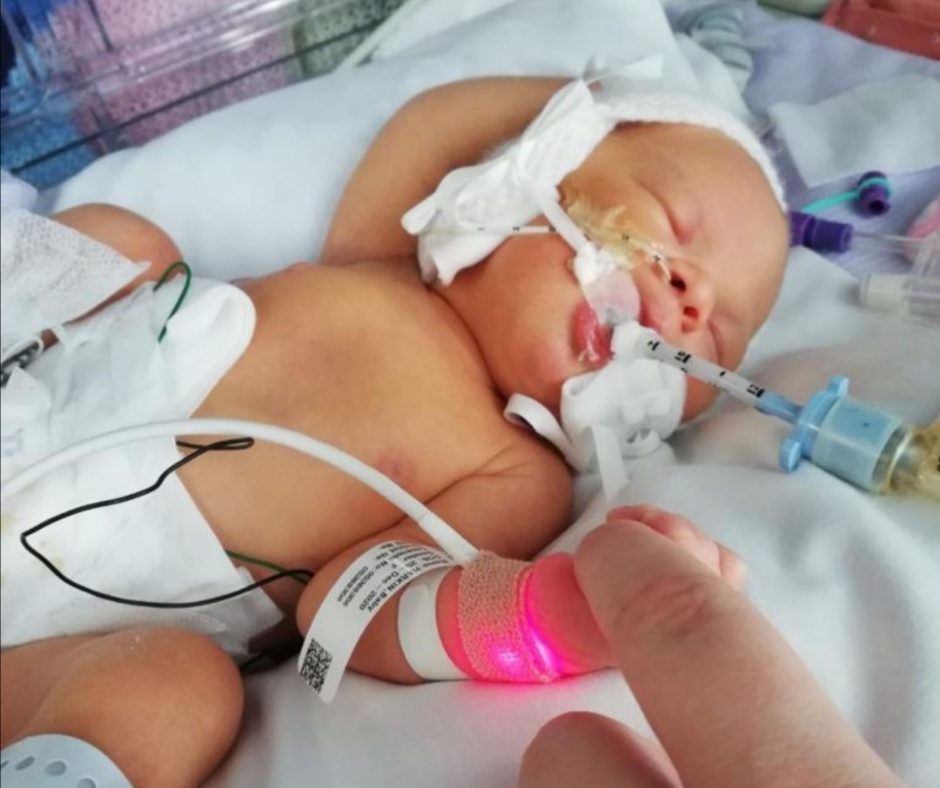 Beth was flown down to Manchester the day after Boxing Day, while Sam and I drove down. Luckily, they had reserved a bed on the ward for us. It was a great relief, especially as Sam was still recovering from her emergency c-section.
We were incredibly grateful, but by no means expecting it to be a certainty due to the demand of the House and all the restrictions around Covid-19, so we kept an eye out for an apartment or Airbnb, but because it was a Christmas week during the global pandemic, it was impossible to find somewhere close by without costing a fortune. When we were told we had the room, it was a huge relief – we could forget all those worries and focus all our attention on Beth's recovery.
After four days of sleeping in the NICU, we moved into the Ronald McDonald House. It was on New Year's Eve, where we were able to feed Beth some milk for the first time earlier that day. We got the news that a room was ready for us in the House, so after an incredibly tough week, it felt like we had something to celebrate. Having a free 'home away from home' to stay in added to the positivity we were feeling going into the New Year.
As we first stepped into the House, it was quite exciting. We were so grateful for the room on the ward, but as we were taken on a tour of the House, it was probably the size, openness and brightness of the space that stood out. We also loved the Christmas-themed bedsheets!
Being so close to the hospital was such a relief. At first, we were nervous about moving off the ward, but it was only a five-minute walk to Beth's bedside! So, we still felt that we were really close by. The staff showing us around were so friendly and ensured we had all the essentials for our first night, and immediately let us know that they would do all they can to get permission for Edith, our other child, to come and stay with us (which they did!).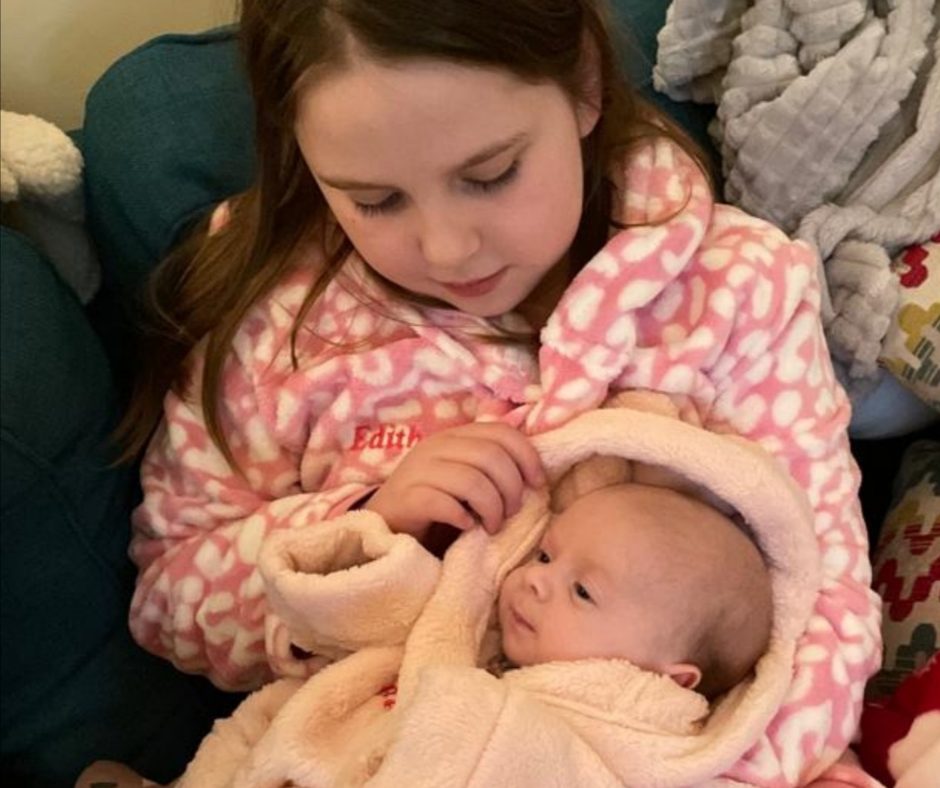 We had a little party in the room to welcome Edith which I will always remember. Given the circumstances, I think Edith treated this as a little adventure, especially as travel hadn't been possible during the pandemic.
I think she loved us all staying in the same room, with the festive duvet cover on her bed and the lights on the trees outside… But also having a desk and excellent Wi-Fi also meant she was able to continue her schoolwork! We even had a Smart TV in the room that allowed her to watch the same programmes she would have at home. Small things like that were a big help during what was a tough time for her. And for us, being able to prepare our own meals, do laundry… It allowed us to create a 'home away from home' which we will be forever grateful for.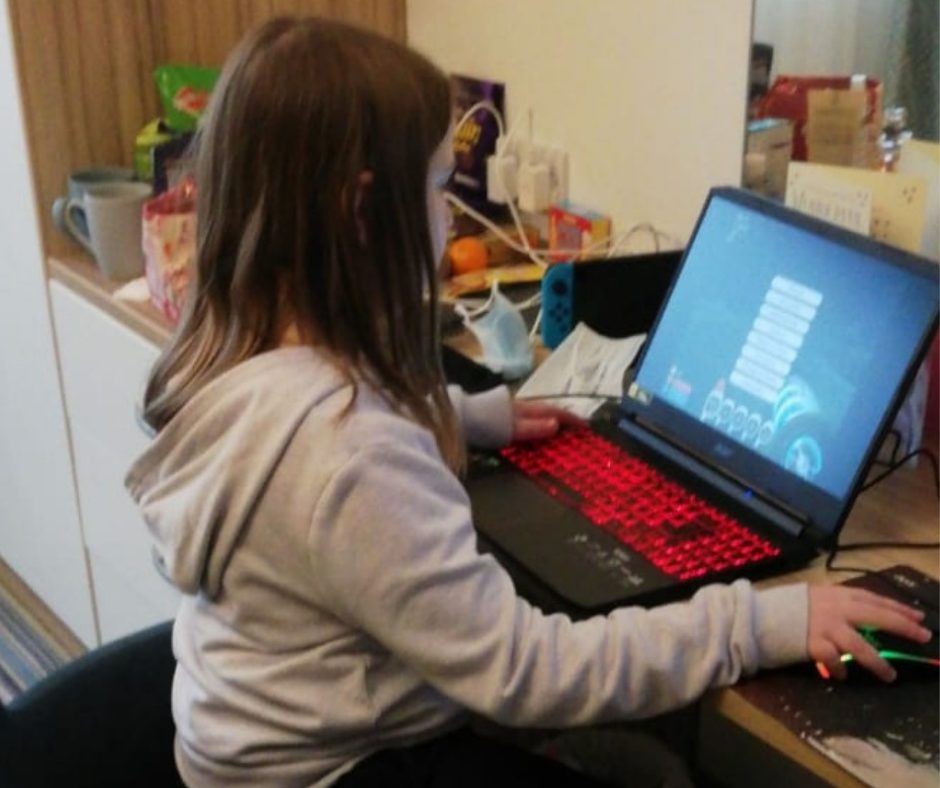 Beth spent just under four weeks in NICU before being transferred back to Royal Hospital for Sick Children in Edinburgh (which has been rebuilt as the Royal Hospital for Children and Young People which opened in March this year with its very own Ronald McDonald House!), before finally getting home on 25 January 2021 – at exactly one-month-old and on her actual due date.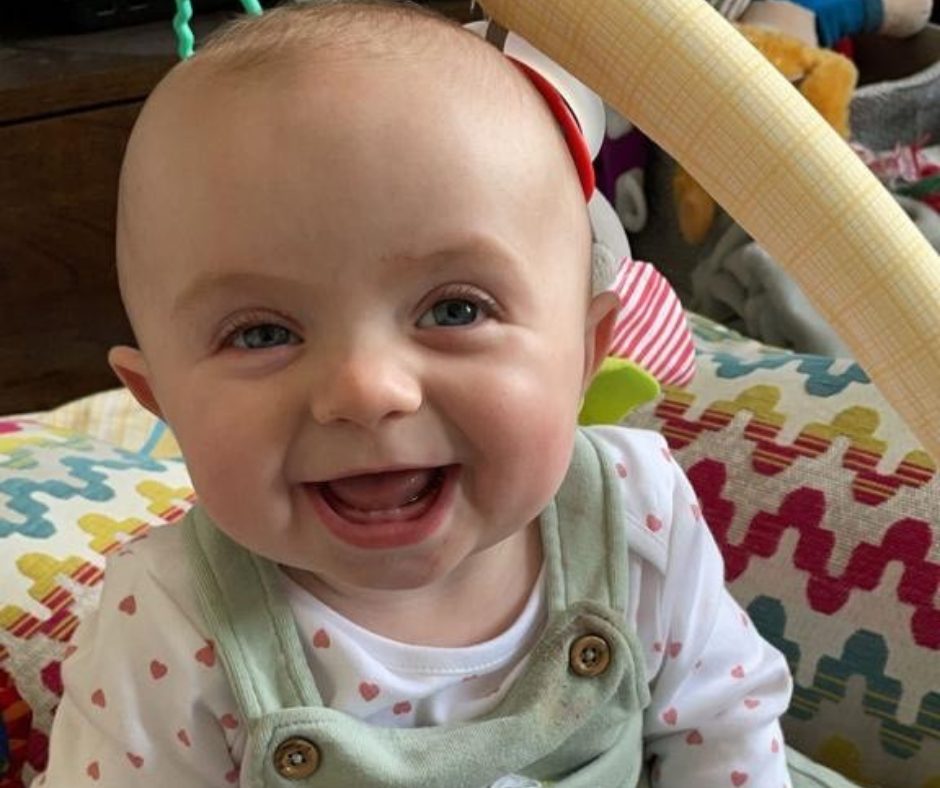 Beth is doing well, putting on loads of weight which is great. We know Beth will require more surgical procedures in the coming years, but at the minute, the surgeons in Manchester are happy with her progress.
If you find yourself in a situation like ours, look after one another and don't be too hard on yourself. When you have a child in the NICU, your instinct is to be there with her around the clock, which can lead to guilt when you leave for food or sleep. But it is important to remember that your child is in the best possible hands and you will be of much more use to your child and family if you are well fed and rested. Having a facility like the Ronald McDonald House is key to this balance.
Ronald McDonald House gave us a degree of normality in an otherwise chaotic time.
Update, Christmas Eve 2021: Beth is doing really well, looking forward to Christmas Day which will also be her first birthday! She has started crawling everywhere and loves swimming.
Help us provide free home away from home accommodation to support families with children in hospital with a donation.