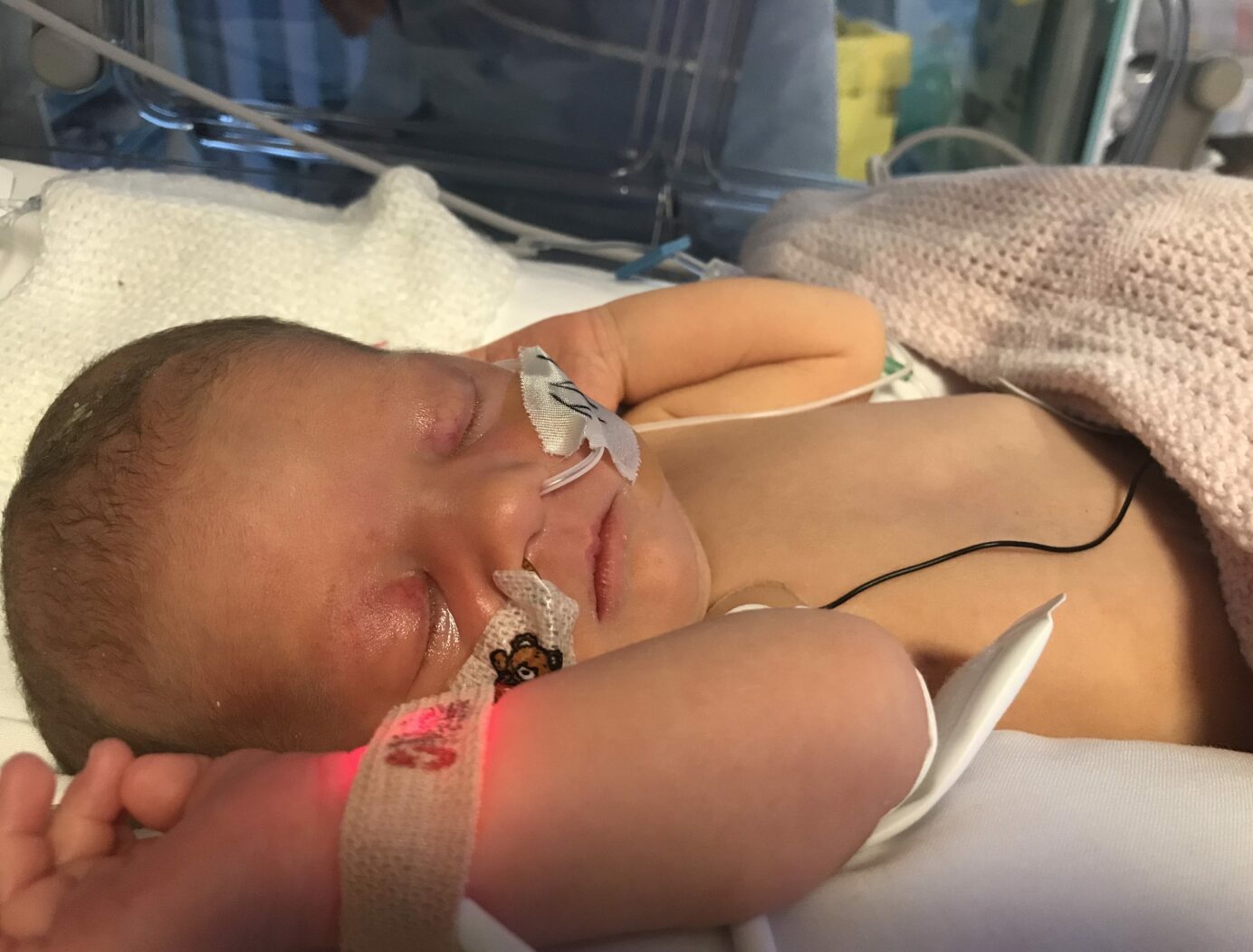 Celebrating World Heart Day: Rhea's story
On World Heart Day, we're celebrating all the heart warriors across our 12 Houses in the UK.
We spoke to mum Abigail about her experience in our Ronald McDonald House Manchester when she received the devastating news that her little baby Rhea has a congenital heart defect.
We were transferred to Saint Mary's Hospital when we had our 20-week scan as it was noticed that our daughter's stomach was on the wrong side and had some issues with her heart. We were told that our daughter would need an operation and a stay on the newborn intensive care unit (NICU).
We tried to prepare ourselves throughout the pregnancy, however nothing can prepare you for the fear when it all becomes a reality. It was such a scary time and we could not believe that this was happening to us.
Our daughter, Rhea, was born on 11 October 2019 and she was immediately admitted to NICU to be monitored. She was diagnosed with duodenal atresia (an absence of or closure of intestines), malrotation of the intestine and left isomerism.
Rhea was also diagnosed with non-cyanotic congenital heart disease which is a general term for a range of birth defects that affect the normal way the heart works. The term congenital means that the condition is present from birth and is one of the most common types of birth defect.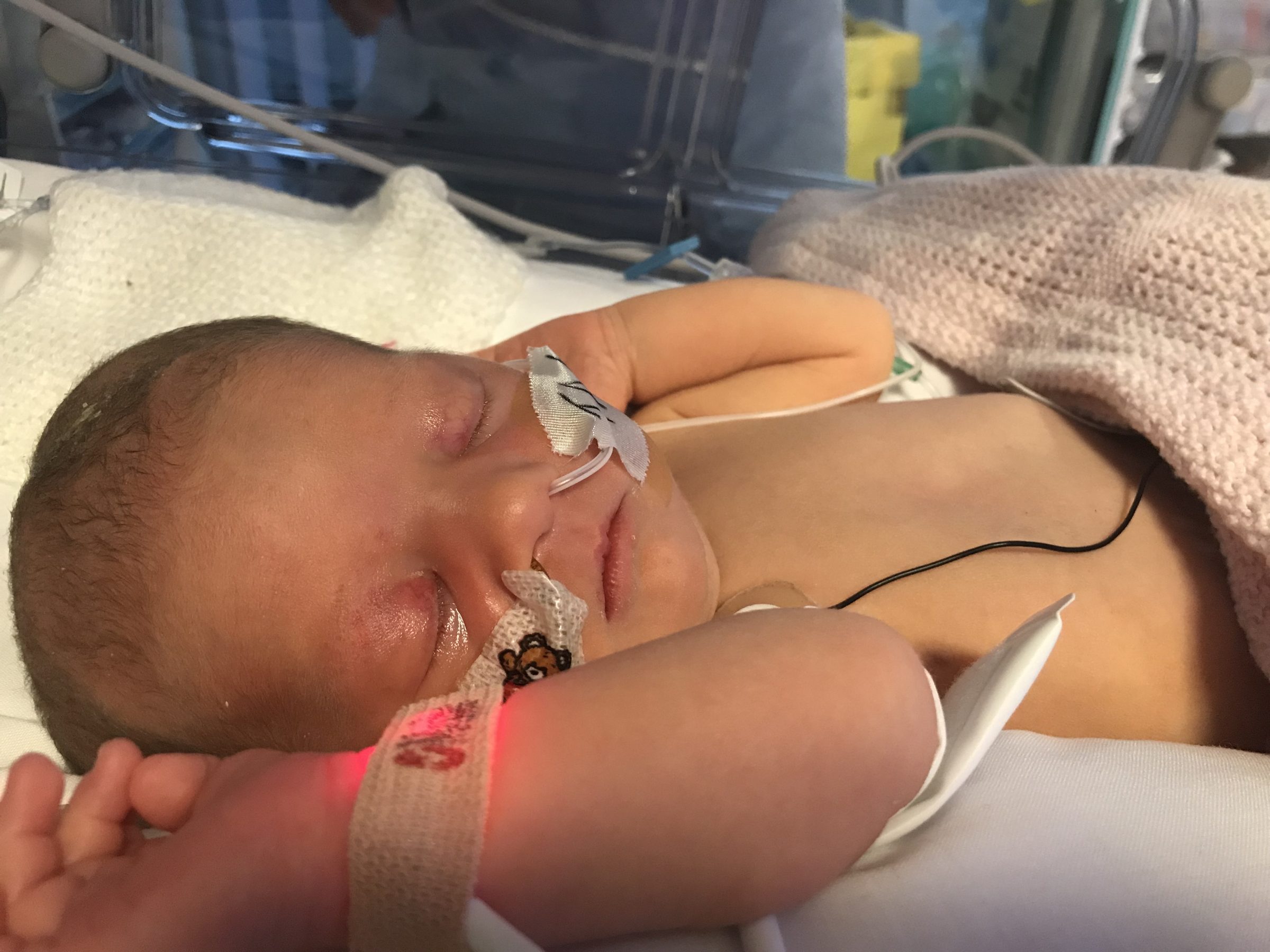 We spent the first night on the post-natal ward and the following morning I was well enough to be discharged from their care. I was absolutely petrified of the thought of having to go home and feel so far away from Rhea waiting for her to have an operation.
The nurse informed us of Ronald McDonald House Manchester. It was just across the road and filled out the relevant forms to see if there was a room available for us. Within just a couple of hours, the staff had contacted us to say we were lucky enough to be given a bedroom.
When we arrived for the first time, we were welcomed with opened arms, every member of staff was so caring and made us feel instantly comfortable and safe. It was so comforting to be around all the other families who were in the same situation as us. A smile went such a long way, and you create such a unique bond with everyone in the same position as you.
Our eldest daughter, Seren, was able to come and stay with us so we could all be together as a family. She would look forward to coming every weekend as there was always a fun activity on at the House. She especially loved taking part in the painting sessions and the Halloween party! It was an invaluable experience for Seren to meet children from different backgrounds, with disabilities and other children whose brother or sister was poorly in hospital. She learnt that she was not the only one going through this, and that they could still have fun.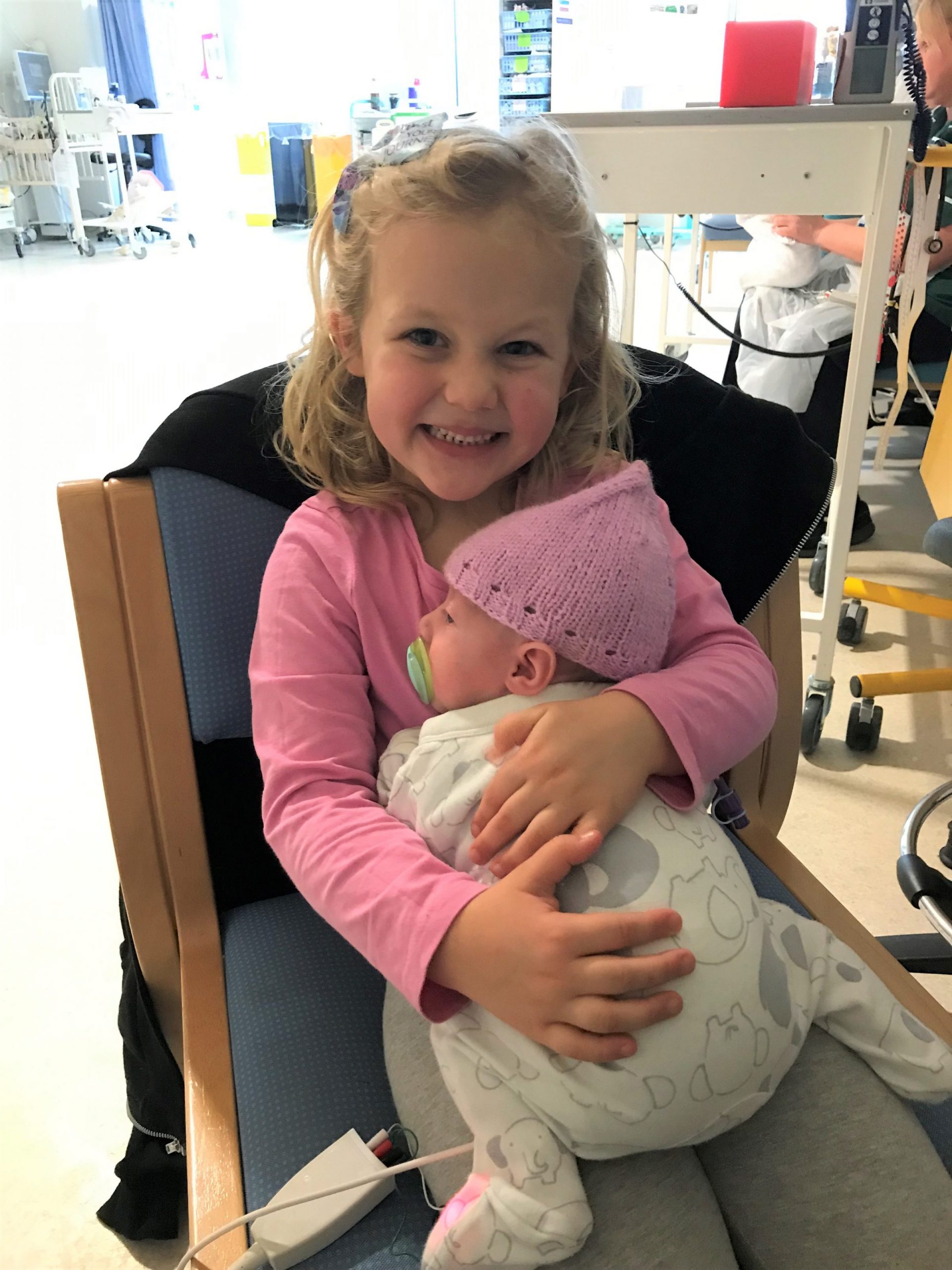 Rhea had been tube-fed for so long that she struggled to feed orally. Being so close meant that I could be at the hospital whenever Rhea was due a feed, to sit and give her the time she needed to get used to feeding herself.
One moment that stands out to me was when Rhea was only two days old and she was going to theatre for her operation. It was the most surreal experience of both of our lives – we walked her down to the operating room and felt completely lost when we had to leave Rhea. Thankfully, we had the bedroom at the Ronald McDonald House to go to, we had a safe space to compose ourselves and wait for the phone call that Rhea was out of theatre.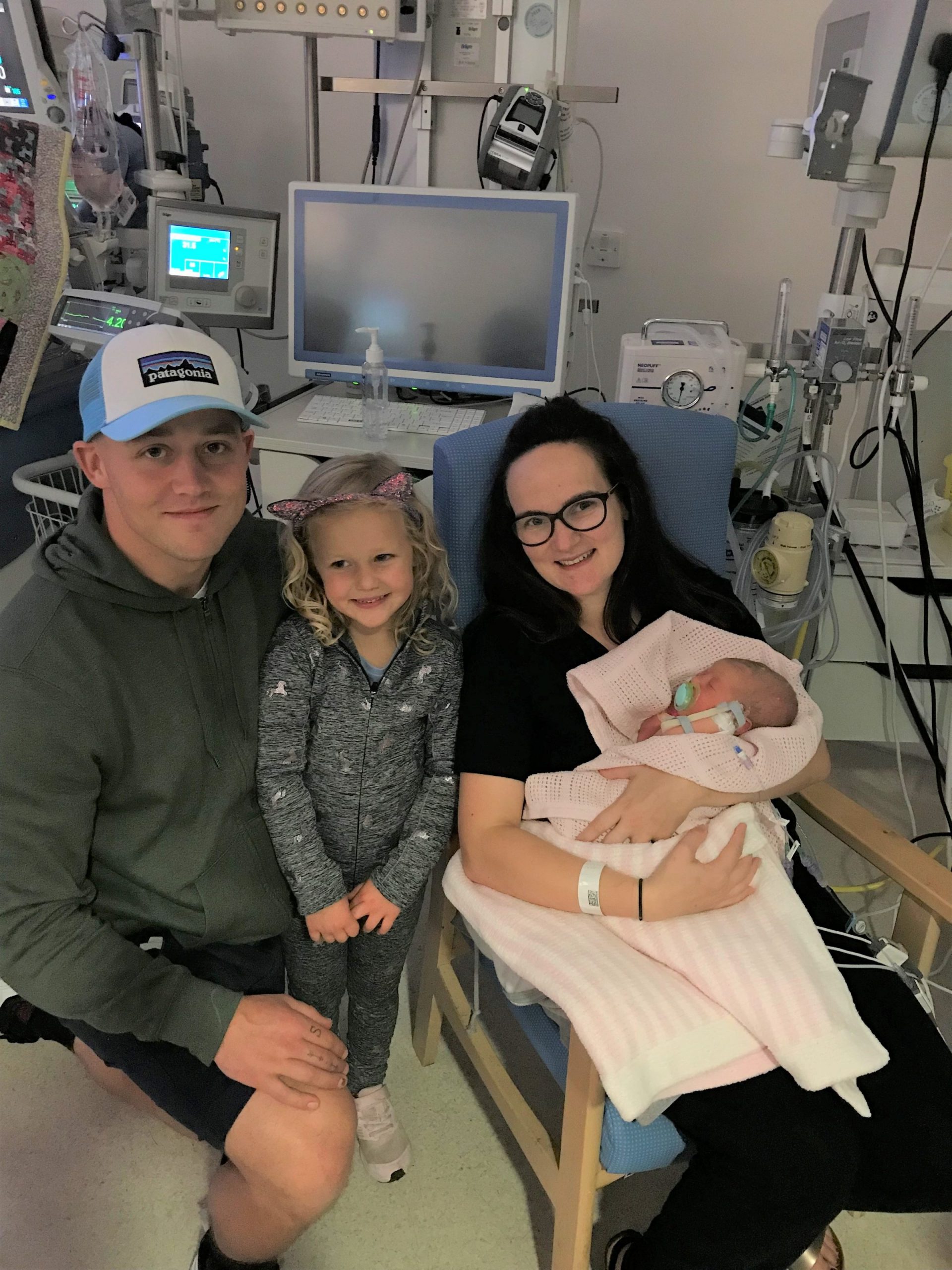 Rhea spent seven weeks on NICU before she was discharged from hospital and we could all go home. I felt such a mixture of emotions when we left the House – I was so happy to be going home, but my heart broke for the families we had met who we were leaving behind. We cannot thank Ronald McDonald House Manchester enough for what they did for us. They kept our family together when we needed it the most. We will be eternally grateful, and you will always have a special place in our hearts.
Help us provide free home away from home accommodation to support families with children in hospital with a donation.