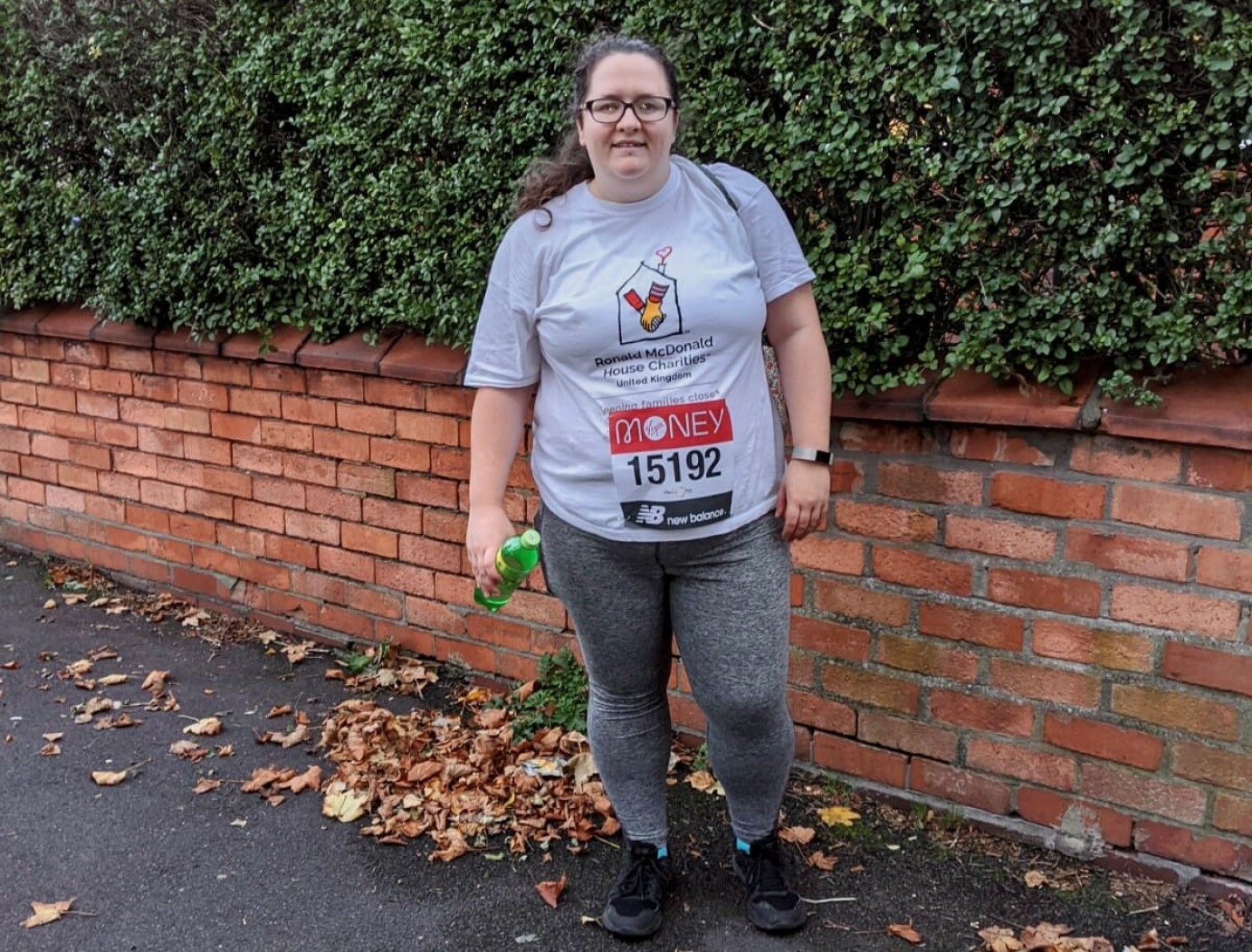 Volunteers Week: Becky's story
I first started volunteering at Ronald McDonald House Manchester in March 2015. I started out helping with 'Waffle Wednesdays', but soon began doing shifts elsewhere in the House, supporting the team in whatever areas they needed help.
Over the past six years, I have mostly been involved with the Housekeeping team, as well as completing reception shifts. I've also helped prepare and run events in the House, such as the anniversary parties, and prep for fundraising events like the annual Gala Dinner. I have also made hundreds – if not thousands – of cupcakes, biscuits and brownies for House events.
One of the highlights of my time volunteering was the Superhero and Princess party we held in the summer of 2015. Christmas parties have also been a particular delight to be involved with, as these have always been so magical for the children, with Santa making an appearance every year.
I've also raised over £1,000 for the Charity by participating in a variety of fundraising events. Most recently, this involved walking the virtual London Marathon in October 2020, a challenge I plan to repeat in October 2021.
Before my first few shifts at the House, I remember experiencing quite significant bouts of anxiety, and frequently wanted to quit. I kept going and found that, as time went on, this anxiety dissipated. As a result of my time at the House, I have become a much more confident person, which has led to me following my dreams to become a paediatric nurse.
This is a job I couldn't have even considered doing before I began volunteering. My future job prospects have improved due to the skills I have picked up during the past six years of volunteering. I am now much better at communicating with others, I find it easier to manage my time when there are lots of tasks competing for my attention and I also believe my ability to work as part of a team has improved.
More than any other benefit, I find volunteering to be incredibly rewarding. I have got to know many of the families we support very well, and have built up relationships with lots of parents and siblings. In some ways, it's sad to see these families leave the House, as you miss seeing them each day. However, there is also no better feeling than watching a family leave the hospital and return to their own homes.
Overall, volunteering at Ronald McDonald House Manchester has truly changed my life for the better, in so many ways. I get so much from interacting with the families, and it's lovely to be part of a team. I often refer to myself as 'just' a volunteer, but the members of staff have made me feel just as important as any one of them. It has been a privilege to work alongside such a caring, compassionate and dedicated group of people and I thoroughly look forward to returning to the House post-COVID and helping out for many years to come.
We're looking forward to welcoming back volunteers to our Houses, once it is safe to do so. If you'd like to register to hear about future volunteering opportunities, please visit: www.rmhc.org.uk/volunteer/
Help us provide free home away from home accommodation to support families with children in hospital with a donation.