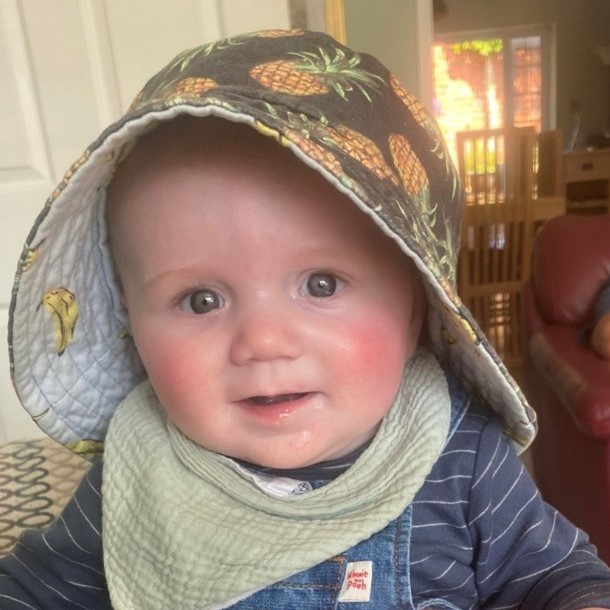 Support through the unknown: Alfie's story
Before Alfie was born, his mum Joanne was informed from scans that he would be born with enlarged kidneys. It was something that would need to be investigated further and require hospital treatment at Birmingham Children's Hospital.
With accommodation and support from Ronald McDonald House Birmingham, Joanne, and dad Dave were able to have some of their worries alleviated and focus on little Alfie.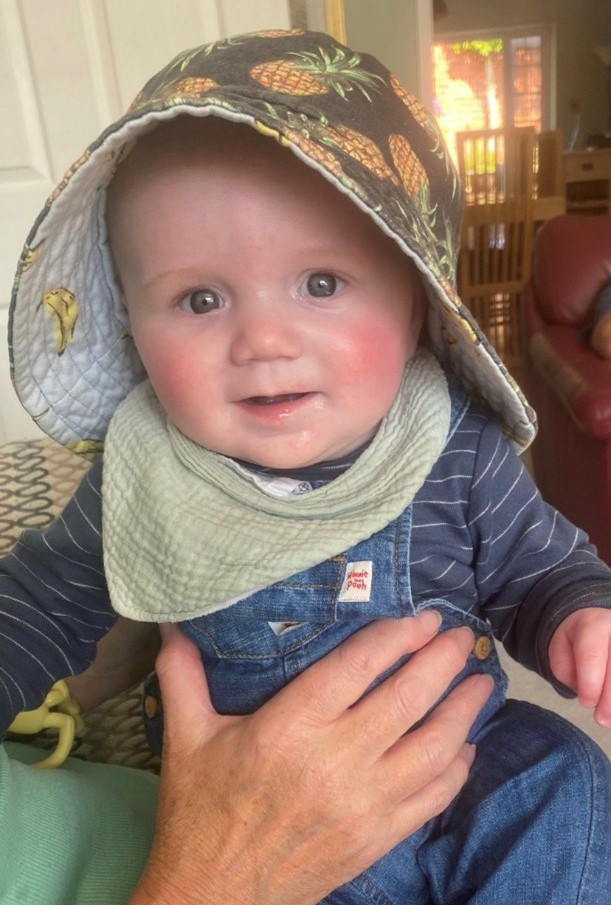 It was during a routine midwife appointment, at around 37 weeks pregnant, that I was told Alfie's heart rate was lower than it should be. They said I'd need to go to hospital so the doctors could carefully monitor his heart rate. Following this, I was given a scan, during which it was discovered that Alfie had enlarged kidneys. At this point, we knew that Alfie would need to have some form of treatment but would have to wait until he was born, so that further tests and monitoring could be done.
Alfie was born on 24 December 2022 and shortly after he arrived into the world, it was apparent that he could not pass urine as effectively as he should be able to. After an ultrasound at the Women's Hospital, he was taken to the neonatal intensive care unit (NICU) to be looked after, whilst we waited to be transferred to Birmingham Children's Hospital. At only 11 days old, Alfie had to undergo surgery to remove the blockage on his posterior urethral valve.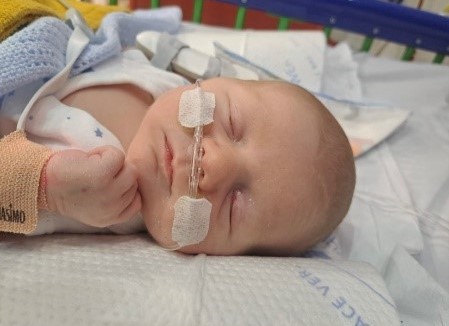 As with all parents, our main concern was obviously the health of our new baby, the unknown of what would happen and if everything would work out. The other worry we had was considering how we would be able to bond with Alfie. We were unable to take him back to our family home and couldn't hold and comfort him the way we wanted to.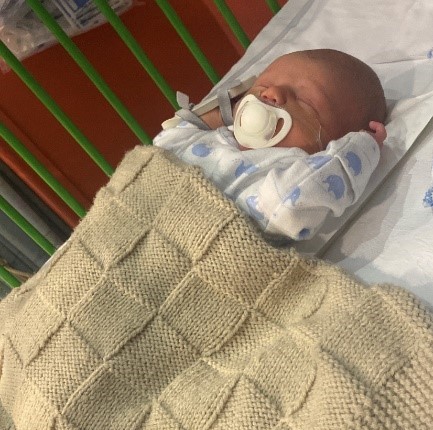 Once we had settled into the Children's Hospital, the nurses informed us about Ronald McDonald House Birmingham and were kind enough to organise a referral so we could be considered for accommodation there. Thankfully, we were given a bedroom and what would become much-needed support and relief.
When we first arrived at the Ronald McDonald House, we were amazed. Everybody at the House was incredibly welcoming and supportive. We were so appreciative because we were so highly sleep-deprived at the time and it was a place, especially for me, to go and rest and recover after giving birth, having overcome some of my own complications.
The House had enabled us, not only to be close by to Alfie and aid his recovery, but also to allow our friends and family to meet him. It gave us a safe and comfortable place that meant one of us could be present with Alfie and the other, not far away, resting. It gave us enough breathing space and time to pull ourselves together when days became particularly hard.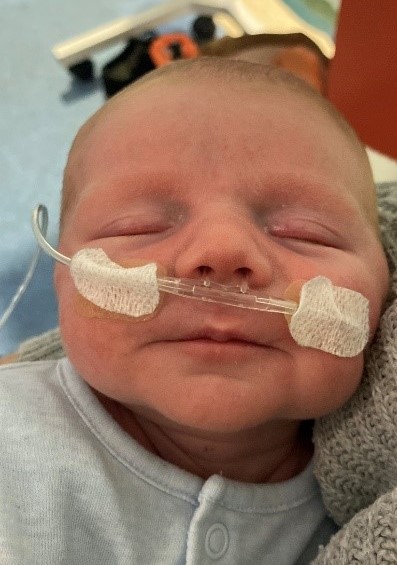 Alfie has had to have the same operation again to remove more of the blockage, and once again, the Ronald McDonald House Birmingham opened its doors to us, allowing time before and after to be there for Alfie. We will forever be thankful for Ronald McDonald House Charities UK. Their love, support, and kindness for families going through difficult times with children in hospital is truly amazing.
Help us provide free home away from home accommodation to support families with children in hospital with a donation.