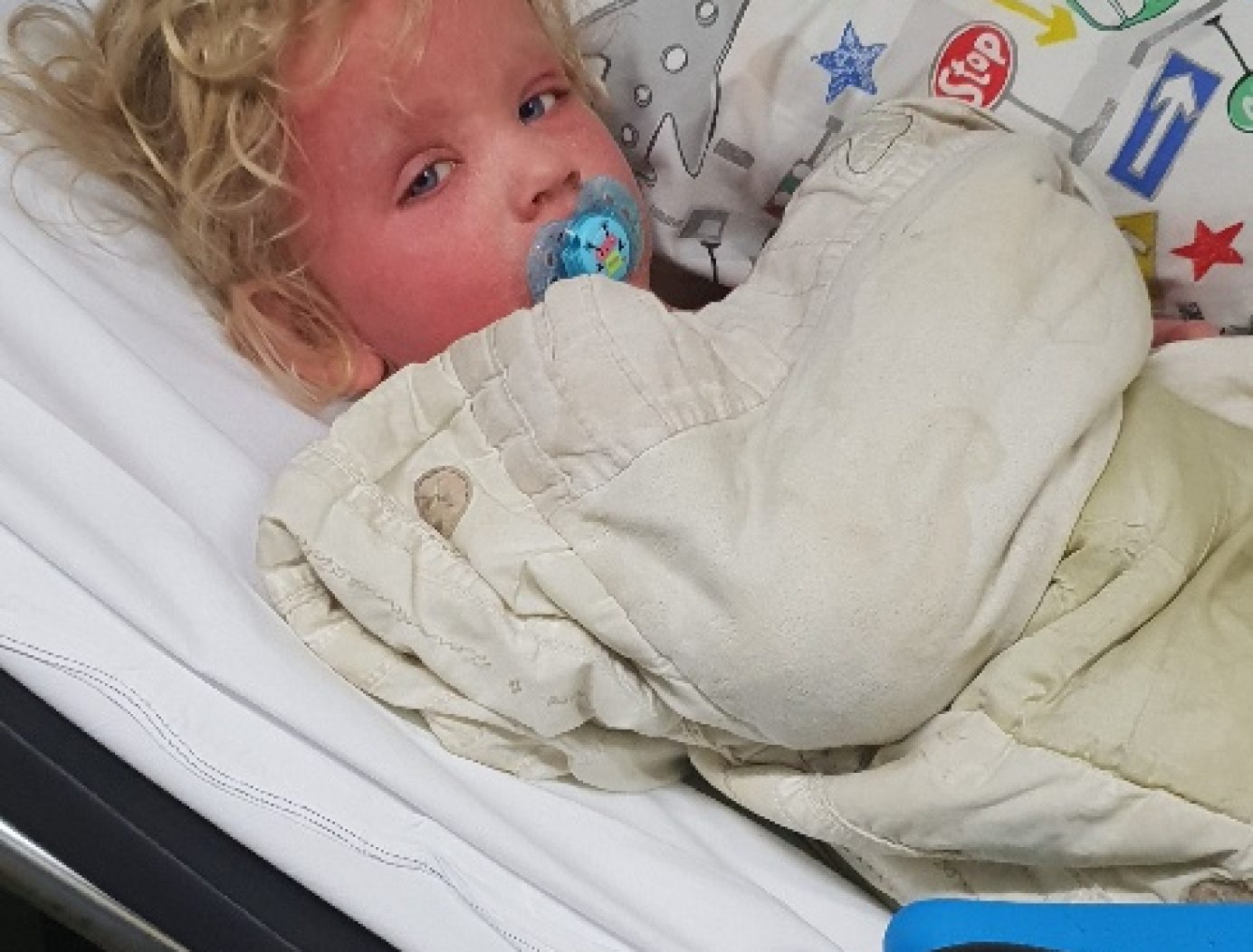 "She was the first to mention Kawasaki disease. I'm in her debt."
Harry was worsening before our eyes. He was three years old, autistic, and non-verbal. We watched as he got poked and prodded with needles, unable to explain to him why. "He's a medical mystery" they said.
We spent four nights in the Royal Bolton Hospital. They worked closely with Royal Manchester Children's Hospital trying to figure out Harry's condition. On the last day, they started mentioning cancer or leukaemia… I was in shock. But soon after, a recently qualified nurse came in with a doctor and was the first to mention Kawasaki disease. I owe my life to that nurse and will forever be in her debt.
Kawasaki disease is a condition that mainly affects children under the age of 5. It's also known as mucocutaneous lymph node syndrome. Symptoms include a high temperature for more than five days, developing a rash, 'strawberry' tongue, red eyes and peeling hands and feet.
Within an hour of the Kawasaki disease diagnosis, we were in the ambulance being transferred to Royal Manchester Children's Hospital and arrived at around 8:30pm. It wasn't until 4am that we were given a room in the hospital, but I was told my partner couldn't stay and had to come back at 6am. I was heartbroken.
That night, my partner slept in the boot of our car in the hospital carpark.
We had no idea how long we were going to be in hospital for. Our other two children, Olivia and Alfie were staying with Nana and Grandad back home. All we knew was that our little boy was in critical condition and we needed to be there for him. A nurse overheard my husband's plan to sleep in the car and filled in a referral form for Ronald McDonald House Manchester.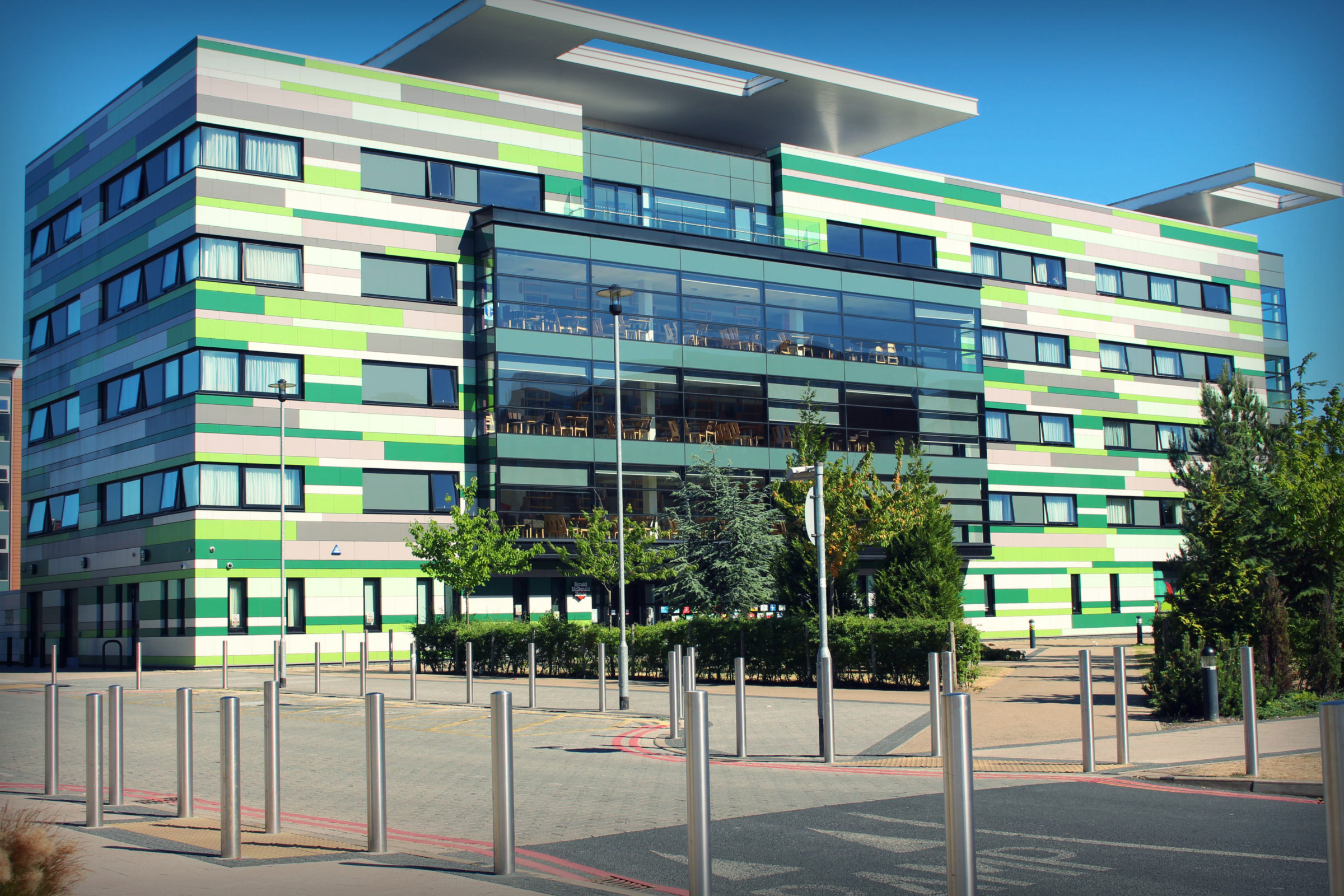 As soon as we got a room at the House, my children were able to come and be with my partner and I. My daughter was the first one to bring me over to the House as I'd stayed by Harry's bedside the whole time. I felt like I could breathe again and for the short time I was there, I felt like I didn't need to worry.
Thankfully, Harry didn't have cancer, but because it took so long to diagnose and treat the Kawasaki disease, it developed into Macrophage Activation Syndrome (MAS). His immune system went into overdrive, attacking everything in his body. He had an echocardiogram, a bone marrow biopsy and MRI scans…and I couldn't tell him why he was going through this – it was heart-breaking.
But Ronald McDonald House Manchester was a 'home away from home' where our family could be together, even if it wasn't under normal circumstances. It was amazing. I could wave goodnight to my children from the hospital ward when they were in the Ronald McDonald House, that's how close it was. Even though my daughter did get upset when she had to leave Harry's bedside, but because she didn't have to go on a long car journey home, and only had to walk a few steps, she could stay until visiting hours were over giving her much more time with her little brother.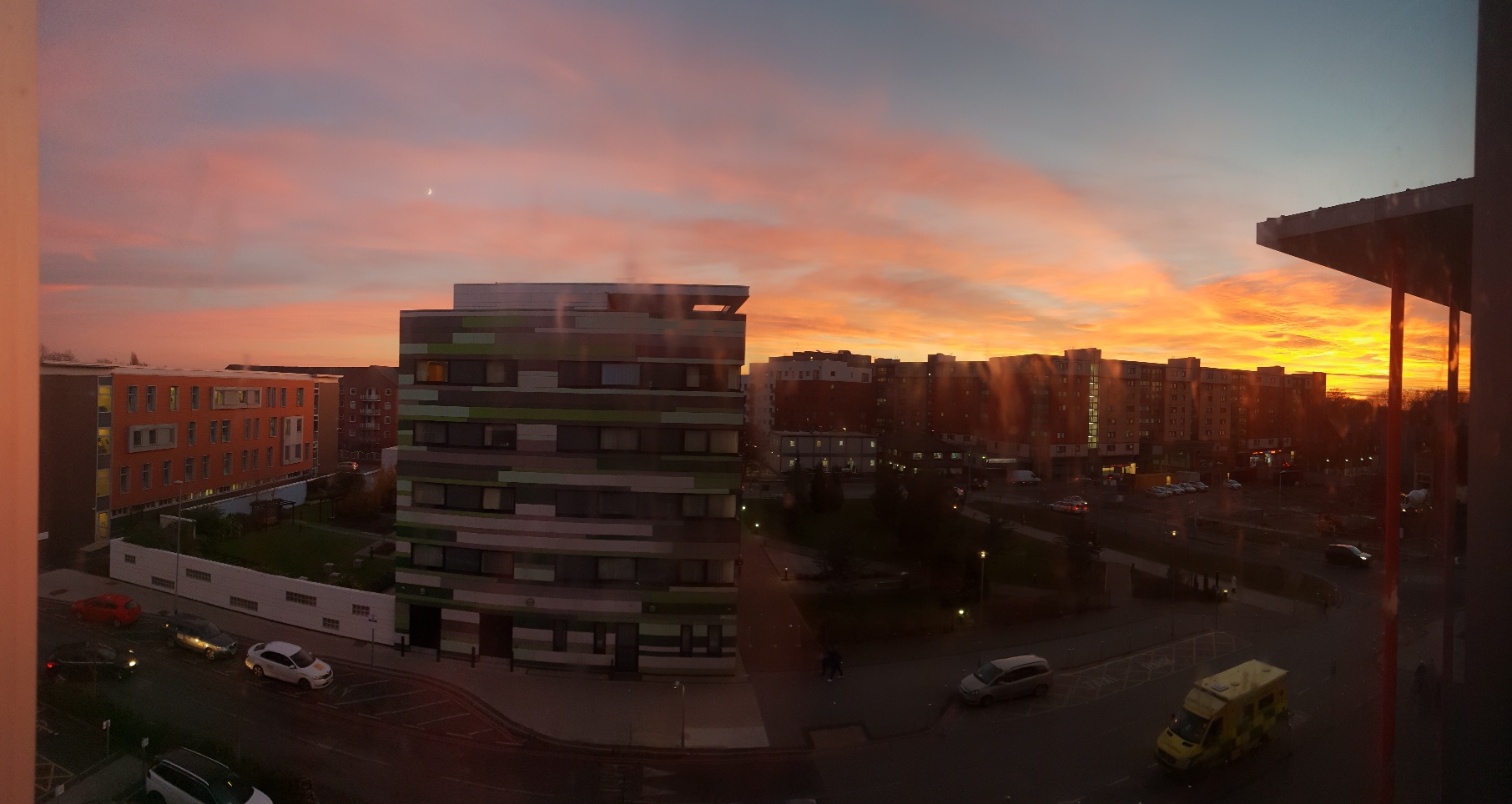 On Halloween, I managed to prise myself away from Harry's bedside whilst his dad stayed with him and took my daughter and auntie to the Halloween party the Manchester House was throwing. My daughter absolutely loved it and so did I. We were only away from the hospital for an hour, but I just felt a weight off my shoulders and recharged to go back to Harry.
Harry was in and out of sleep at the beginning, but as he started getting better and becoming more aware, he loved having us all around him as a family every day and that would never have been possible without Ronald McDonald House Charities UK. With his autism, I didn't know how he would react being away from his home comforts and normality. It was hard for him, but he dealt with it and fought like a true hero.
A couple of weeks into our hospital stay, Harry was also allowed to come over to the Manchester House on a medical day pass. We were able to give him a bath and wash his hair properly. It was amazing to get out of the hospital setting, but it was nerve-wracking as Harry had a central line in his neck. But we managed it! That was one of my favourite memories of the House, spending the whole day there with Harry. It was lovely.
There were many times when we seemed like we could go home, but a spike in temperature and the development of sepsis from Harry's central line in his neck put a stop to that. But finally, after about 40 days, we headed home as family.
My daughter wasn't happy about leaving the House and when we were discharged and packed up our car, her and my partner had brought so much stuff with them it was like they truly had moved in! We joked about it in the car home, and I think that was the first time I had actually laughed in weeks.
The first couple of days back at home is when it hit me the hardest. At the hospital, I went into autopilot, but when we were out of that setting, it hit me like a tonne of bricks. I was exhausted emotionally and physically.
Ten days after getting home, Harry's Kawasaki disease rash came back, but luckily it was only a short stay. It was the hardest time in our family's life, but we came through it. Of course, the worry is that the Kawasaki disease comes back, but the knowledge and awareness I have for it will never leave, just in case.
It was a long 18-month recovery for Harry, but he makes me so proud. There were lots of hospital appointments in that time which were difficult. You could see the fear in his face when he saw a nurse's uniform… but he did amazing and nearly three years on he is fully discharged.
If you find yourself in hospital with your child, stay strong. Don't be afraid to ask for help or assistance. Also, at the Royal Manchester Children's Hospital, if you're in a long-term stay, you can ask the Head Nurse for a parking permit!
Help us provide free home away from home accommodation to support families with children in hospital with a donation.