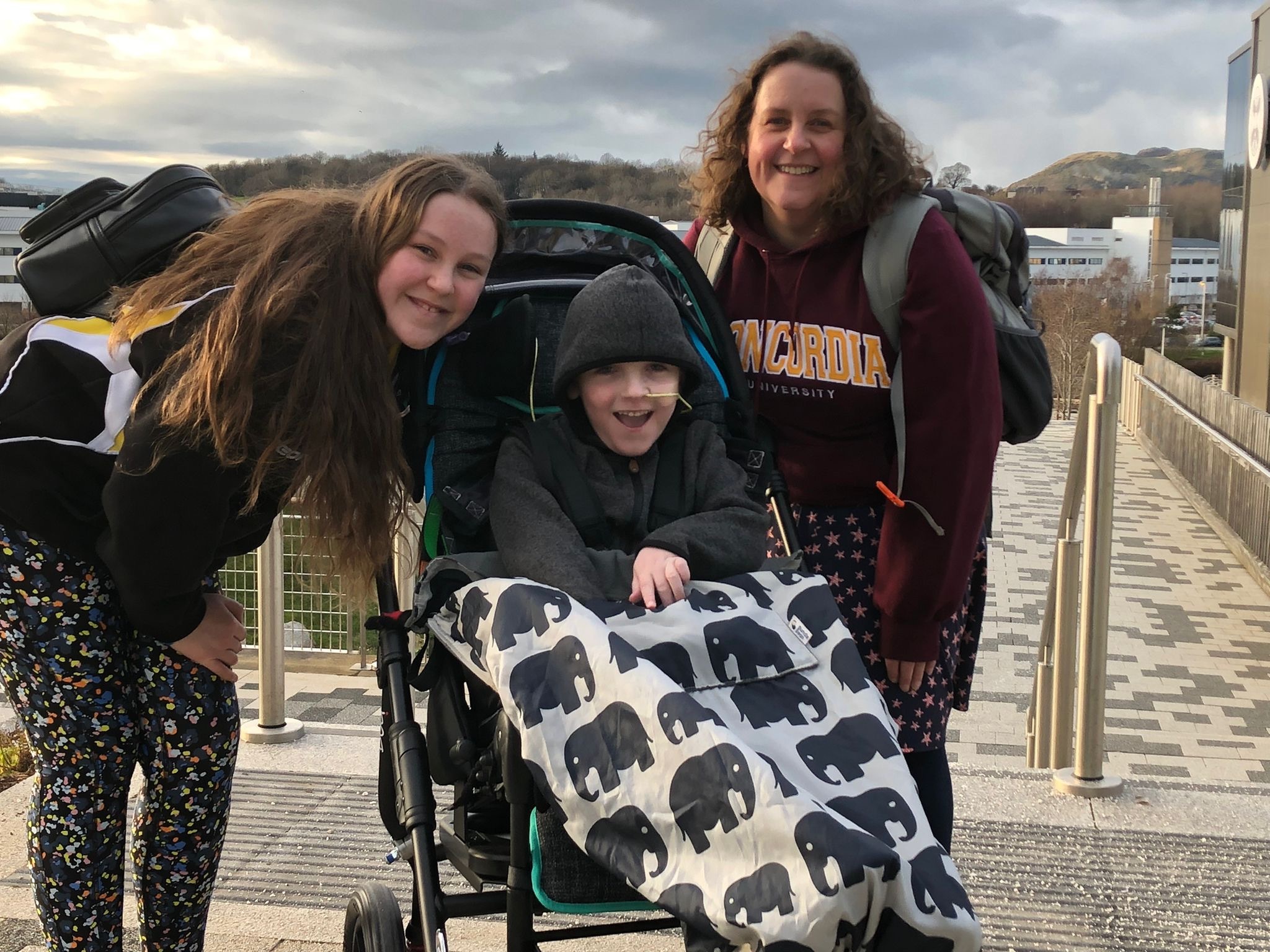 Our "stepping stone" towards home: Quinns' story
When he was just seven years old, Quinns was diagnosed with an incredibly rare genetic condition which caused him to experience constant involuntary body movements. When his condition worsened, he had to be sedated and treated at Edinburgh's Royal Hospital for Children and Young People.
Due to the rare nature of Quinns' condition, doctors decided he would need to be transferred to London to receive further specialist treatment, resulting in Quinns' family having to make the long journey south and be away from their support network.
Relieving the stress of an already traumatic experience, Ronald McDonald House Charities UK provided accommodation and support at both their Edinburgh and Evelina London locations.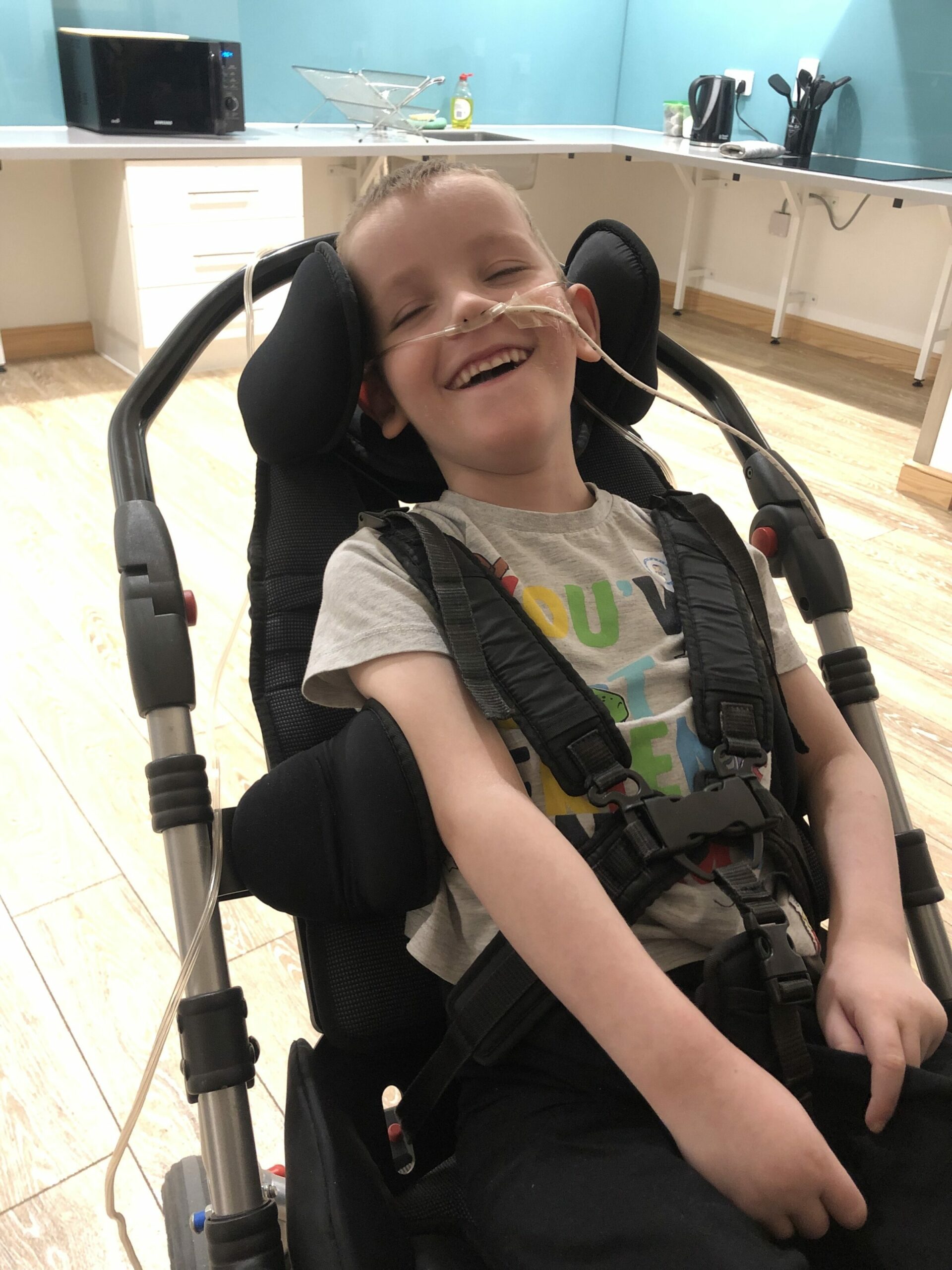 Our son Quinns was born with a condition that we initially thought was cerebral palsy. It wasn't until he reached seven years old that there was a completely unexpected change of diagnosis.
Quinns turned out to have an extremely rare genetic condition caused by an abnormally developed gene (GNAO1). It's so incredibly rare, that there are roughly only 200 to 300 people in the world with this condition. He was taken into our local hospital with what is known as dystonic crisis (involuntary contractions of muscles of the extremities, face, neck, abdomen, pelvis, or larynx that leads to abnormal movements or postures).
Quinns' involuntary movements just wouldn't stop, and he was constantly moving to the point where he had to be sedated. With our local hospital having limited resources to treat his condition, in September 2022, we were transferred by ambulance to the Royal Hospital for Children and Young People in Edinburgh.
In critical care, Quinns needed to be put on a ventilator due to the heavy sedation required to keep his involuntary movements under control. The doctors in Edinburgh were communicating with others all over the country about treatment options and it was decided that we would be transferred to London.
After a month in Edinburgh, we were flown down to the Evelina London Children's Hospital. To stop the movements and get him out of the dystonic crisis, Quinns had a deep brain stimulator put into his head.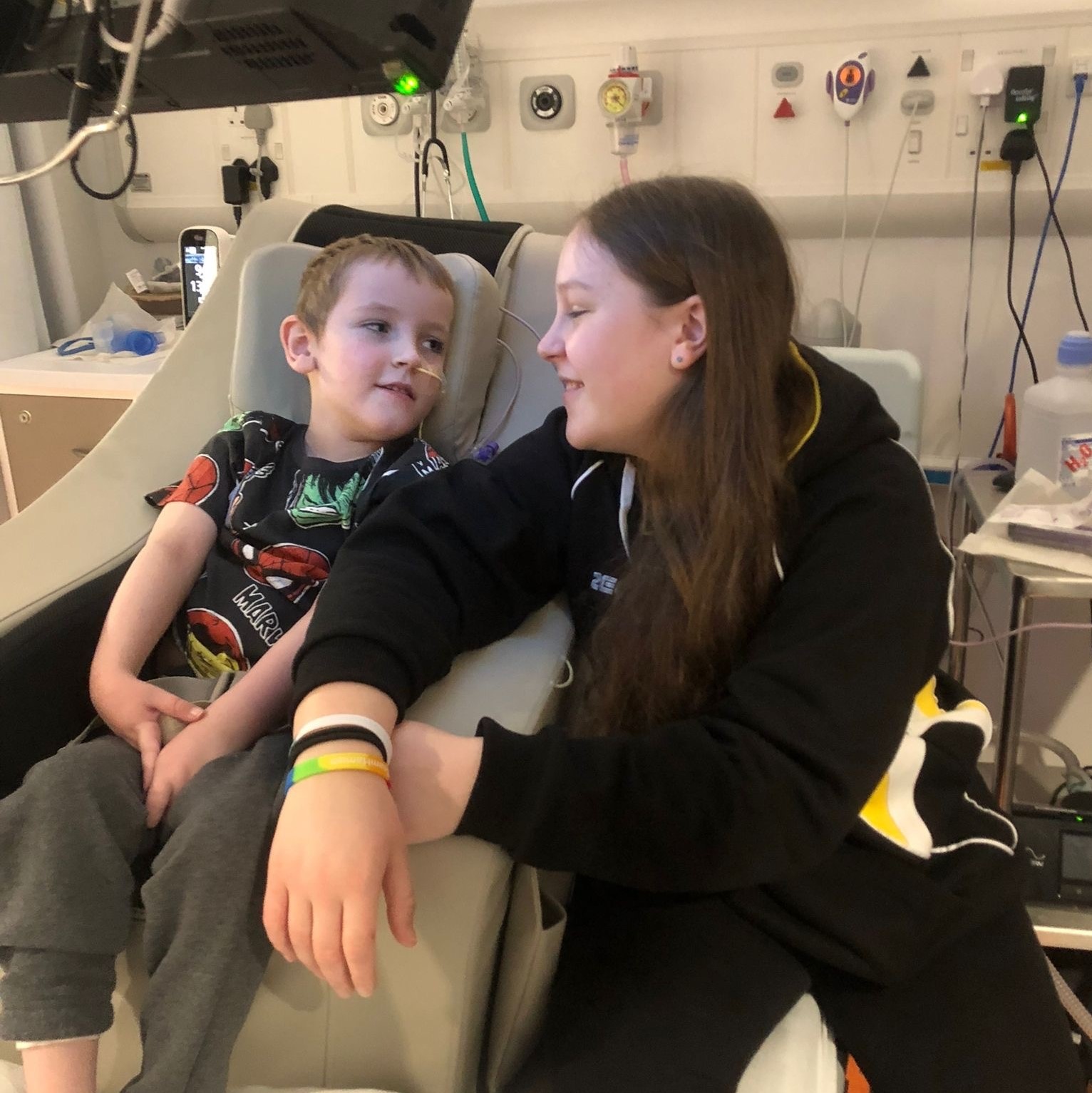 Quinns eventually got out of intensive care, but his lungs had weakened significantly from his time on the ventilator, so he needed additional recovery time. After two months in London, we were flown back at the end of December and spent a further two-and-a-half months in Edinburgh. After the scary journey we'd been through, in March 2023, we finally got home as a family.
Thankfully, during the months of worry and stress, we discovered Ronald McDonald House Charities UK – an incredible charity that we did not know anything about previously. We were able to have the support of two of the Houses, allowing my husband Alasdair, our daughter Anita and me to be together and close to Quinns in hospital.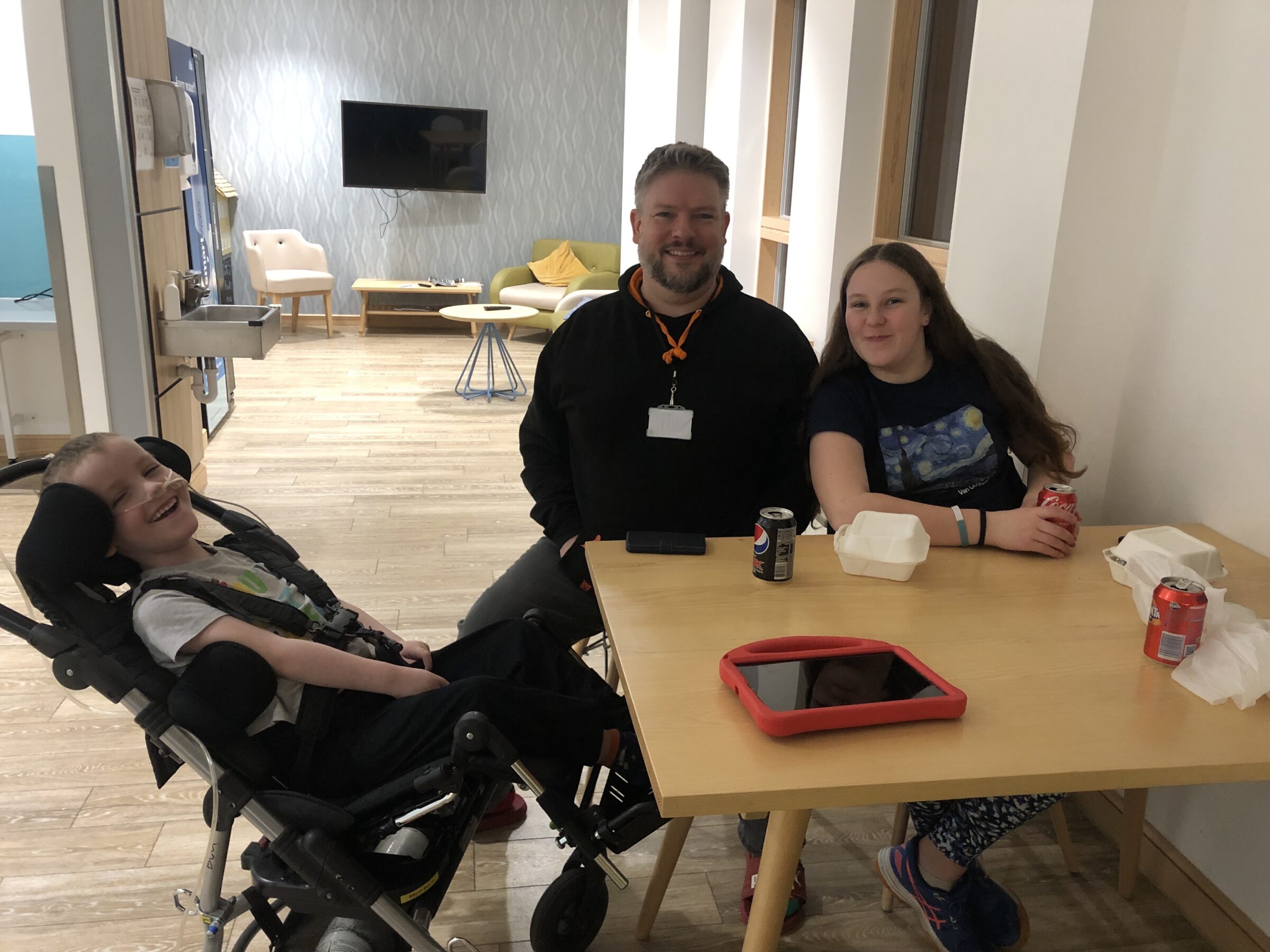 Our initial stay was at the Edinburgh House, which was, amazingly, located within the hospital where Quinns was being treated. It was good for me to have this space to call my own as I was at the hospital alone initially. It allowed me to keep things as normal as I possibly could for Anita, who could visit at weekends. During Quinns' time in critical care, it was so intense. There are no beds available for parents to sleep by their child's bedside, so I was incredibly grateful to have a bedroom for rest and recuperation.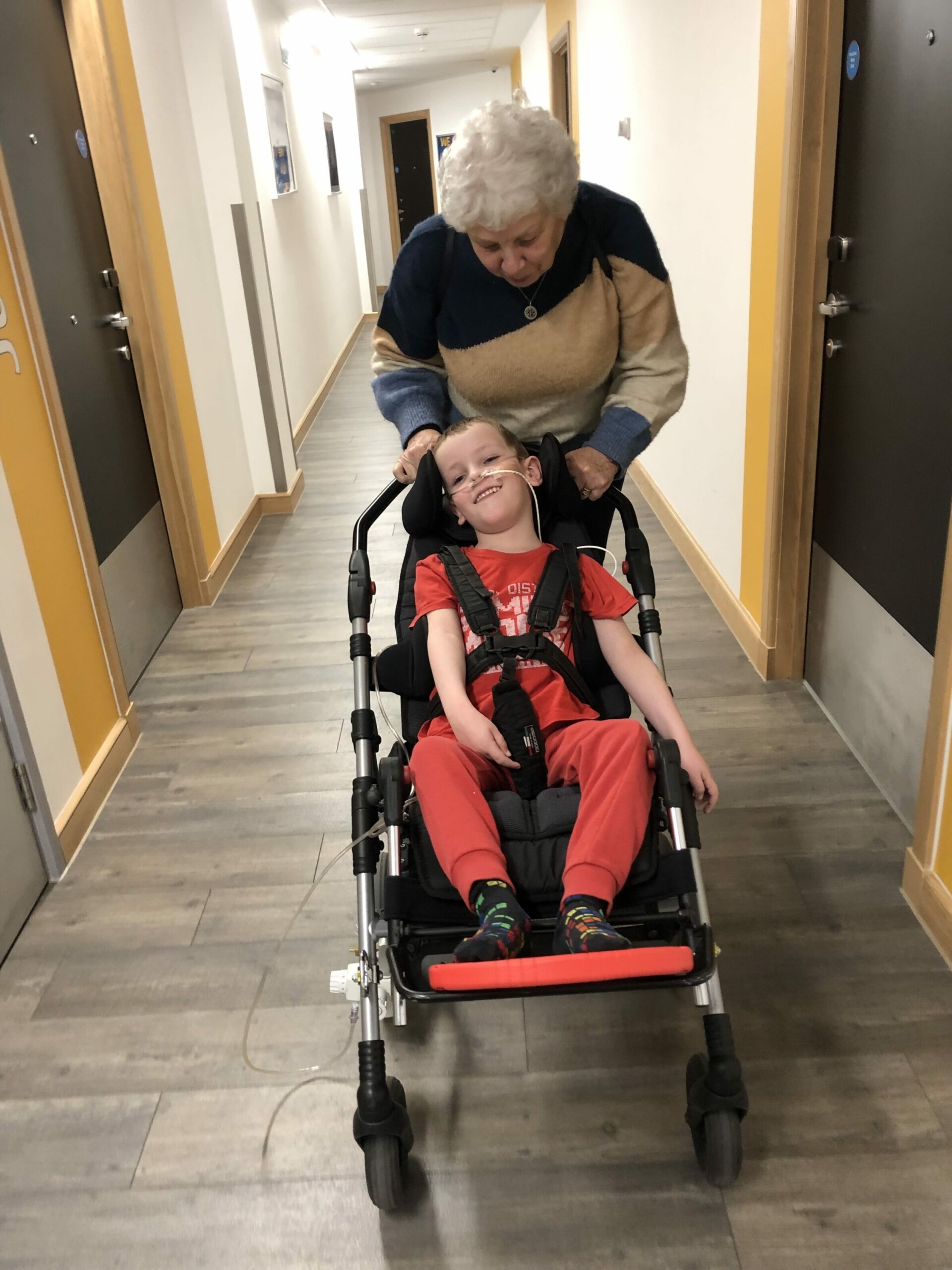 I was so surprised with all the excellent facilities provided for families, like the kitchens. There was everything you needed to make yourself meals. I was incredibly impressed to see some families cook from scratch – I didn't do this myself, but it was great to have the option! Even small details such as having allocated storage spaces in fridges and freezers meant that people could bring me food and I didn't have to be dependent on constantly buying ready meals.
When the time came for Quinns and me to be flown down to London, it was a surreal experience. It was daunting to be so far away from home, but I was glad that Alasdair and Anita were able to be with us. They both headed down as we waited for our flight, arriving on Tuesday. We followed on the Thursday. While waiting, they both had to stay at a hotel, which is when we realised just how expensive it would be without the accommodation provided by a Ronald McDonald House – especially central London prices!
When we arrived and were reunited, we checked into the Ronald McDonald House Evelina London. The House and its facilities were just as incredible as in Edinburgh. We especially enjoyed that the kitchens included a 'living room' space, which fast became our relaxing family space to chat, watch TV and even become friendly with other families. Having that peer support and general conversation really helped us, bonding over our shared experiences and tough times – something that you would not get from staying in a hotel.
Spending Christmas away from home was difficult, being far from our loved ones. It was also Anita's 12th birthday, and we wanted to make sure we did as much as we could to celebrate. Making time to spend with her, as I was mainly with Quinns during the daytime, was made so much easier with the private space we had in the House.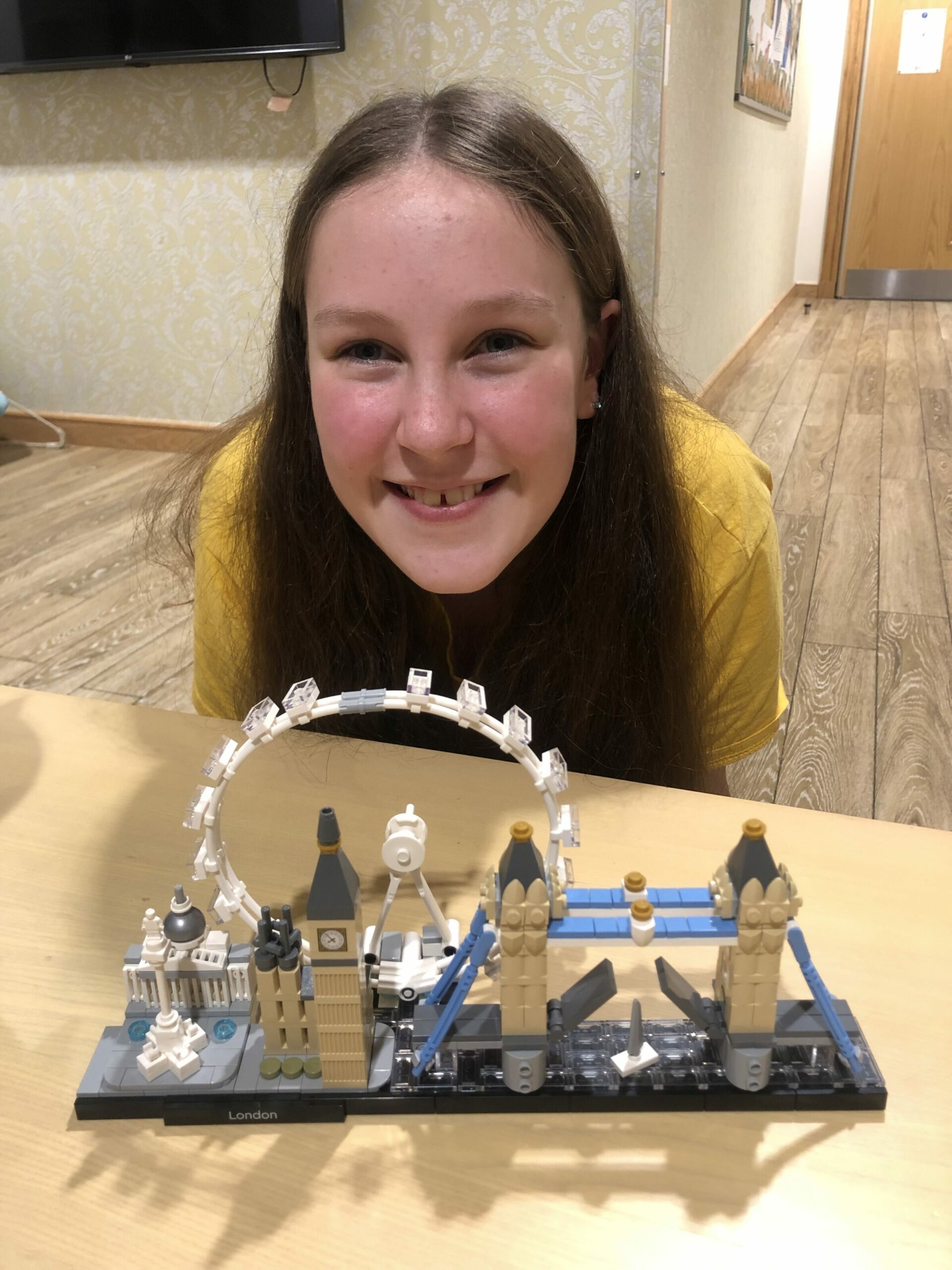 The team at the Evelina London House had a Santa's Grotto for children to visit along with activities, such as biscuit decorating, making it fun and festive for us and other families. They even provided a Christmas lunch for us, which we really enjoyed. We all still felt like we had a Christmas and were able to create some lovely memories together – the presents and gift bags given by the House were an especially heart-warming touch.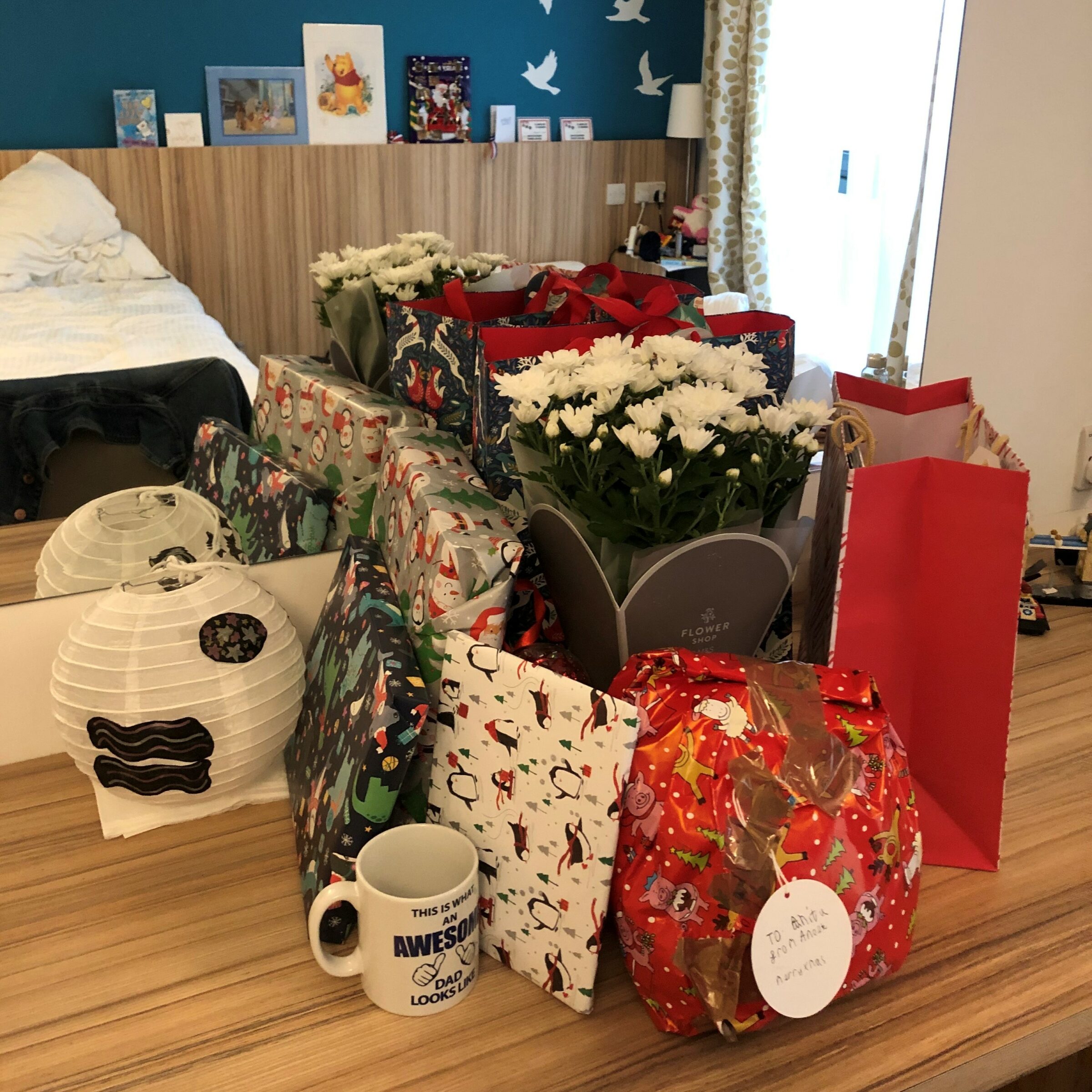 When leaving the Evelina London House, again it felt quite daunting, but it was comforting to know that Ronald McDonald House Edinburgh would be there for us if a bedroom was available, which thankfully there was. It was so good to be back somewhere familiar and be around family again who visited regularly.
Eventually Quinns was able to come over to the Edinburgh House on a medical pass. He really enjoyed visits, being able to see the room we stayed in which helped as he only saw his own bed and the hospital ward. We would use the Day Room, play with toys, and take part in activities. It was like a stepping stone back towards home.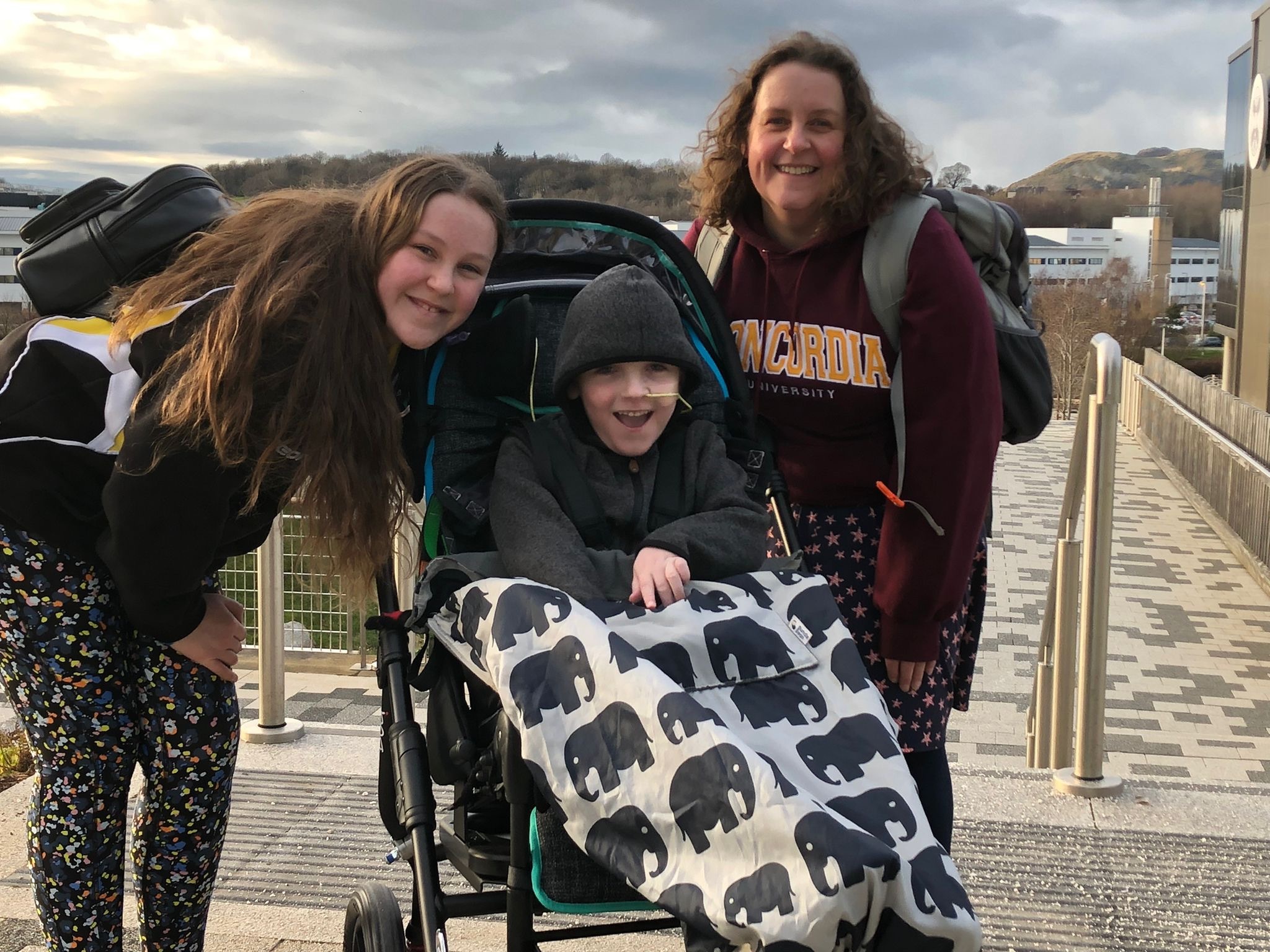 When I tell others about Ronald McDonald House Charities UK and everything we were provided with, I express just how brilliant it was being together as a family. I have absolutely no idea what we would have done if it wasn't for the two brilliant Houses we stayed in. It was just one thing that we didn't have to worry about in an already very difficult situation.
Quinns is now doing well, building back up slowly to get himself back into school full-time. Everyone is so happy to have him back – he's almost like a celebrity where we live! I'm sure we'll be travelling back to London for more treatment in the future, and hopefully we can look forward to staying in the Evelina London House again. We made such special memories in the Houses. The Charity now holds a very special place in our hearts.
Help us provide free home away from home accommodation to support families with children in hospital with a donation.