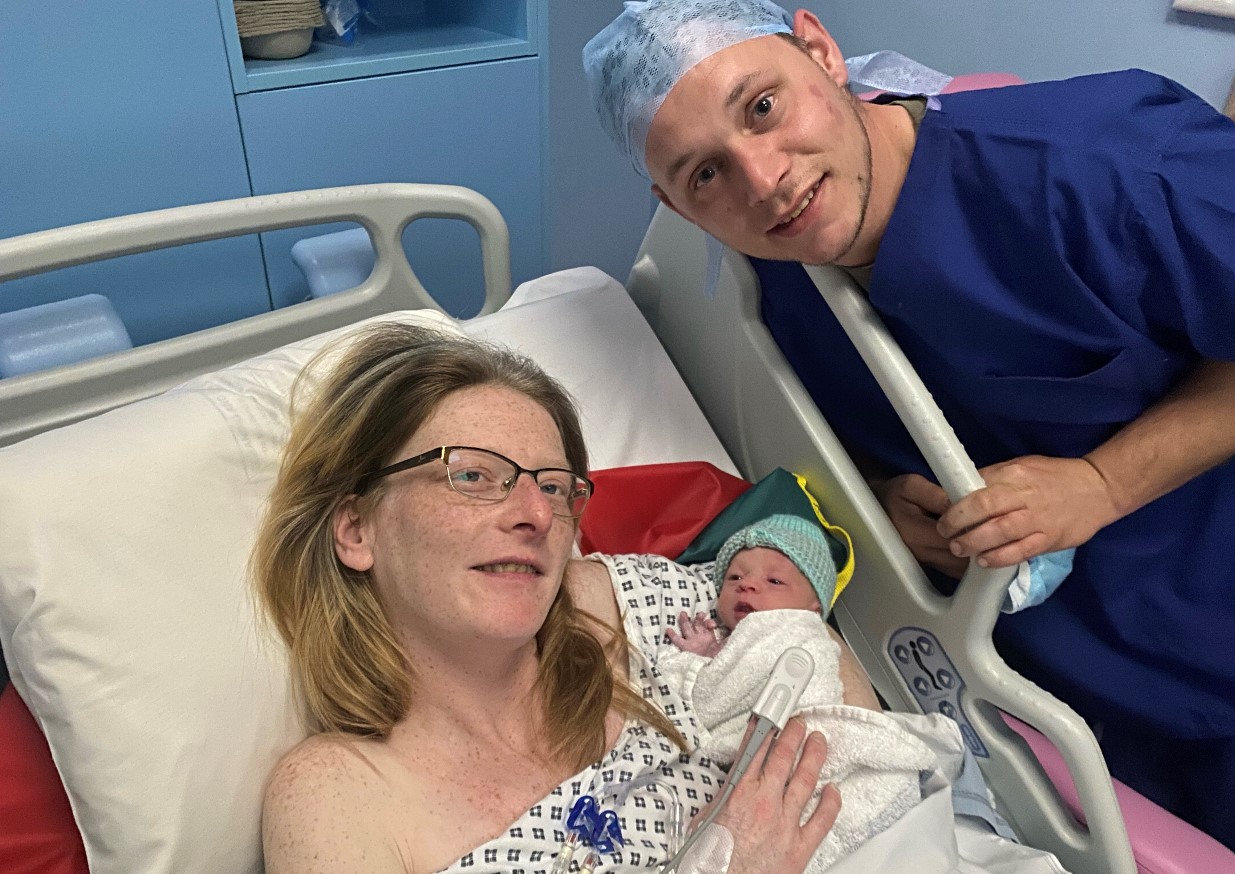 Our "miracle" baby: Ewan's story
Before Ewan was born, parents Jodie and Tom were told that their first child had a heart condition that wouldn't normally affect most people. In Ewan's case, he was one of the rare few that would need future treatment. After birth, Ewan faced many more health issues that would require multiple hospital stays for him and his family.
Thankfully, Ronald McDonald House Bristol was able to provide them with free 'home away from home' accommodation to allow Ewan's parents and family to stay close by. Having overcome many obstacles, Ewan is now one and doing well, but has a long road ahead. Luckily for Jodie and Tom, knowing the Bristol House is there for them in the future to help relieve some of the burden is comforting.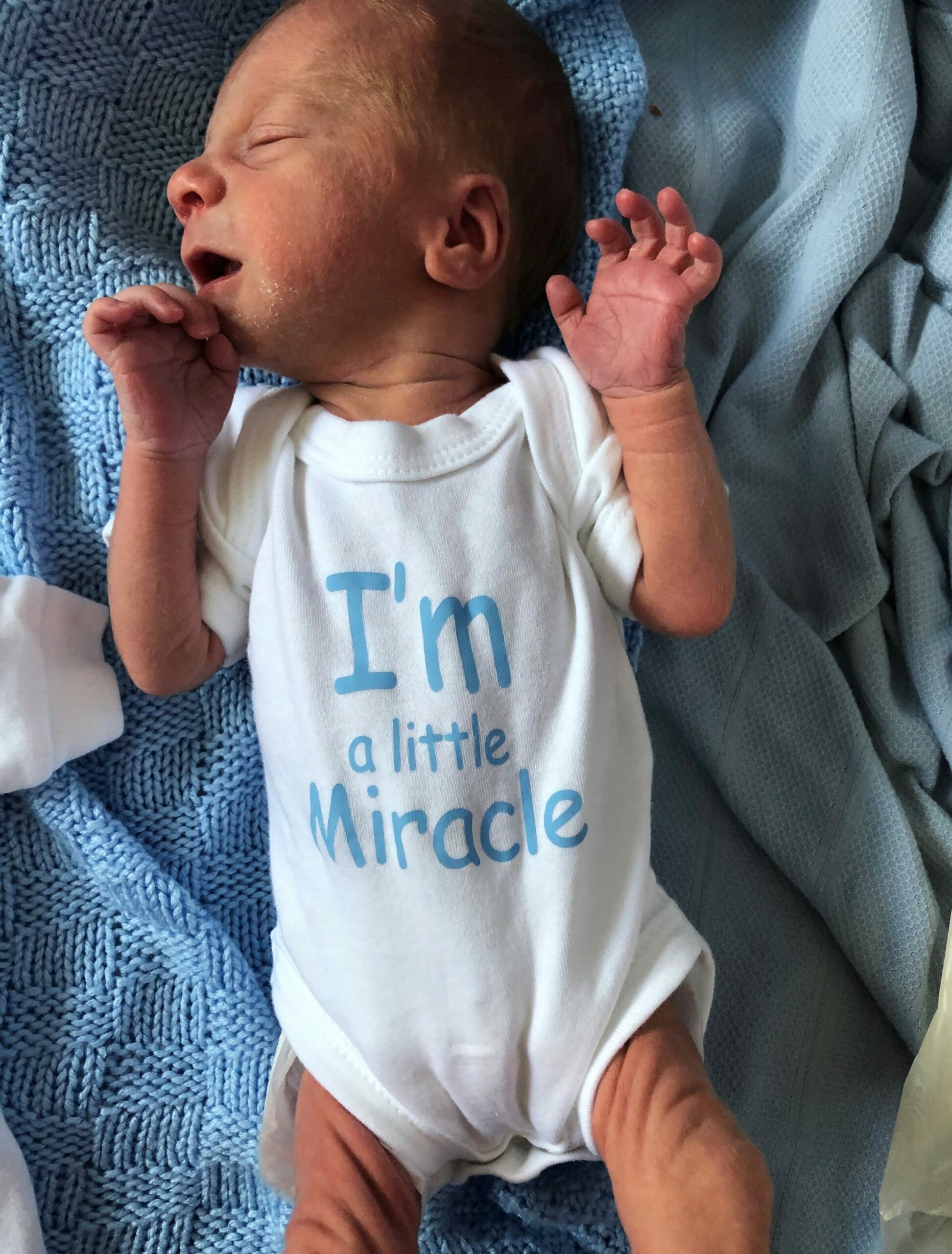 When my husband Tom and I were told we were unable to have children, we accepted it and didn't let ourselves get too stressed or upset. We continued with our lives until one day I fell pregnant with my first child, Ewan, who will always be our "miracle" baby.
Quite early into my pregnancy, I had to have more scans than normal because Ewan was smaller than expected and at my 28-week scan it was noticed that he had a right-side aortic arch – this is when the large vessel that takes oxygenated blood from the left side of the heart, branches off to the right rather than the trachea (windpipe).
We were sent to Bristol Royal Hospital for Children for an extra heart scan and doctors explained that in around 90% of people having a right-sided aortic arch doesn't affect them and they could have it without even knowing. Unfortunately, for Ewan's it was one of the rare cases that would require specialist treatment.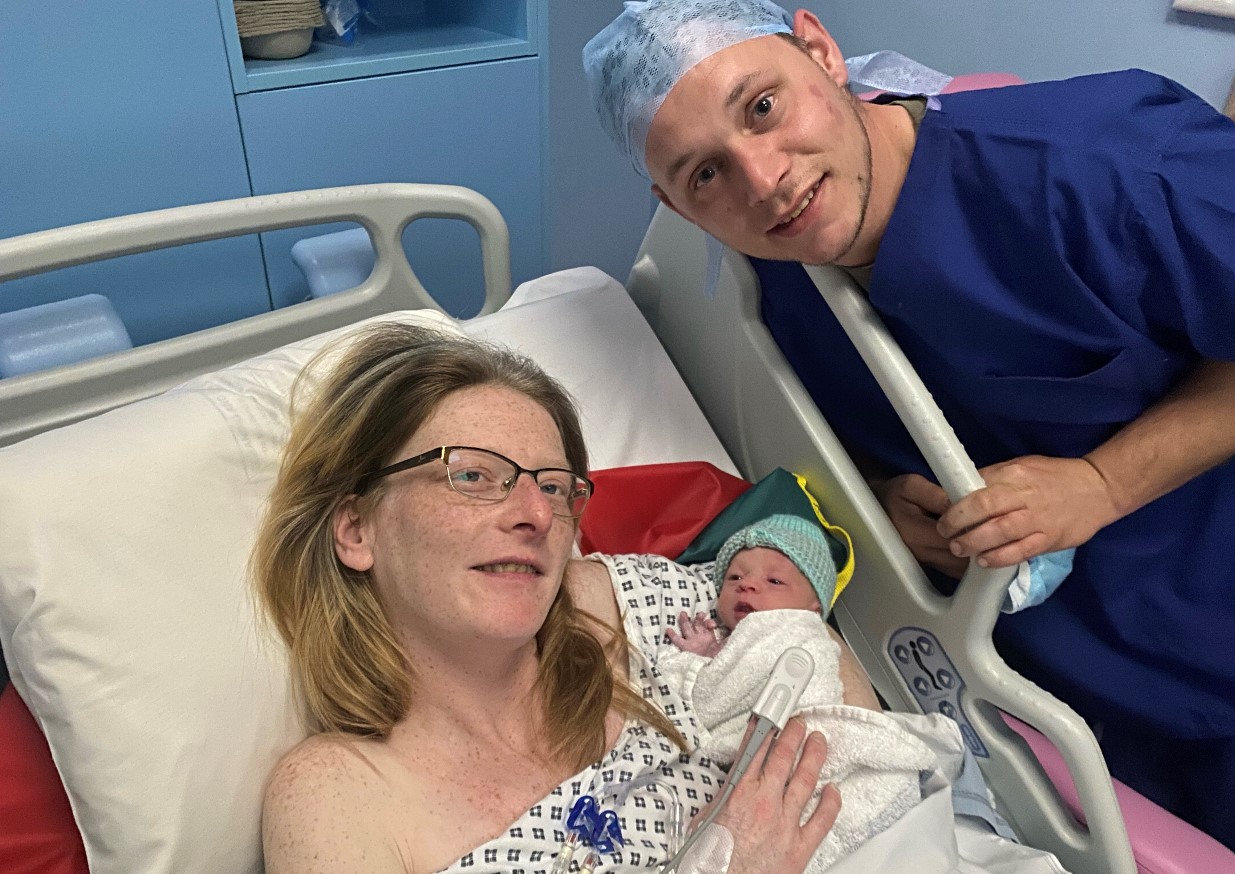 Following doctors' advice, I was induced at 37 weeks because of Ewan's small size. Ewan was born at Musgrove Park Hospital in Taunton, Somerset, on 12 April 2022 and was immediately under neonatal care. After his first day, Ewan became jaundice and had to be placed under UV lights but soon after he improved, and we were able to go home.
At only three weeks old, Ewan was rushed back into hospital with suspected sepsis. He was diagnosed with cellulitis – an infection of the deeper layers of skin and the underlying tissue. This was really frightening for us, we even had to leave the room as he had lumbar puncture. After Ewan recovered from this and we had returned home, he had a 'choking episode' which led to another hospital stay. After a while, we transferred to Bristol again where a scan confirmed that Ewan would need heart surgery.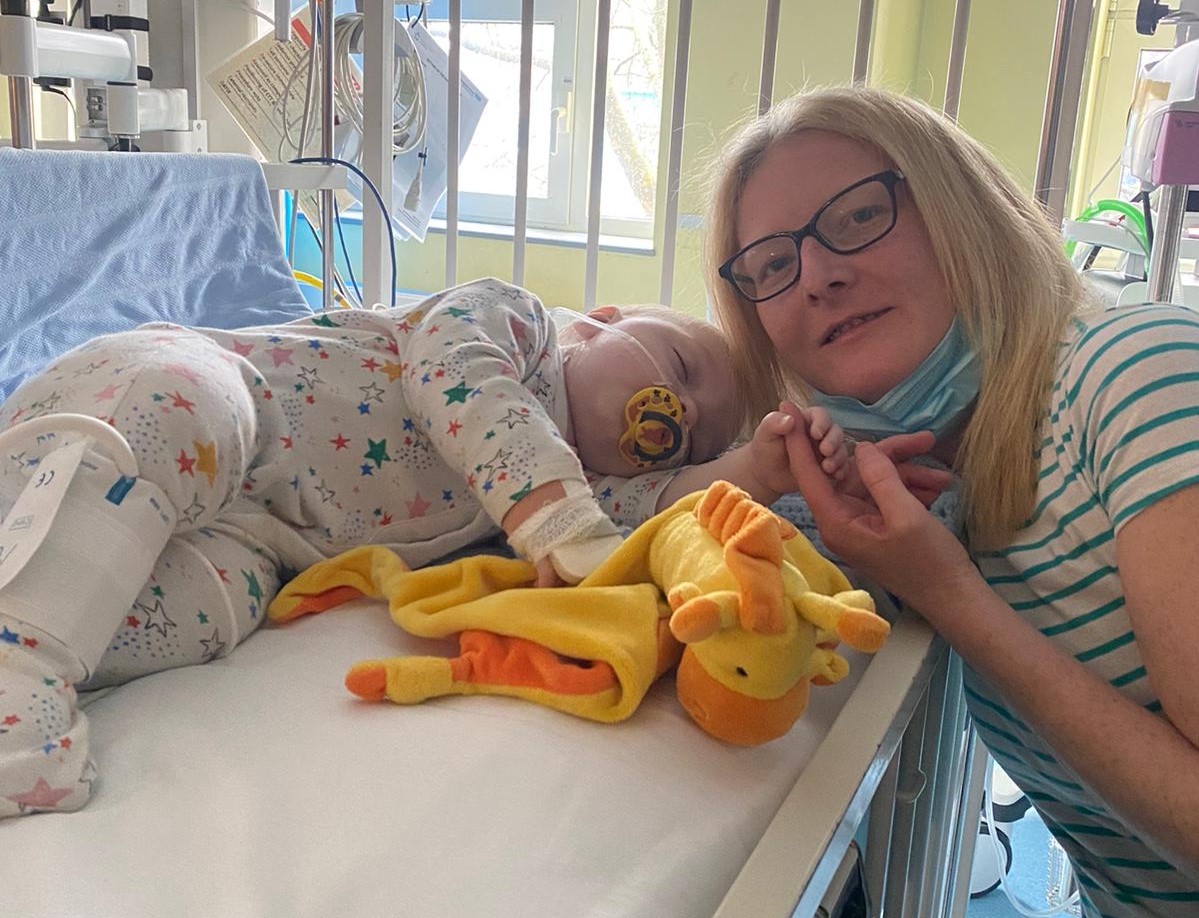 We had no choice but to spend Ewan's first Christmas in hospital, which not only affected me and Tom, but also Ewan's grandparents. They were experiencing their first grandchild but having to do so in the hospital environment. This is where we were so incredibly thankful to Ronald McDonald House Bristol who provided us with accommodation close to Ewan in hospital – if it wasn't for them, it wouldn't have been possible to spend Christmas all together as a family.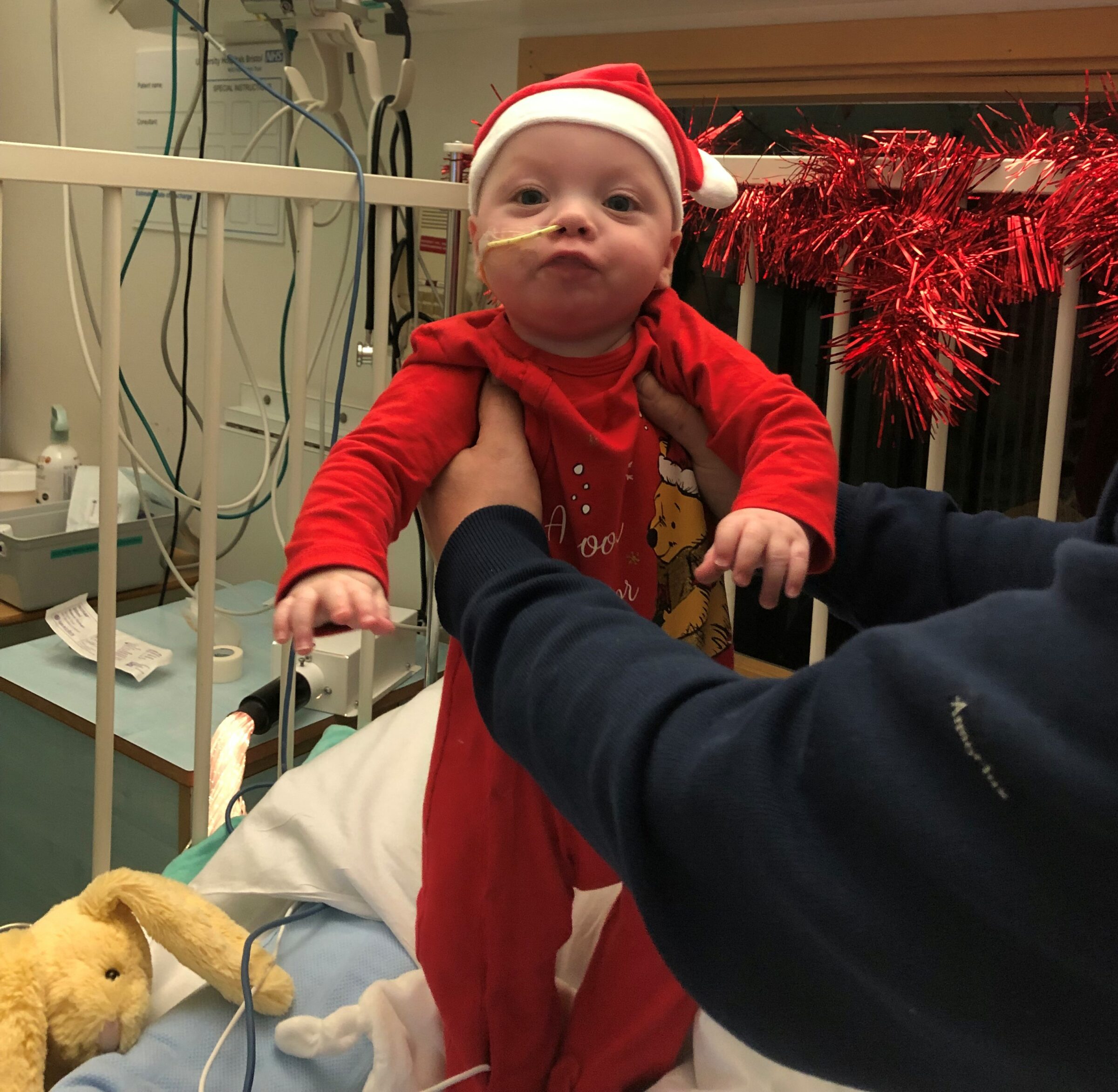 Having the support of Tom and grandparents was amazing as they could come up from our home in Dulverton, Somerset (a four-hour round trip) and have a base whilst visiting. There is no way that we would have been able to afford other accommodation, the fuel costs there and back, car parking and even just food – it all adds up.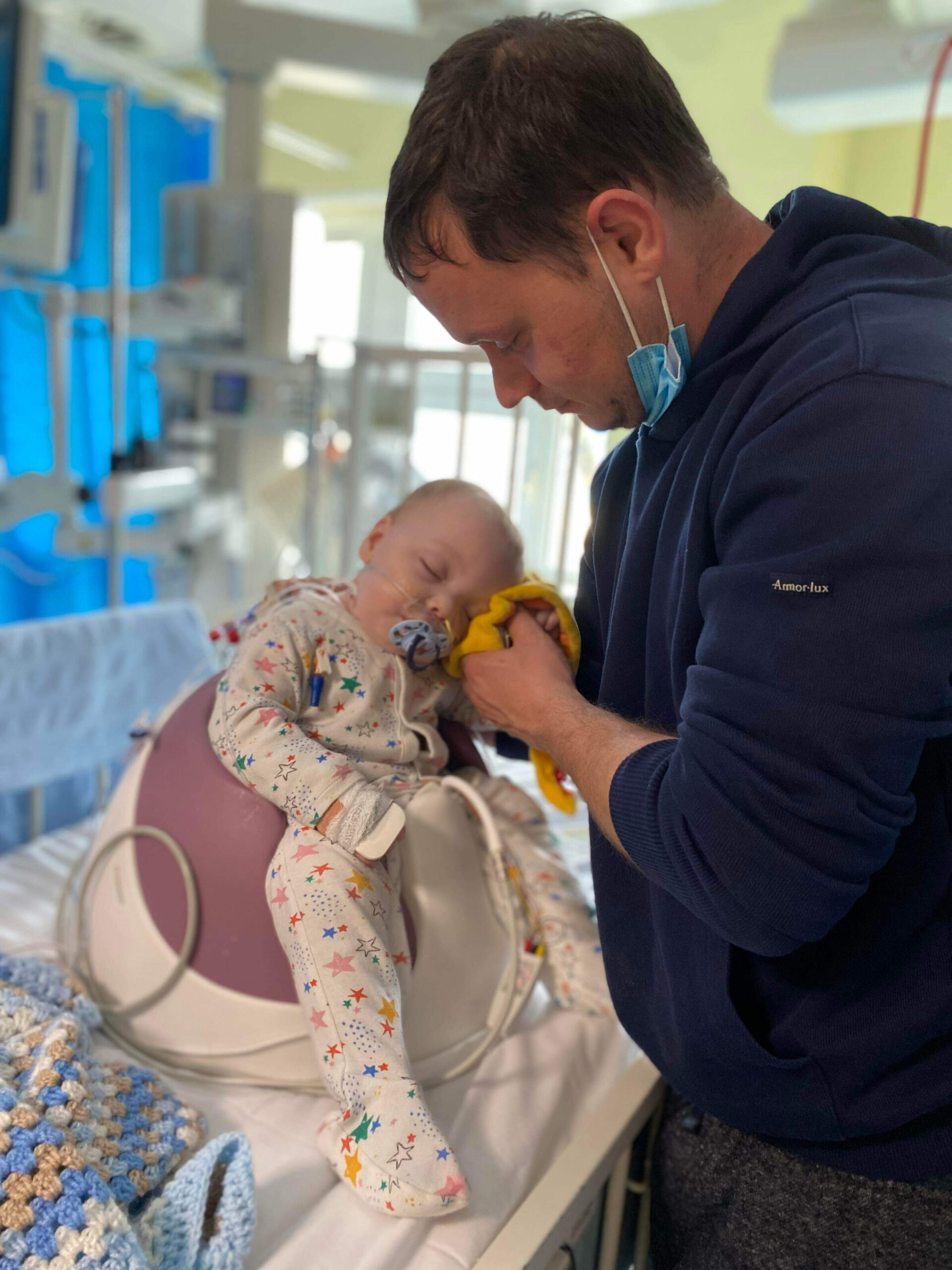 The Bristol House eased the burden for us all, as some points of Ewan's hospital journey were incredibly overwhelming. I remember Christmas Eve in particular being special for me when there were presents outside our bedroom door. I asked the House staff if they needed to be moved and placed under the House tree as it didn't even register that they were meant for us. They said they were our presents, and it was just such an amazing and heart-warming gesture.
You get along with the other families staying in the House and you listen other people's stories. We became familiar with families and House staff and that made me feel at ease. Tom had to continue working and there was a time my parents were ill; I was alone at the House. Staff offered kind gestures to assist me, like even just putting a load of washing on for me, allowing me to have some time to rest.
The staff are incredible and make you feel so welcome from the moment you collect your bedroom keys to the point you check out and return them. The kitchen facilities were great, being able to cook properly was especially comforting for us during stressful times like when Ewan was in surgery. It meant we were able to have a lovely meal in a nice, spacious environment. It just had everything we needed so you don't have to worry about bringing anything from home.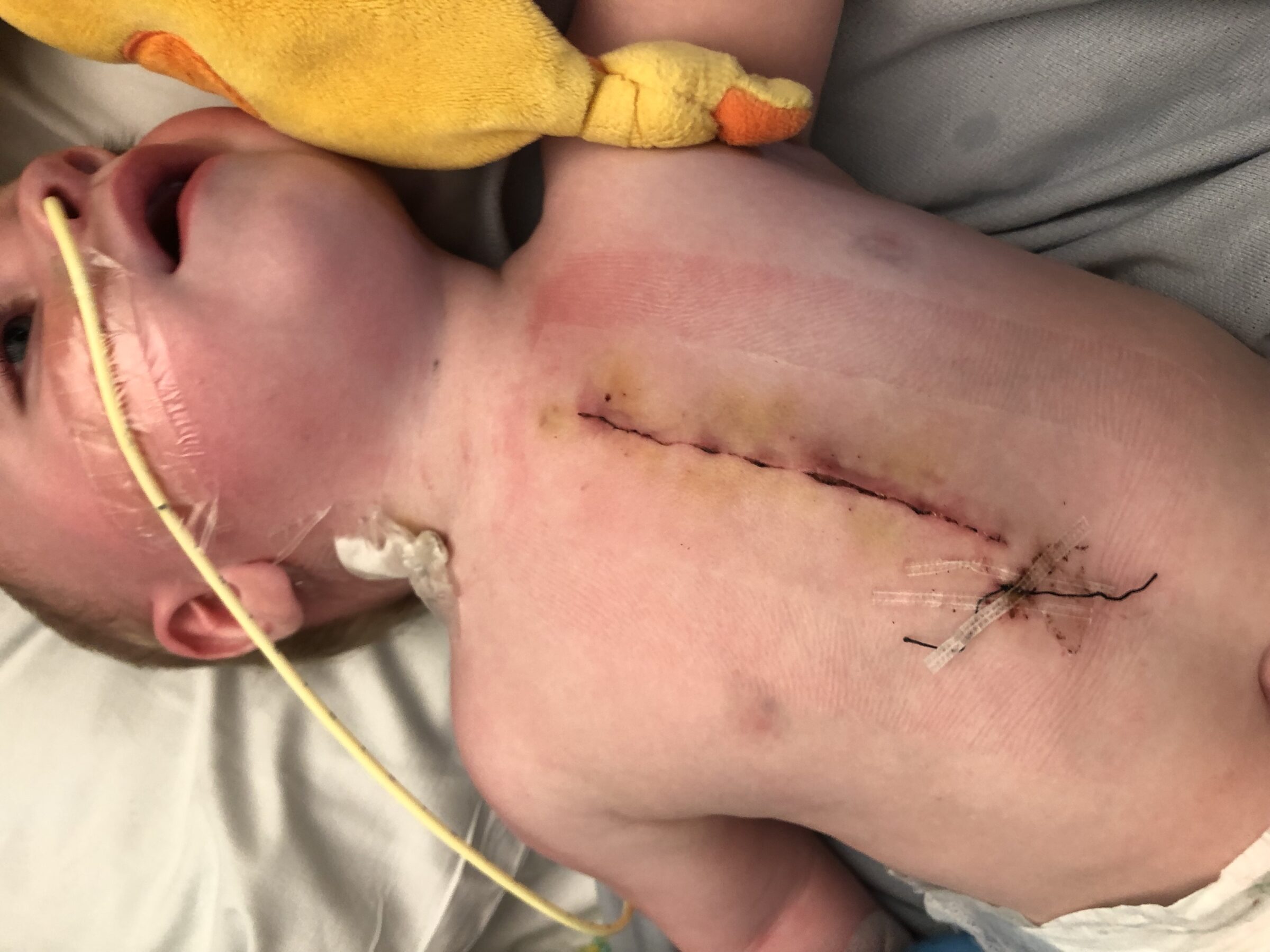 Ewan had his first heart surgery on 3 January 2023, and we thought it had worked. He continued to have 'choking' episodes, scarily to the point at which Tom had to perform CPR. We returned to hospital in Bristol where we were told Ewan needed more heart surgery and his 'choking' episodes were caused by Ewan trying to drink and breathe at the same time with his trachea being only one millimetre wide.
Thankfully we were able to stay at the Ronald McDonald House Bristol again as Ewan went through his next surgery and subsequent recovery. If I didn't have the House, I have no idea what I would have done as there were no beds provided to stay with your child on the paediatric intensive care unit (PICU).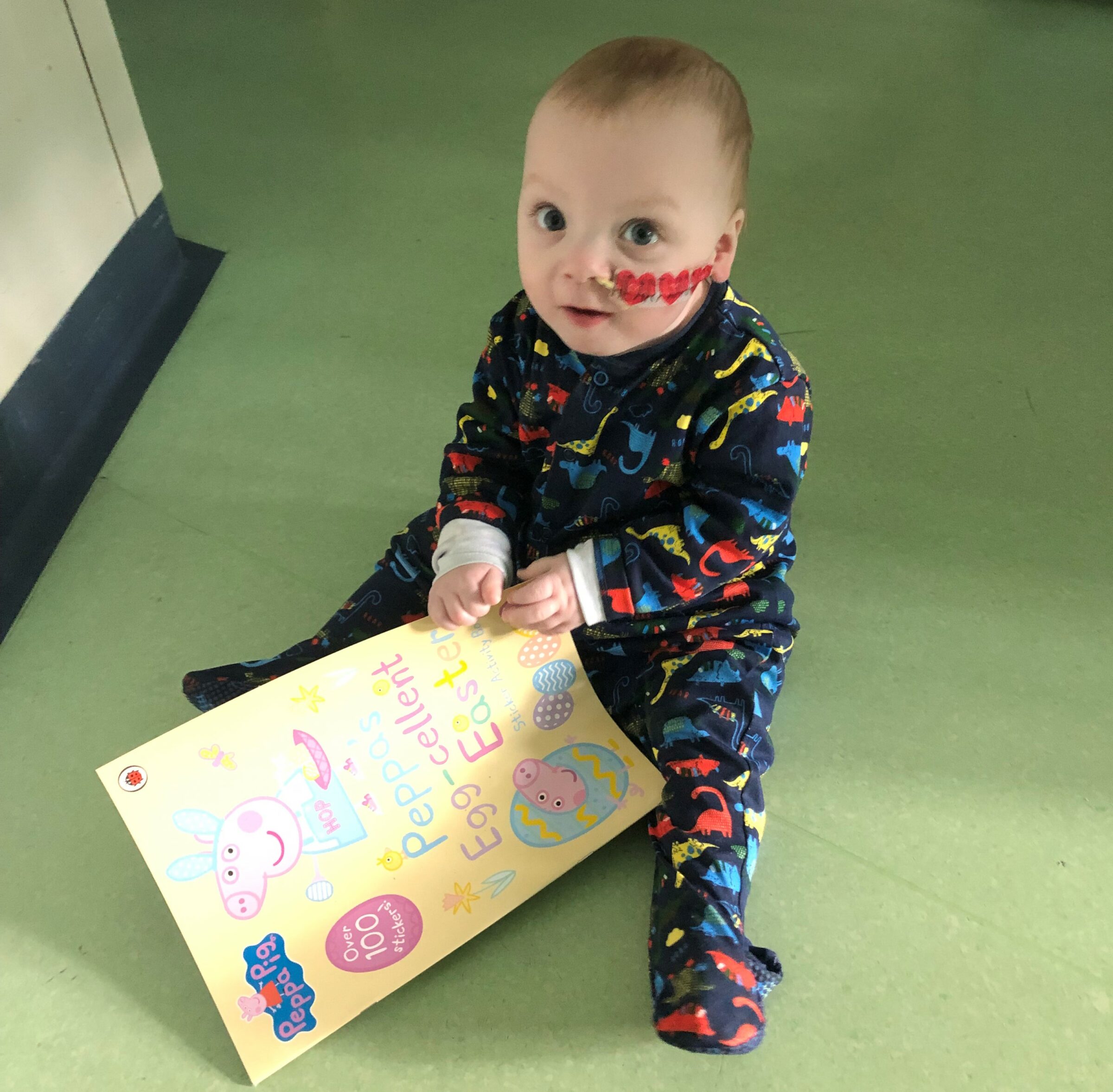 I had no idea about Ronald McDonald House Charities UK before I needed them. I want to spread some awareness of the Charity to make others aware because down the line, they may need it and it would be great for more people to know it's there. We can't fault our experiences with Ronald McDonald House Charities UK in any way. I would urge anyone who can, to donate and support this charity so they continue doing the important work they do for families like ours.
Meanwhile, we're so proud of how far Ewan has come. He still needs to be fed via a nasogastric (NG) tube for his milk. He is at high risk of respiratory issues and has had two hospital stays for bronchiolitis. However, he is doing amazingly well considering what he has been through. We recently enjoyed his first ever family holiday in Wales, where we made special memories together.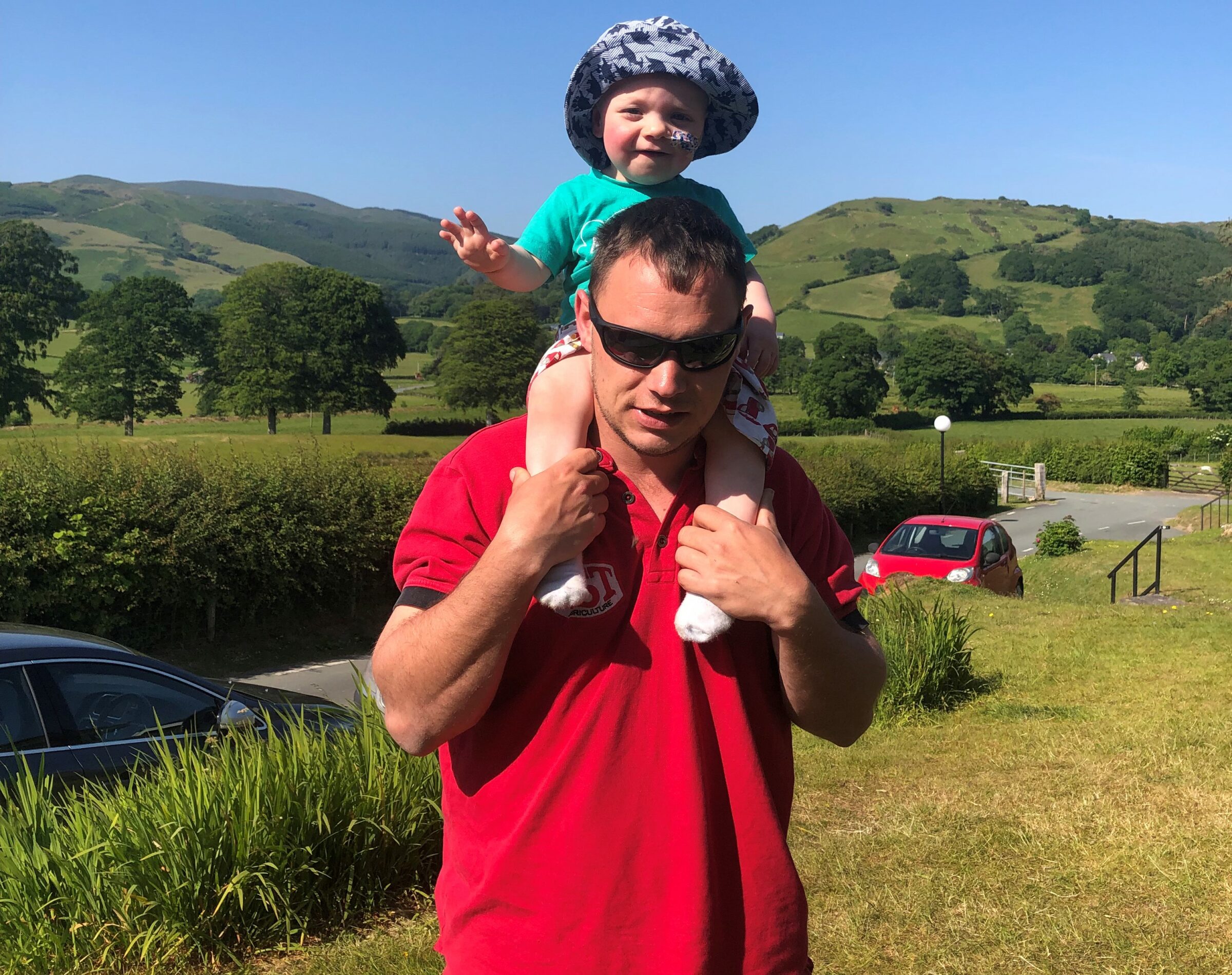 Help us provide free home away from home accommodation to support families with children in hospital with a donation.