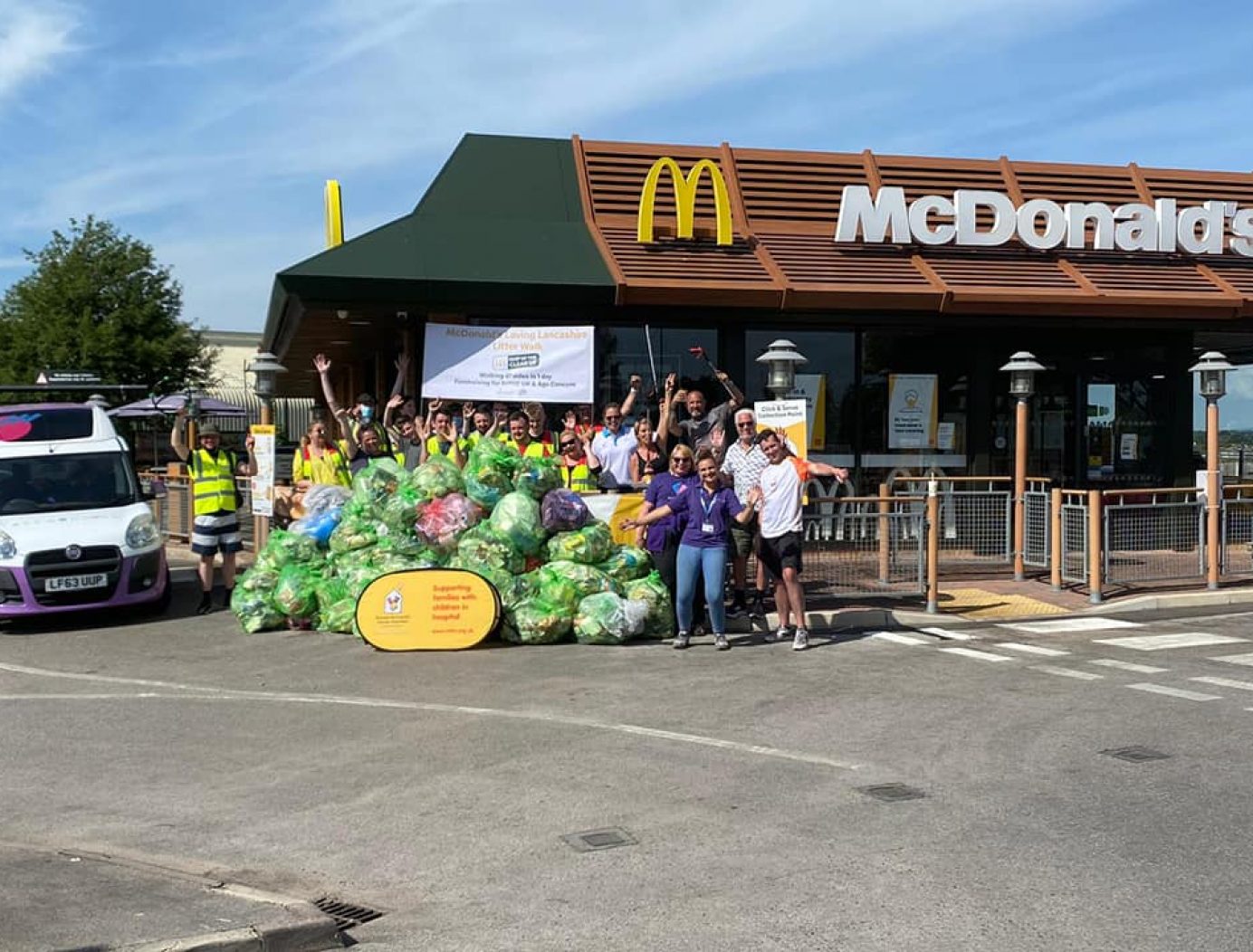 "It's really brought us together"
Taking part in local charity events is important to our team. For the last 16 months, it's been difficult to do because of the pandemic, but this month we finally got the chance to do a sponsored litter walk, connecting 16 restaurants from across our region to raise money for Ronald McDonald House Charities UK and Age Concern Lancashire – two charities close to our community's hearts.
Both Nigel and Lisa, Franchisees at McDonald's UK, sit on the Board of Directors for the Manchester House and we've had many colleagues who have needed to use the House when their child has been in hospital, so we have first-hand accounts of how important the mission of Ronald McDonald House Charities UK is.
Over 100 McDonald's employees took part to litter pick and clean the distance from Chorley to Fleetwood, via Leyland and Preston – a 47-mile trek! It was incredible to be a part of.
Not only did our teams pick up a ton of rubbish, including face masks, wheel trims, cups and cardboard, but we also raised over £15,000. Our aim is by the end of July to have raised £20,000.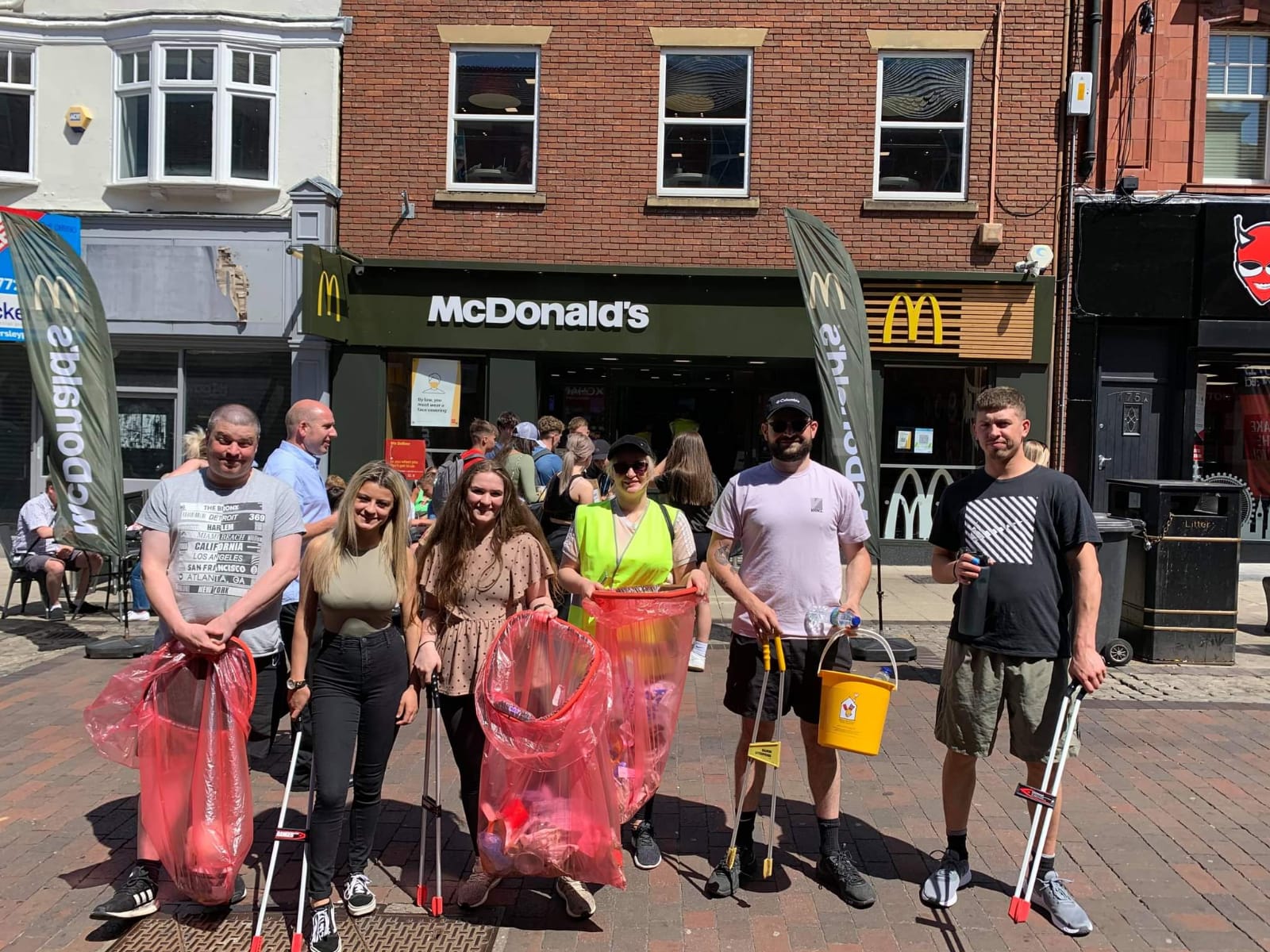 Franchisee Nigel Dunnington said, "I'm so proud of my team for giving their time and efforts to do their bit for our community, we've not only raised a great deal of money for two brilliant causes, but we've also been able to clear so many bags of rubbish from our region."
Business Manager Sammy Ingham Lytham said, "Our team have loved the event from start to finish. It's really brought us together."
It's true that strength is in numbers and our restaurant teams have been fantastic. Not only have we organised a litter pick, but there's been sponsorships, car washes, fancy dress days and many more in-house events.
When it is safe enough to do so, please take some time to visit your local Ronald McDonald House and you'll understand why the Charity needs support. The impact the Houses make on families with seriously ill children in hospital is life-changing!
Help us provide free home away from home accommodation to support families with children in hospital with a donation.