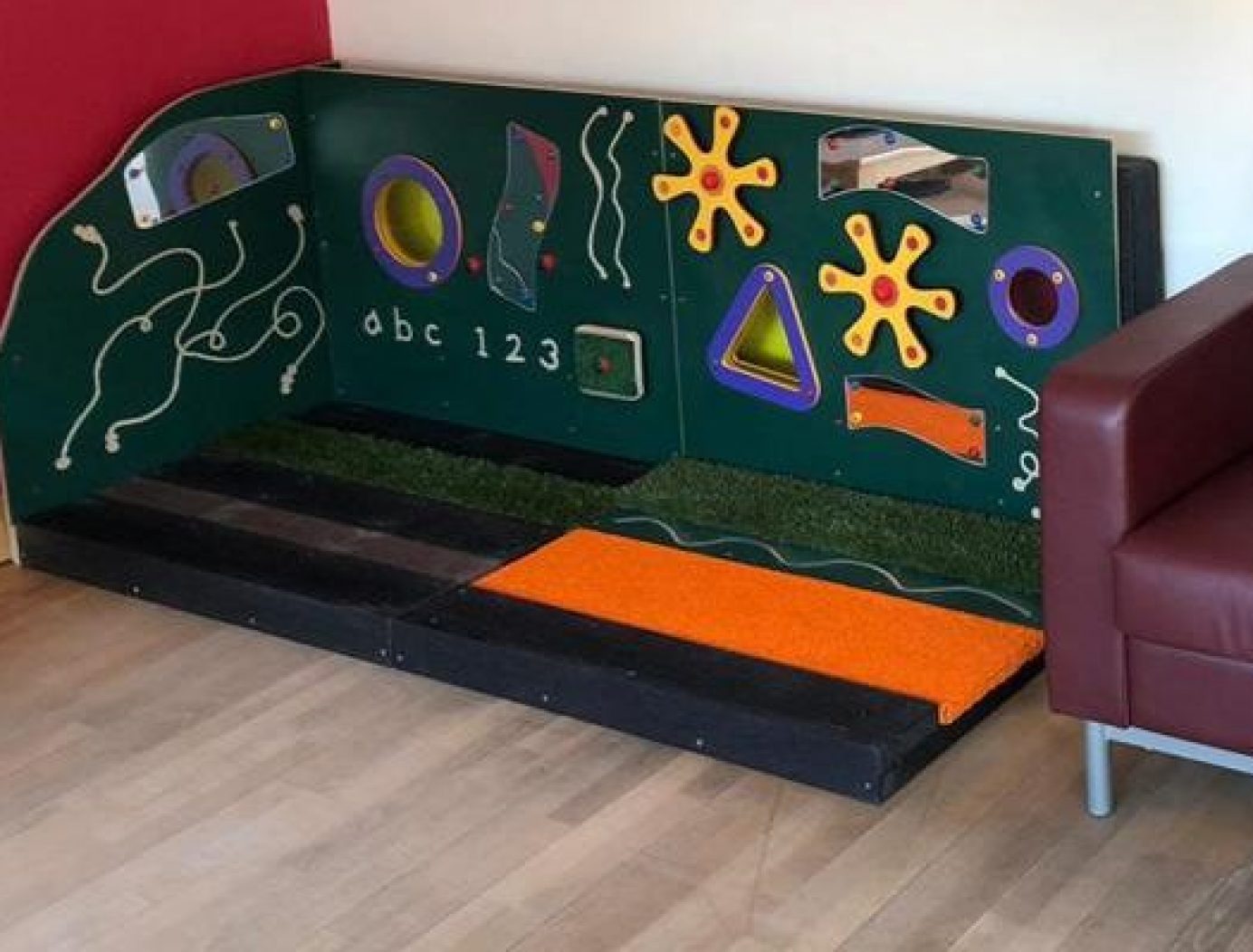 How are we making our Houses inclusive for children with visual impairment?
As part of national inclusion week, we want to highlight what we're doing in our Houses to care for all types of families, from all walks of life because everyone deserves to be made to feel at home.
We opened our Ronald McDonald House Moorfields in 2007 which supports families with children at the Moorfields Eye Hospital NHS Foundation Trust – a leading provider of eye health services in the UK and a world-class centre of excellence for ophthalmic research and education. This means that some of our families bringing children with them might be blind or have a visual impairment or have their children stay with them before surgery.
As a Charity, it's important that all families who stay with us are made to feel welcome, but most of all, at ease. Our Houses give parents the chance to get some much-needed relaxation and rest whilst their child is in hospital, so we adapted our House to be as accessible as possible – a small gesture to take away some stress.
Our 'talking microwave' is not only incredible useful for people with visual impairment, it's also a hit with the kids!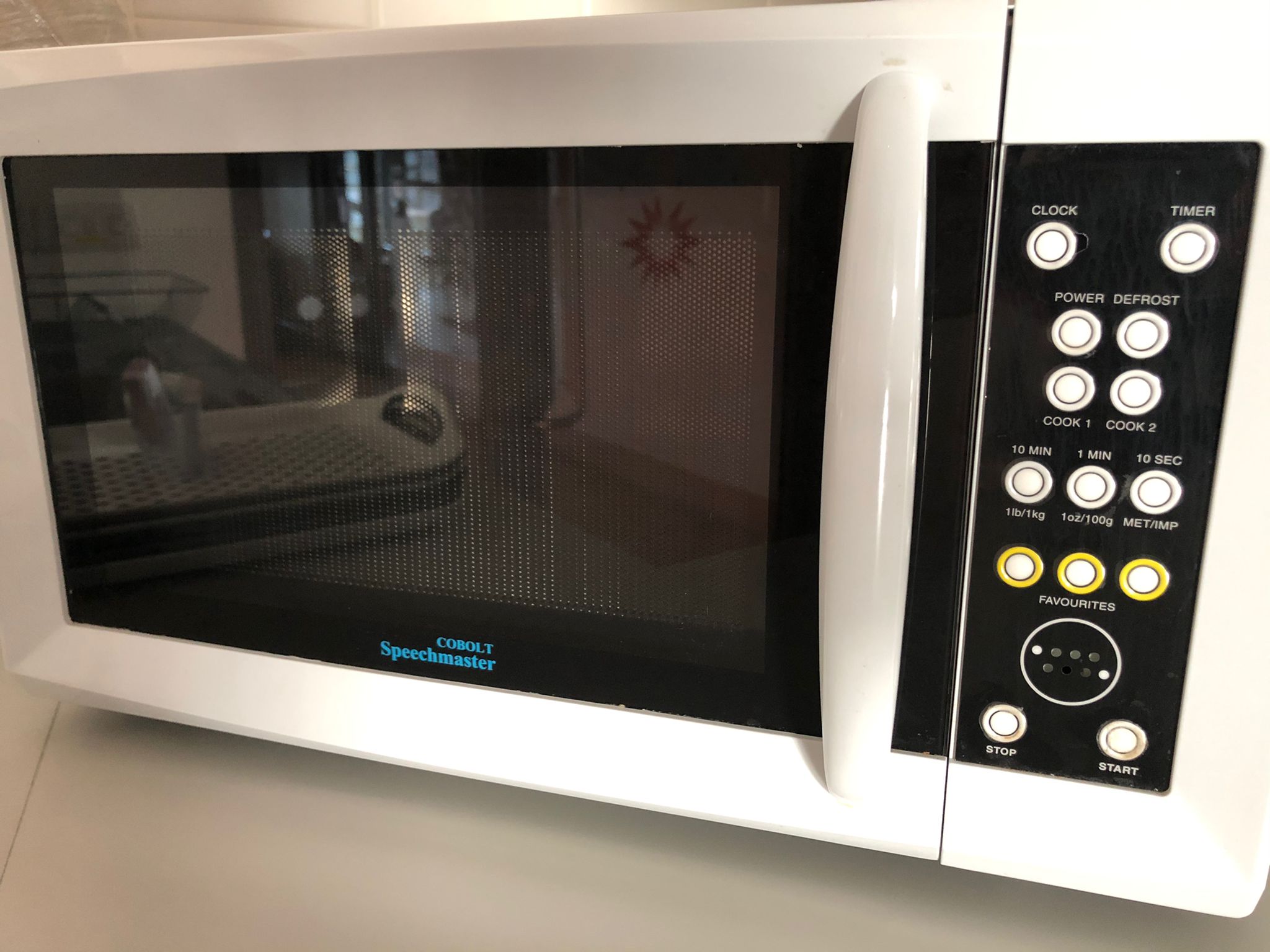 When opening and closing the microwave, it exclaims "Door open!" or "Door closed!" and pressing the buttons on the side let's you know exactly what you've selected.
Our drinks level indicator is perfect to prevent spills. Once it hits the prongs at the top, it will make a beeping noise to alert the user that the glass is full.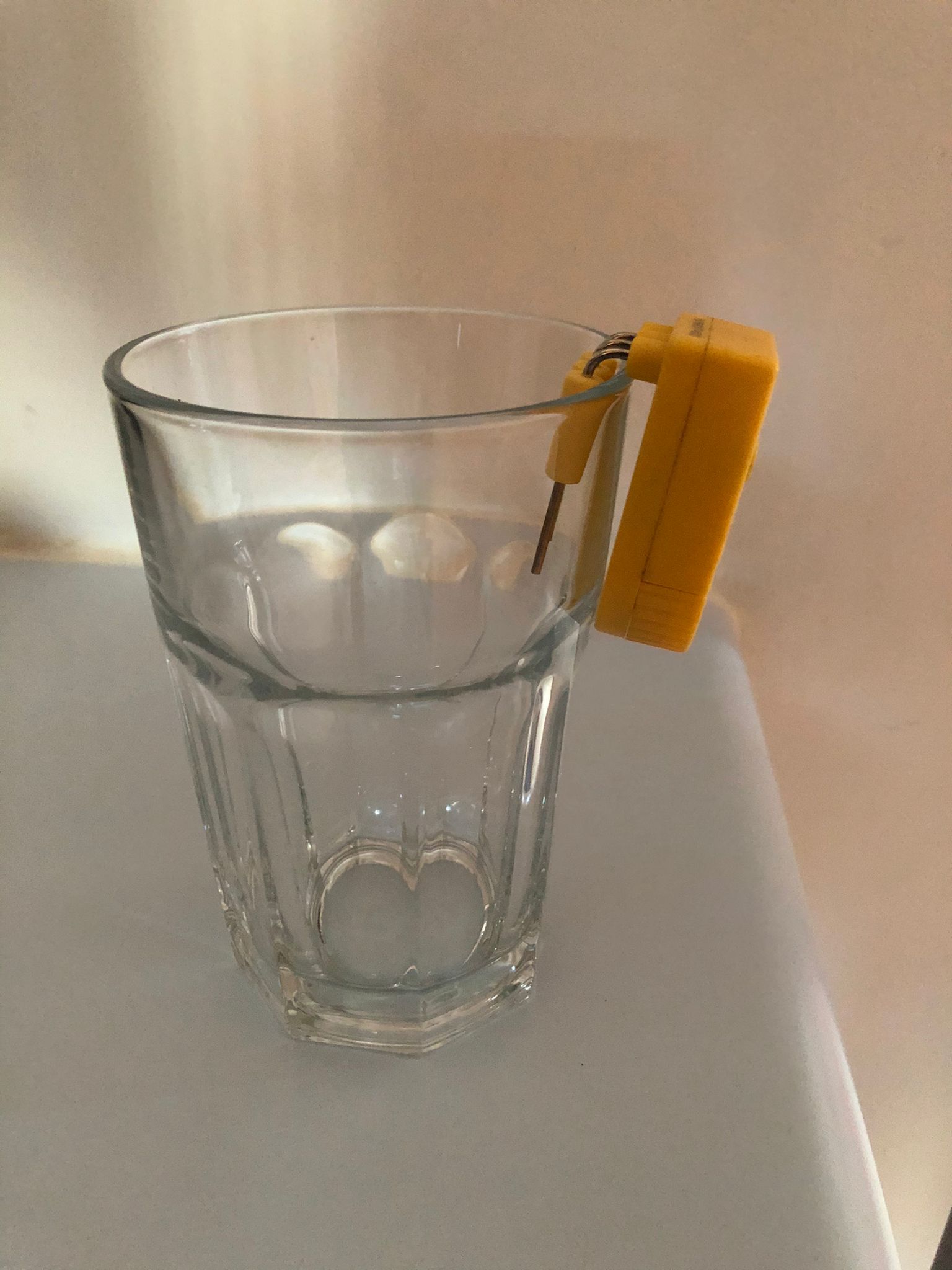 Little extras like this are vital to make blind or visually impaired families feel welcome and understood at our Moorfields House.
McDonald's Happy Meal Playground for children with a visual impairment
Our Charity was delighted to receive an incredible gift from McDonald's in the form of a playground specially designed for children with visual impairments.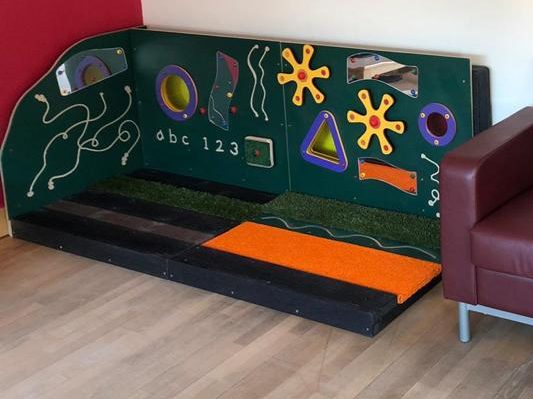 We opened this playground in March 2021. It features lots of different textures and interactive mechanics, but most importantly it's environmentally friendly as it's been made from recycled Happy Meal® toys!
Each segment of the playground features sensory items for children with additional needs, enabling them to experience something unique and different.
It's important that these children are made to feel inclusive in our Houses. We offer a 'home away from home' and what is more homey than toys and playthings that they may have in their own house or school.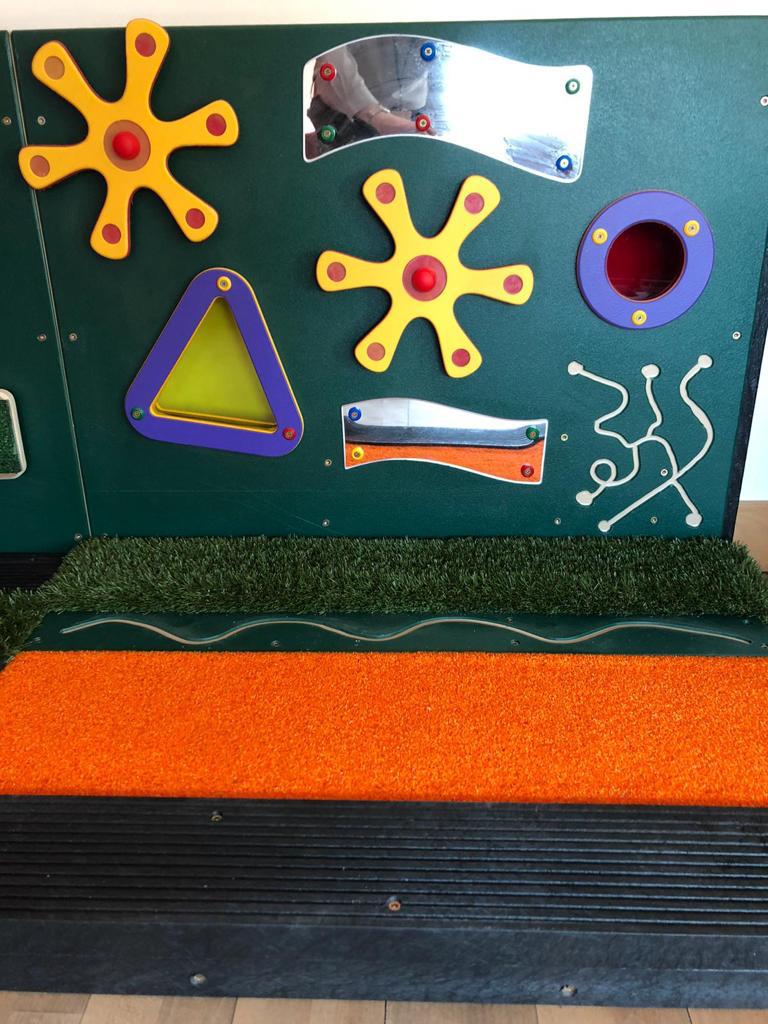 Help us provide free home away from home accommodation to support families with children in hospital with a donation.