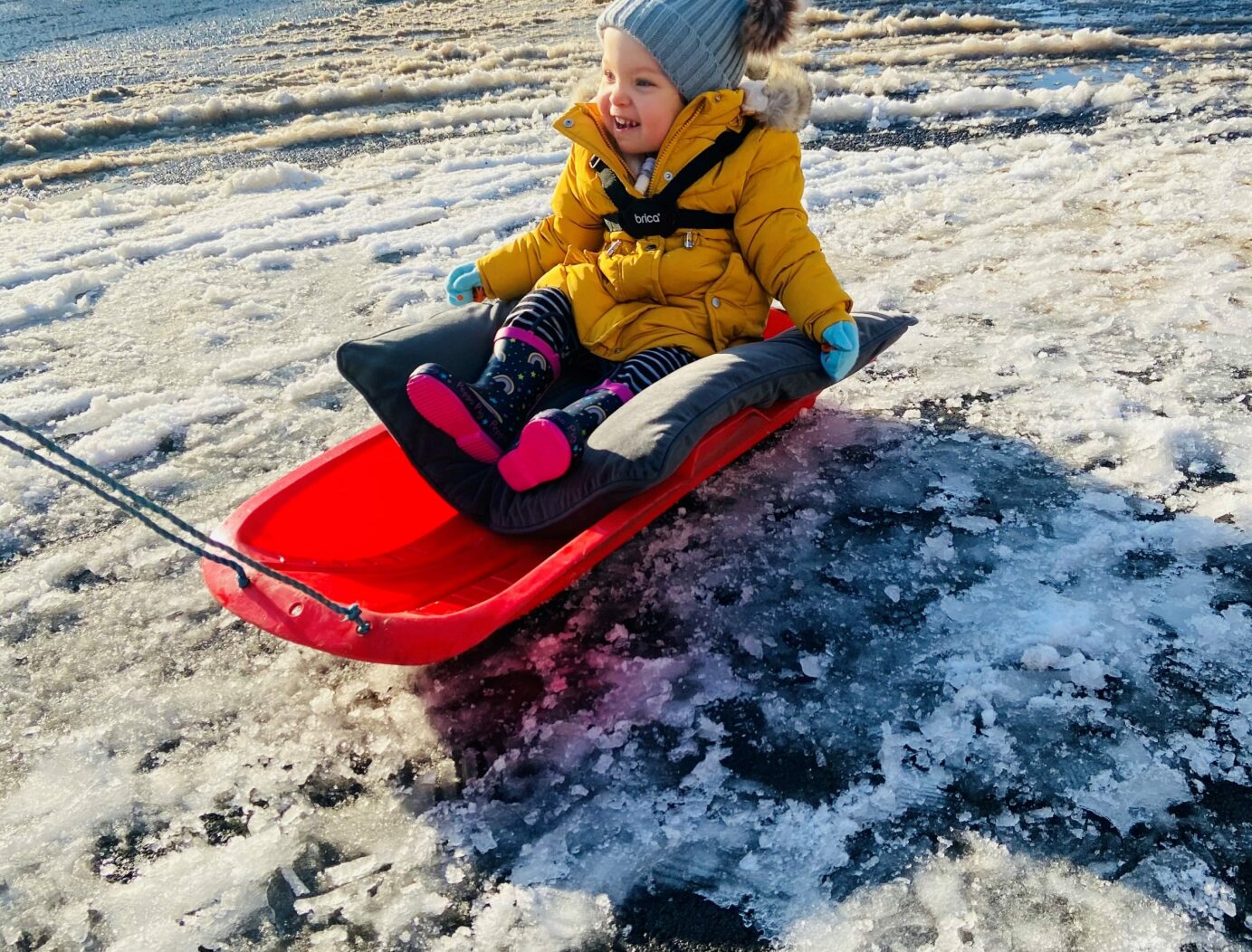 A Long Road to Recovery: Macey's story
Our daughter, Macey, was born at just 26 weeks in November 2018. Unfortunately, our local NICU ward did not accept babies born at under 29 weeks, so Macey had to travel between three separate hospitals for medical treatment.
Macey had severe breath holding spells, which some babies grow out of at around 36 weeks. However, Macey did not.
It was decided that doctors would need to investigate further and we were transferred to the NICU at Saint Mary's Hospital in Manchester. We arrived in February 2019, which would have been around Macey's due date, for what we thought would be a relatively short stay.
In March, Macey went to theatre for investigations of her airway. It was at this point we were told that Macey had a condition called tracheobronchomalacia, a rare condition which occurs when the walls of the airway are weak, and subglottic stenosis, a narrowing of the airway in the part of the voice box below the vocal cords. We were informed that Macey would need a tracheostomy and long-term ventilation.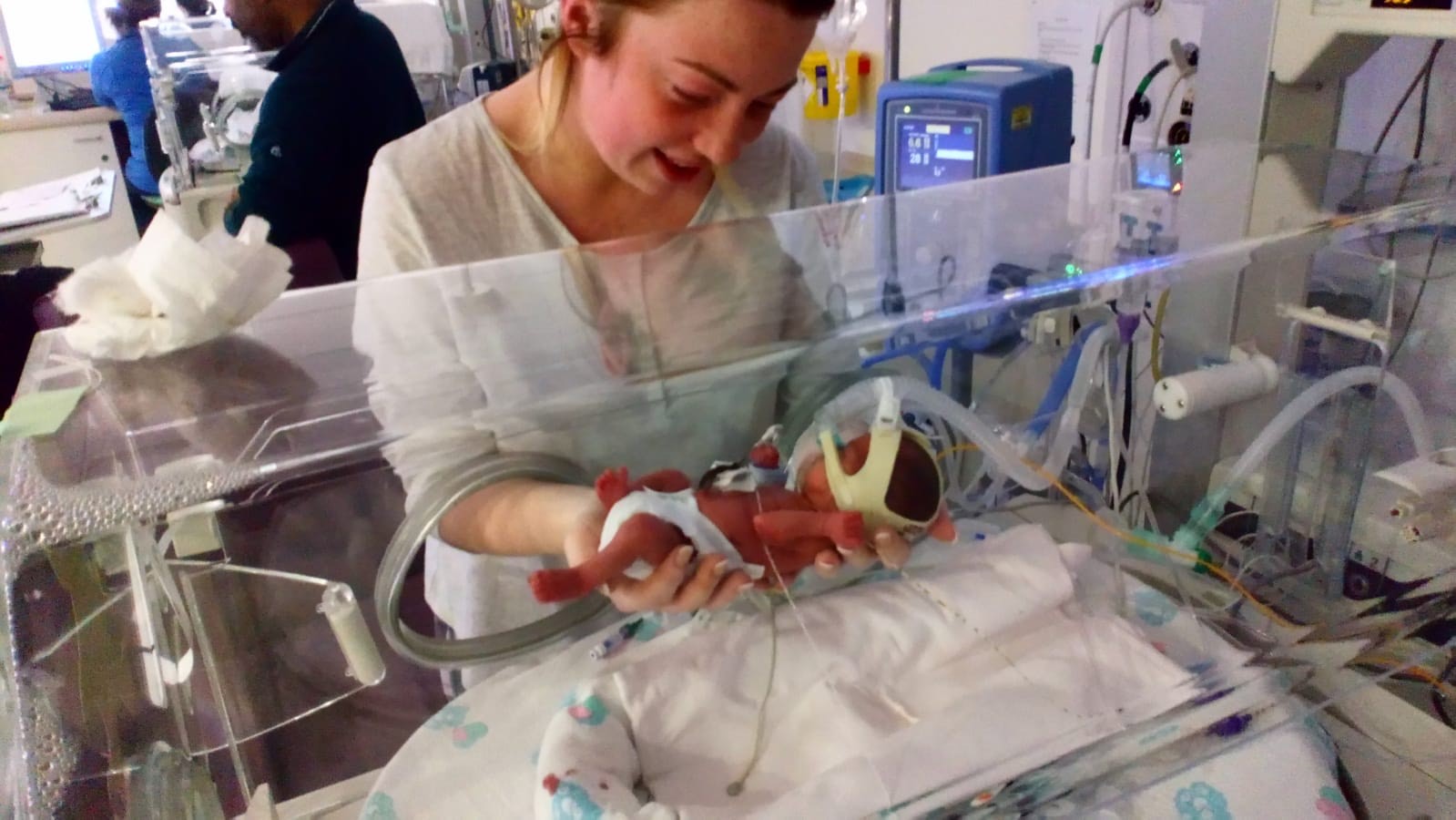 This news absolutely broke us. Neither myself or Charles, Macey's dad, had heard of a tracheostomy before and the thought was terrifying. Macey went on to have her tracheostomy at the end of March and by June she moved from NICU as she was now too big! She underwent a fundoplication (an operation to treat gastro-oesophageal reflux disease) at the beginning of July to help with her feeding and was eventually transferred to the long-term Ventilation Ward of Royal Manchester Children's Hospital to work towards going home.
Macey began to grow and get stronger. Due to Macey's tracheostomy and around the clock ventilation, we had to have carers with her overnight. This was hard for us both as parents, getting used to having a stranger supporting our child.
Finally, in October we were discharged and could go home. Since being home, Macey has grown and become so much stronger. Now, she is only ventilated at bedtime and we're hopeful that she will be vent-free altogether in the next few months.
Throughout the time Macey was in hospital, everything worried us. The thought of not being able to bring her home as her episodes were not calming down and the thought of losing her was constantly on our minds. It was a significant worry that we would not be able to stay close to her in case anything was to happen.
We were relieved to hear about Ronald McDonald House Manchester a few days after we had been given temporary accommodation on the NICU ward. After being referred from one of the staff nurses, it was only a couple of days before we were offered a bedroom at the House.
On our first arrival to the Manchester House, we both felt that we were greeted with such a homely and inviting atmosphere – just like a home away from home. The staff immediately made us feel extremely welcome and it was clear that if we needed anything, they would be available to support us.
During our stay, there were definitely moments that stand out for us. I will always remember that whenever we saw a member of staff, they were smiling and asking how everyone was doing. Special days arrived when we were still staying at the House and on occasions such as Valentine's Day and Father's Day, the staff would organise gifts to be left outside the bedroom door – that was such a nice feeling for us both.
The House had a massively positive impact on us during such a hard time. We live 45 minutes away from Manchester and without the Ronald McDonald House, we could not have been so close to Macey. Being within walking distance from Macey was amazing. If we wanted to go over to see her through the night or if something was to go wrong, we could literally be there within minutes.
Charles had to work, so I was on my own for part of the week. Seeing friendly faces of the staff each day really helped ease the anxiety of being on my own. Both myself and Charles made some lovely friendships during our stay and it is with those friendships and the helpfulness of staff that we managed to get through the tough times, as well as enjoy the good ones. We really believe that staying at the House helped Macey's recovery. We were with her as much as possible, just like any other parent should be with their child.
Once the day arrived for Macey to come home with us, we both felt mixed emotions. Overall we were happy and excited to finally start this next chapter of our lives! However, we also felt sad that we were leaving our hospital family and friends behind, the people who had supported us through the difficult times.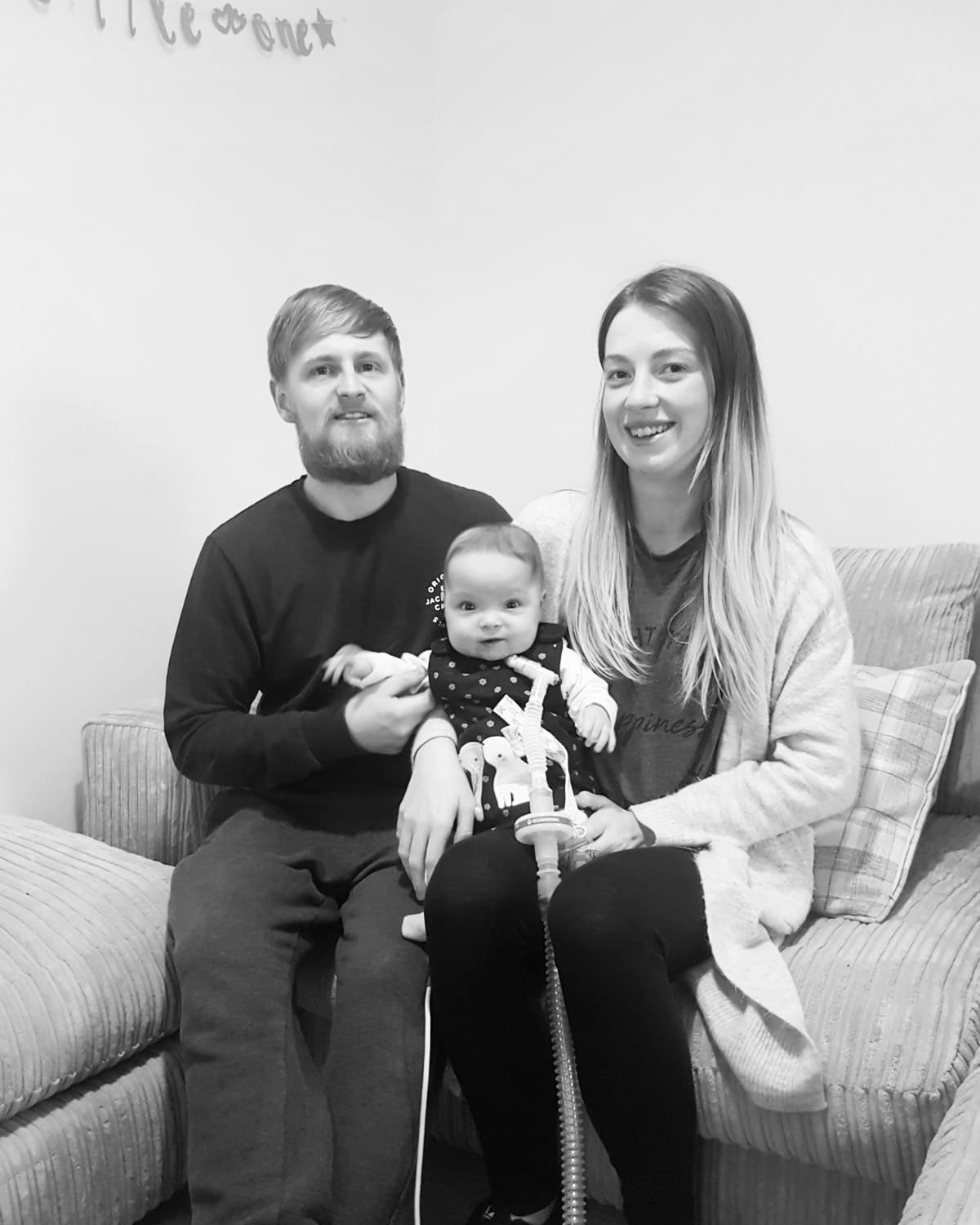 Since leaving the House, we have gone back to visit and given a donation to say thank you. With the help of my step mum, we raised a total of £1,000 for Ronald McDonald House Charities UK through fundraising events at work and at home.
We are so grateful for all the nurses and doctors who helped Macey on her journey – without them she would not be here with us today. We will also be forever grateful for the Ronald McDonald House Manchester and the amazing staff who continuously support families like ours. We hope people continue to fundraise or donate to the Charity so they can continue to support families who need to be with their child in hospital.
Help us provide free home away from home accommodation to support families with children in hospital with a donation.