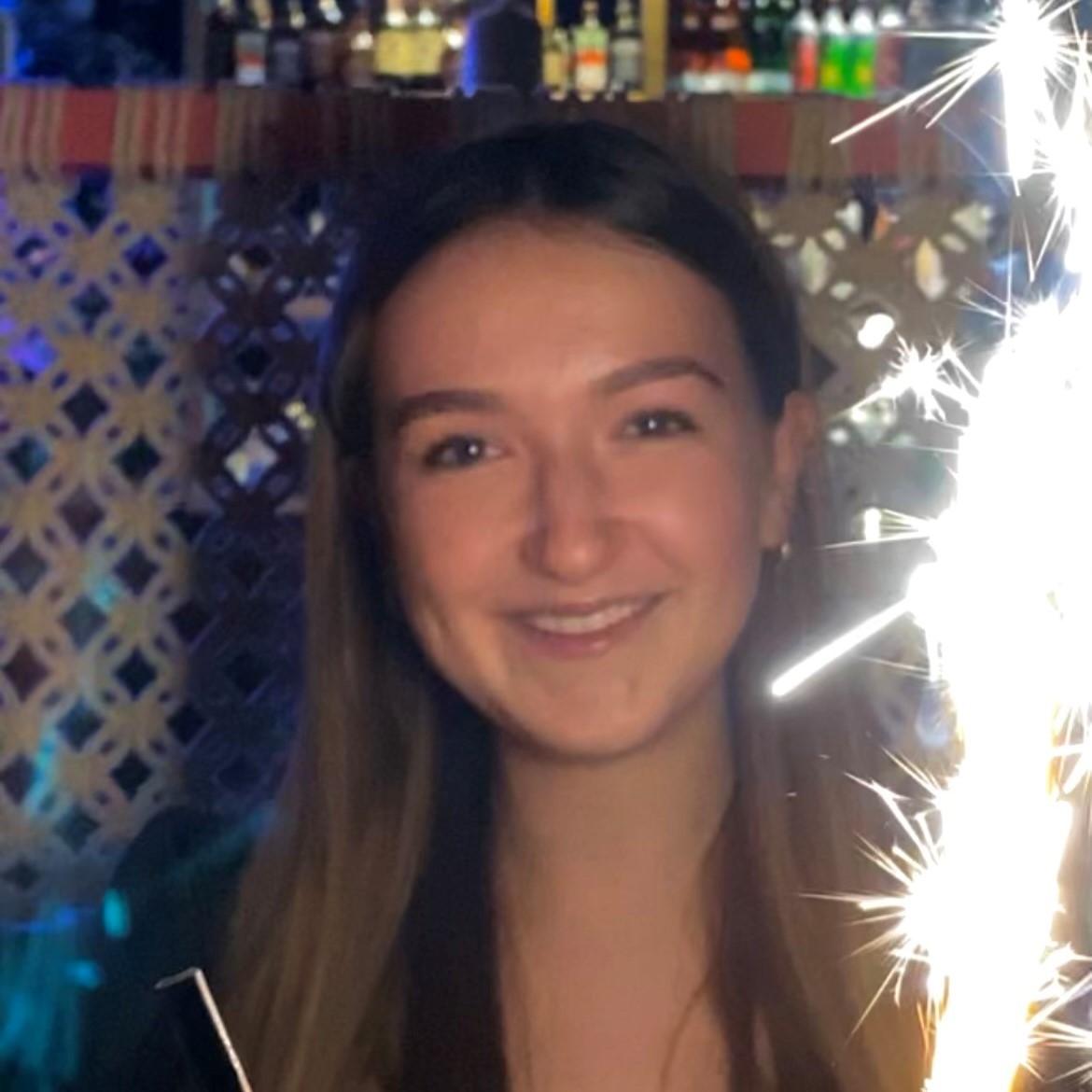 "I'll be forever grateful": Ruby's story
Teenager Ruby, from Milton Keynes, died in the most tragic of circumstances. Aged just 15, she was knocked down by a car and suffered injuries from which she was unable to recover. Still reeling from their devastating loss, Ruby's amazing family and friends have found the strength to fundraise for Ronald McDonald House Charities UK in her memory.
Guest blogger: mum, Saffron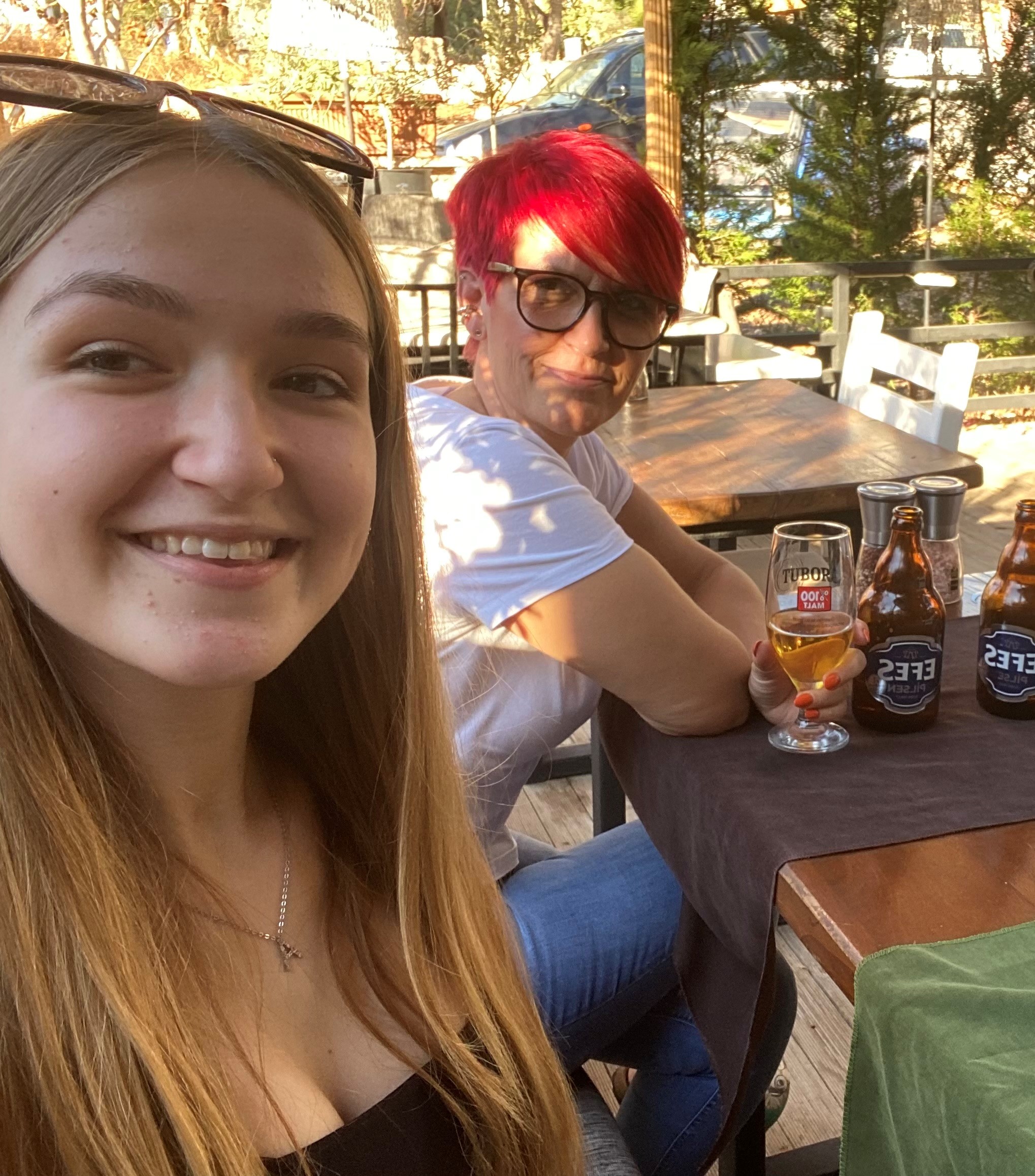 My daughter Ruby was a funny, confident girl, who was never afraid to speak her mind. But underneath her 'sassy' exterior, was a more vulnerable young woman, who had her own struggles. She'd had a really difficult couple of years but I felt as if we were just coming out of that, and things were looking up, when tragedy struck and our family was torn apart.
It was a seemingly normal Saturday afternoon in April 2022 when I dropped Ruby off at a local leisure centre to meet some friends. I believe there were around 14 of them out that day. Ruby said she'd call when she needed a lift home, told me she loved me and said goodbye.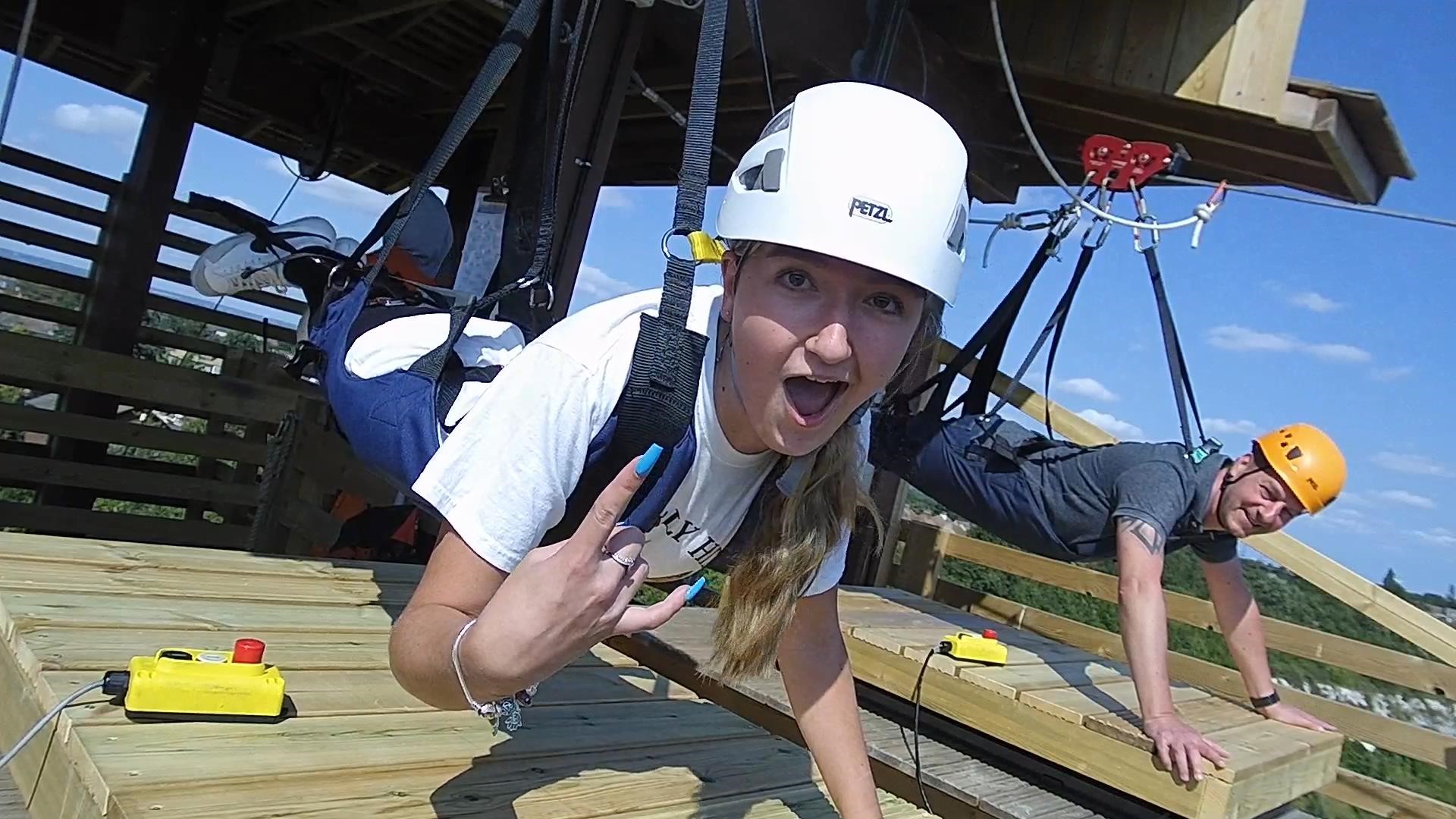 Then, at around 5 o'clock, I received a phone call from one of her friend's mothers, asking me if anyone had phoned to tell me what had happened. I said 'no' and asked what was wrong. She told me there'd been an awful accident and that Ruby had been hit by a car and was quite badly hurt. As she said that, an air ambulance flew over our house and in that moment, I just knew just how serious this was. I passed out with shock.
The police spoke to us on the phone and confirmed that Ruby was being taken by air ambulance to the John Radcliffe (JR) Hospital in Oxford. They came to get my husband Stuart and me, as we were both in a state of shock, and we were blue-lighted straight there. I took nothing with me apart from my phone and Ruby's teddy, which she'd had since she was a baby.
When we arrived at the JR, we had to wait in a room for what felt like an eternity. Eventually we were told Ruby was very poorly and would be taken to the intensive care unit (ICU). We headed to ICU, waiting for her to arrive.
When we first saw her, I just knew that she had 'gone'. Stuart was getting cross with me because I sounded negative, and he didn't want me to talk that way. But as her mum, I just knew she wasn't there.
That night we slept in chairs in a family room at the hospital. The next morning, somebody came to tell us about the Ronald McDonald House Oxford, next to the hospital. They said they had a room available for us. We had no idea what they were talking about but one of the nurses took us over and we soon realised what an amazing place this was.
A lady from the House checked us in, gave us our key and showed us the facilities, which included a communal kitchen and laundry room. She said whatever we needed, they would try their hardest to get it for us. I honestly don't know what we would've done without it. We live an hour away from the hospital. Even if we'd managed to find a hotel, we didn't want to be any further away from Ruby. The House enabled us to stay close to her, 24 hours a day. There were occasions during the night when we received a phone call from the ward, and we'd dash over from the House to be at her bedside.
Late one night, they did a scan of Ruby's brain which revealed that the swelling was just too much. They doctor told us that there was nothing more they could do.
We'd already had a conversation with a specialist nurse about organ donation. We consented to all her organs being taken to help improve or even save the lives of others. The following day, she was taken to theatre so that process could begin. Saying our goodbyes was the hardest thing we'd ever had to do.
Even then, the people at the House made it clear that we weren't under any pressure to leave straight away. They were so compassionate and understanding. When we knew that Ruby wasn't going to make it, two members of staff sat down with us and listened. It was clear that they were really moved by what was happening to us. It wasn't just a job to them; they really cared.
Even at that awful time, I expressed to the House staff my desire to do something to give back to the Charity, once the time was right. That time came on 13 May 2023, just after a year after she'd passed away. In memory of our beautiful Ruby, 70 of us, family members and Ruby's close friends and their loved ones, took part in an Inflatable 5K challenge in Towcester, Northamptonshire. 'Team Ruby-Doo', as we called ourselves, rallied together for the event, which raised an incredible £22,000 for Ronald McDonald House Charities UK.
It was really important for me to do something that Ruby's friends could be involved in as well. Ruby cared dearly about her friends. That day, there were 14 of them out and three of them were hit by the car. What they experienced and witnessed, will stay with them for the rest of their lives.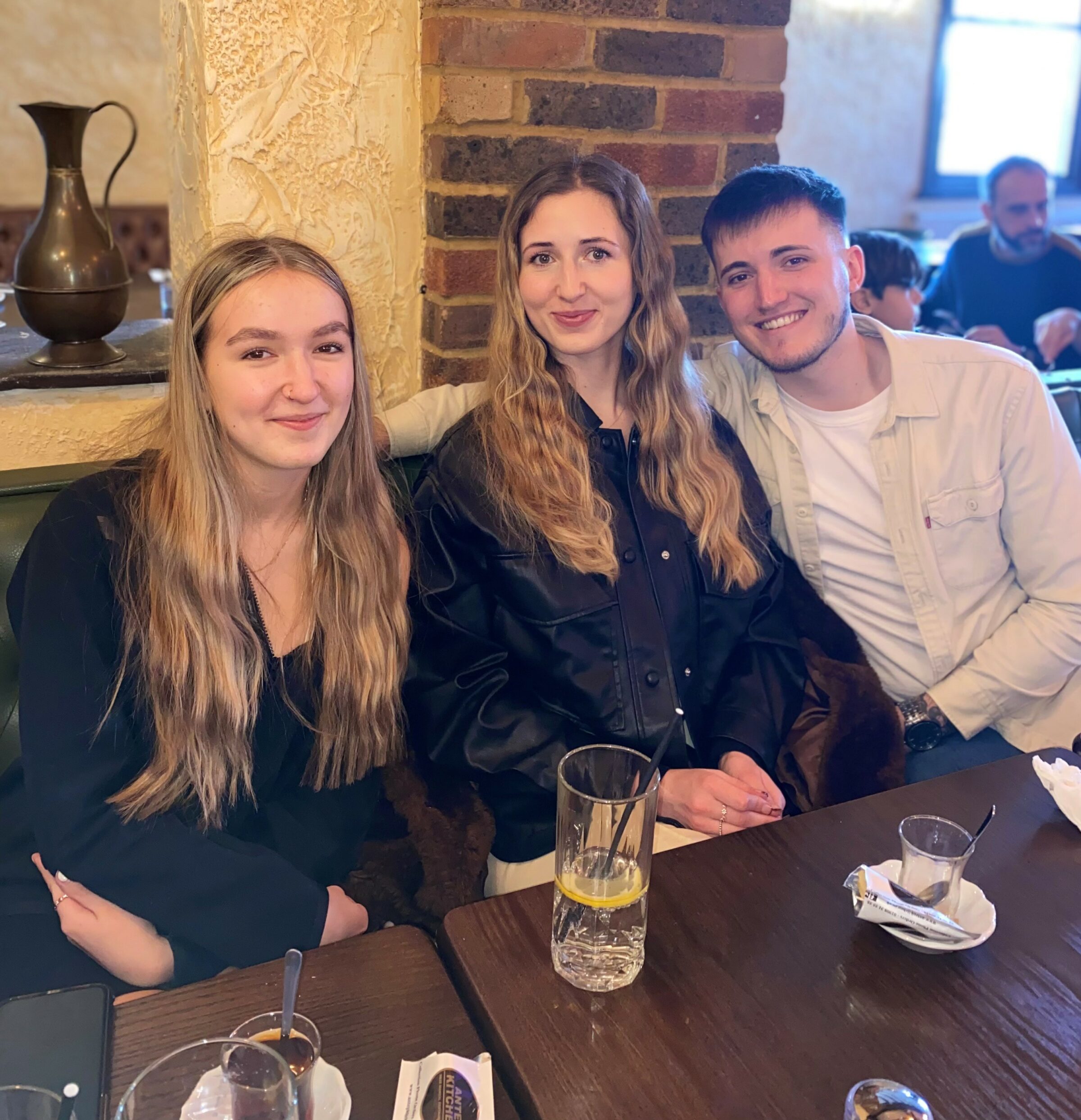 Our youngest participant was five and our oldest were my parents, aged 74. It was really good fun. We had charity t-shirts and I had sweatbands made with Ruby's name on, which was really special. It was a sad but lovely day, as we came together to remember Ruby. I will continue fundraising for Ronald McDonald House Charities UK while I still have breath in my body, because I will be forever grateful.
As well as the fundraising, it's imperative for me that I raise awareness of Ronald McDonald House Charities UK. The Oxford House allowed us to stay close to Ruby during her stay from three nights. Without this invaluable facility, we wouldn't have been able to spend as much time with her during her final days. I really can't express how grateful we were to have access to the House whilst trying to process the tragic situation. I am on a mission to continue giving back to try to turn our terrible loss into something positive.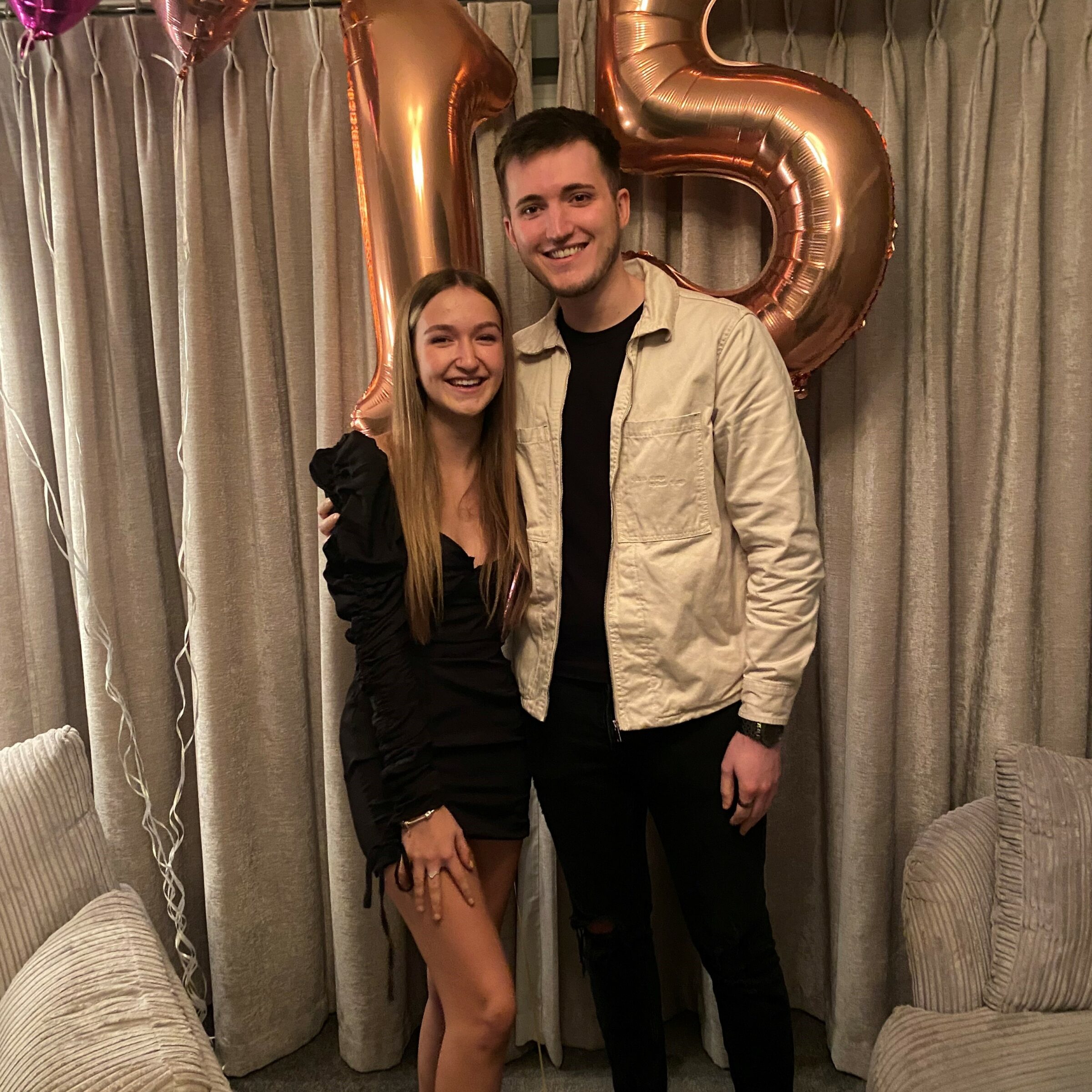 Help us provide free home away from home accommodation to support families with children in hospital with a donation.