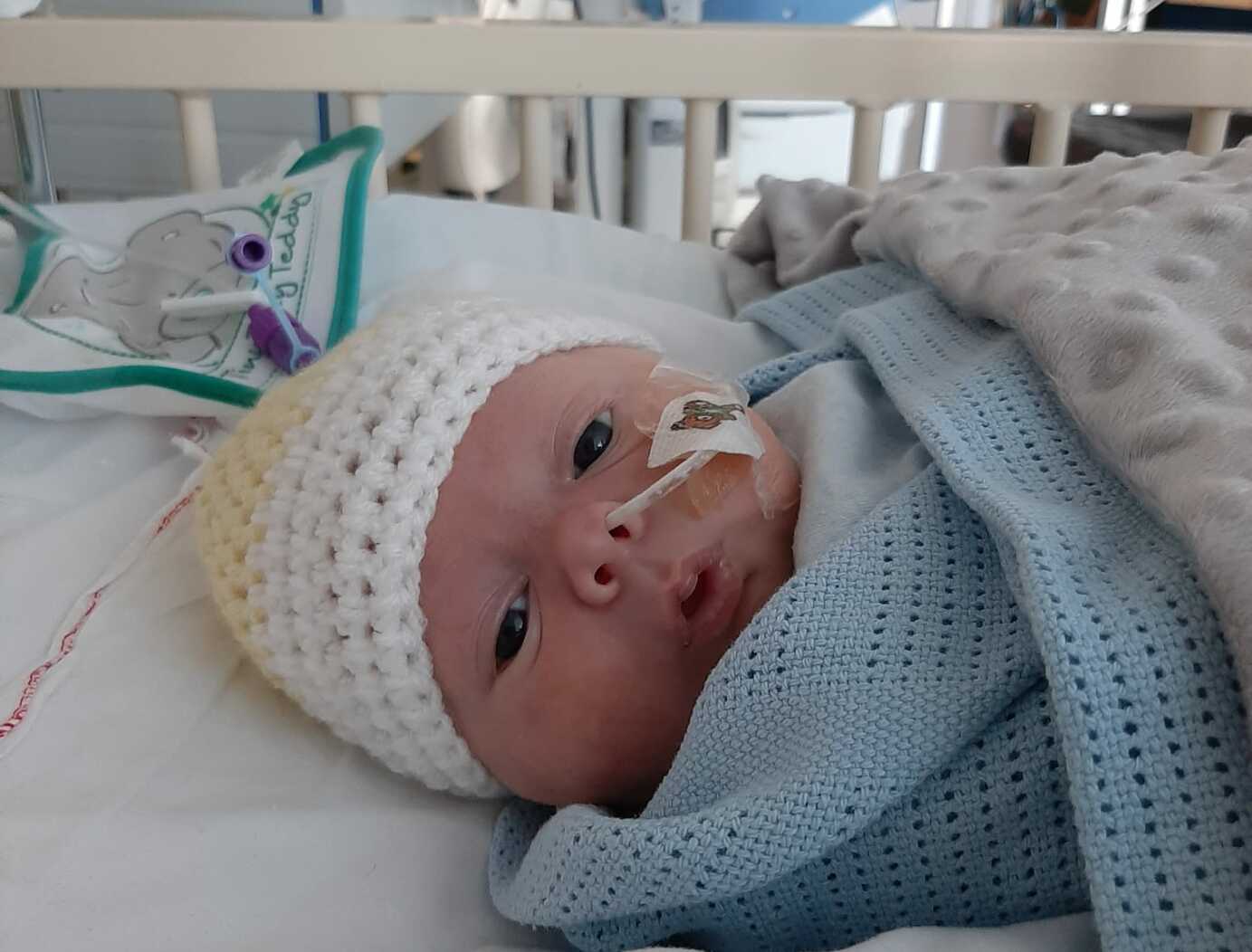 151 days of not knowing: Harry's story
We spent five months in hospital.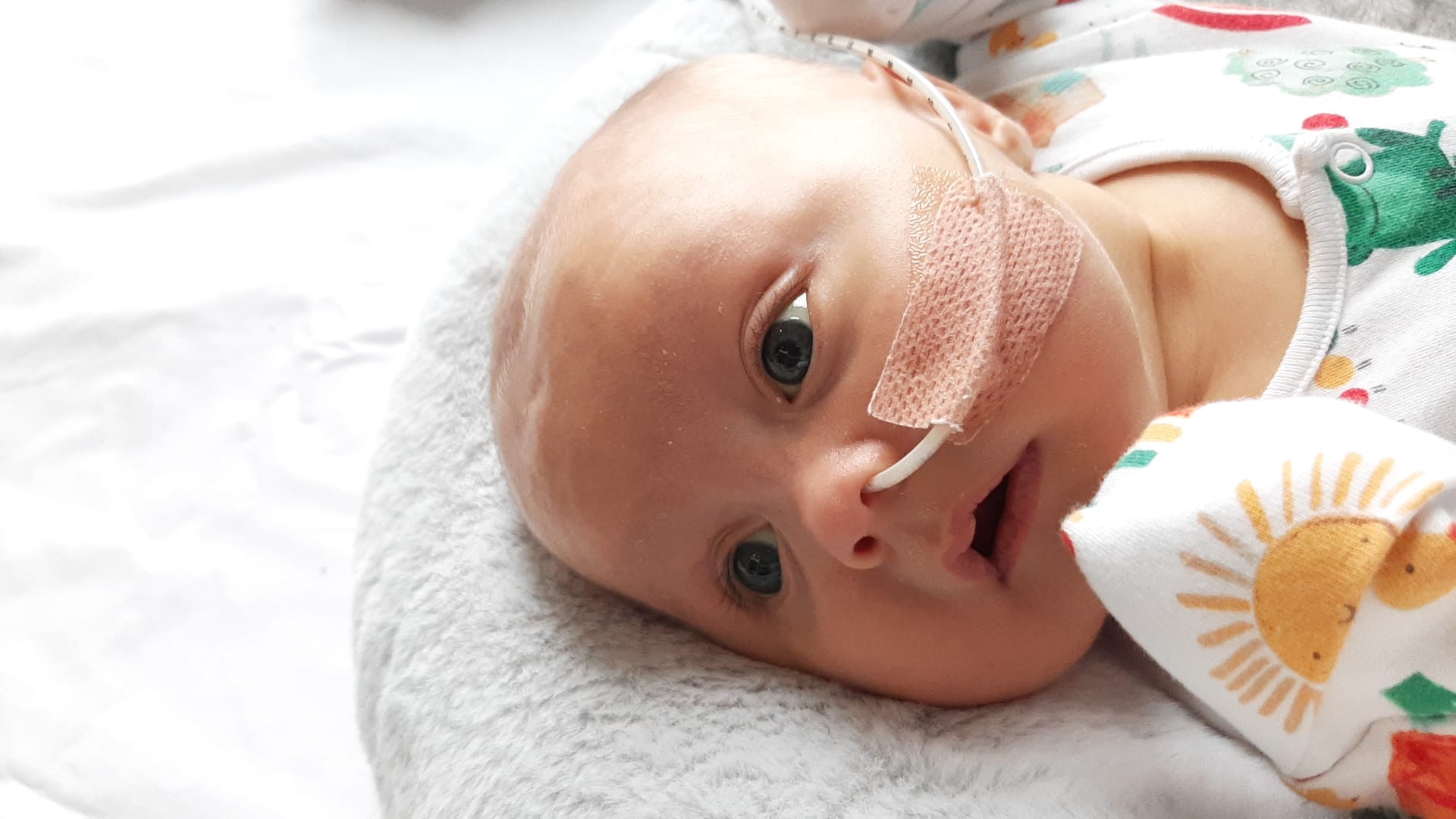 It started when I was 30 weeks pregnant. A growth scan revealed our baby had a lot of fluid in his abdomen. We had investigations completed, but no diagnosis could be confirmed. We were told that he was very poorly and might not survive the pregnancy.
At 34+2 weeks, my waters broke, and Harry was born. He was taken to the neonatal intensive care unit (NICU). We spent over 136 days in NICU, not knowing if he would survive or not.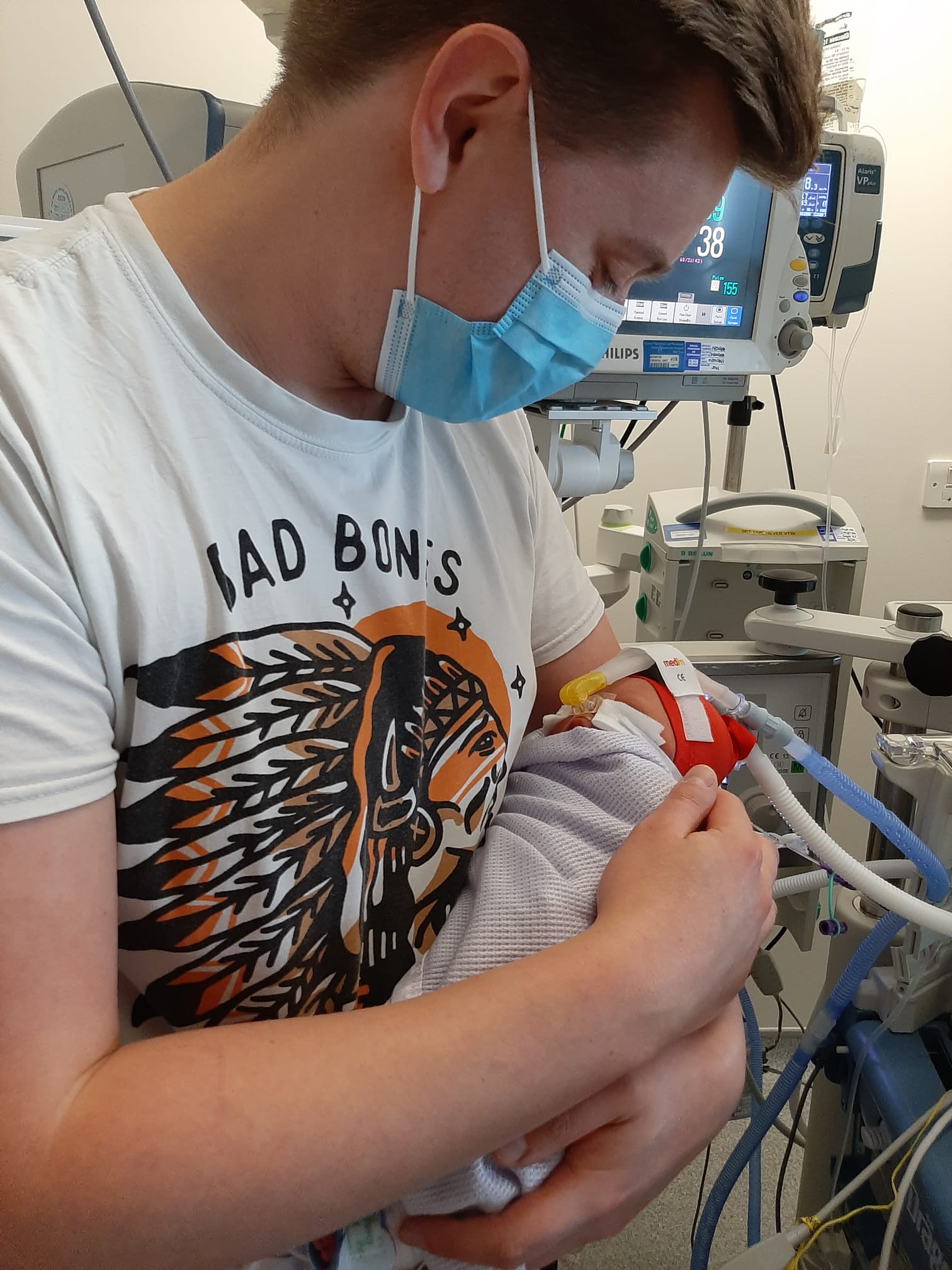 He was dealing with his prematurity, having bradycardia (Bradys) and low oxygen levels. We went through an incredible amount of investigation to find his diagnosis, including input from Great Ormand Street Hospital and St George's Hospital.
When Harry was first admitted to NICU, the nurse told us about the Ronald McDonald House Manchester and put in a referral. We had walked past it so many times during appointments but didn't know much about it. We're so thankful we found out.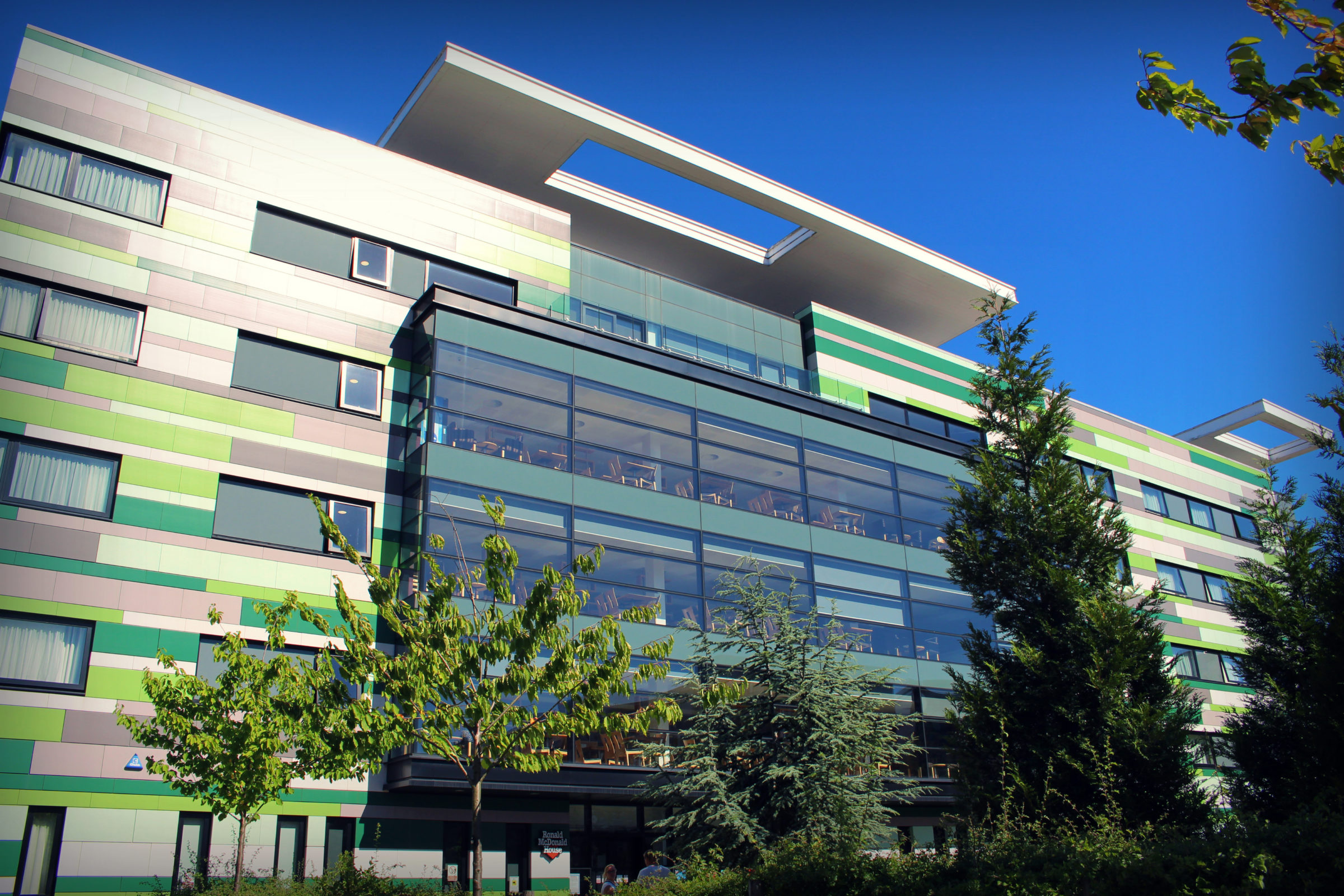 As we stepped into the Ronald McDonald House Manchester, we just felt comfortable. The team were very welcoming and went above and beyond to support us. They listened to our worries, introduced us to other families in the House who were going through similar situations and offered us somewhere we could call 'home' for as long as we needed it. It was a space to unwind.
When your child is admitted to the hospital, it's an explosion of worries in your head. How are you going to spend time with them? We live in Bolton, which means it could easily be over an hour's round trip every time we wanted to visit him, hold him, be parents to him. You compromise your time – should I go grab a big food shop now or shall I just go straight to the ward? Should I grab a few much-needed hours of sleep or stay by his bed until I can't anymore? But having the House allowed us to make easier decisions. We were just a few minutes away from his side, we could rest without feeling guilty with our direct line to the hospital ward just sitting right by our bedside table.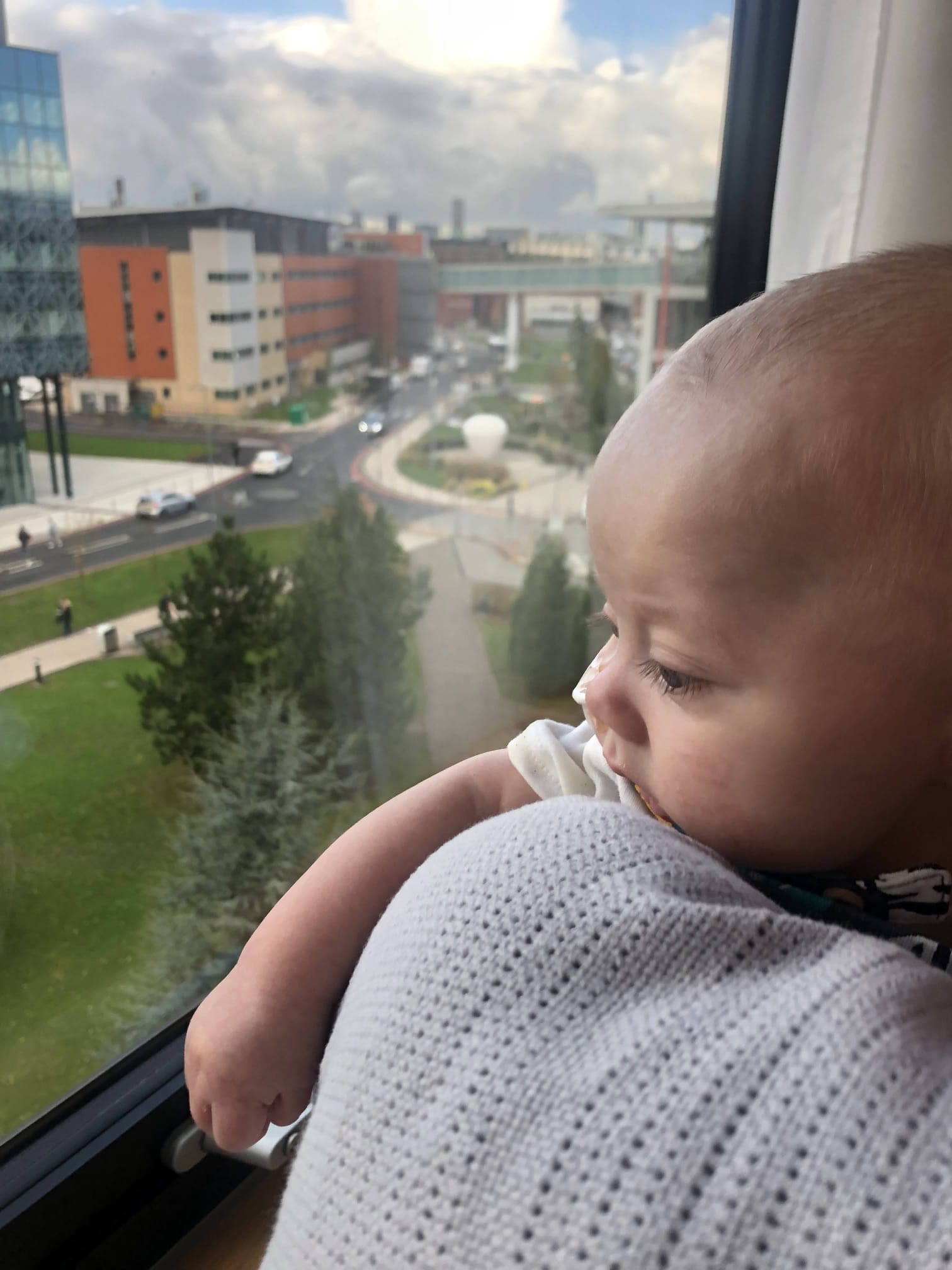 Being close by was the most positive impact the House had on our family. It gave us a place we could invite our family to come and visit us because we needed support too. We could sit in the shared living areas, invite them to our room, or have a cup of tea in the kitchen and update them on Harry's progress in a safe environment without machines beeping, alarms going off and the background noise of a hospital ward.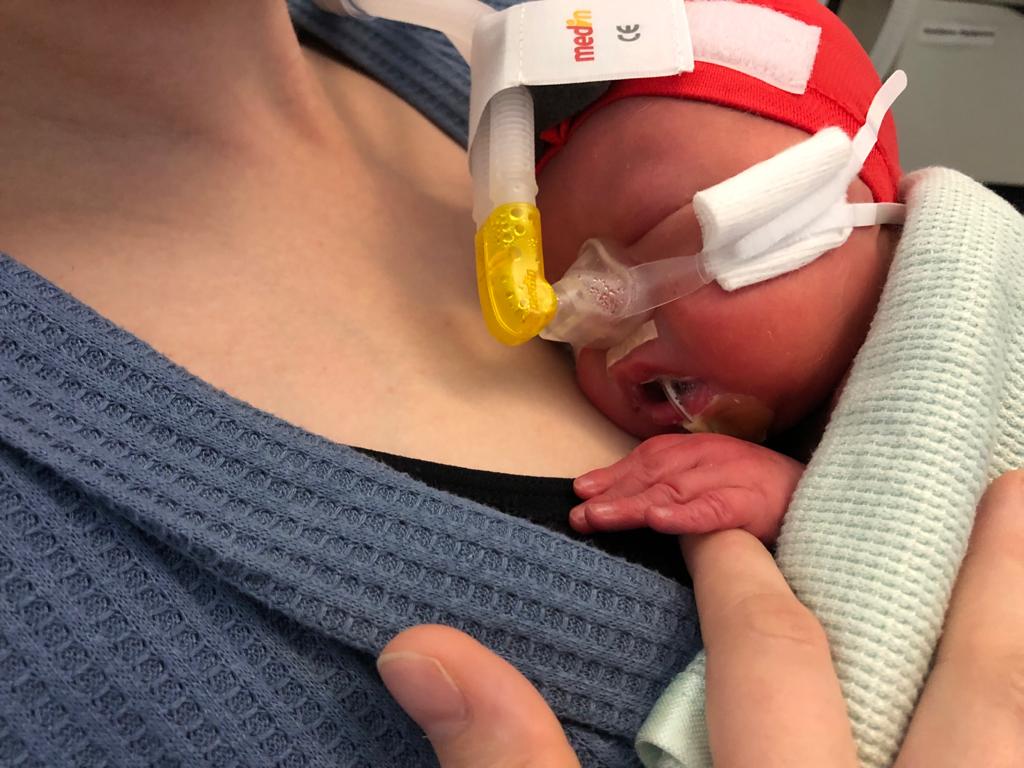 We found out he was born with Chylous Ascites caused by a blockage in his lymphatic system. The volume of the ascites and prematurity caused some breathing difficulties, issues with feeding, development of organs and in general great discomfort. His waist was so swollen and so big, it almost looked like it could burst.
The rarity of his condition meant it was difficult to diagnose and form a treatment plan. A combination of Octreotide and MCT modular milk helped Harry's body to reduce the ascites and for him to thrive. He then moved over to Ward 84 in the Royal Manchester Children's Hospital where his dad, Tom, and I learned how to administer his care at home.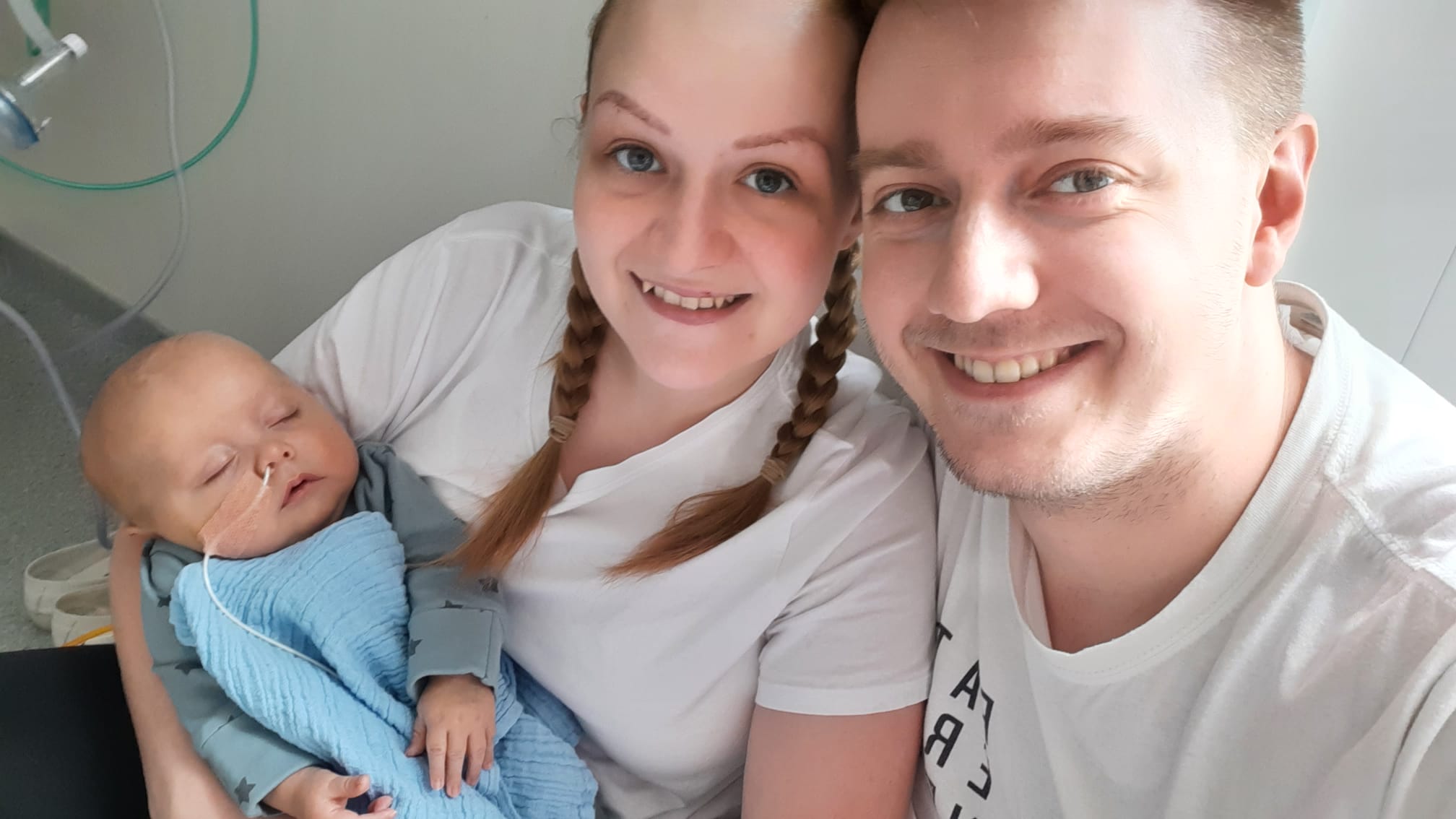 After a total of 151 days in the hospital, Harry was discharged.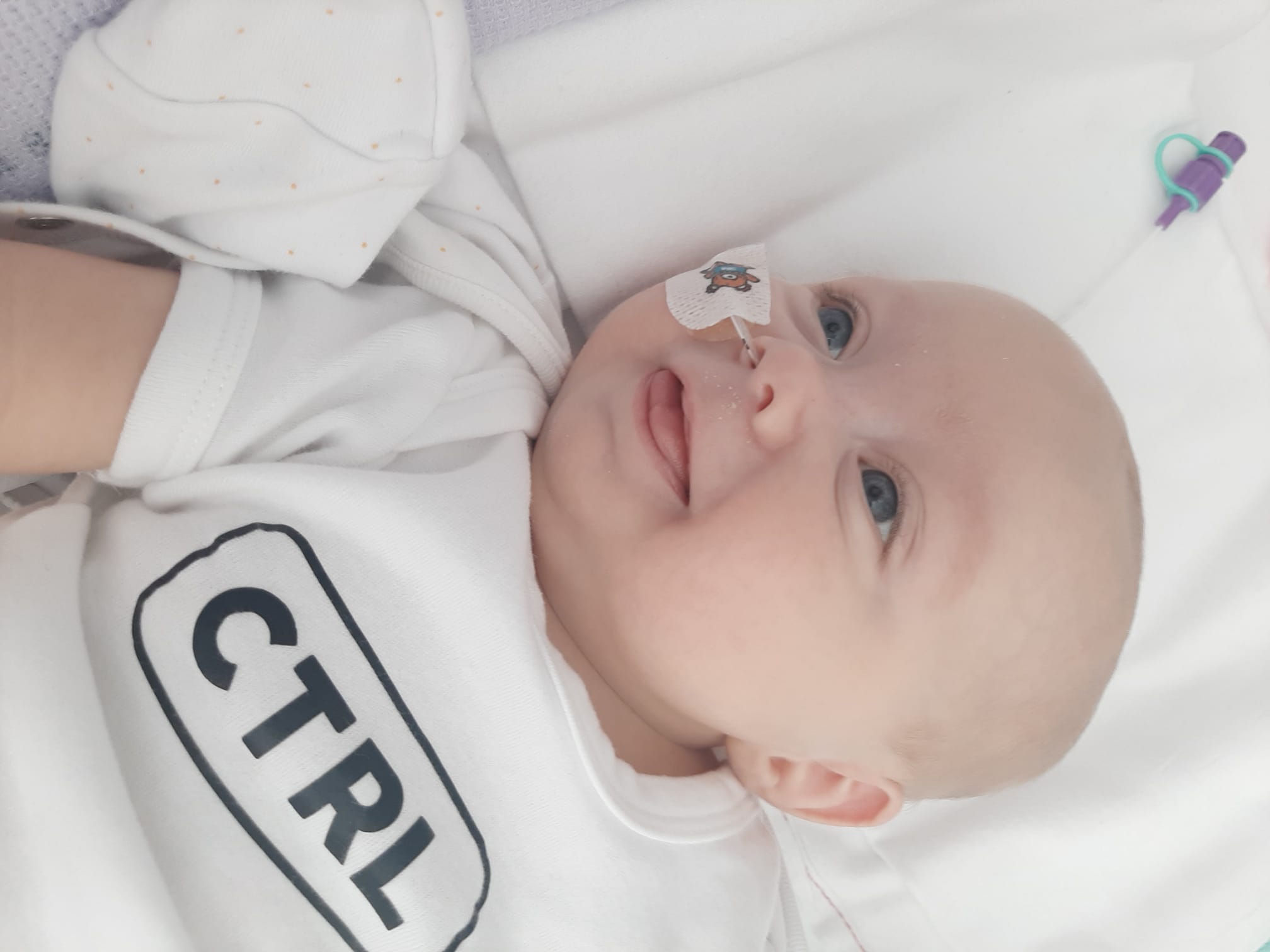 For every milestone we hit, not only did we celebrate, but the House celebrated with us. On the day of the Halloween Party, Harry visited the House for the first time and despite being incredibly busy, the team made our day special, taking our pictures and coming to meet Harry. It was nice to finally introduce him to everyone. On Father's Day, Tom's first-ever one, he was gifted with a lovely present and offered lots of congratulations. It was a happy day and thanks to the House, another day of celebration.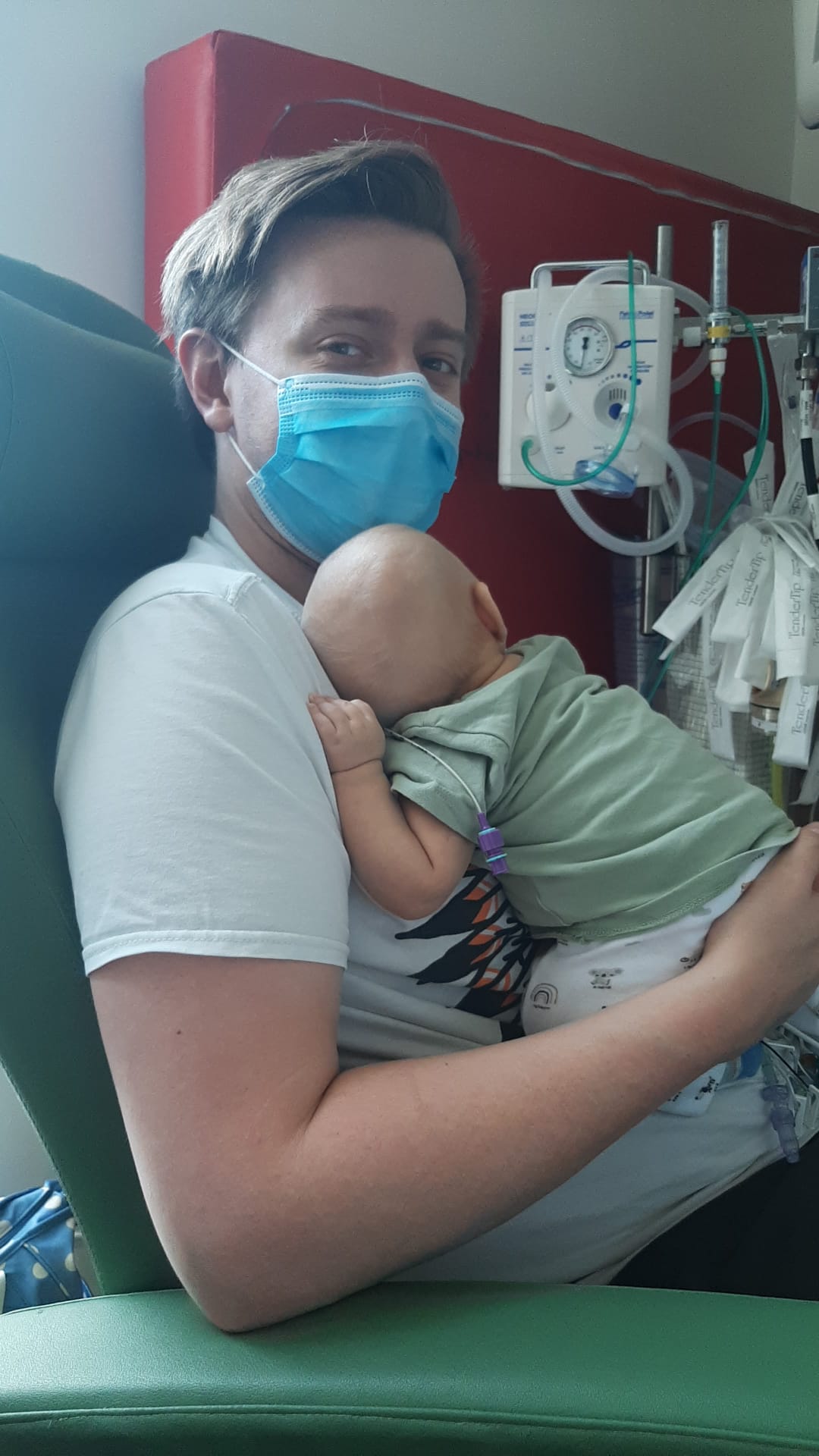 Being so close to Harry meant we could spend more time holding him, talking to him, having that all-important skin-to-skin contact. We could take our time learning how to care for him properly at home, without rushing to grab the car before the parking ticket ran out, or the last bus to the train station… This was vital for not only his recovery but ours too.
We would have struggled with the drives back and forth, especially when Harry had operations or difficult days – we needed to be there without distractions or worries. Thankfully we could be there on the good days, make lasting memories together.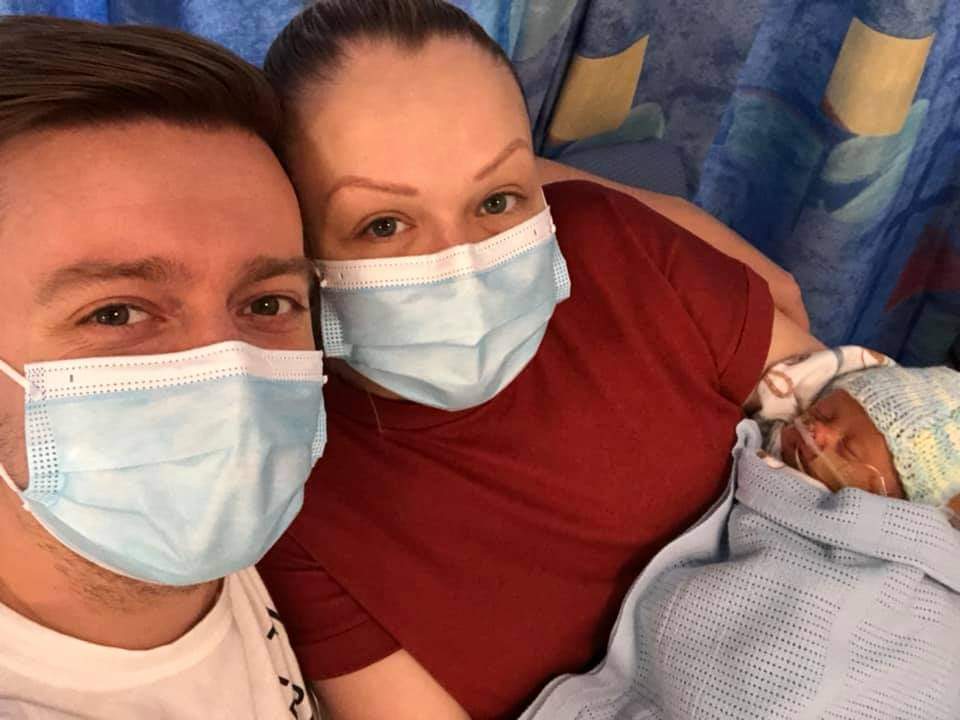 The support we've had from our Ronald McDonald House family and friends gave us strength in our darkest times. Being away from our family made our hospital journey difficult, but the community here stepped up and gave us that support, reassurance, and friendly faces that we needed so much.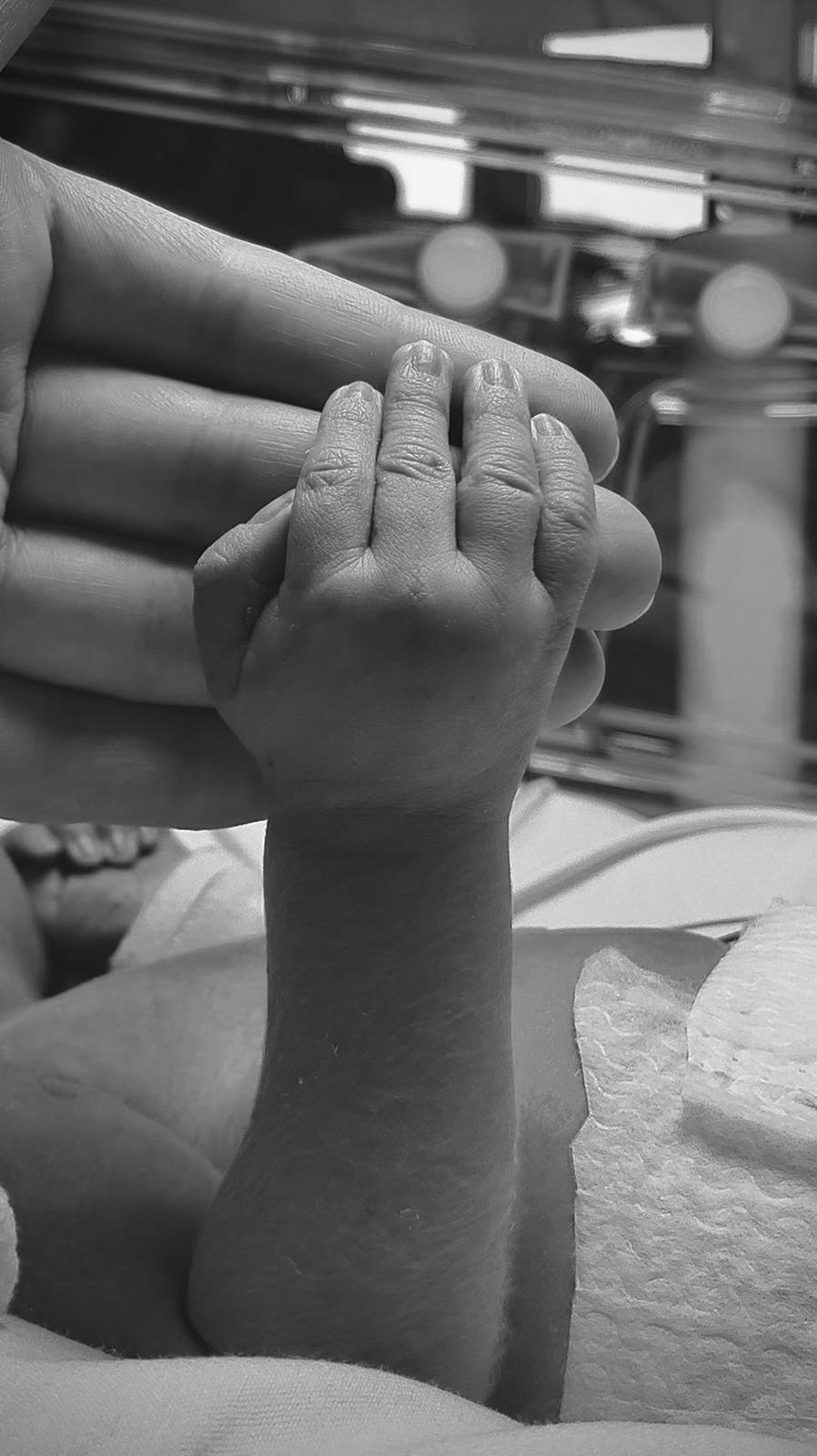 Please donate to Ronald McDonald House Charities UK. Having a 'home away from home' close by removes hours of travel time and gives you those precious moments with your child. There's less compromise and less stress so you can focus on what is important – family.
Help us provide free home away from home accommodation to support families with children in hospital with a donation.