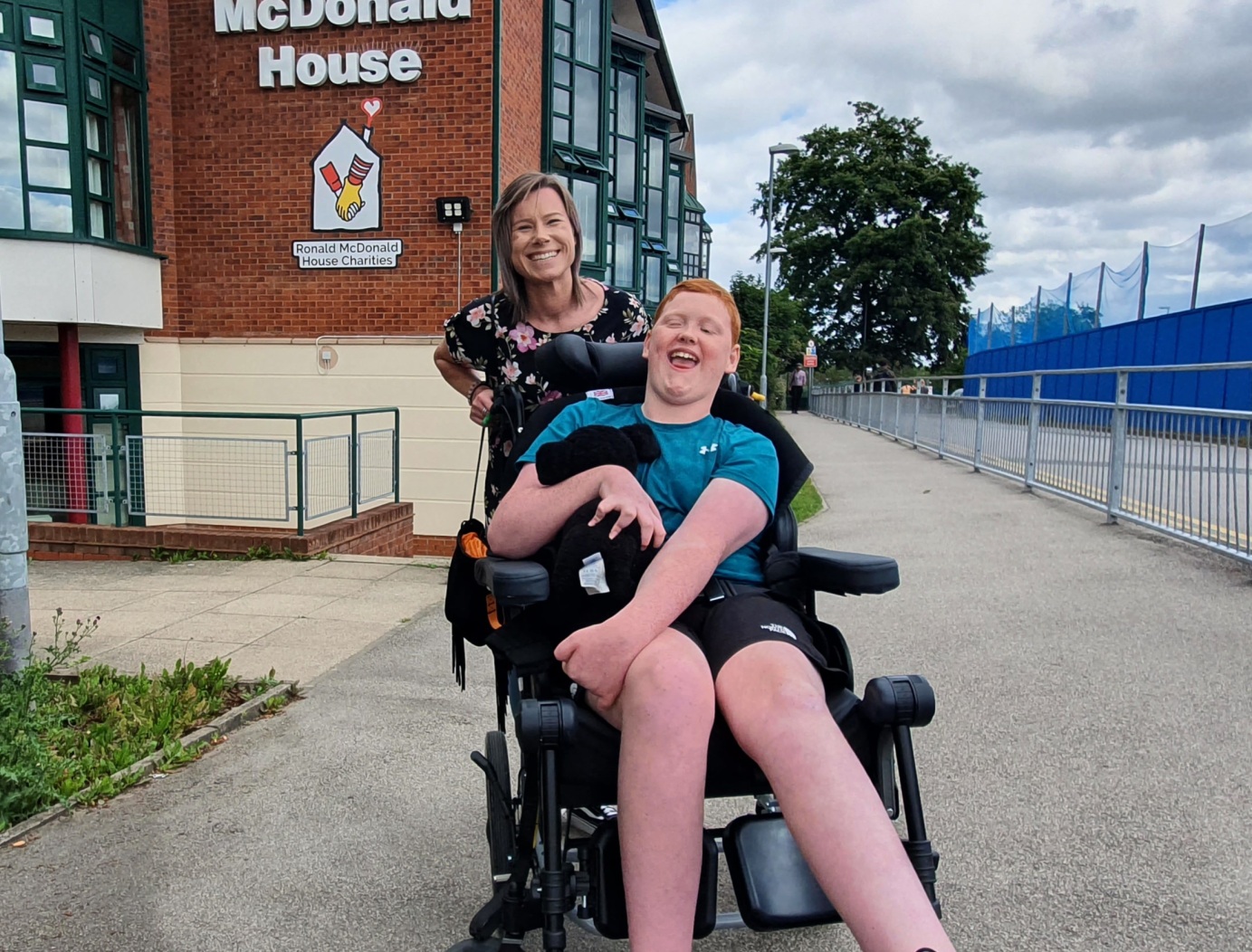 Going home after an eight-month battle: James's story
At the beginning of December 2021, 14-year-old James, from Ellesmere Port on the Wirral, became poorly with high temperatures and lethargy. Having tested negative for Covid, his mum Georgia took him to the GP, but no cause for James's illness was found. His condition worsened and in early January, the teenager was rushed to hospital after losing consciousness at home and having suffered violent seizures. He was initially found to have sepsis and a collapsed lung but several months later, a diagnosis of autoimmune encephalitis was confirmed.
Through the dedication of Alder Hey Children's Hospital clinicians and James's own determination and fighting spirit, eight months after being admitted, he is finally about to go home. Meanwhile, as she prepares to go home too, Georgia is paying tribute to the Ronald McDonald House Alder Hey and its staff, who've 'wrapped their arms around her' and provided her with a much-needed 'home away from home' during James's time in hospital.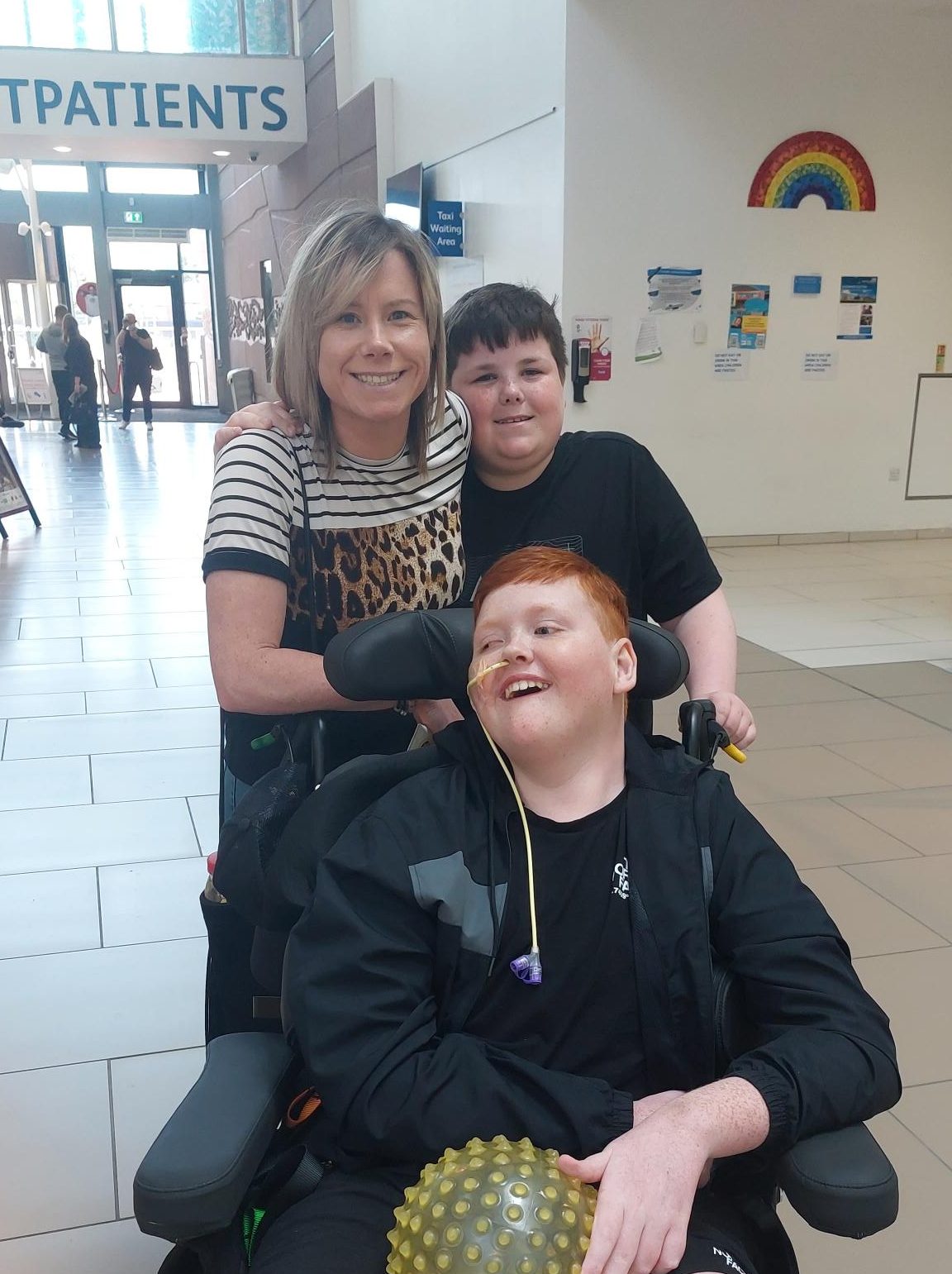 James is the most extraordinary boy. He's so full of life; such a character, who leaves an impression on everyone he meets. I feel so lucky that he is my son and I'm so proud of both of my children; James and his little brother Alfie, who is three years younger and has special needs, which he deals with admirably.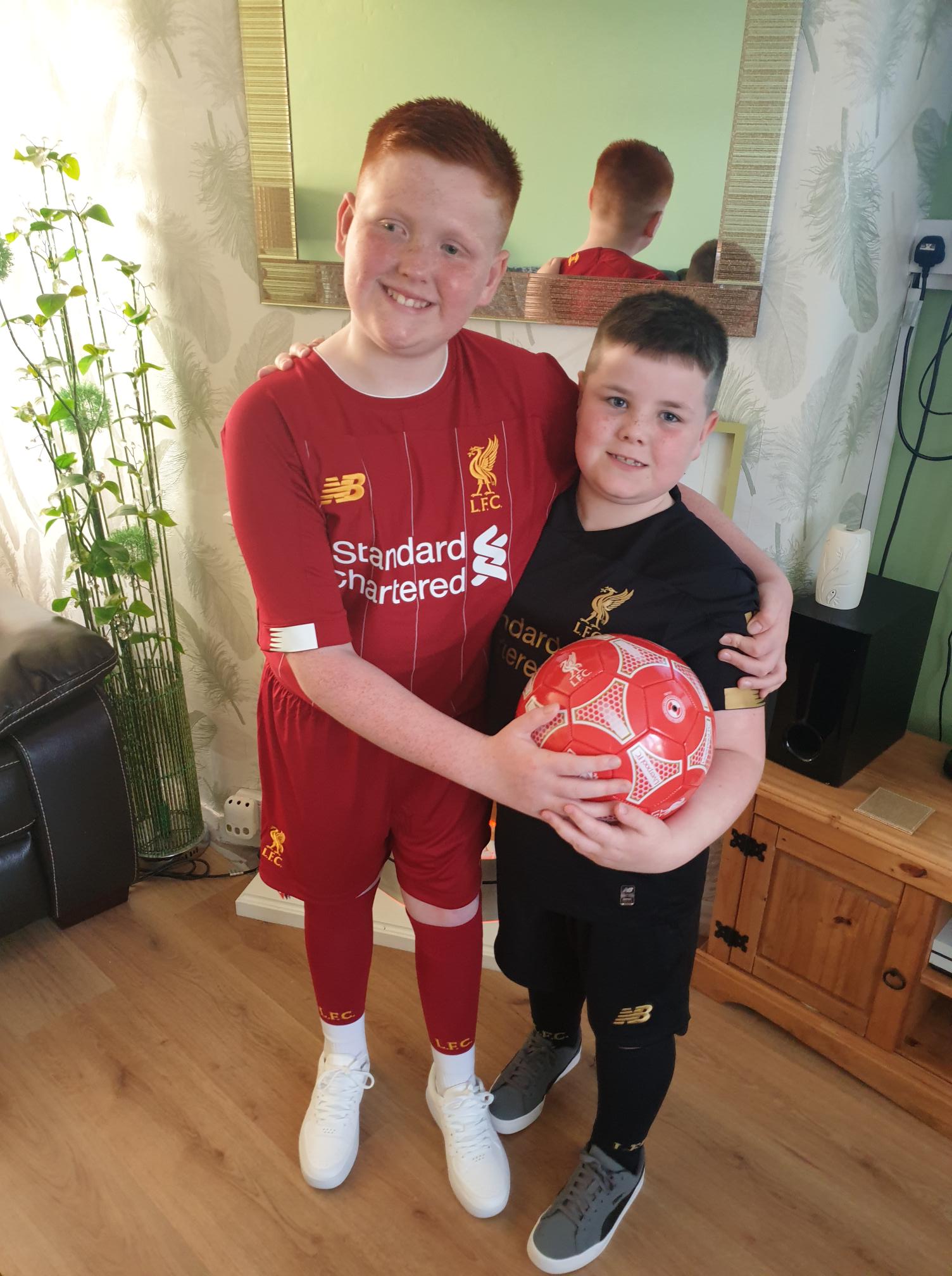 We first realised something was wrong with James at the beginning of December last year. He was suffering with high temperatures, and he had no energy. At first, I thought he might have had coronavirus, but the tests told us he was negative, so I took him to the doctor. The GP sent us home and told James to rest, but he continued to deteriorate.
By Christmas week, he was extremely poorly. He had a pain in his left-hand side that went into his back. He was struggling to walk, talk, eat and drink. I called for an ambulance; he was dehydrated, and I couldn't get him out of bed. This happened on several occasions, and each time he would be rushed to the Countess of Chester Hospital but sent home within a couple of hours. As a mum, however, my instinct told me something wasn't right.
On the morning of 2 January, I found James in bed, unresponsive. He was black and blue. His eyes were white, he had blood coming out of his mouth and his lips were blue. I collapsed on the floor, unable to breathe, and screamed for Alfie to come and help. He was only 10 years old at the time, but he managed to stay calm and got my mobile for me, so I could dial 999. As the paramedic on the phone talked me through what to do, James started having violent seizures. His pulse was very faint, and he didn't appear to be breathing.
Knowing James was fighting for his life, was the hardest thing to process.

Mum, Georgia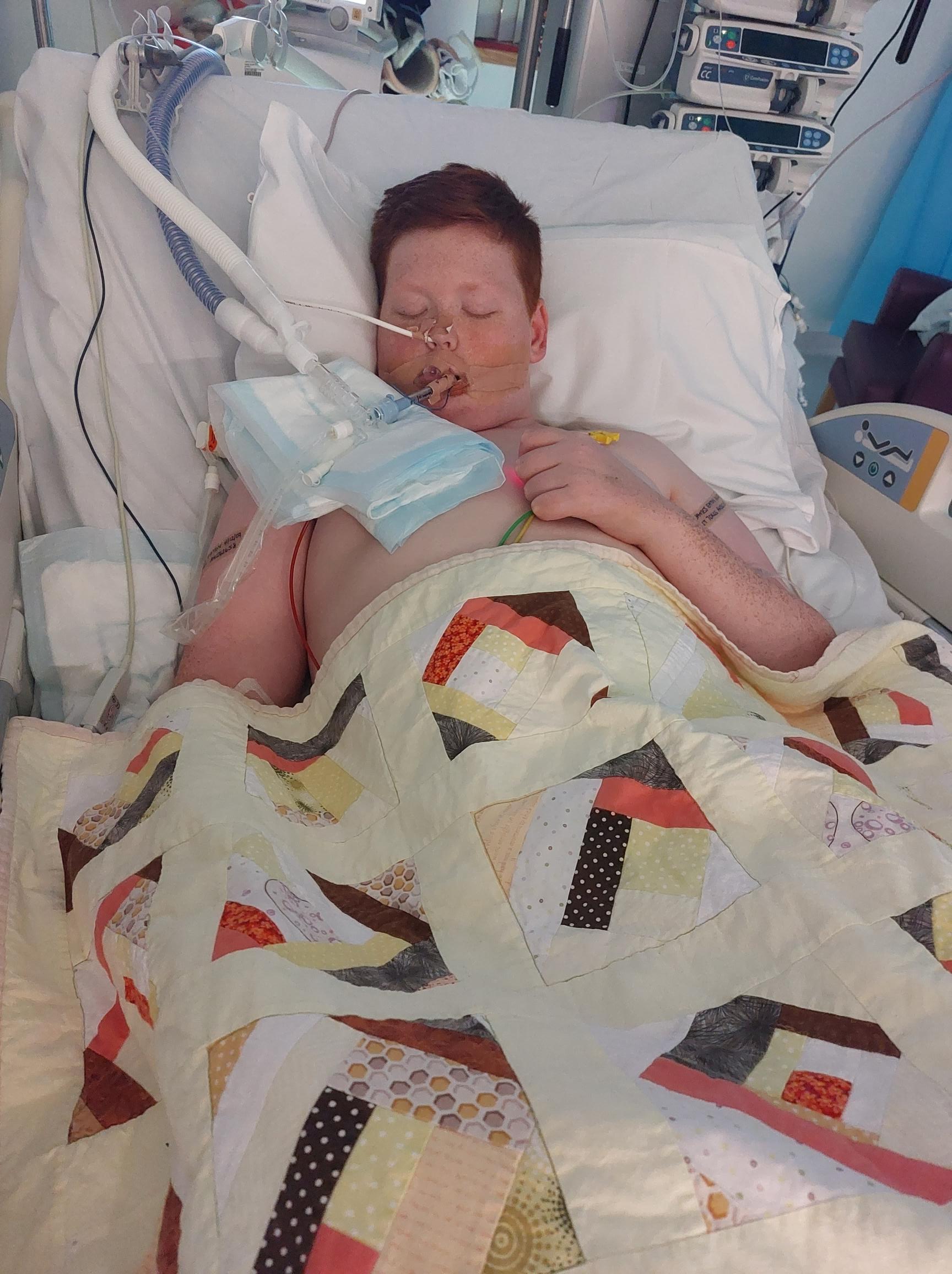 The ambulance arrived quickly and once they'd checked James, the crew called for back-up, as they assessed that he was deteriorating fast. When the second ambulance arrived, James got rushed to the Countess of Chester Hospital and when we arrived, a crash team was waiting for him outside, just like you see on the television. The gave him an x-ray and took some bloods to test. Within half an hour, a doctor came to me and asked me to sit down. They said James had a collapsed lung, a major chest infection and sepsis. He had to go on life support. Knowing James was fighting for his life, was the hardest thing to process.
My mum came straight to the hospital to support me, and a decision was made to transfer James to Alder Hey Children's Hospital. When he got there, he was admitted to the intensive care unit (ICU), where he stayed for the next four weeks. Nobody seemed to understand why James was so poorly and there were times when they didn't think he'd make it. However, with all his strength, he pulled through time and time again.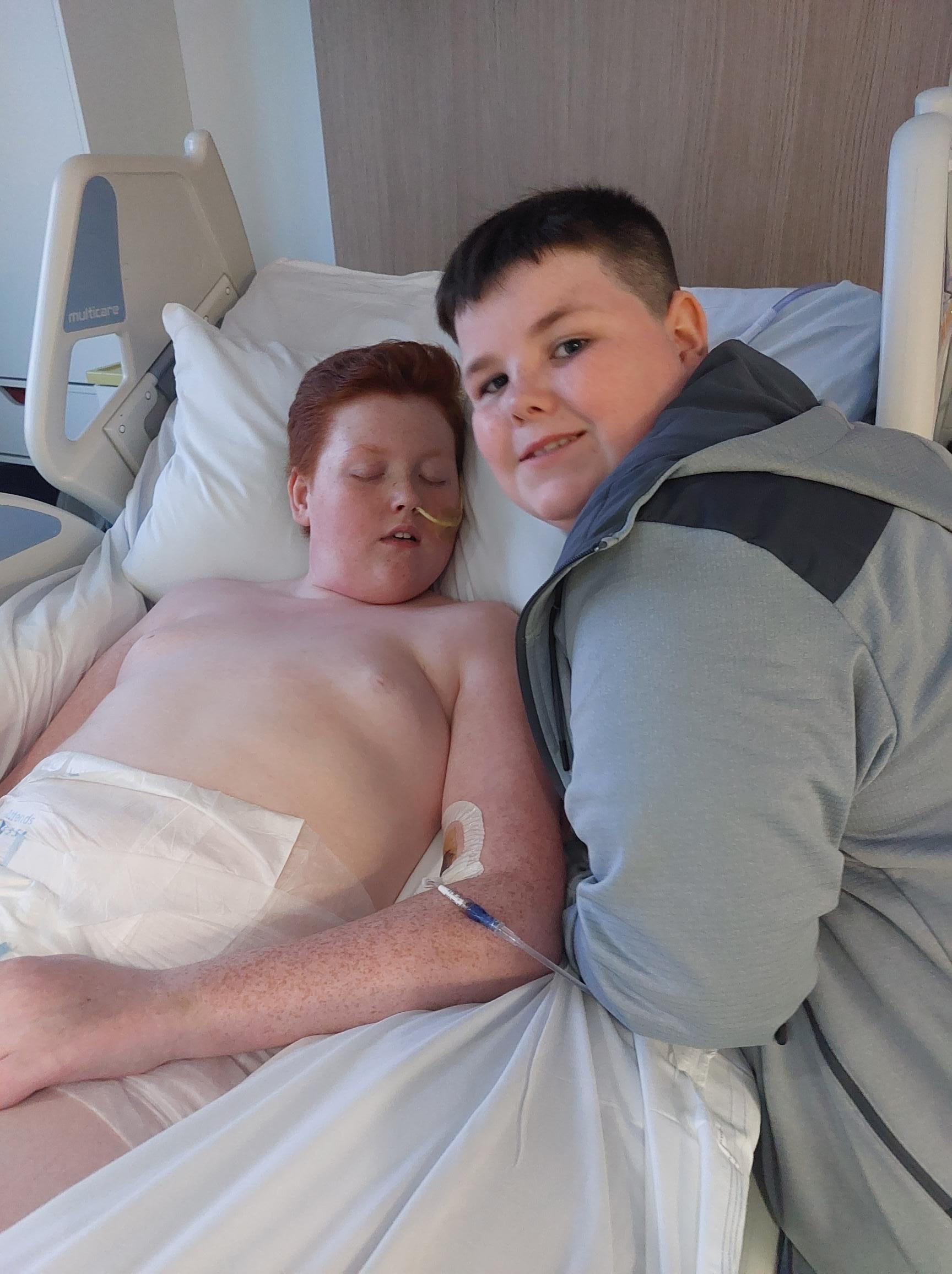 When James was ready to leave ICU, he was moved to Ward 4b, a dedicated ward for neurology and long-term ventilation, but he soon deteriorated again, and had to go onto the high dependency unit (HDU). Two hours after he went onto HDU, James's heart stopped, and he found himself fighting for his life again. I got the call to tell me what had happened, just as I was putting my key in the door of my room at the Ronald McDonald House Alder Hey, where I was lucky enough to be staying. Being so close to James, meant that I could run over to the hospital, and be there within minutes.
I will never forget that first greeting and the way in which the staff wrapped their arms around me.

Mum, Georgia
Before James was hospitalised and I was offered a room at the Ronald McDonald House, I had no idea what the facility provides families in my position. I arrived with just the clothes that I was wearing; I hadn't even brushed my hair. I was welcomed with open arms and the staff let me know that everything was going to be OK. Feeling anxious and lonely, not only was I given somewhere to rest and sleep, I was also given food and drink, having eaten and drank nothing all day. I will never forget that first greeting and the way in which the staff wrapped their arms around me.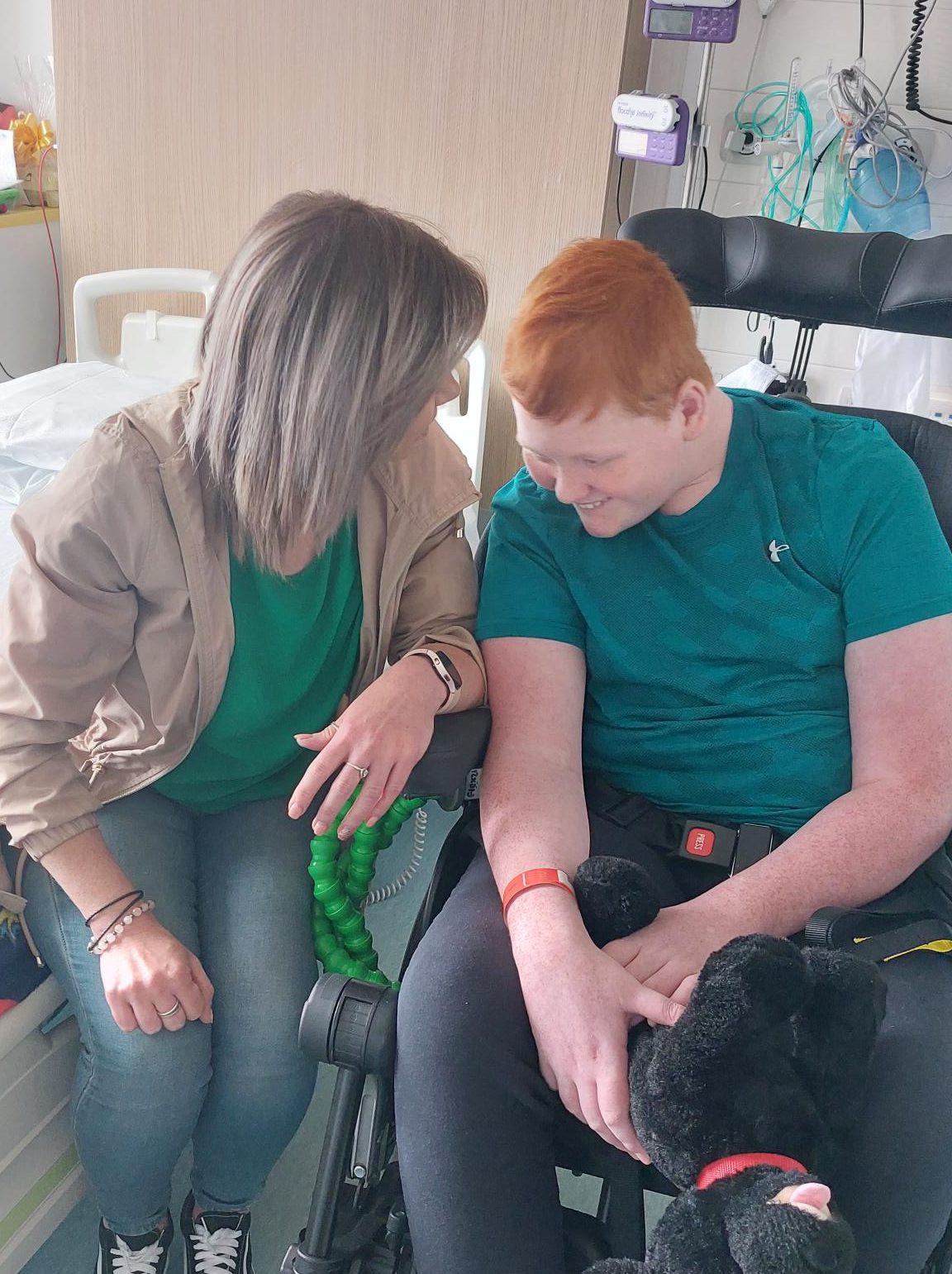 I've now been staying in the House for eight months and during that time, I've met lots of other families going through similarly challenging experiences, and that's helped to keep me strong. We're all dealing with different circumstances but experiencing similar emotions. I've met families from different backgrounds, some from different countries, but we're all like one big unit, supporting one another through the toughest of times.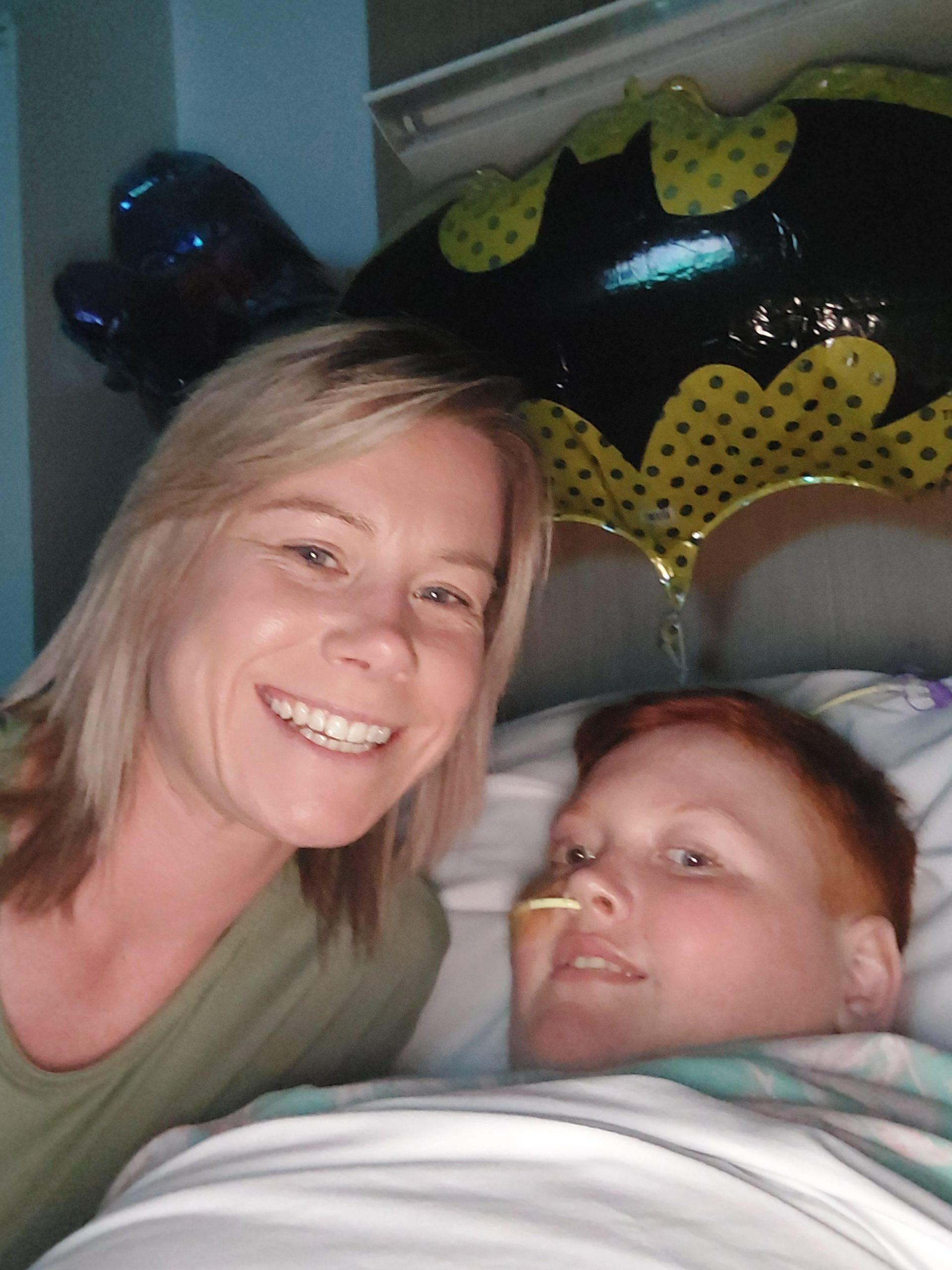 To try to get an accurate diagnosis for James, his medical team began speaking to specialists at hospitals all over the world. Finally, after months in hospital, he was diagnosed with autoimmune encephalitis, a rare neurological condition causing inflammation of the brain. It's not been an easy ride at all. He's been in and out of HDU, having gone into respiratory arrest several times. He's had a myriad of different treatments, including steroids, therapeutic plasma exchange, and he's been put on a ketogenic (keto) diet to try to control his seizures.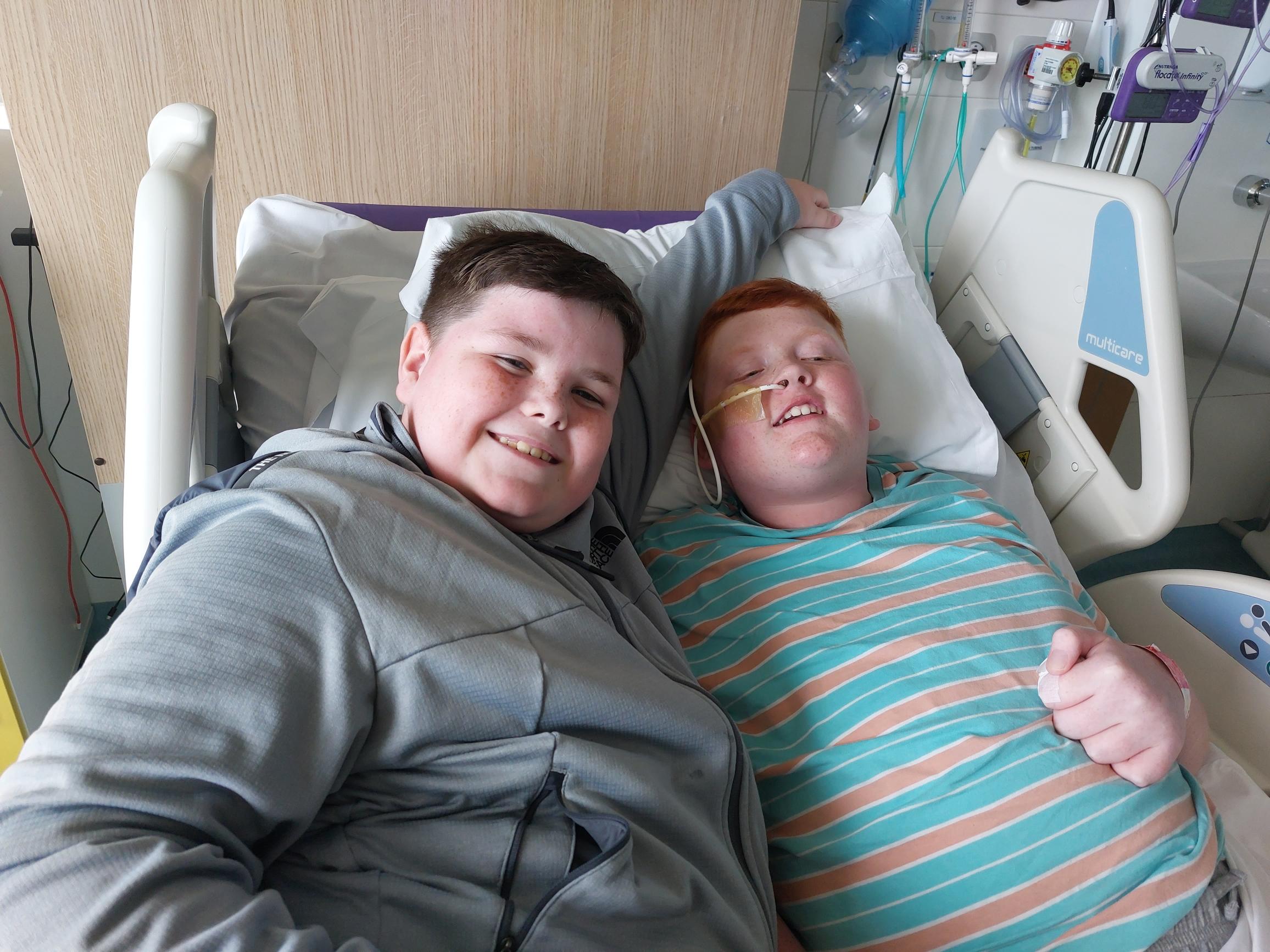 Gradually he has got better and stronger, to the point where we are now about to be discharged and go home for the first time in months. I'm so grateful to all of James's nurses and doctors, especially Dr Rachel Kneen, for never giving up on him and for helping to keep him alive.
As we approach the end of our stay at the hospital and at the Ronald McDonald House, it's mixed emotions. I never thought we'd get to this point. I owe so many people so much. I feel like I'm leaving my second family but I'm also excited and can't wait to spend the summer with both my boys at home together. I'm so grateful to everyone who's helped us to get here and can't thank them enough.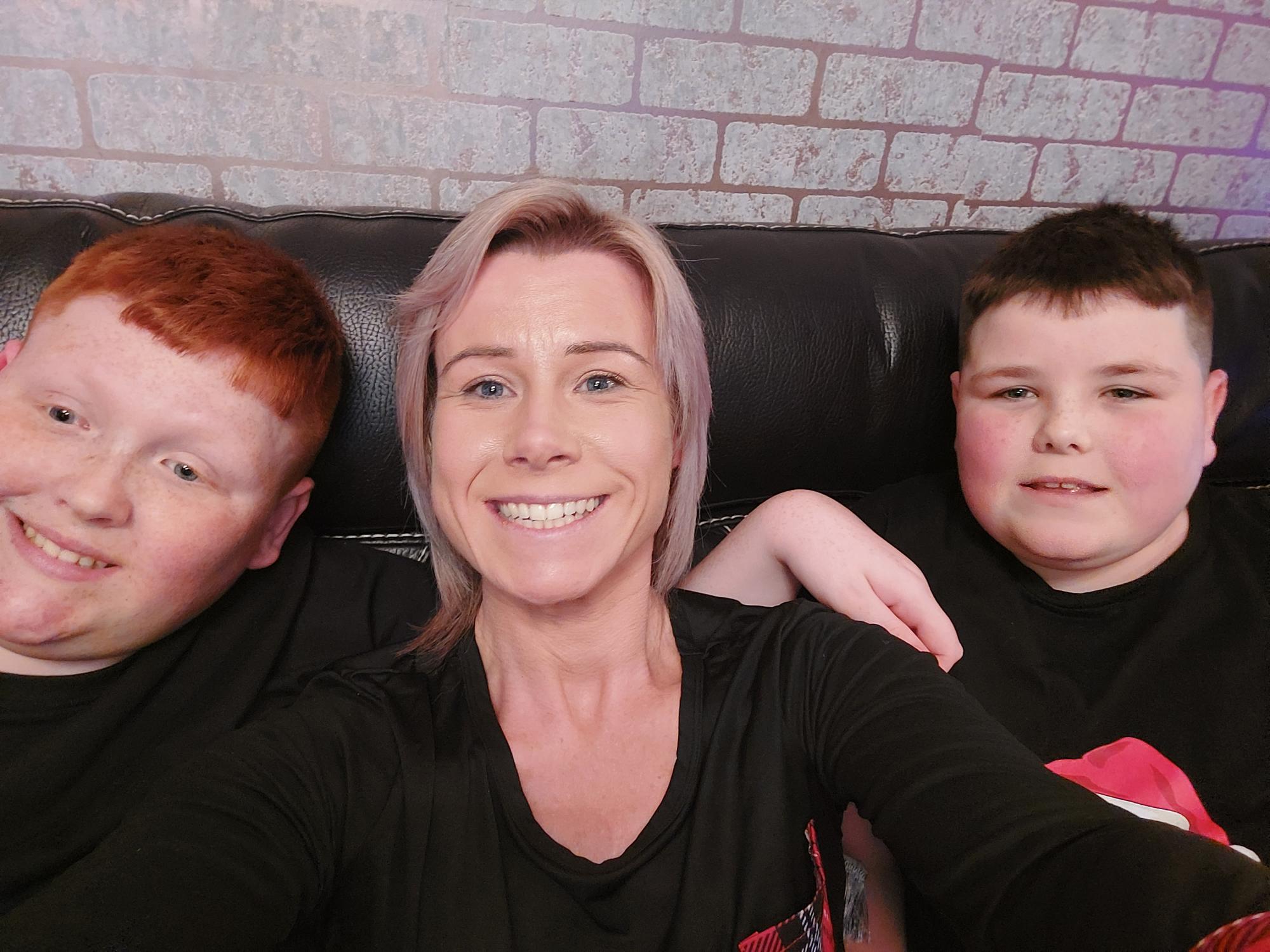 Help us provide free home away from home accommodation to support families with children in hospital with a donation.