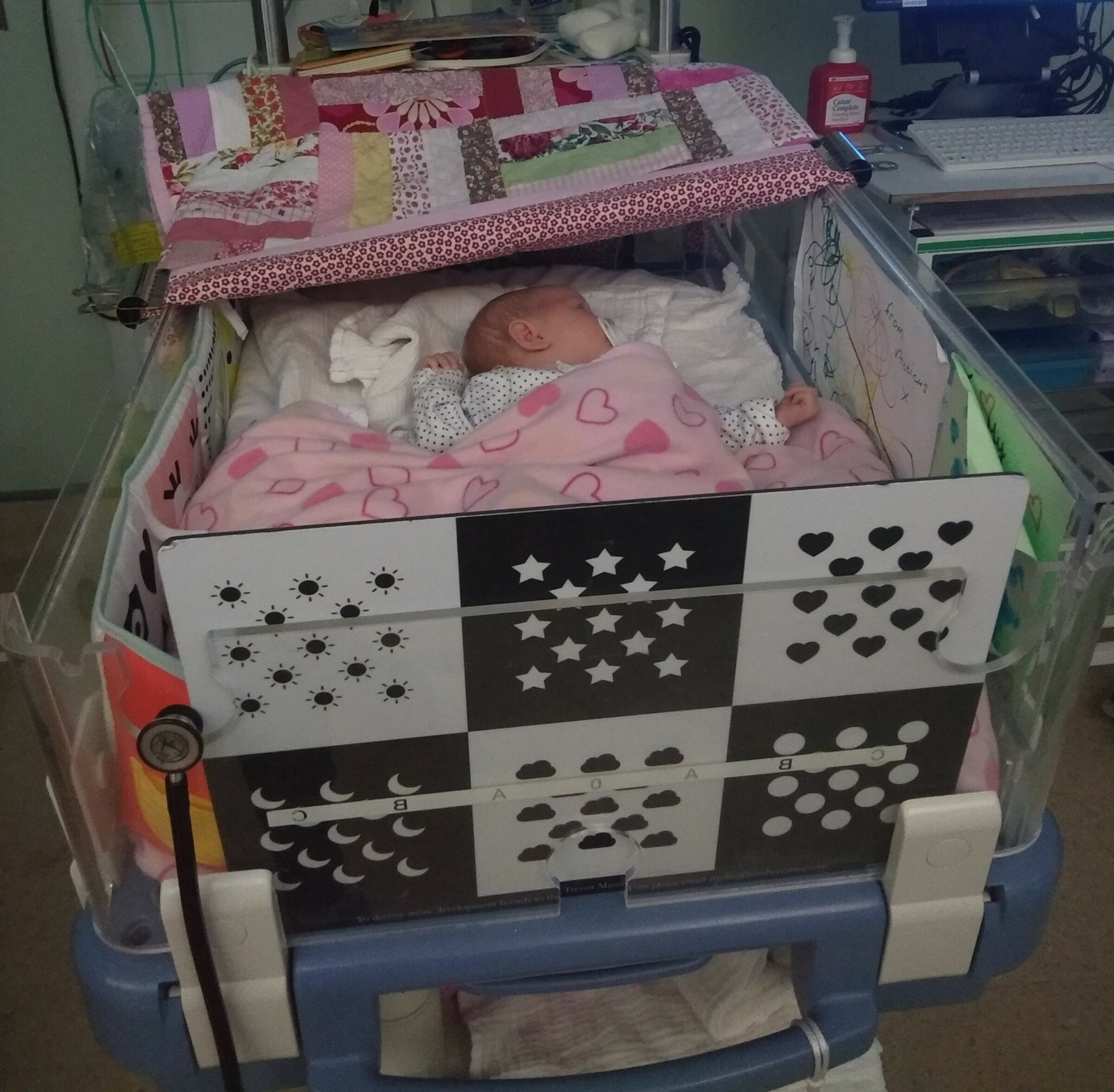 Forming a Special Bond: Thea's Story
In 2018, mum Jennifer found out she was pregnant. But in the early weeks, she and her partner Alistair learned that their baby, to be named Thea, would be born with a rare condition meaning a lengthy stay in hospital.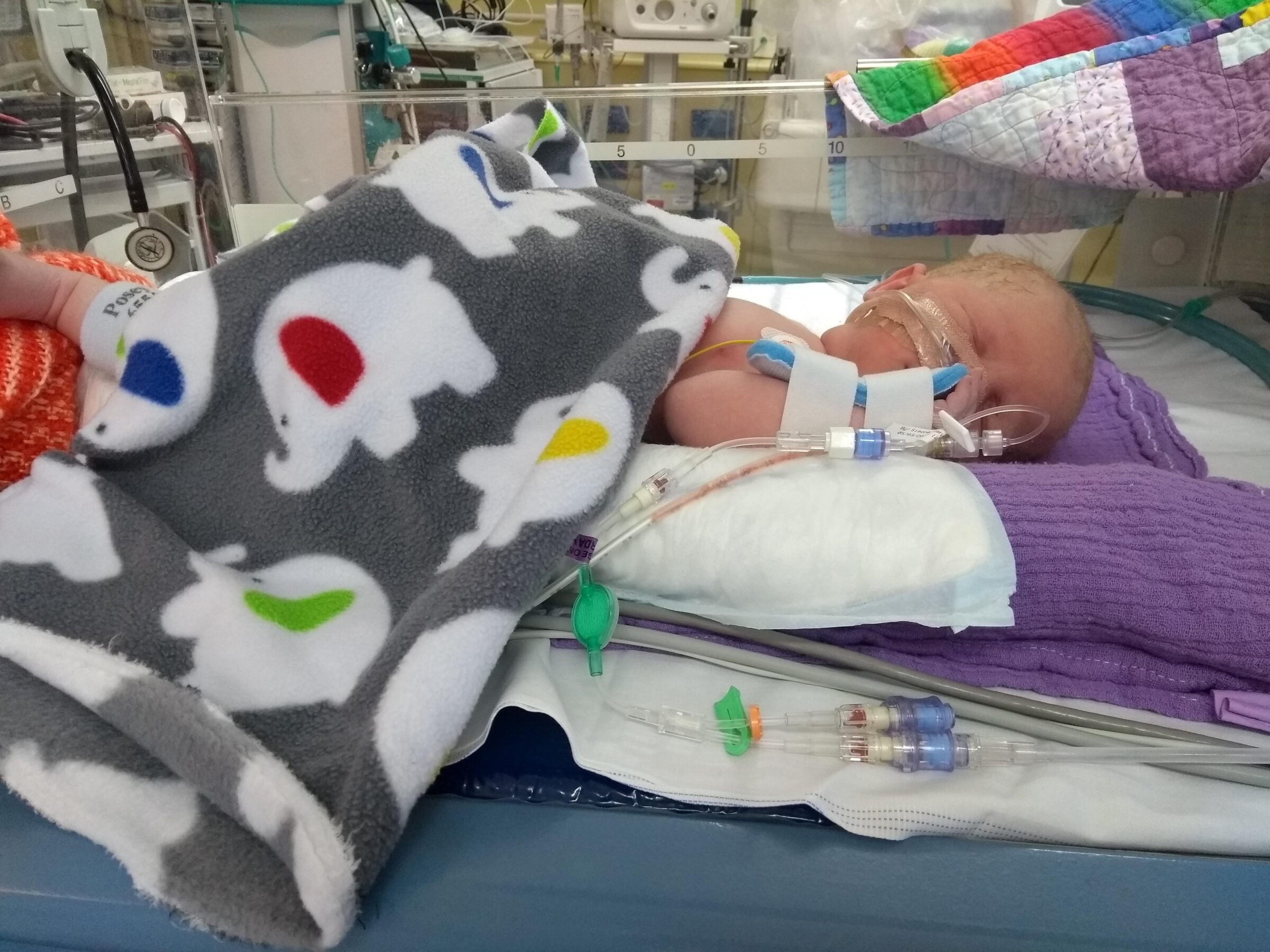 I was 11 weeks pregnant when we found out that our unborn child had a rare abdominal wall defect known as exomphalos major.
We were immediately referred to a specialist unit in London for appointments, scans and tests.
Only a few short months later, we began meeting with a neonatologist from the Trevor Mann Baby Unit and a pediatric surgeon from the Royal Alexandra Children's Hospital in Brighton.
After many discussions, we decided that Thea would be born at The Royal Sussex Hospital in Brighton by c-section and we were told to expect her to be in hospital for 28 days post-birth, but to prepare ourselves for two to three months.
In February 2019, as we got closer and closer to our due date, we visited the Trevor Mann Baby Unit. It was very emotional, but also very reassuring. It was during that visit we learned about the Ronald McDonald House.
On Tuesday 5 March 2019, Thea was born!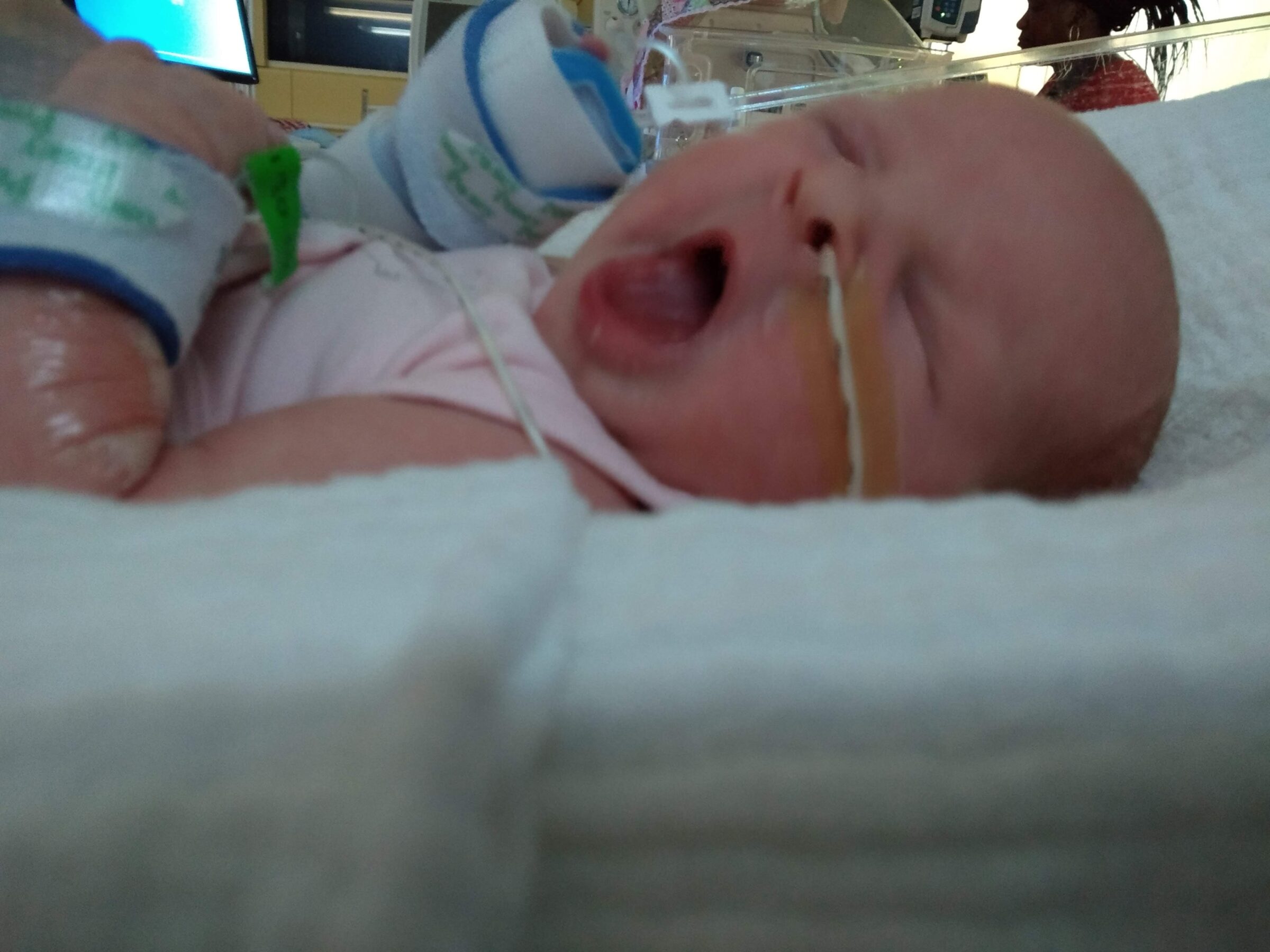 The care that she and I received in The Trevor Mann Baby Unit and later at the Royal Alexandra Children's Hospital was phenomenal. The main concerns after she was born were heat loss and infection. We made the decision to adopt a conservative approach, which can also be known as 'paint and wait', where her 'wound' was dressed to encourage skin growth.
During this time, as well as being concerned about Thea's health, I was anxious to be close to my daughter. When I went to visit the Trevor Mann Baby Unit, I wanted to know when I would first see and hold my daughter, and how often I would be able to see her. Luckily, I first saw Thea minutes after she was born, and I held her the day after she was born. From then, I spent most of each day beside her cot.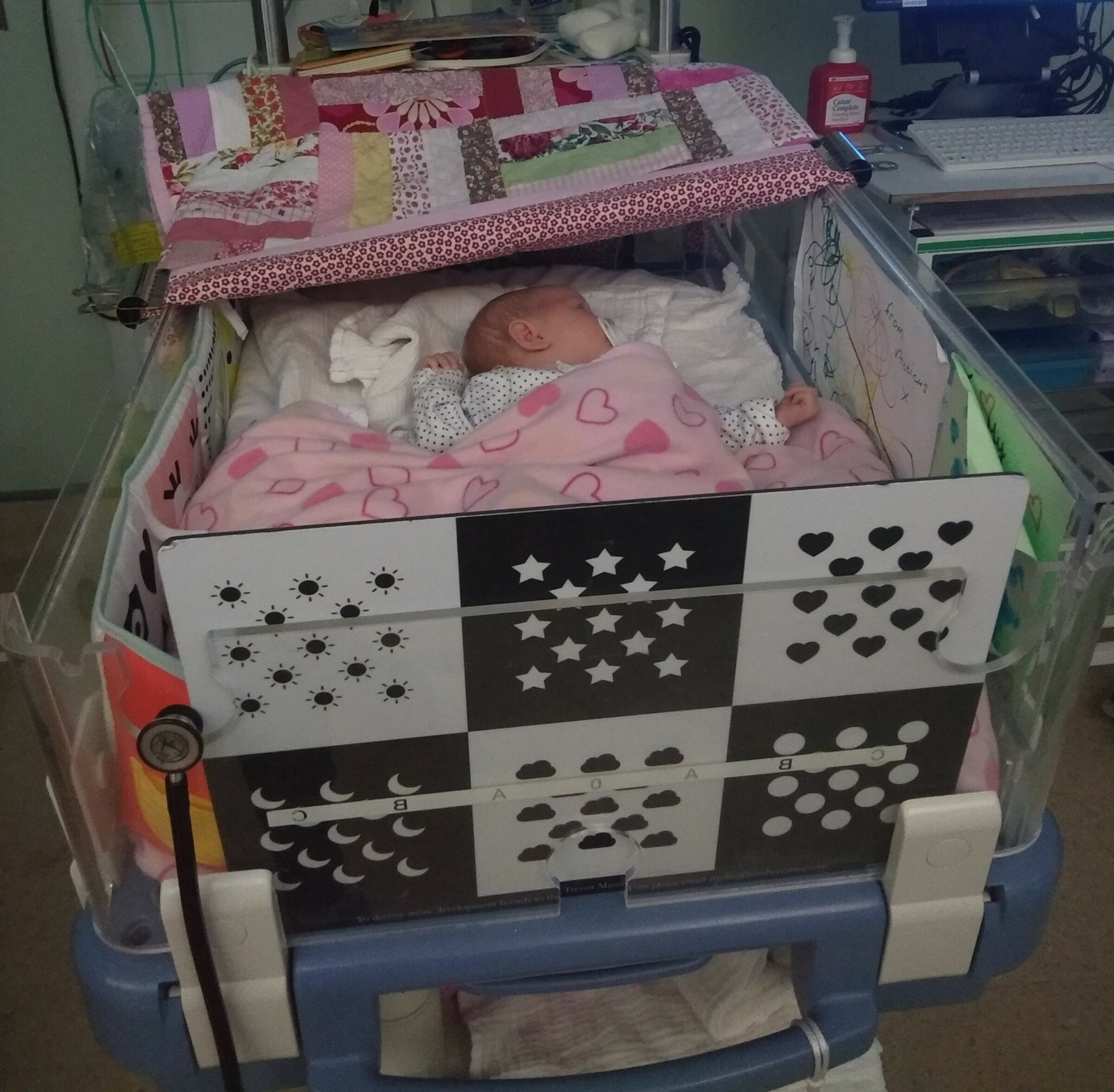 I believe that being close by impacted Thea's recovery and our relationship. I was worried that Thea's stay in hospital would have a negative effect on our bond, but we are so close. If I hadn't stayed at the House, I know I wouldn't have been able to spend so much time with her.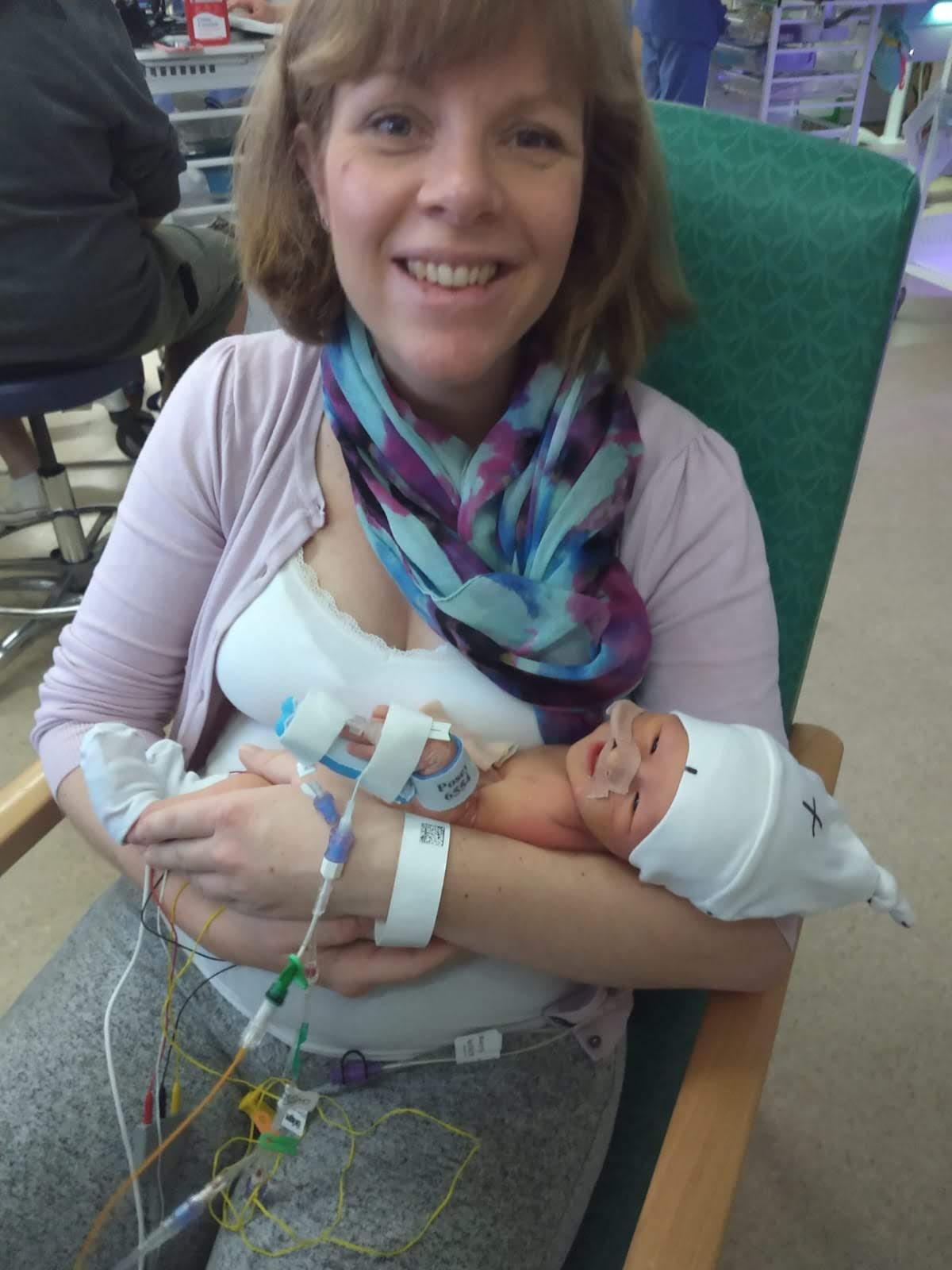 Initially, she was fed by a NG tube. I started to breastfeed her when she was about three weeks old. Feeding Thea was so important to me. It was one thing that no one else could do, which meant a lot to me because I felt that so much of my motherhood had been taken away. Staying at the Brighton House meant that I was always close by, which I truly believed helped us to establish a feeding routine.
The day after Thea was born, we were told we were on the wait list for a room at Ronald McDonald House Brighton and soon after, we had the keys to our room.
As I entered the Brighton House, I was overwhelmed! My husband, Ali, had spoken to the Deputy House Manager, Martin, and picked up the keys a day or two before. He told me I would be impressed, but it was more than I ever could have hoped for. I was expecting it to be like a hostel, which I still would have been grateful for, but it was so much more than that.
I cried when I saw my room. I felt so relieved because it gave me a space where I could be just minutes from my daughter as well as a space where I could spend time with family.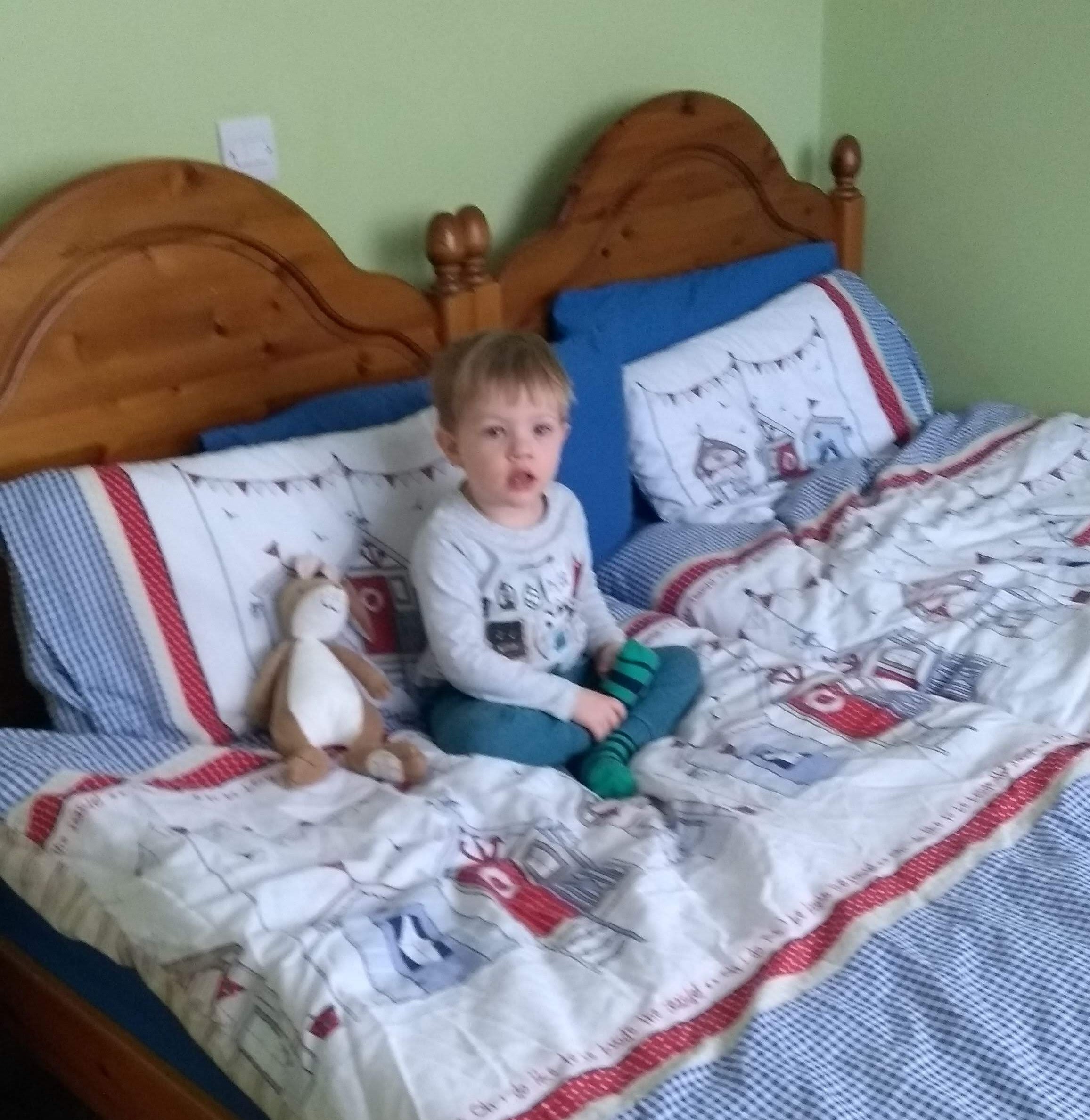 Before getting the room, I worried about my son, Atticus, who was two at the time. I felt heartbroken at the thought of not seeing him every day. As it turned out, I saw him almost every day as my husband, my parents or my parents-in-law brought him every day when they came to visit Thea.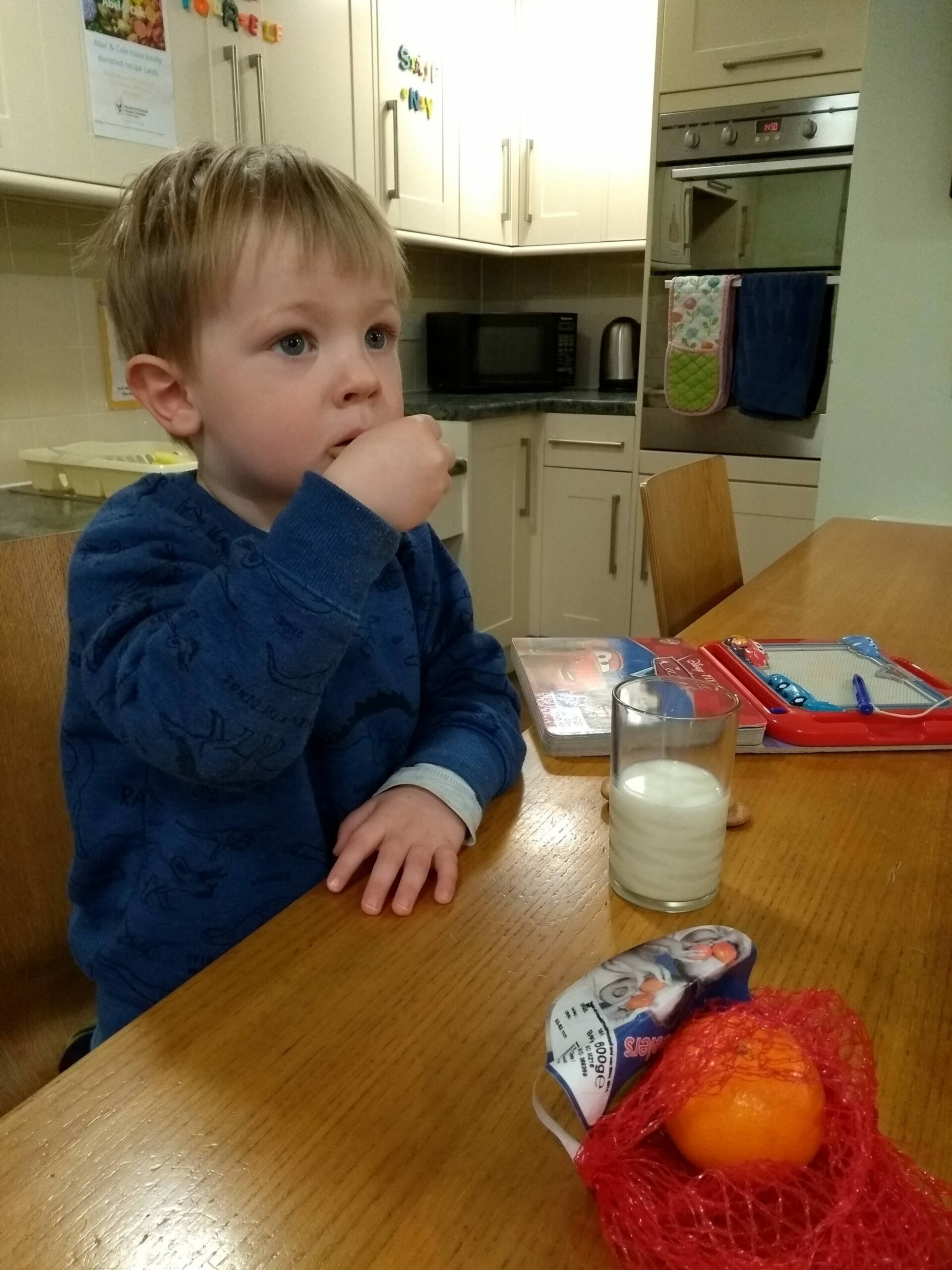 The rules in the Trevor Mann Baby Unit allow a maximum of three visitors at a time. It is also a difficult place for a two-year-old to be for very long, but the Brighton House gave us a valuable place for Atticus, to eat, play and sleep while his grandparents, who were looking after him, visited Thea.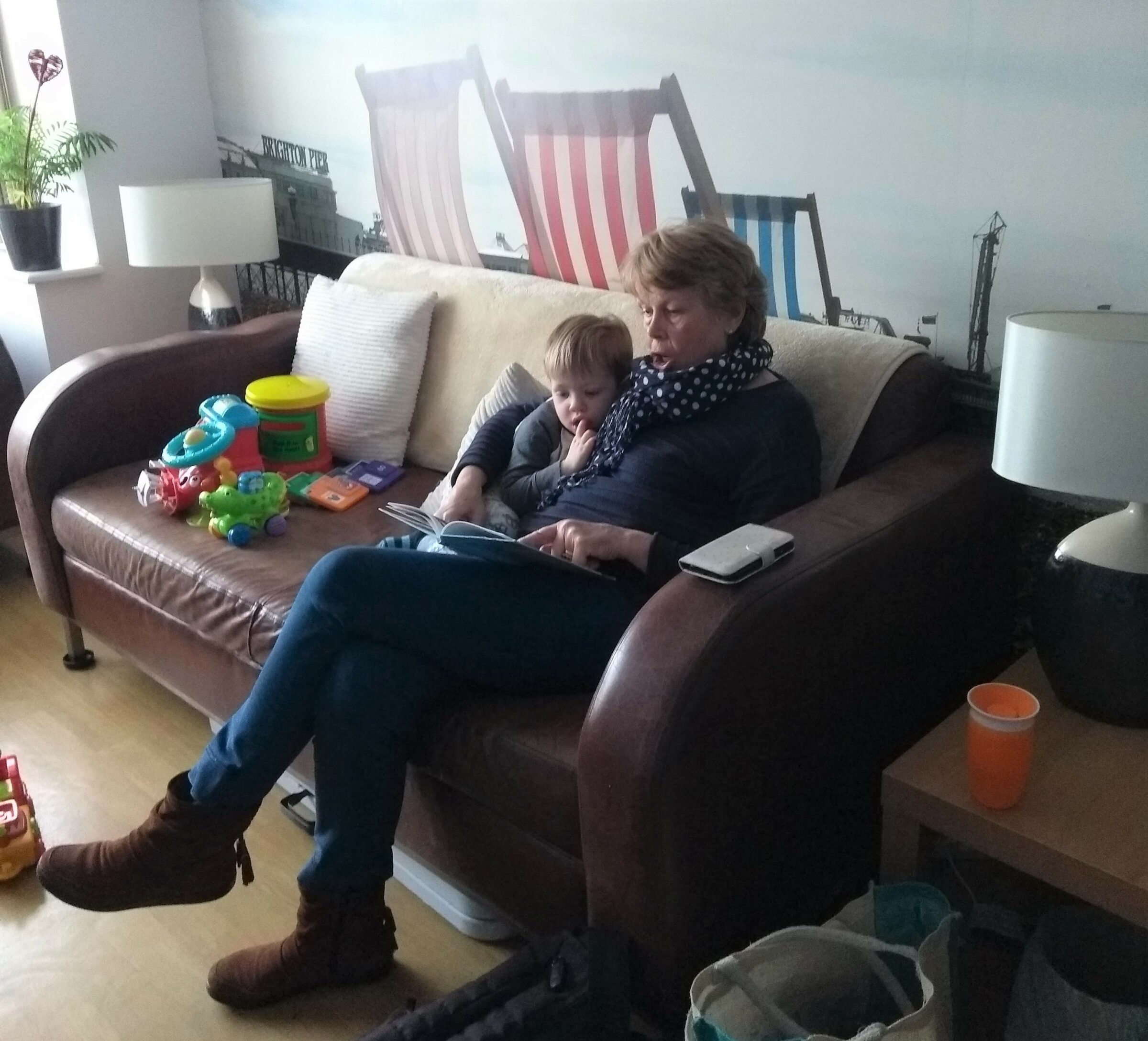 Most of my special memories from the House involve my son. He read stories in the lounge with his grandmas, he played with the toys, he had a bath in the family bathroom and he kept shouting, "Take it away Puffy!", which is a line from one of his favourite books, Barry the Fish with Fingers, over and over again so House Assistant Jazz could hear.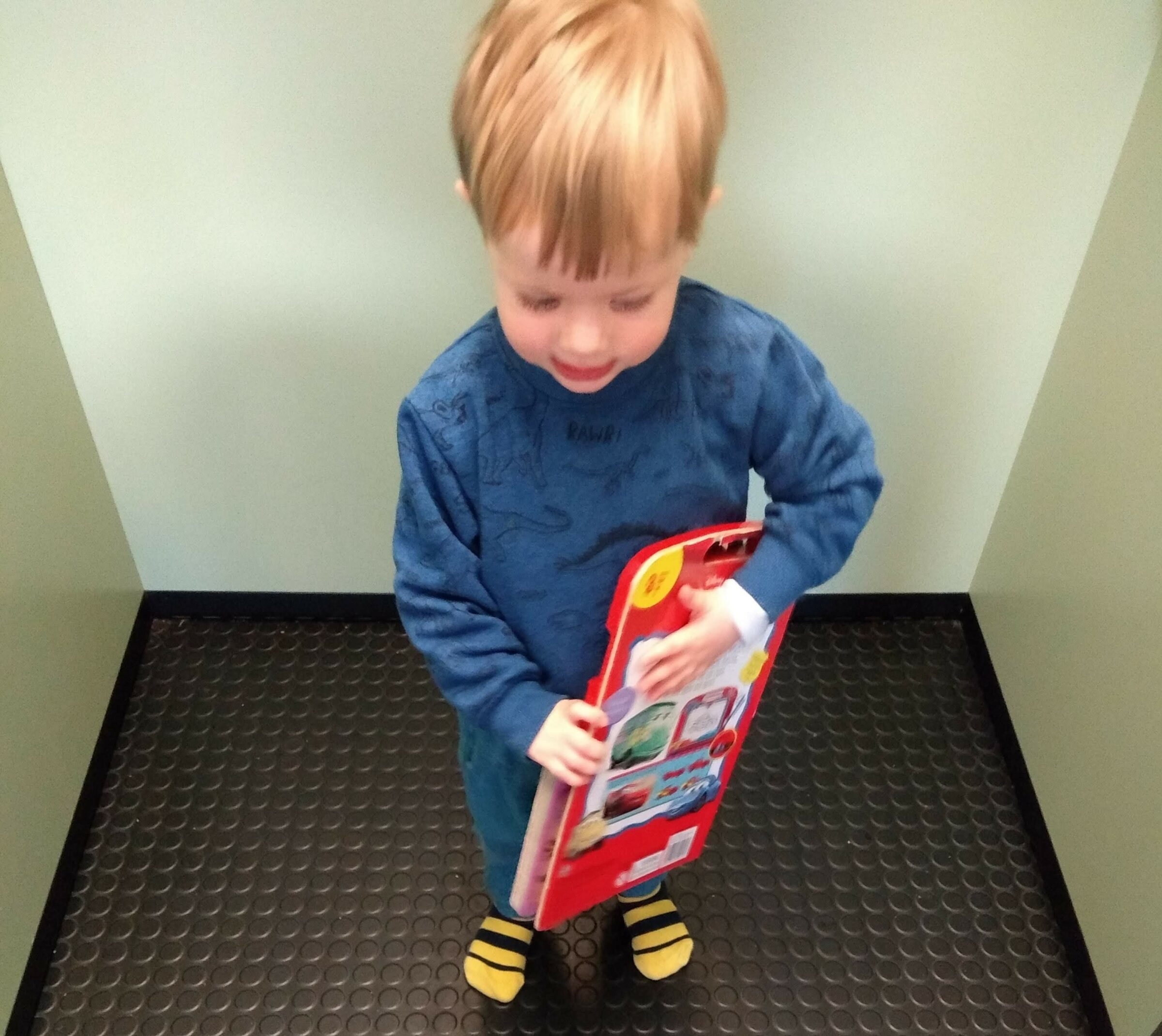 Thea spent 15 nights in intensive care, two nights in high dependency and eight nights in the children's hospital; 25 nights in total.
While she was in hospital, I was taught how to change her dressings, which meant that once she was stable, she could be discharged. With the help of an amazing community nurse, Shelley, and my mum, we changed Thea's dressings three times a week.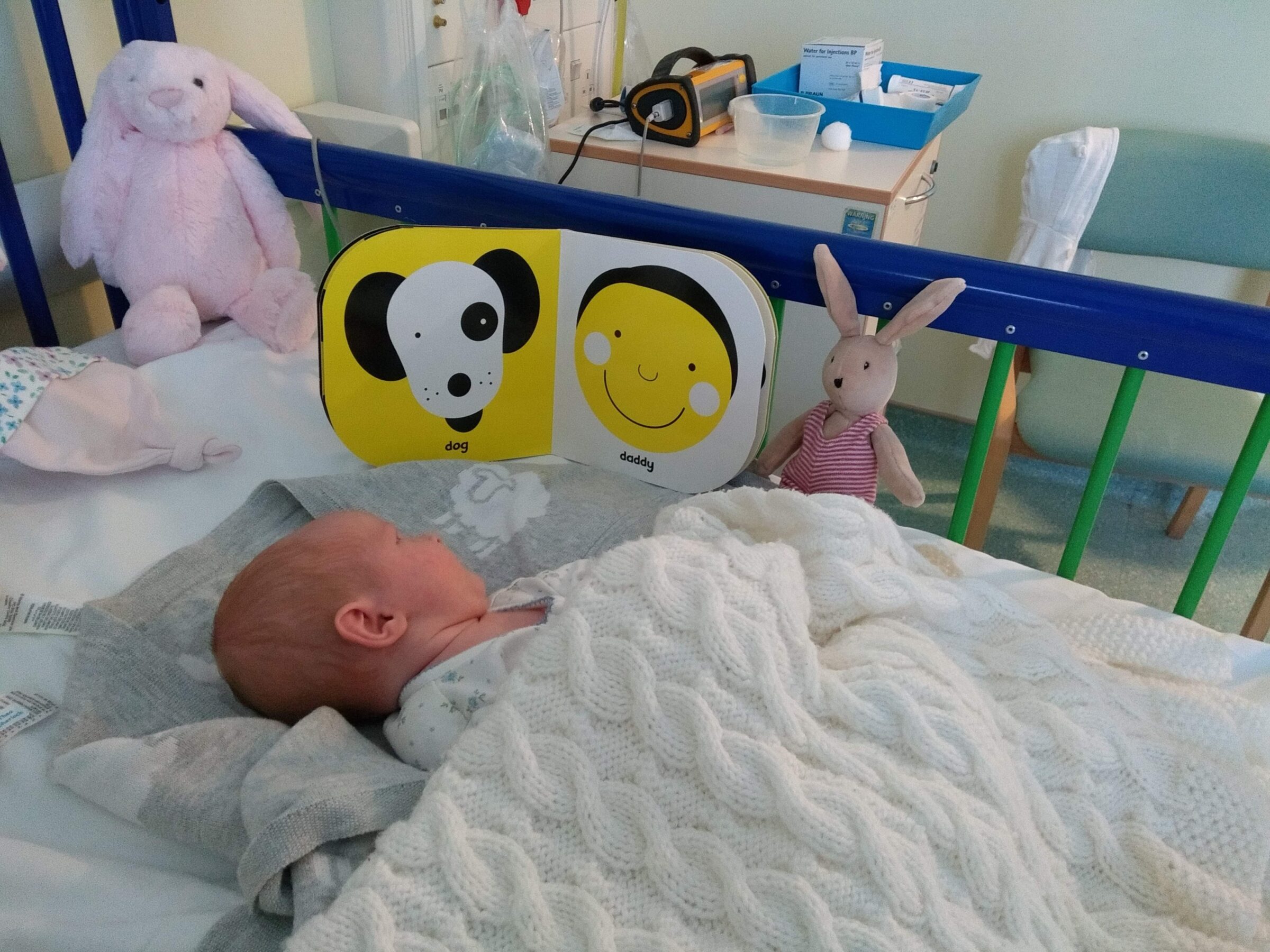 I went home three times whilst Thea was in hospital and each time we drove over the Downs, I cried. I hated the thought of being away from my daughter. Being in the House made me feel like I was still close to Thea. It also gave me somewhere close by to eat and rest when things got tough.
Because of the House, my husband and son were able to stay over for one night. It was so good to share an evening meal with them both and then bathe my son and read him a bedtime story. In short, it was nice to have a chance to be a family.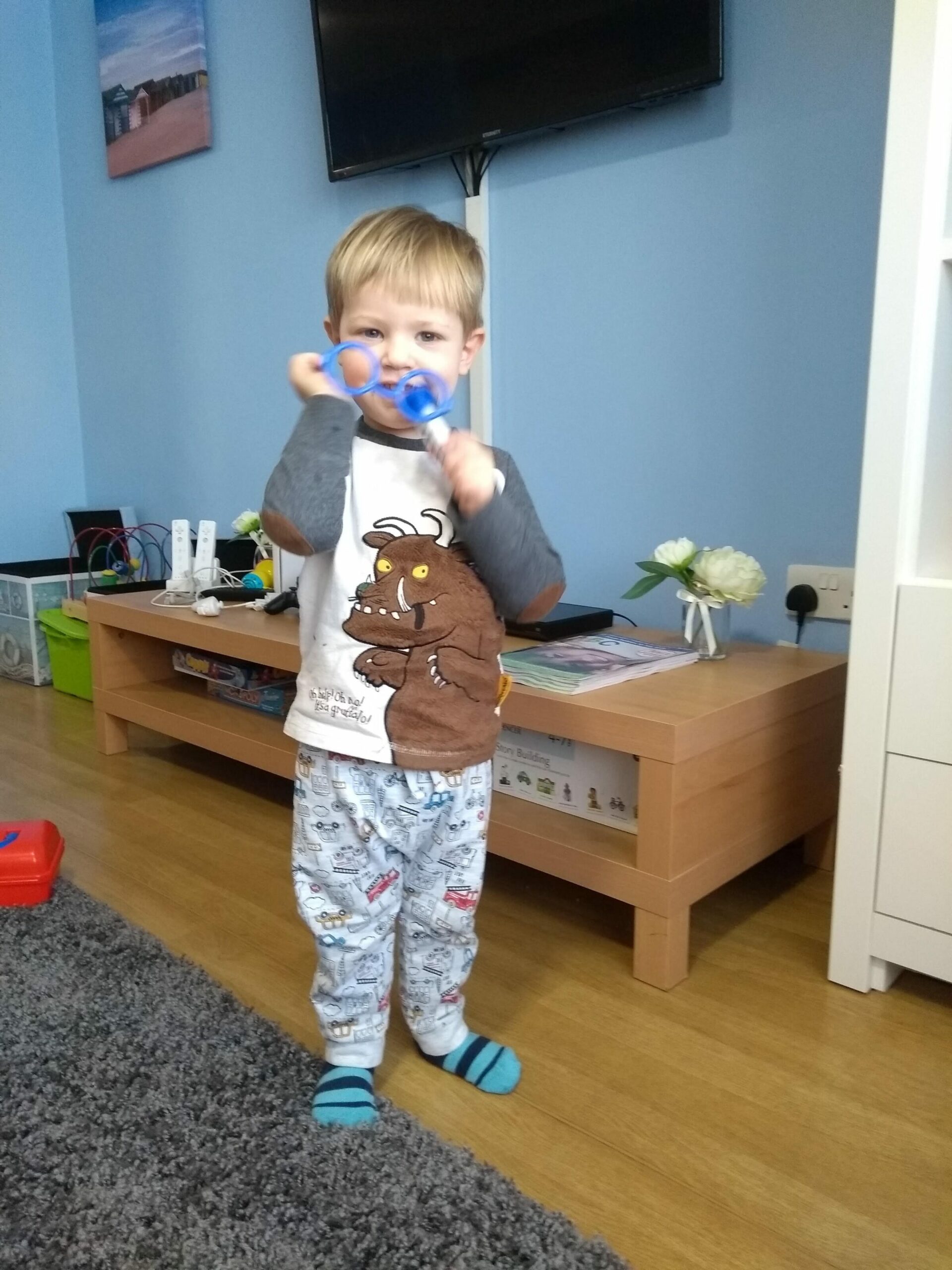 We have kept in touch with two families who were staying at the House at the same time. It was such a support to have other people to cry and laugh with during such an emotional time.
Thea came home on Saturday 30 March, just in time for Mother's Day on 31 March! Throughout this time, I had a room at Ronald McDonald House in Brighton.
When leaving the House, my overriding emotion was excitement because I was taking my daughter home. However, I did also feel sad because whilst my stay had been relatively short, the House and the people in it had a huge impact on me. It gave us a safe place to rest during a hugely emotional time.
The staff at the House are extraordinary. We went back to the House in September 2019 for the Charity's 30th birthday party. Whilst the House is a big part of our story, we didn't expect any of the staff to remember us, but they did. We have bumped into Jazz on one other occasion, and it felt like we were talking to an old friend.
If you want to fundraise or donate to Ronald McDonald House Charities UK, please do! The Charity offer a room to parents/families of sick babies and children without prejudice and the offer is unconditional.
Help us provide free home away from home accommodation to support families with children in hospital with a donation.