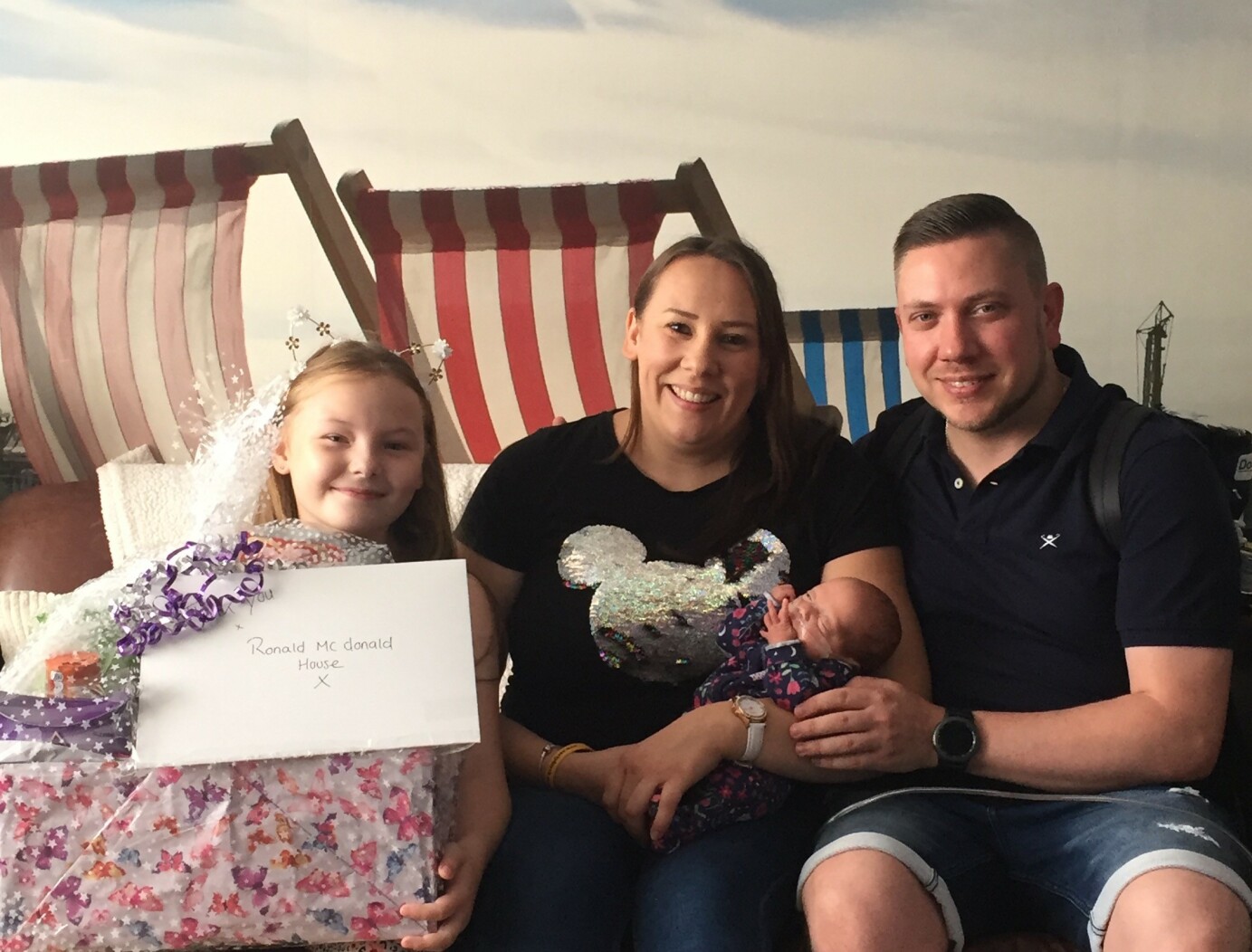 Fearing the worst: Sienna's story
When Marie's waters broke at 24 weeks pregnant with her second child, she was fearing the worst. Doctors said Marie's baby girl would have a 50/50 chance of survival. Two days later, Marie, from Eastbourne in East Sussex, gave birth to tiny baby Sienna at Brighton University Hospital. She weighed just 1lb 7oz. Sienna stayed in hospital for 96 days, during which time her family was accommodated at the Ronald McDonald House Brighton.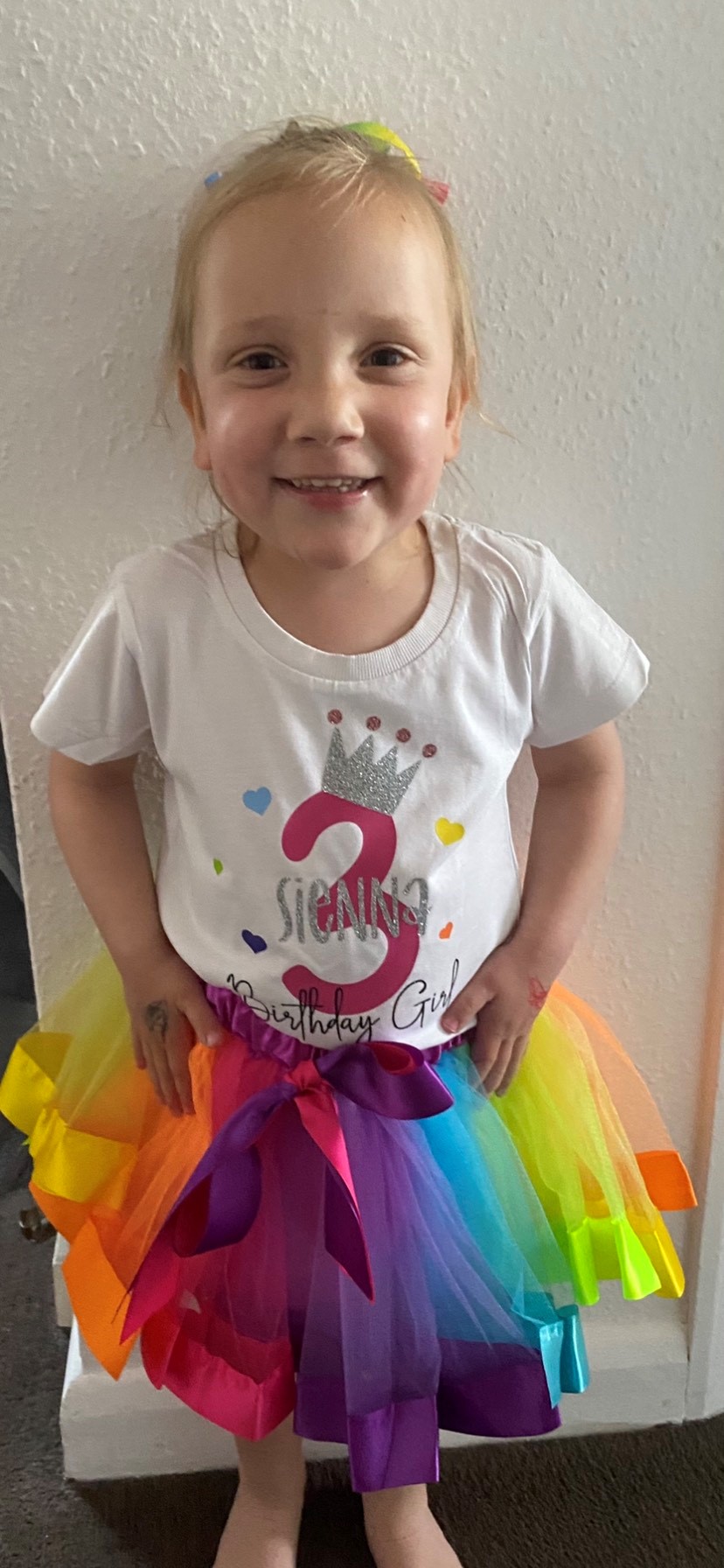 Sienna is now three years old and thriving. The family is in regular contact with the Brighton House and Marie fundraises and volunteers for Ronald McDonald House Charities UK, as a way of 'giving something back'.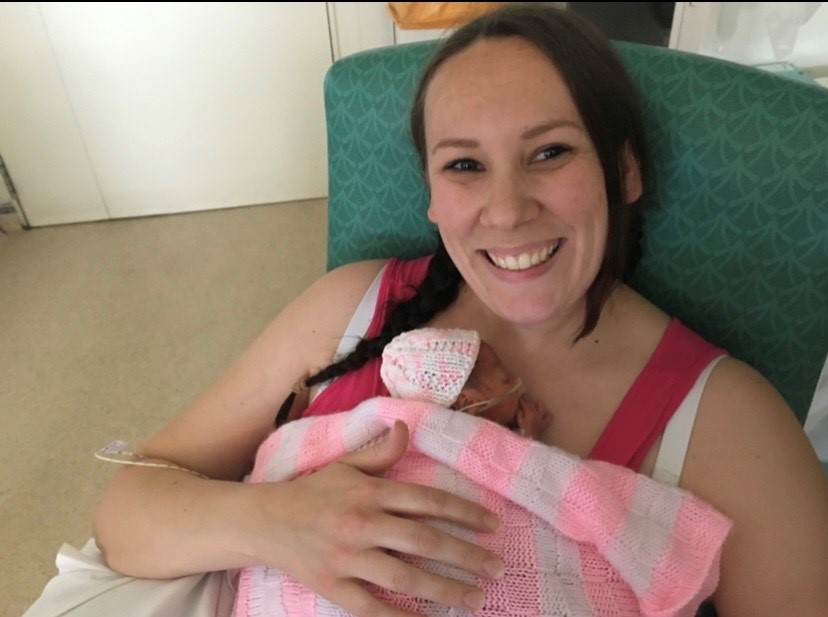 I had a straightforward pregnancy with Sienna up until the until the 24-week point. I work as a nursery room supervisor and I was at work one day in May 2019, when suddenly, I started to feel really rough. My back was hurting, and I knew something wasn't quite right. That evening, I leaked and worried that my waters might have broken. I spoke to my midwife, who said it was possible to have a little 'trickle' and that it may not be cause for concern.
She advised me to take my temperature, which I did, and it was normal. But as it got later, I felt worse and worse. I phoned the hospital again, as my temperature was creeping up and more waters seemed to be coming. The next day, my sister-in-law Hannah took me to Eastbourne District General Hospital to be checked out. We went there thinking I'd be back home in a bit but when they examined me, they confirmed my waters had indeed broken and things began to get serious from there.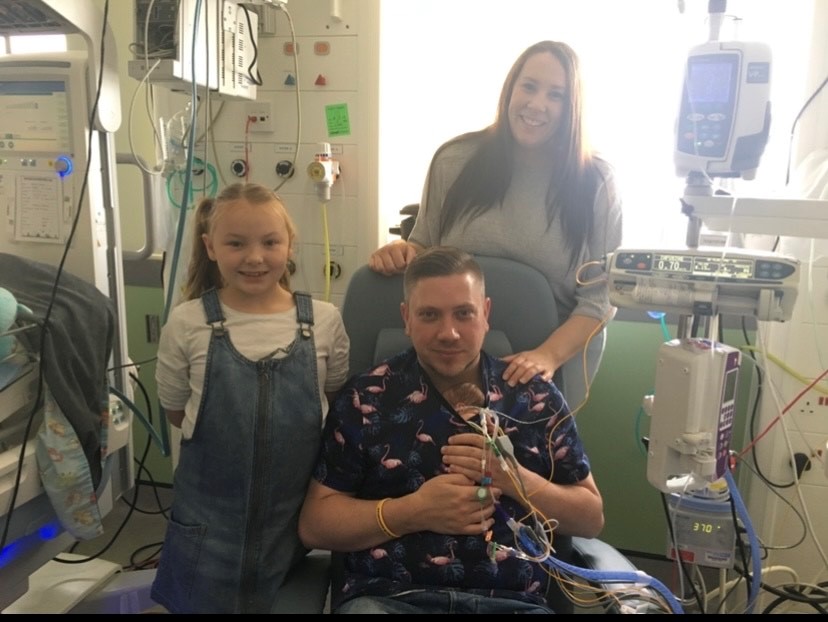 I was taken to Conquest Hospital in Hastings by ambulance and was told to 'try not to worry'. Obviously, I was very worried.
I have an older daughter, Jolie, who was just eight at the time, and my partner Nick was living in London. He was planning to move in with me and Jolie in Eastbourne closer to Sienna's due date in August. Hannah called him and he travelled to Hastings as quickly as he could, beating the ambulance!
There were so many doctors, nurses and neonatal specialists coming in to see me. One consultant said that the baby's chances of survival were just 50% but that of course, they would do everything they could to save her. I started to bleed a bit as well and having stayed relatively calm since my waters had broken, I finally started to break down, scared of what was going to happen.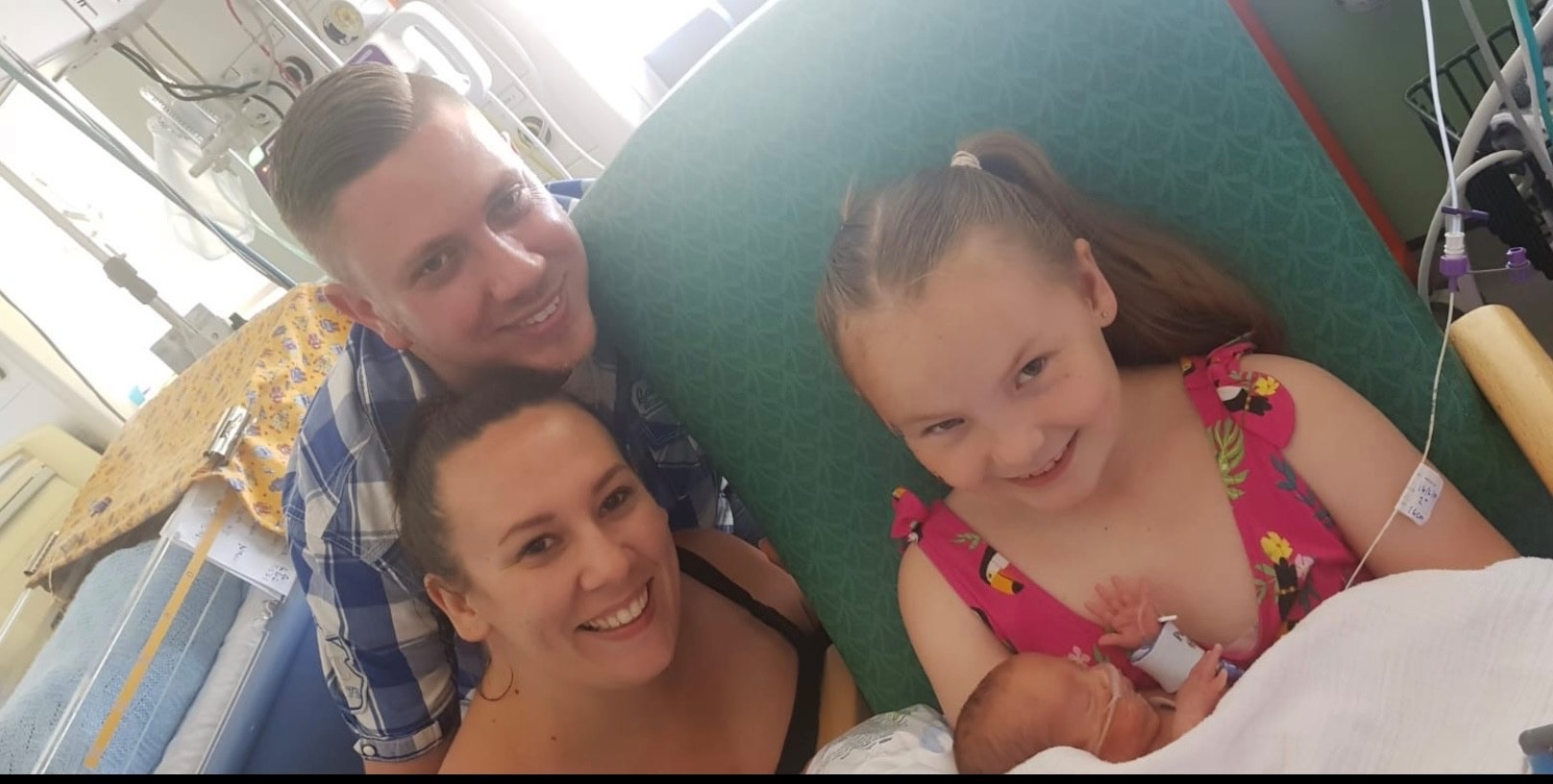 When I arrived, they pumped me with magnesium and steroids and did a scan. They said I shouldn't worry if baby was to come, as they had a special care baby unit (SCBU). However, after contacting the team at Brighton Hospital, it was decided I should be transferred there and again, I was rushed over in an ambulance. The 24 hours that followed were the longest of my life.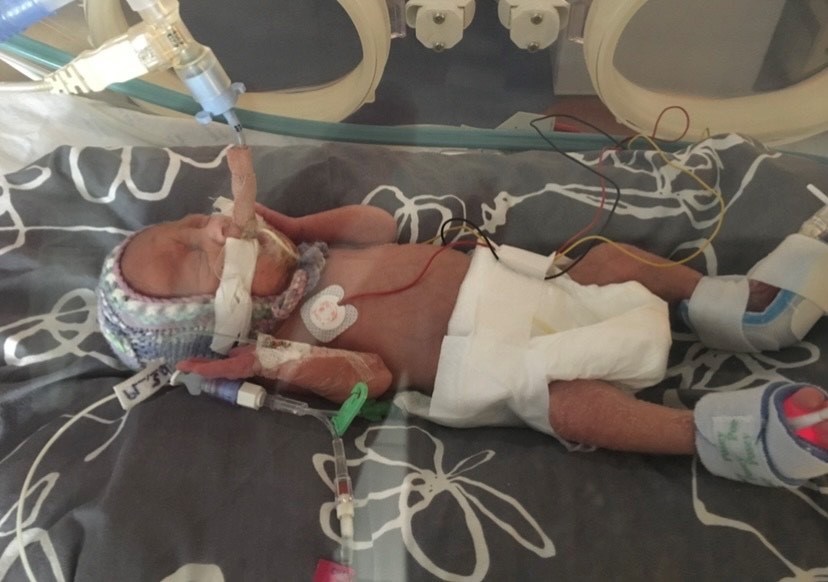 On Saturday 11 May, I was taken into theatre for an emergency cesarean section. Nick was by my side as Sienna was safely delivered and to our huge relief, we heard a little cry from her, which we hadn't been expecting at all. It filled me with hope. The theatre team showed her to us briefly and Nick took a couple of photos before she was swiftly taken to the Trevor Mann Baby Unit (TMBU).
It wasn't long before my whole family was at my bedside, having rushed over to see me as quickly as they could. I didn't see Sienna until later that evening. Meanwhile, it began to sink in that we were far away from home – an hour's drive or so – and I had Jolie to think about too. My brother and his wife kindly offered to move into our flat to help look after Jolie, allowing me to stay close to Sienna in Brighton.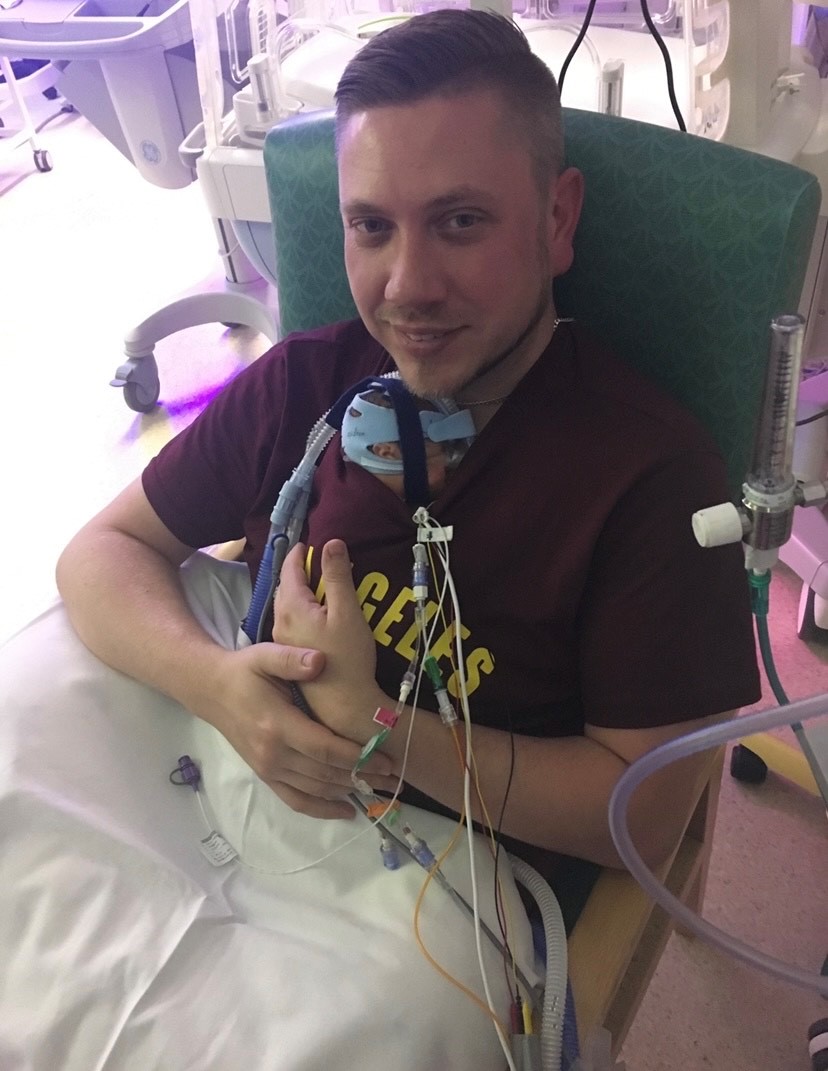 I stayed on the post-natal ward for seven days. Nick stayed with me for the first couple of nights, after which time he was referred to stay at Ronald McDonald House Brighton. He stayed there in a single room by himself for a few nights and I joined him when I finally plucked up the courage to leave the hospital.
When I left the ward, I was a wreck. I was scared about going to the House but the moment I walked in there, I felt like I was home.

Mum, Marie
The next day, all my friends turned up with everything we could need, food, toiletries, clothes, and treats. We got transferred into a family room and when I realised Jolie would be able to come and stay with us too, I was so relieved.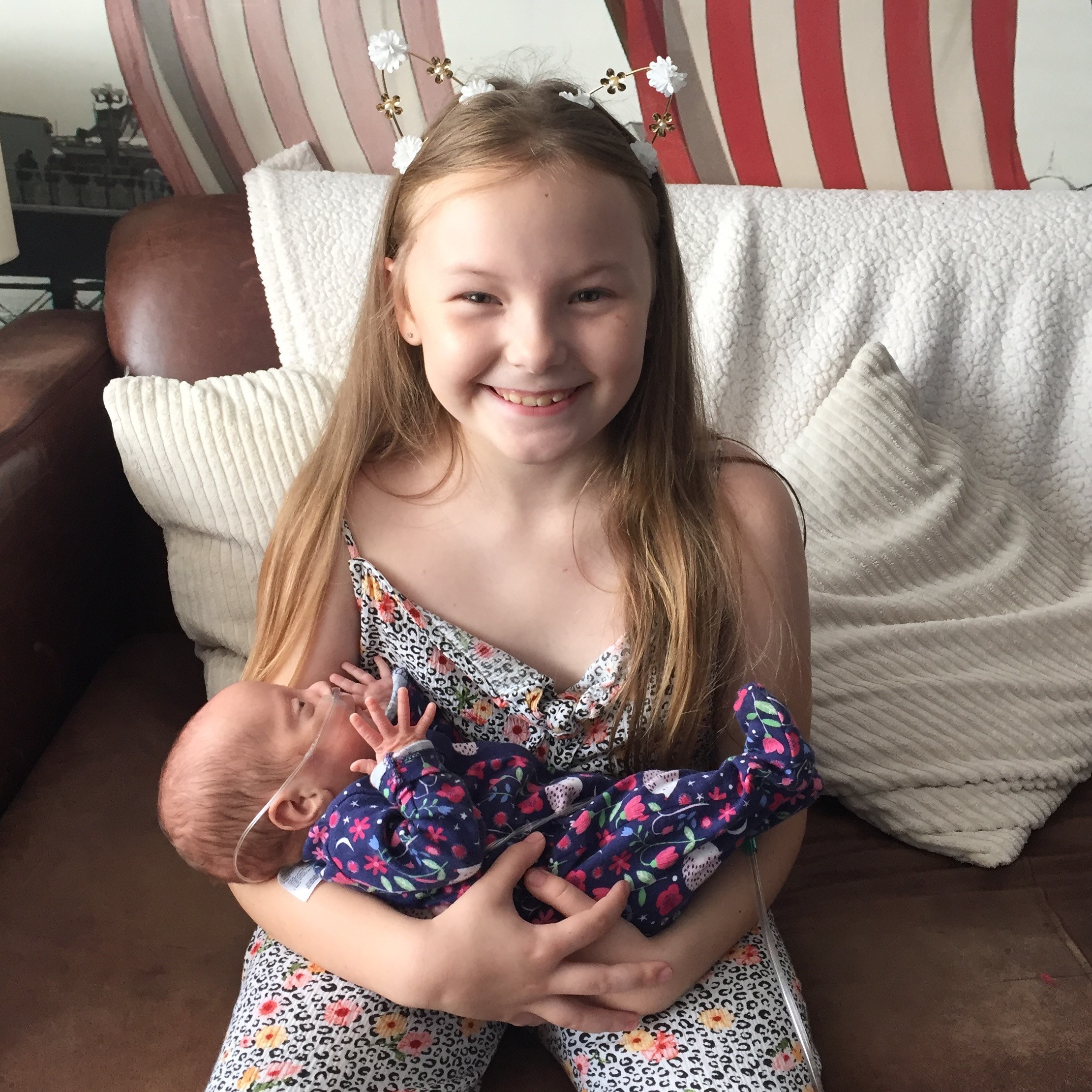 I got into a routine in the House and all the staff were so welcoming and supportive. I was expressing breast milk to feed Sienna several times a day, and they helped make me feel comfortable while I was doing that. During her school summer holidays, Jolie moved into the House with us and bonded with members of the team, especially House Assistant Jazz, who she became 'best friends' with. Every day I'd walk down to the beach with Jolie too, being conscious to get some fresh air away from the hospital and spend quality time with her.
We stayed at the House for 96 nights in total. After Sienna was discharged from TMBU, she was transferred to Hastings for 12 days and eventually she was strong and well enough to come home on oxygen.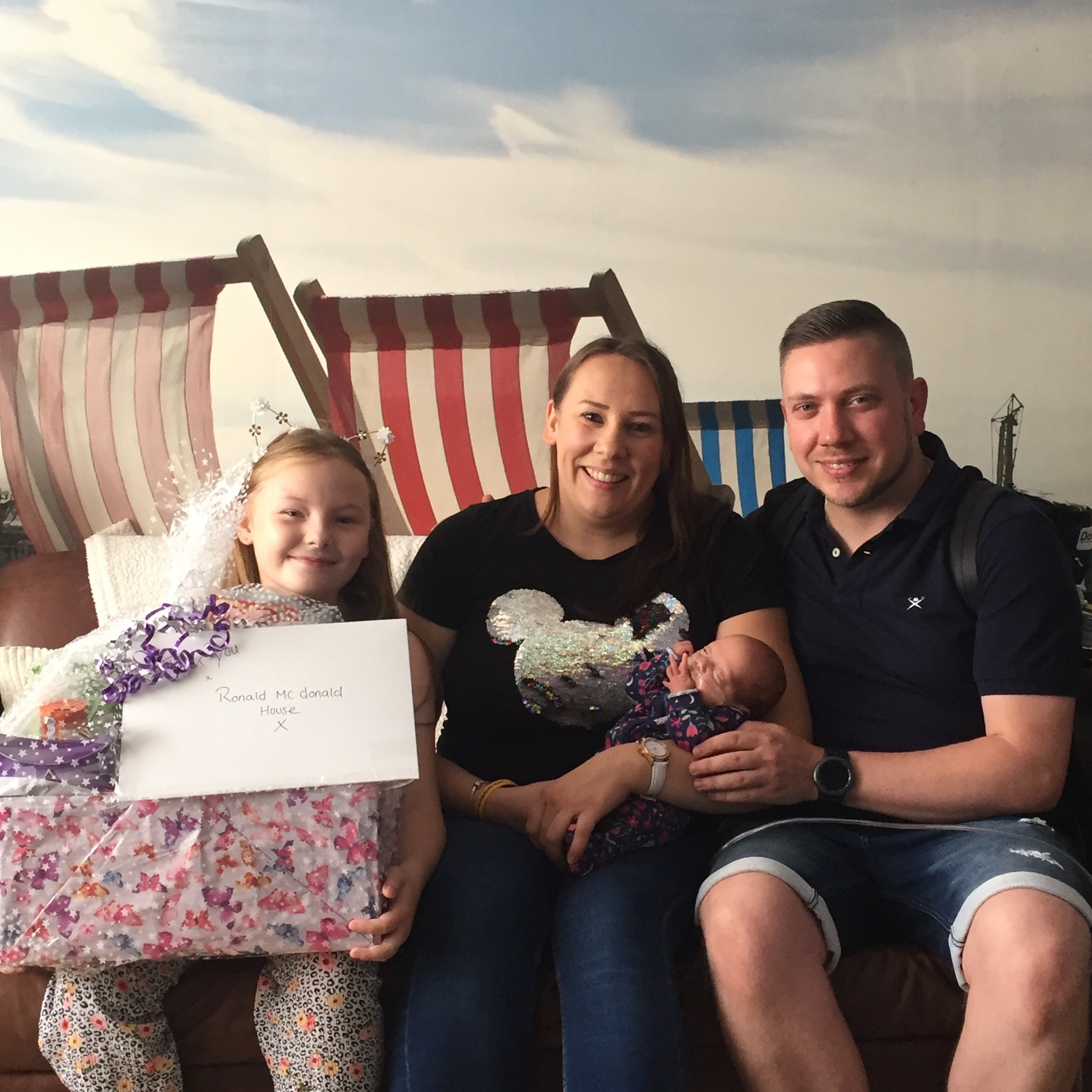 When I left Brighton, I hated it. It had become our home for more than three months and I missed it so much. During our time there, Sienna had gone through heart surgery and had had several other health challenges to overcome, including a reaction to her 12-week immunisations, after which she needed to be resuscitated.
Thankfully, once we were home, Sienna continued to grow stronger, putting on weight and reaching milestones we never thought she'd meet. She's a feisty toddler now and continues to thrive. She goes to nursery with me and is due to start school next year. At her last appointment with the consultant, everything was fine, and all being well, she'll be discharged when she's five.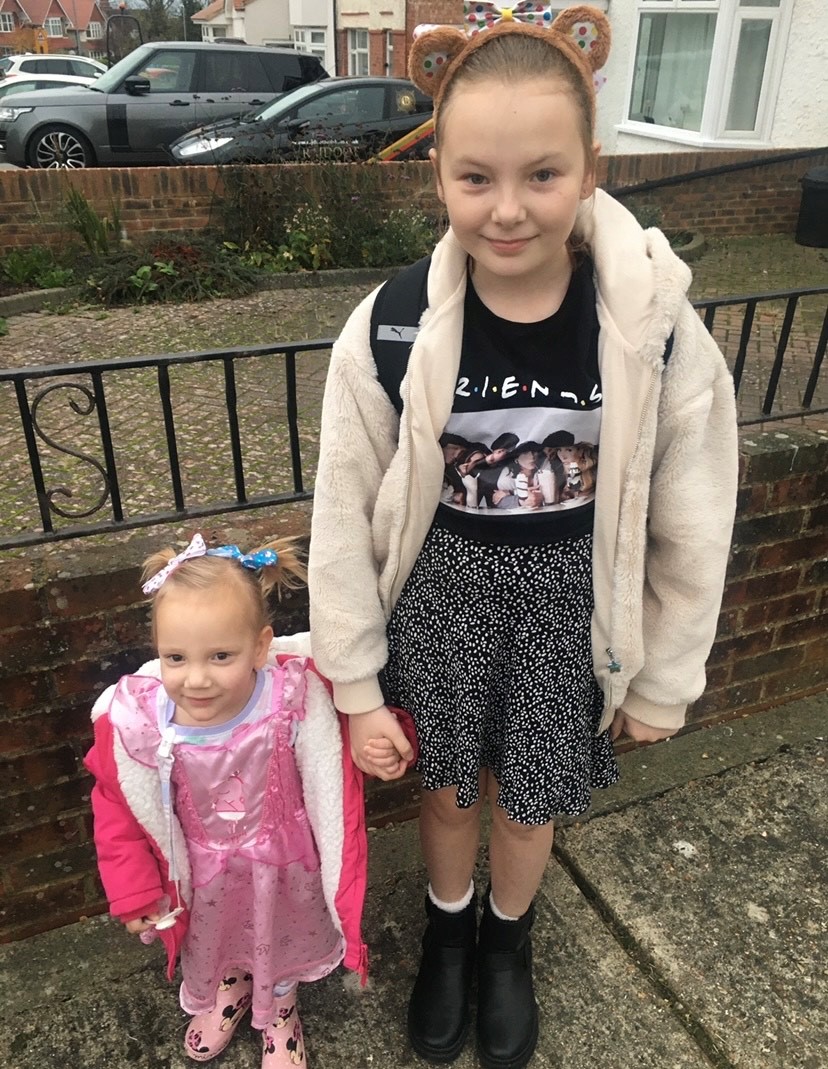 Meanwhile, we've stayed in touch with the Brighton House and before the pandemic, we'd go back regularly to visit. We've attended Christmas parties and Family Fun Days. This July, I'll be volunteering again at the Eastbourne Families Day. I always encourage people to support Ronald McDonald House Charities UK. Instead of cards, I usually do a Facebook fundraiser for the Charity for my birthday and I'll continue to do what I can to promote it.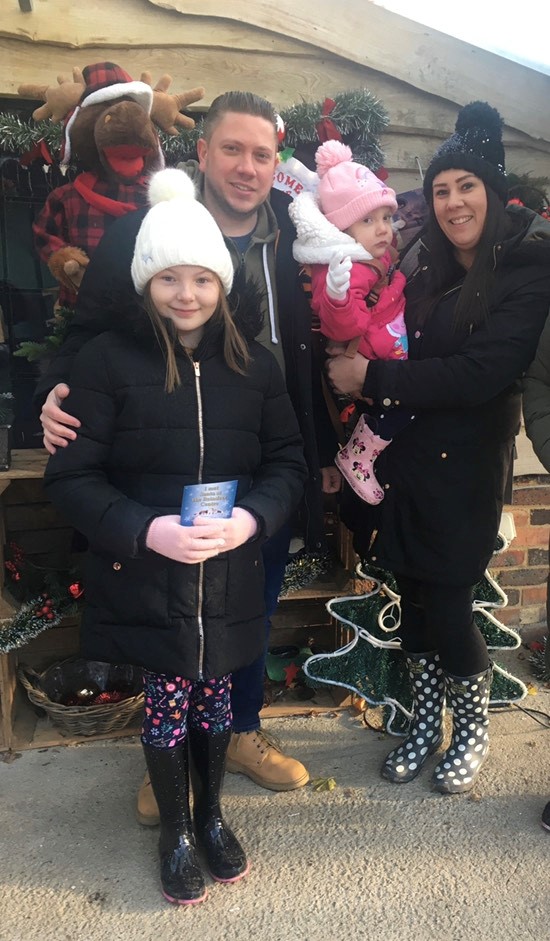 Help us provide free home away from home accommodation to support families with children in hospital with a donation.