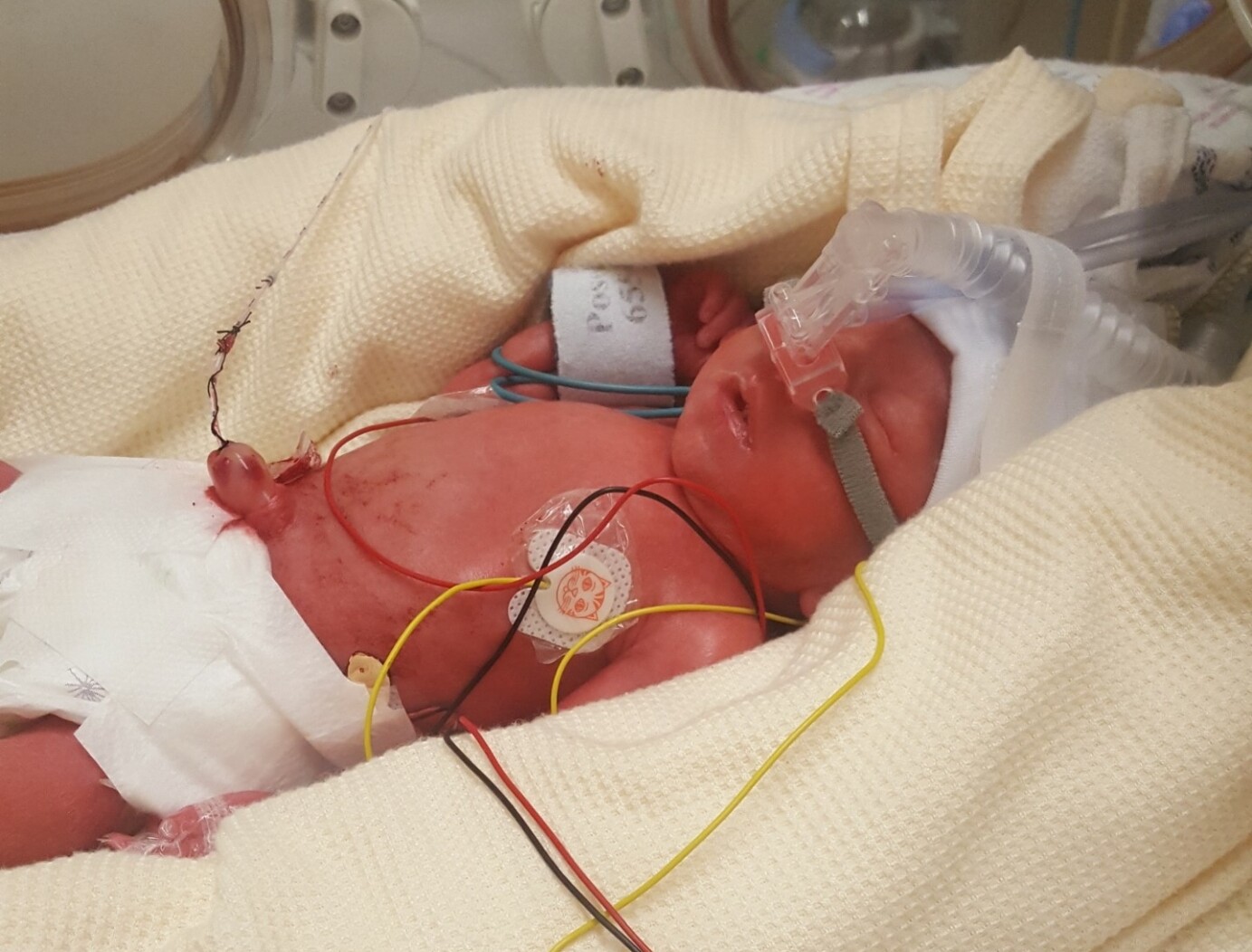 Defying all the odds: Arthur's story
Emma became anxious during her pregnancy when, at nine weeks, she had a bleed which, devastatingly, doctors discovered was caused by a twin that she'd miscarried. She continued, however, to have a trouble-free pregnancy until 25 weeks, when her waters broke prematurely.
Emma gave birth to Arthur, her second child, on 1 April 2018, nearly 12 weeks early. Weighing just 2lbs, Arthur had a difficult start to life and stayed in hospital in Brighton for six weeks. Meanwhile, Emma and her family were accommodated at the Ronald McDonald House Brighton, something for which she is eternally grateful. Arthur is now four and about to start school, having smashed his milestones and defying all the odds.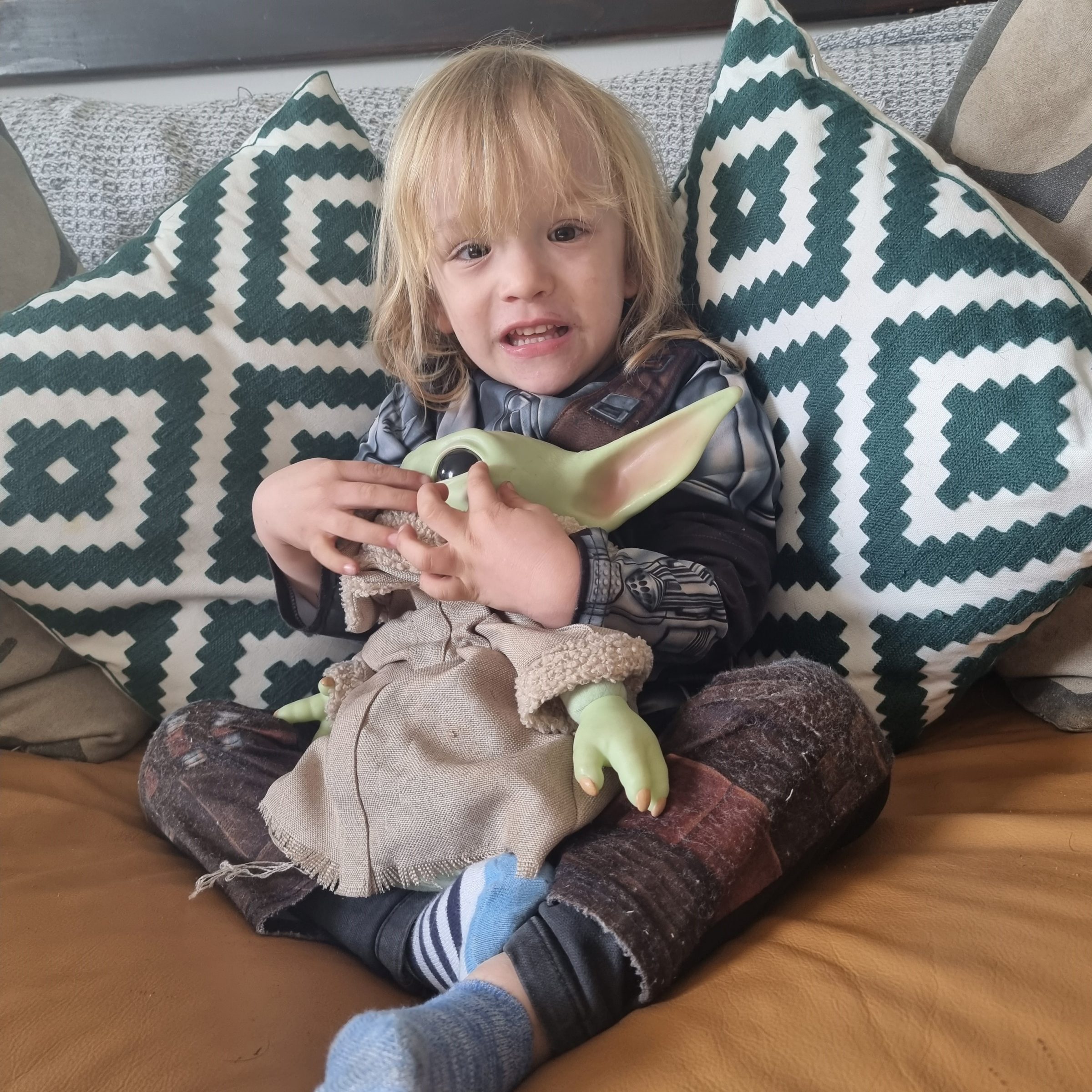 One Sunday, when I was pregnant with Arthur, I was relaxing on the sofa listening to Bob Marley when I felt my waters break. I went to the hospital for a check-up, to be told that everything was fine and that it was a 'false alarm'. Fortunately, however, just before I left to go home, the midwife went to check with her colleague and came back in to apologise and tell me that my waters had, in fact, broken. That's when my traumatic journey begun.
I live in Eastbourne and was referred to Medway Maritime Hospital, nearly two hours' drive from home. I was there on my own for a week being monitored. My husband Adrian was able to visit a couple of times, but he was looking after our older son, Harry, who was five at the time. I had a couple of scares while I was there, when they thought I was going into labour, and it felt very lonely.
After a week in Medway, during which time I had lots of different tests, I was sent home. They were convinced that I wouldn't go into labour until 36 weeks, at which point I would be induced. However, just a week after I got home, I started to get contractions. I rang triage at Conquest Hospital in Hastings and explained to them what was going on. They asked me to go in and they examined me and said I wasn't in labour but that I had a urinary tract infection, which was causing my pains.
I was convinced that I was in labour, and they called an ambulance to take me to the Royal Sussex County Hospital in Brighton, where a cot would be available for my baby, should we have needed it.
But just 20 minutes later, before we'd made it onto the ambulance, I began to feel unwell, so Adrian called for a midwife. She came in, asked me to take my leggings off, and out popped Arthur! I couldn't believe how fast it all happened. The midwife hit the red button and a swarm of medics came running in, looking even more surprised than I was! I had a glimpse of Arthur before he was taken away into their neo-natal care and prepared for the journey to Brighton.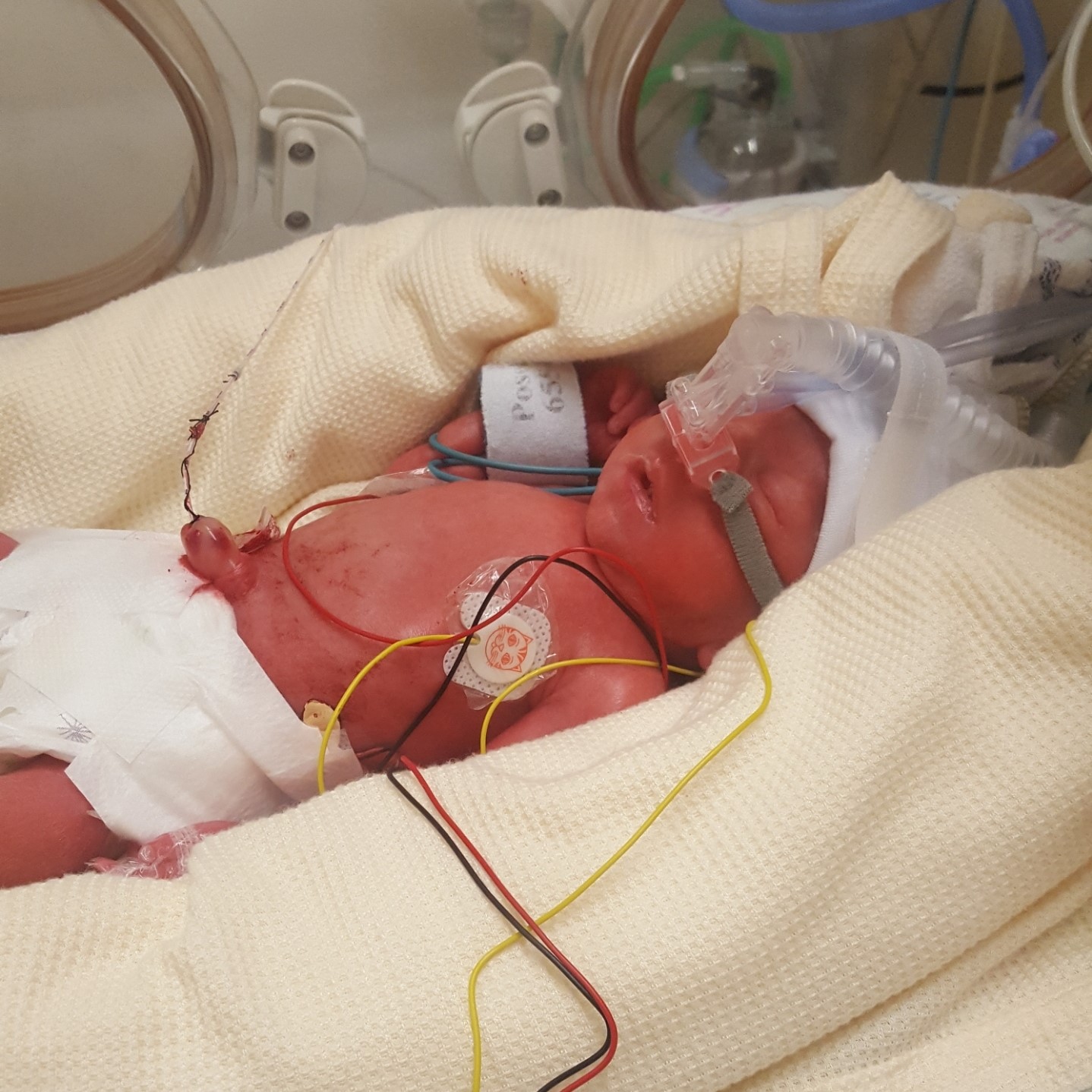 I was able to stay on the ward in Brighton for five days and luckily, on the fifth day we were there, a room become available at the Ronald McDonald House in Brighton, which serves the Royal Alexandra Children's Hospital and the Trevor Mann Baby Unit. The nurses told me what a lovely place it was, but I was reluctant to move from the hospital ward, as the thought of being in another building to Arthur was extremely daunting. I just didn't want to leave the safe bubble of the hospital.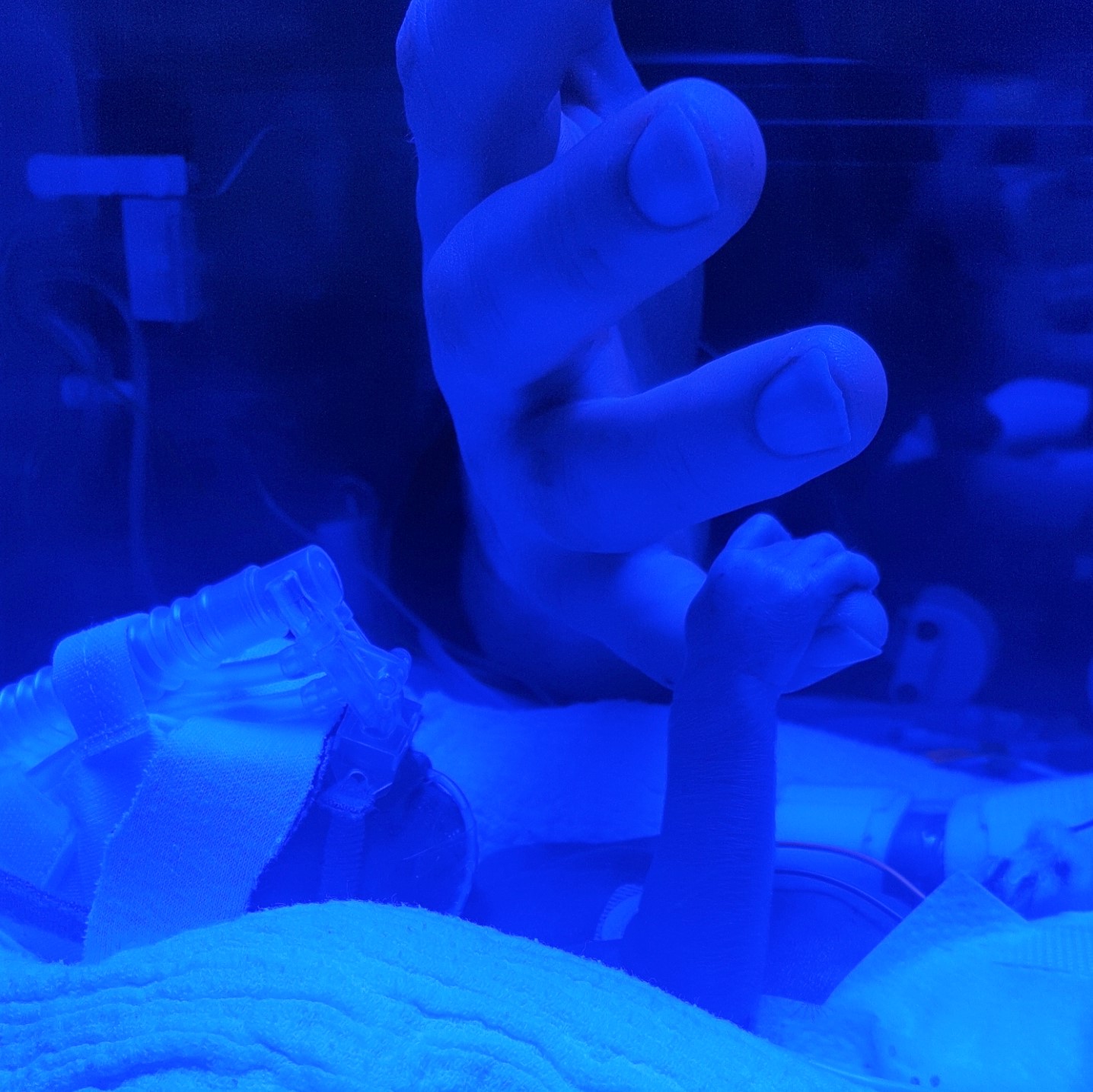 I was feeling apprehensive. As soon as we walked through the doors, my fears were laid to rest.

Mum, Emma
A friend was visiting me on the ward, and I asked her to come over with me to see the House, as I was feeling apprehensive. As soon as we walked through the doors, my fears were laid to rest. We had a friendly welcome, and the atmosphere was calm and relaxed. It made me realise just how tense and stressful the atmosphere of the neonatal ward was. The House Assistant Jazz showed us to our room; she was lovely and so welcoming. The room was great too and as it was Easter, they'd put some chocolate eggs in there for us. I couldn't believe how special the place was.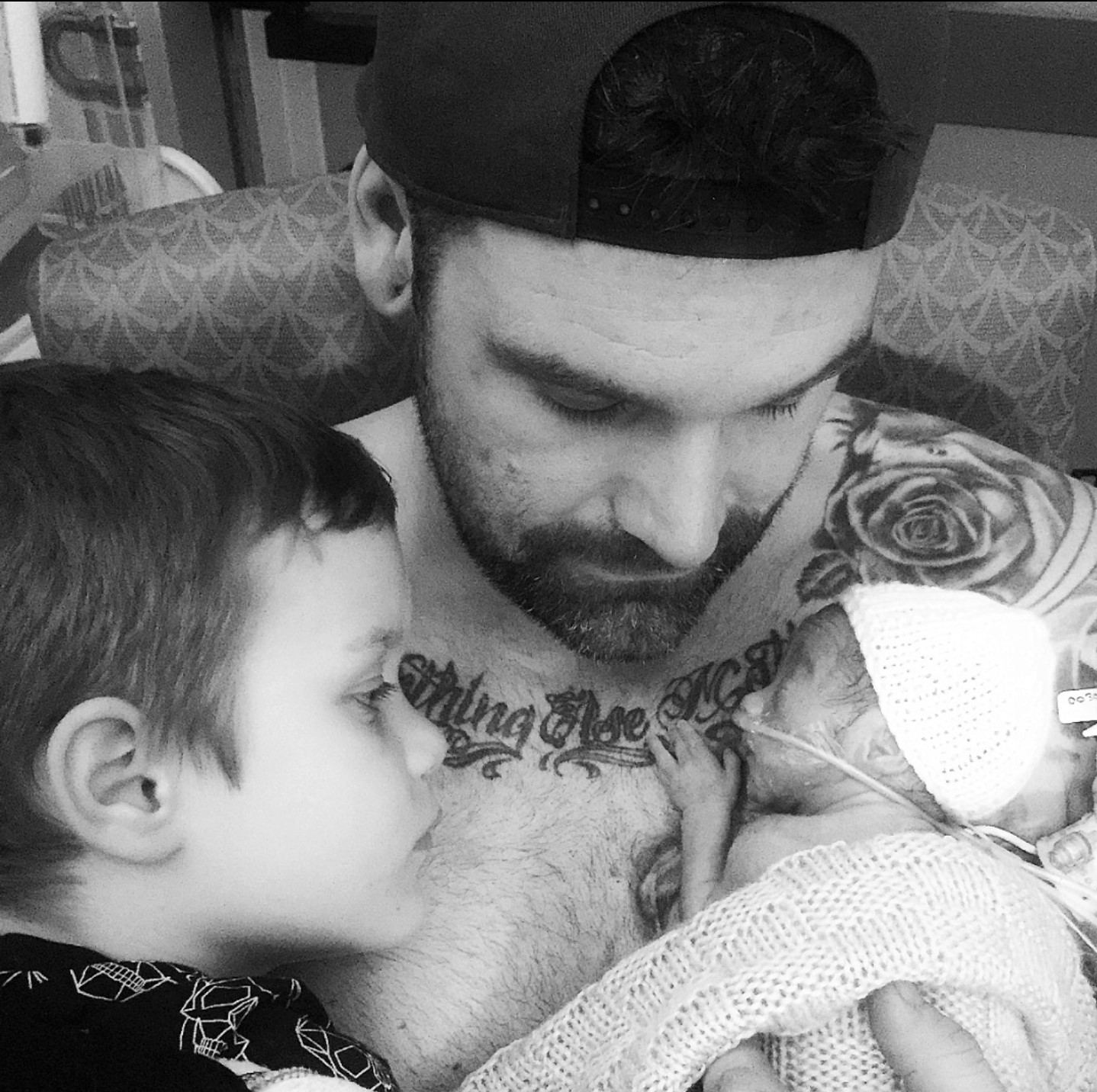 Staying in the House meant that I didn't have to go home without Arthur, which is something I really didn't want to do. It also meant that our older son Harry could come and stay with us, which he wasn't able to do at the hospital. The family room we were given was plenty big enough for the three of us and there was the lounge with lots of toys he could play with too.
We've always had a family tradition of doing a movie and a pizza night every Friday. The staff in the House got to know about this and helped us to ensure we could continue our special family routine, which gave Harry that familiarity he needed in otherwise unfamiliar circumstances. Four years on, we still do weekly Friday pizza and film nights now!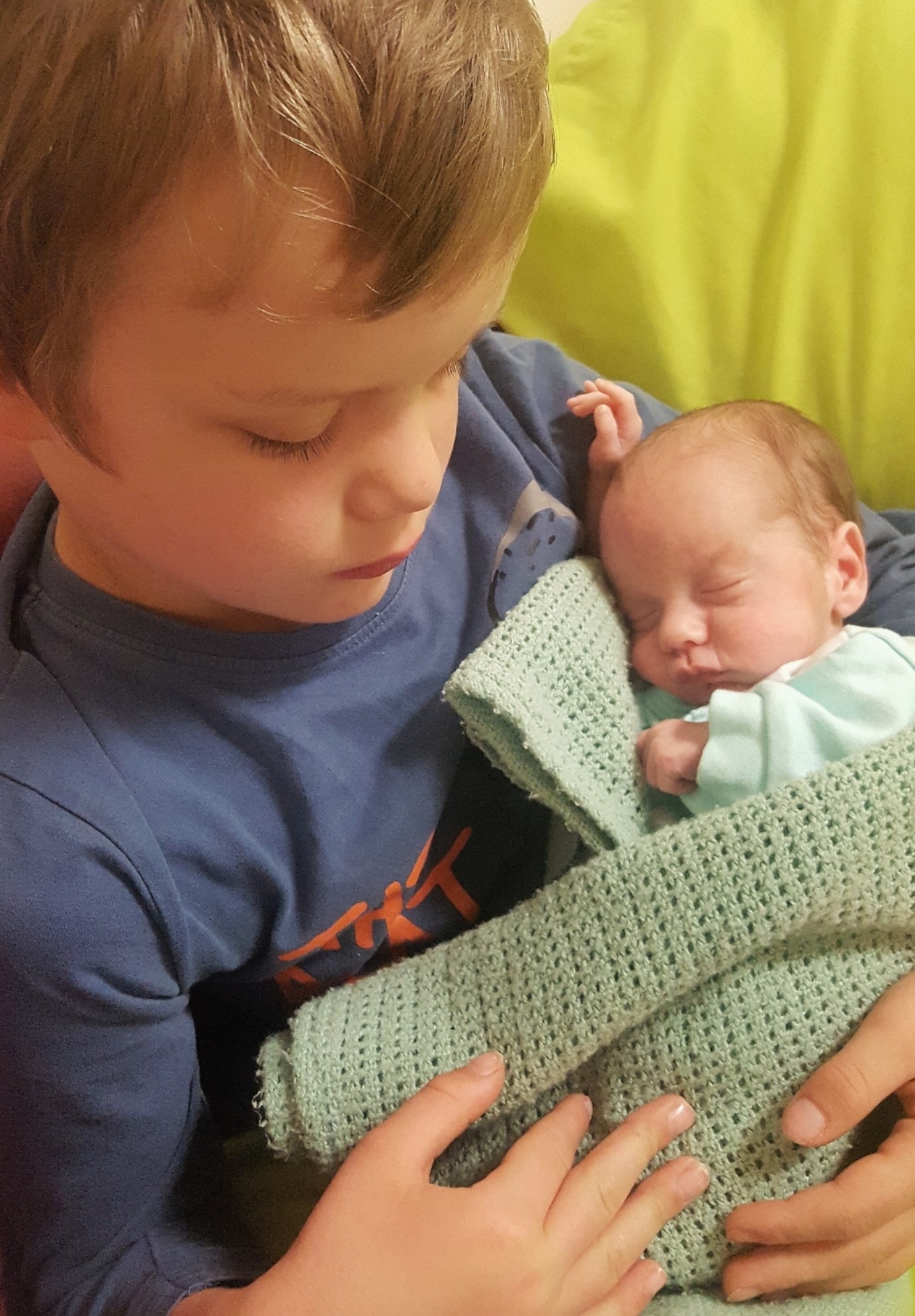 Arthur stayed on the Trevor Mann Baby Unit for six weeks and we were able to stay at the Brighton House the whole time he was there. After that, he still wasn't well enough to come home, unfortunately, so he was transferred to Hastings, about a 45-minute drive away from Eastbourne. I would travel daily to see him, which was very costly in terms of the fuel, but as well as that, not having a House to retreat to during the day, was emotionally draining.
When we were in Brighton, I would spend the morning with Arthur, pop back to the House at lunchtime for something to eat and take a few minutes to step away, breathe, and process everything, to recharge my batteries. I'd then go back to the ward and stay there until late in the evening.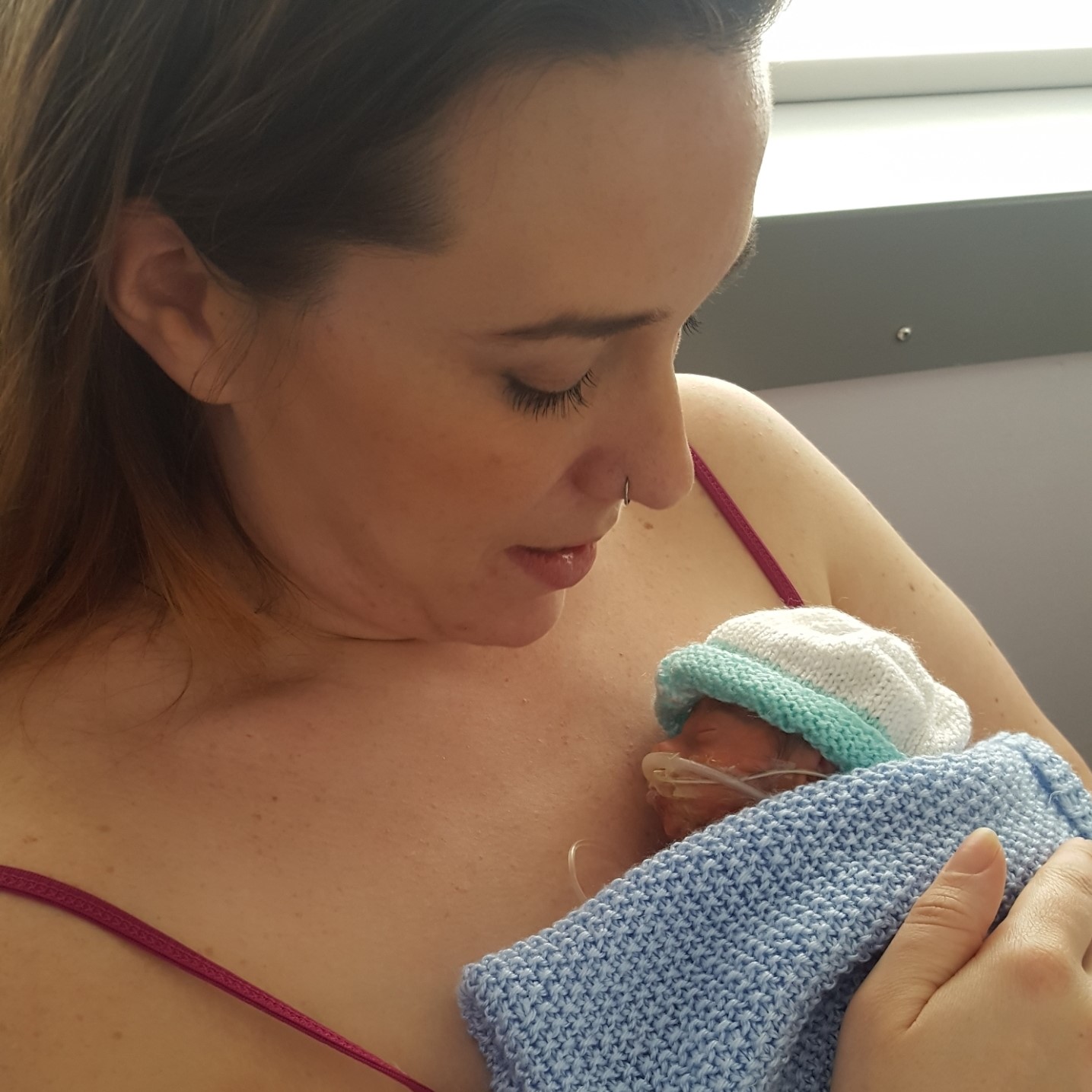 Arthur had some breathing support at birth but didn't need full ventilation. He suffered a bleed on the brain, which required frequent monitoring with ultrasound scans. He had issues controlling his blood sugar levels, as well as stomach problems, which are very common with premature babies. But some of his biggest health issues were after we'd left the unit.
We'd been home for about two weeks, when I noticed a big lump on his groin when I was changing his nappy. I took him to the hospital and the diagnosis was an inguinal hernia.
I had to rush him over to Brighton, where we stayed for a week while they waited for the swelling to go down so they could operate. He was still tiny – weighing just 3.5lbs. He had the operation and stayed in for a few days before he was discharged. When we got home, he didn't seem very well, so I took him to the doctors and they said he was fine but I knew something wasn't right, so we were sent to the hospital to see a consultant. The consultant also thought he was fine, but my mother's instinct told me otherwise.
They did a blood test to try to put my mind at rest and about two hours later a big team of people came running in saying they needed to do a lumbar puncture because they thought he had meningitis. It turned out that he had sepsis.
It was awful. We had to stay in hospital for about two weeks and he was quite poorly for a while after that. Then, at 10 months, he contracted sepsis again after a bout of chicken pox. He had to have a blood transfusion during another two-week stay in hospital, after his iron levels dropped to a dangerously low level.
He also had excess fluid on his brain, and we had to see a specialist in London at one point, but the conclusion was that his brain was fully functioning and unaffected by the swelling caused by the bleeds he suffered as a newborn. He's also had corrective eye surgery, as he had a bad squint.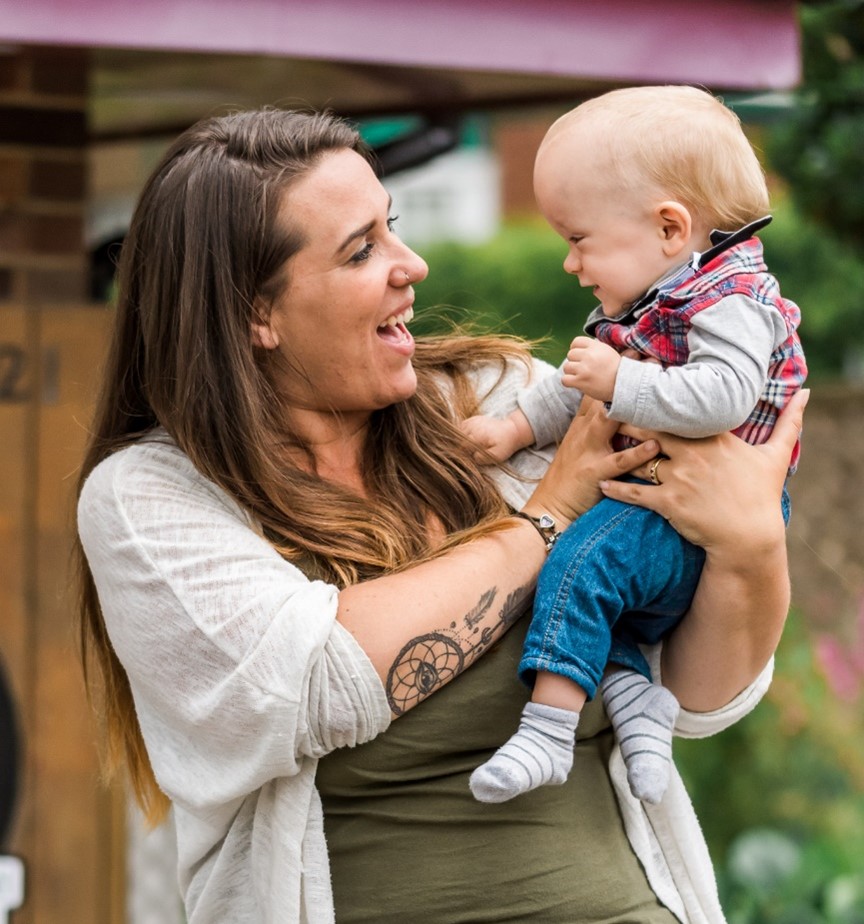 Having spent most of the first year of his life in and out of hospital, Arthur has come on leaps and bounds and spent his toddler and per-school years doing all the things other children his age enjoy doing. Our health visitor always said not to take too much notice of the 'milestones' he should be reaching at certain points, but he would always surprise her and in some areas, he's even been advanced for his age. He's slightly smaller than his peers but he's having growth spurts all the time and seems to be catching up. He's also the most determined, headstrong little boy, and I think that's helped to get him through his difficult journey.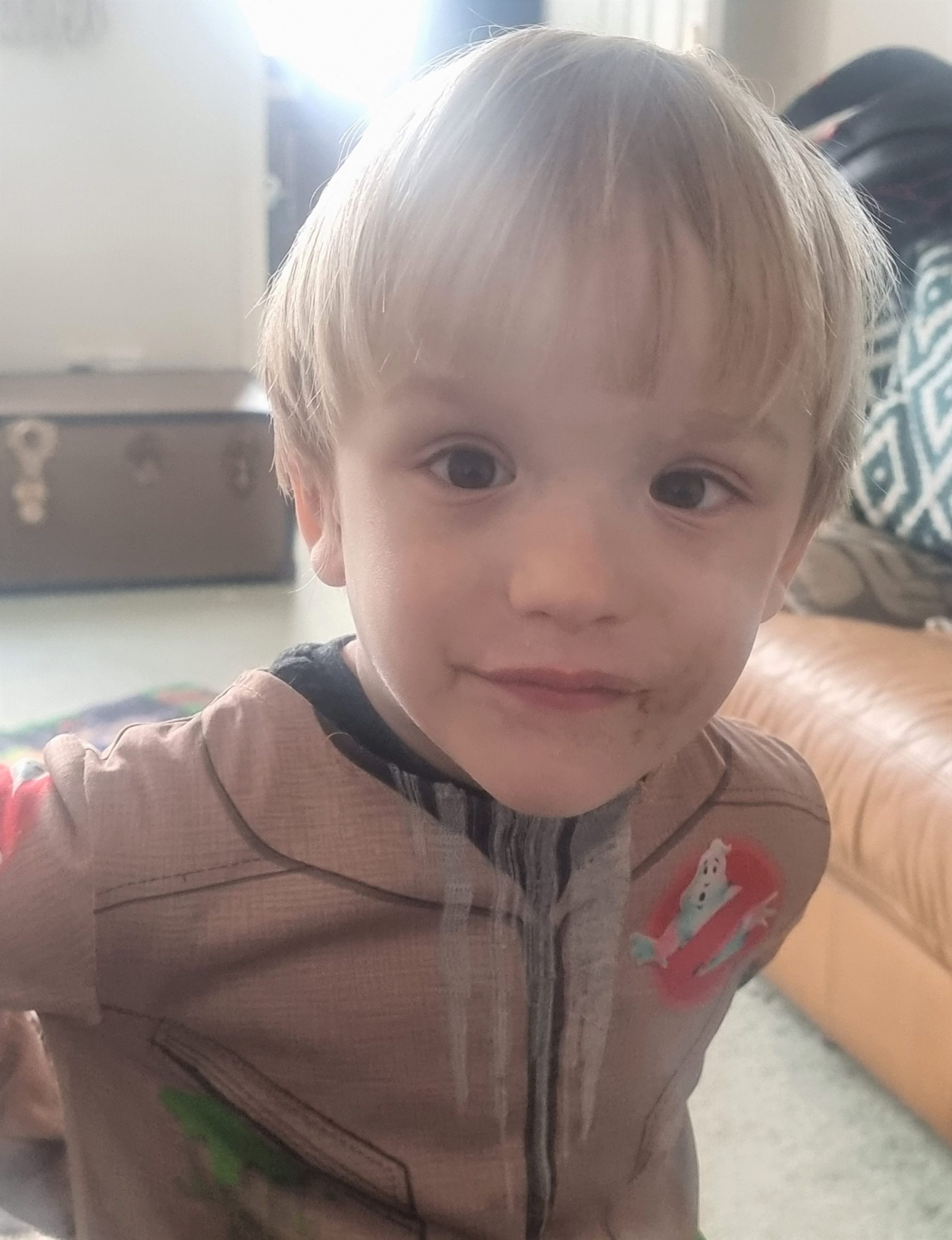 Arthur is about to start school, which is such a huge moment for him and for all of us. He's so excited and so ready to go. He looks so grown-up in his uniform! A strange coincidence is that there is another little girl who'll be in Arthur's class, whose family also stayed at the Ronald McDonald House around the same time as us. Tiger-Lily was born with congenital hyperventilation syndrome (CCHS) and her mum Vicky, and I met at a tour of the school.
A little while later, I recognised them on a flyer for a Ronald McDonald Charities UK fundraising event, so when I next saw them at the school, we got talking about the Charity and our shared experiences. They live just around the corner from us, and we've become friends.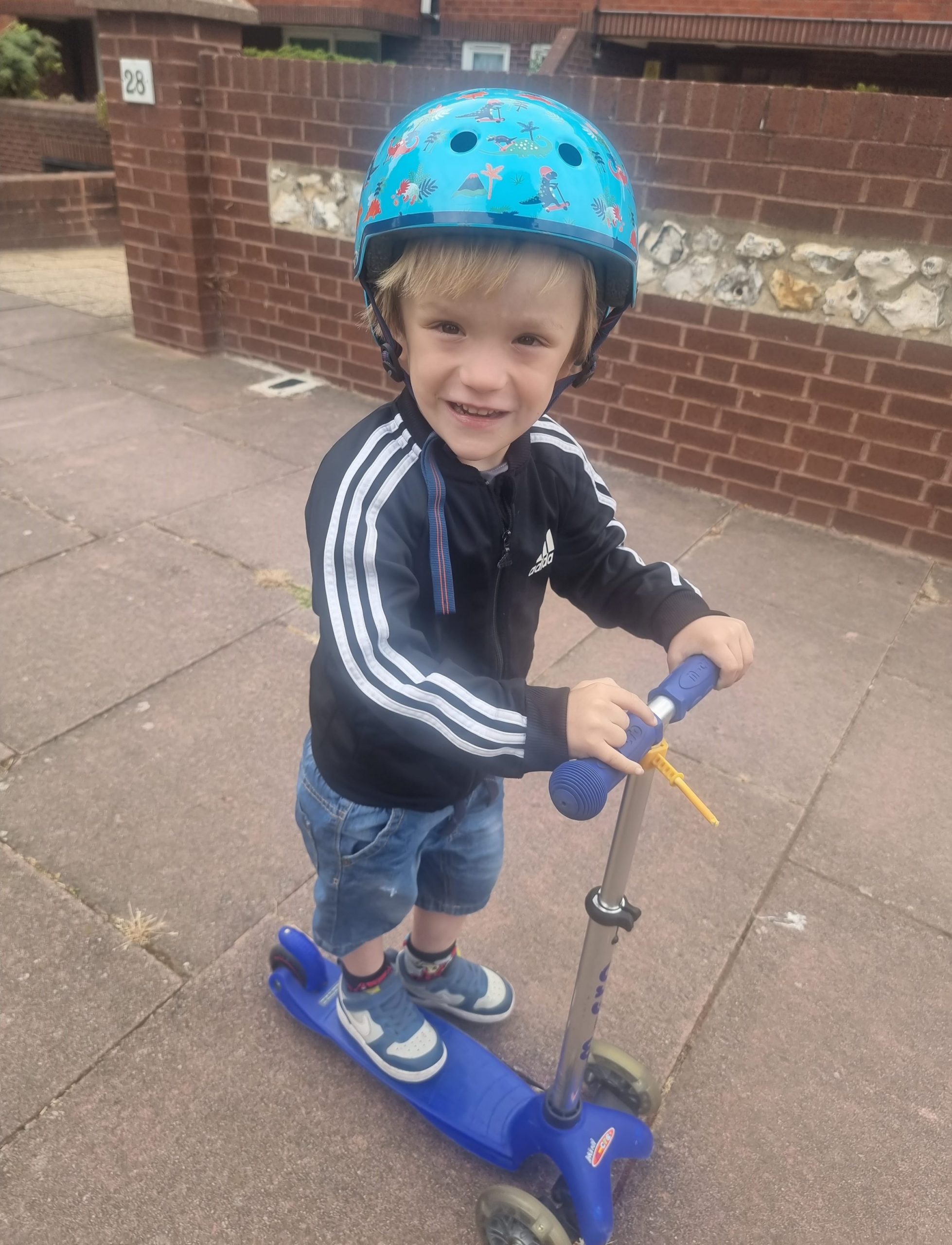 I've also kept in contact with two other families I met in the Brighton House, and we still meet up regularly with the children and fundraise together for the Charity. It's so nice that after having such challenging starts in life, out little ones are all thriving and about to start school. They've come so far.
Help us provide free home away from home accommodation to support families with children in hospital with a donation.