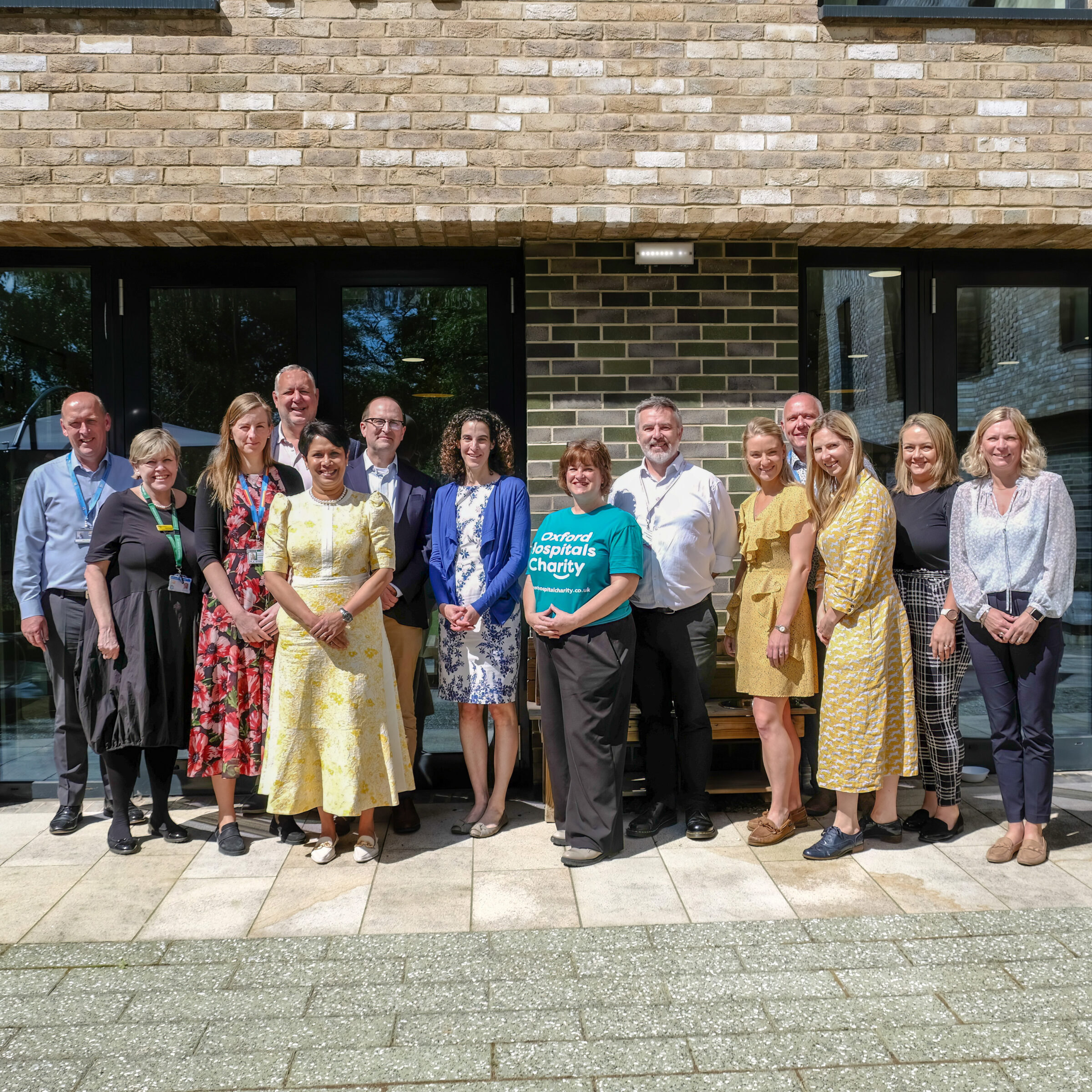 Oxford University Hospitals CEO visits 'hugely beneficial' Ronald McDonald House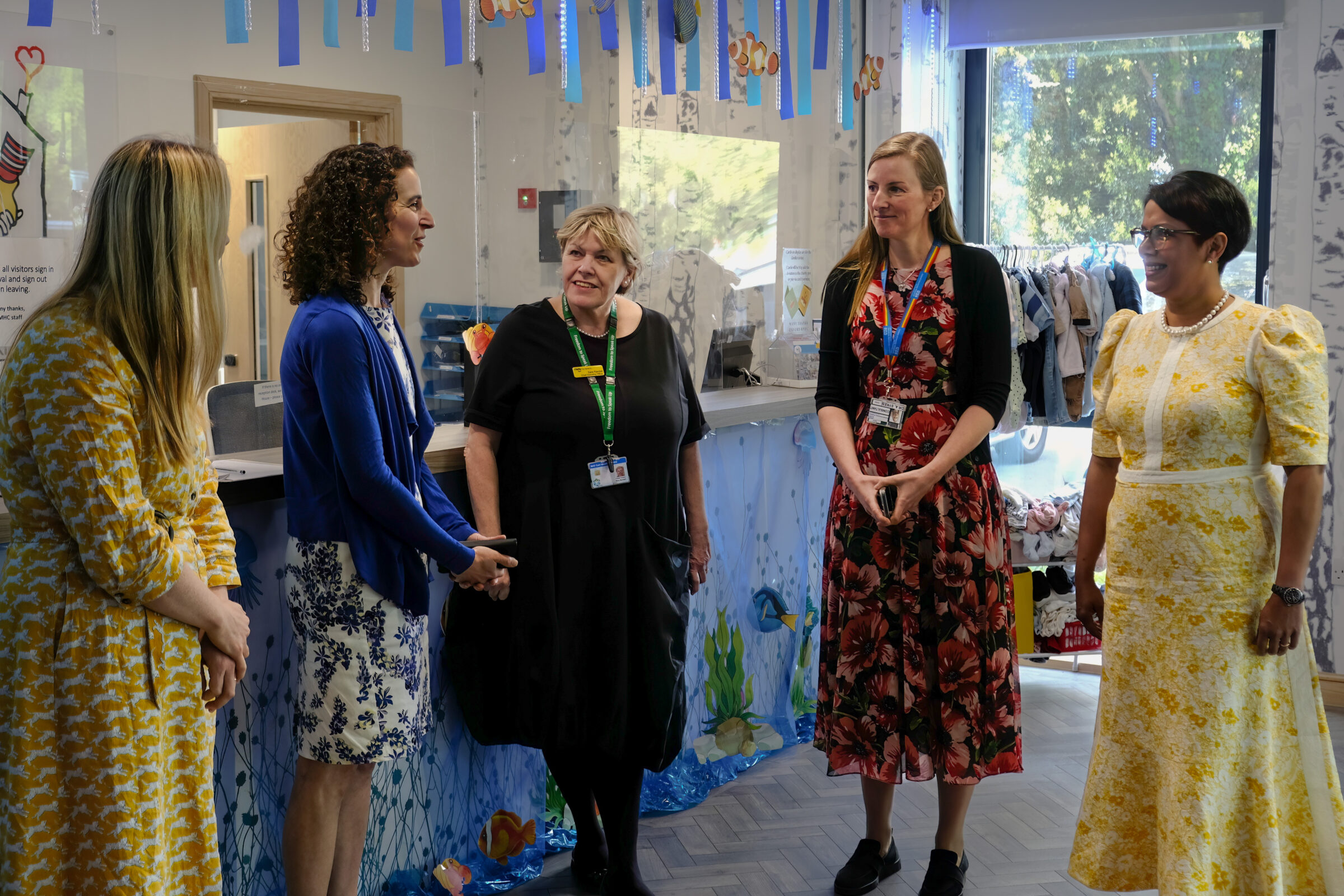 The House provides a free 'home away from home' for the families of sick children being treated at Oxford Children's Hospital and the Neonatal Intensive Care Unit (NICU) on the John Radcliffe (JR) Hospital site.
Joining Professor Pandit to see the House were the Trust's Chief Finance Officer Jason Dorsett and Chief Operating Officer Sara Randall, CEO of Oxford Hospitals Charity Douglas Graham, and Chair of Oxford Board of Governors John Williams. They received a tour of the House, given by House Manager John Plumer and got the chance to meet our CEO, Ella Joseph.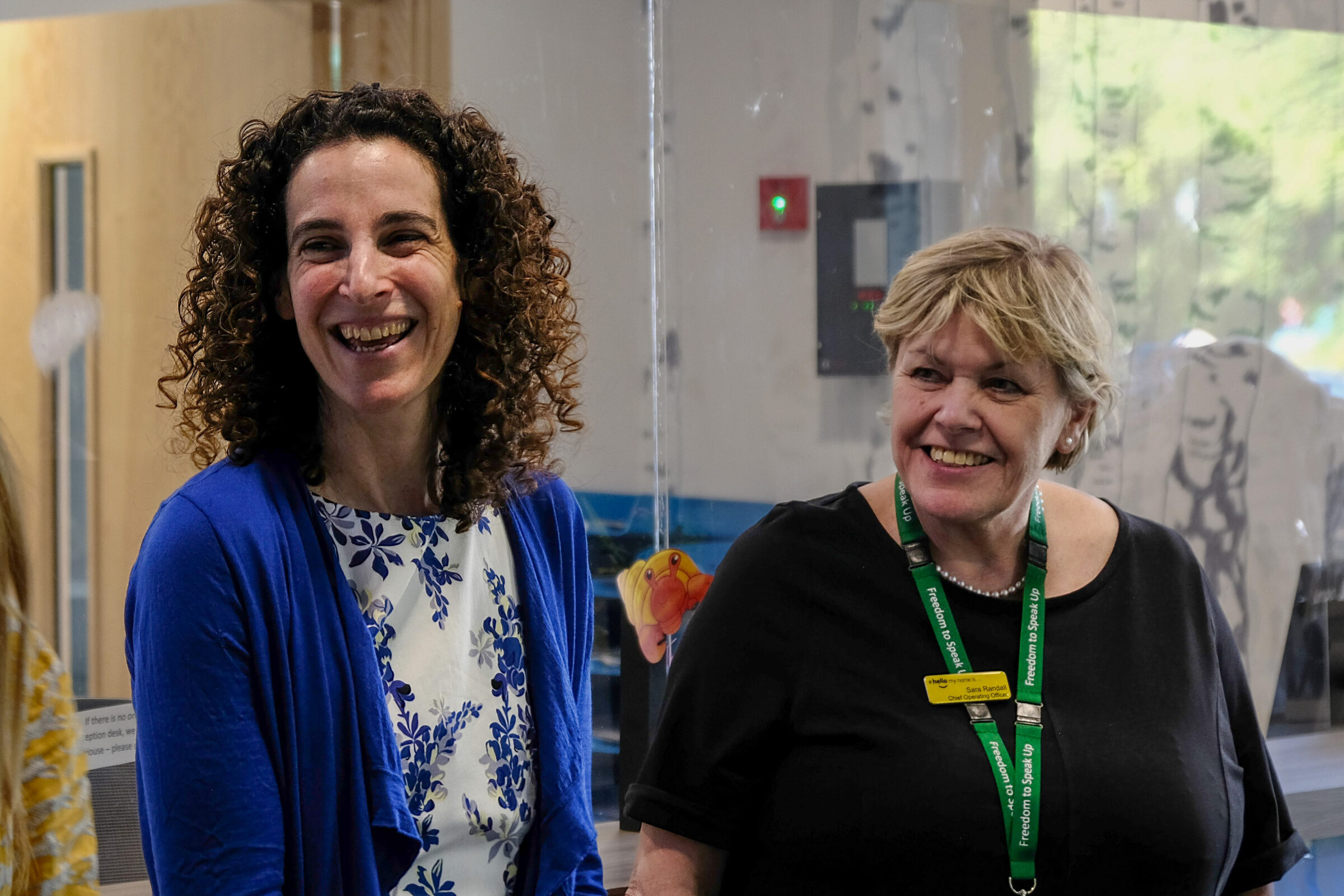 The House has had limited opportunities to invite guests in, since it opened in April 2020, at the start of the national Covid-19 lockdown.
The previous Ronald McDonald House Oxford was located on the top floor of the Children's Hospital. With 17 bedrooms, the House supported around 600 families each year, but in 2018, had to turn away 300 families due to lack of space.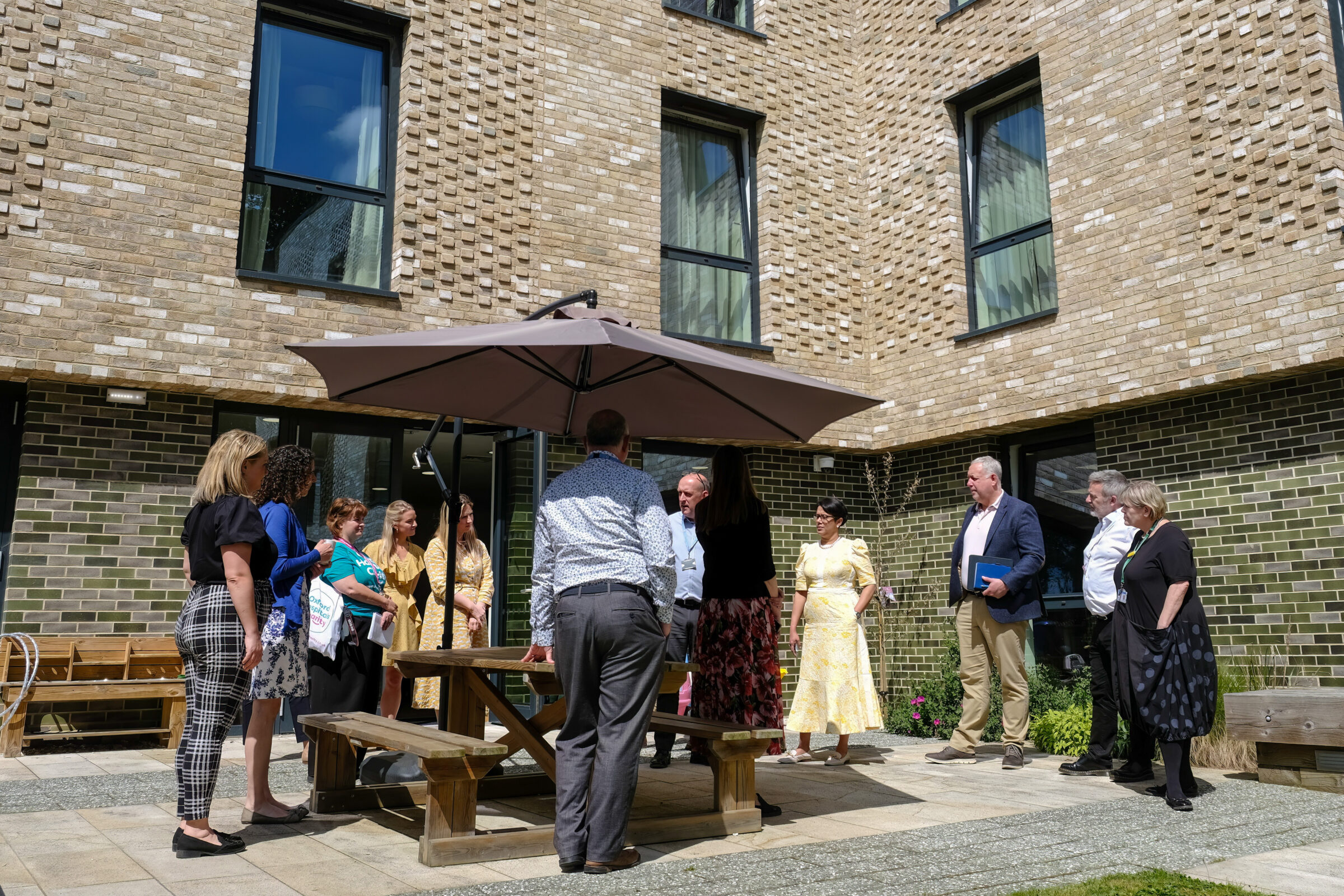 The new 62-bedroom House, located a few minutes' walk from the hospital, was built to accommodate even more families needing our support.
Ronald McDonald House Charities UK's CEO, Ella Joseph, said: "Having joined the Charity in November last year, this was a fantastic opportunity for me to meet the Trust's executive team, to showcase the House and thank our NHS partners again for their support with the project.
"The House was developed in partnership with Oxford Children's Hospital as part of its commitment to world-class, family-centred care. Since we relocated and expanded, we're extremely proud to have continued our charitable mission and supported around 2,000 families to date, despite the challenges of the pandemic."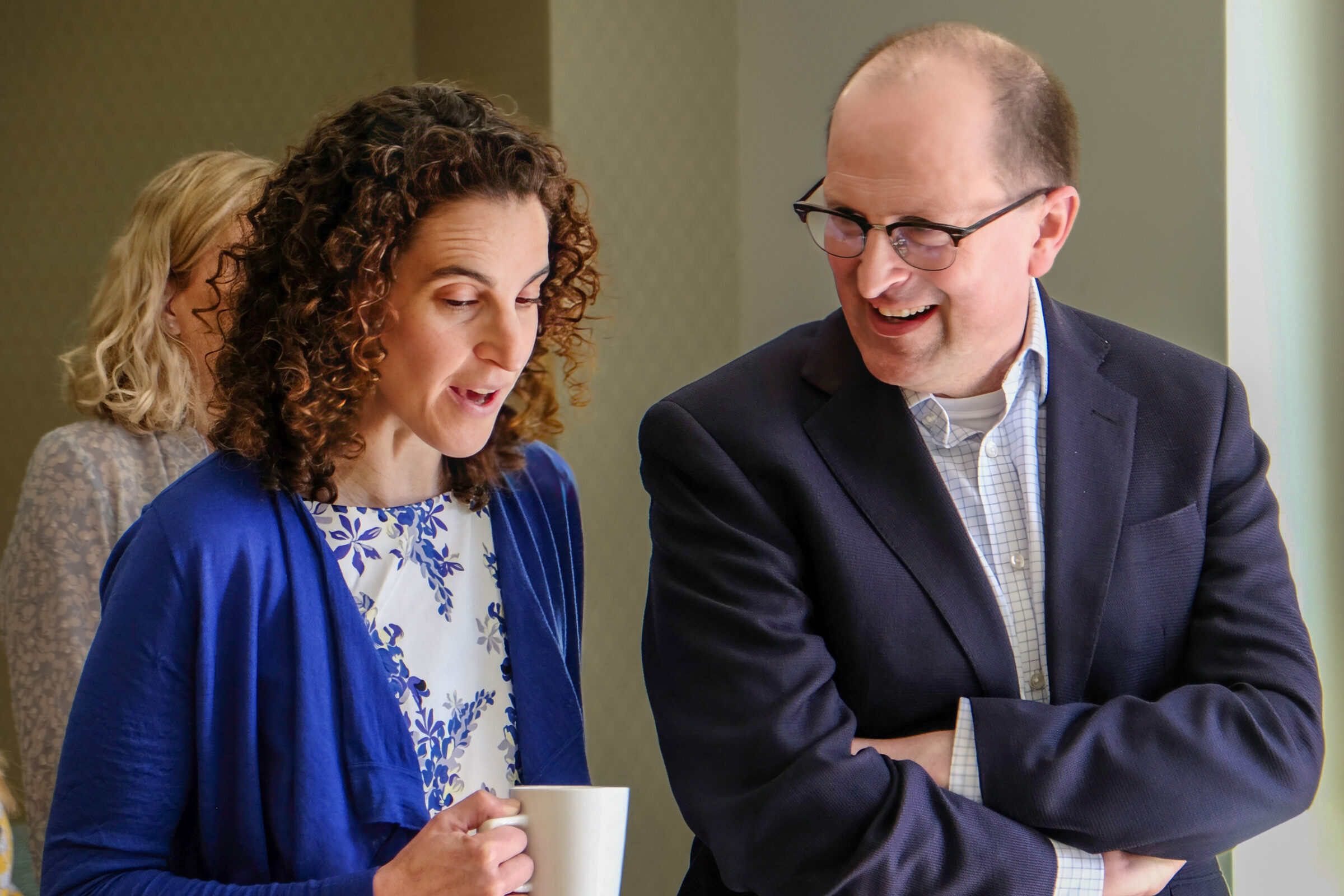 The new Ronald McDonald House Oxford cost £14 million to build. Oxford Hospitals Charity contributed £2.5 million, which was raised, in part, through their 10th anniversary appeal.
Following his visit to the House on Thursday, Douglas Graham, CEO of Oxford Hospitals Charity said: "I was delighted to see what a fantastic facility this is for families with children in our hospitals, it really is very special indeed.
"We remain so grateful to our many supporters who helped Oxford Hospitals Charity play a real part in creating this special home and look forward to working together further to continue to provide extra help to our patients and their families when they need it most."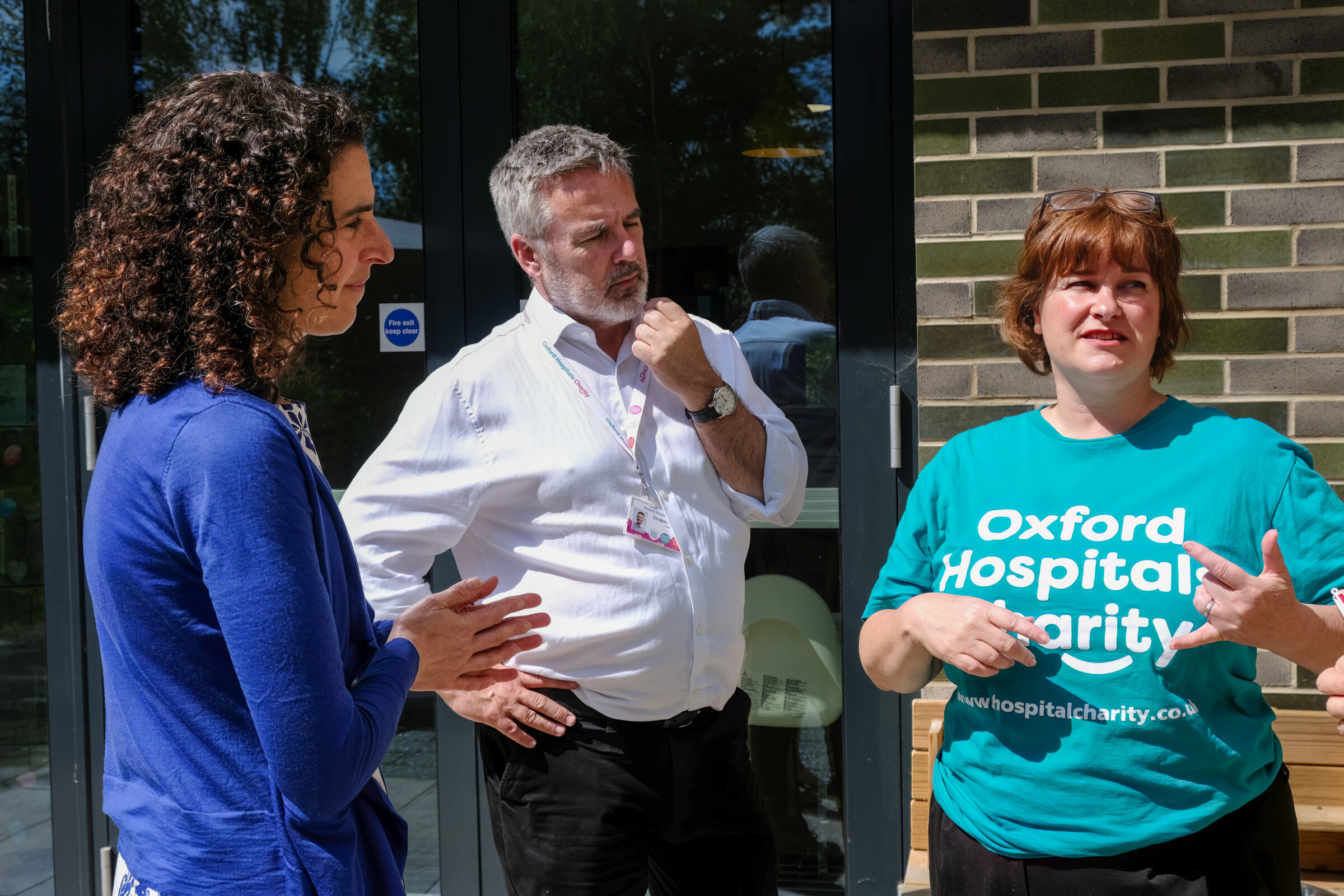 As well as 62 ensuite bedrooms, the House has communal kitchens, laundry facilities, day rooms and a large garden with play equipment, to help families maintain a degree of normal life at a stressful time. Friendly staff are on hand 24 hours a day, offering practical support and a listening ear. Last year the House accommodated 742 families, who stayed for an average 16 nights each.
Professor Meghana Pandit, CEO of Oxford University Hospitals, said:
"We provide an increasingly wide range of specialty services for children here in Oxford, which means we see families travelling longer distances for treatment. The high quality and free accommodation for these families at Ronald McDonald House Oxford is a real 'home from home' which means they are close at hand and able to be fully involved in their child's care. This is hugely beneficial for the wellbeing of children and their families."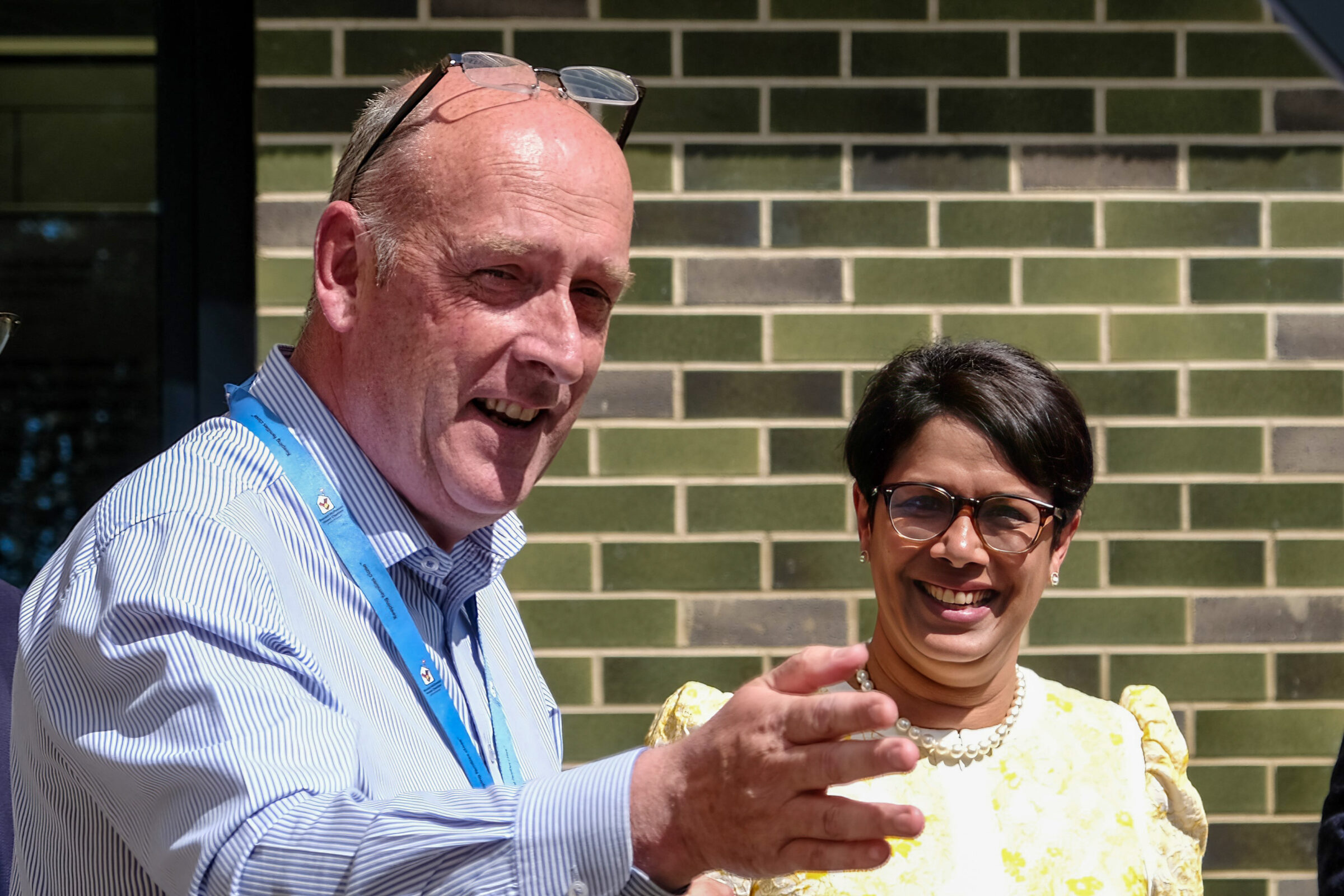 Help us provide free home away from home accommodation to support families with children in hospital with a donation.