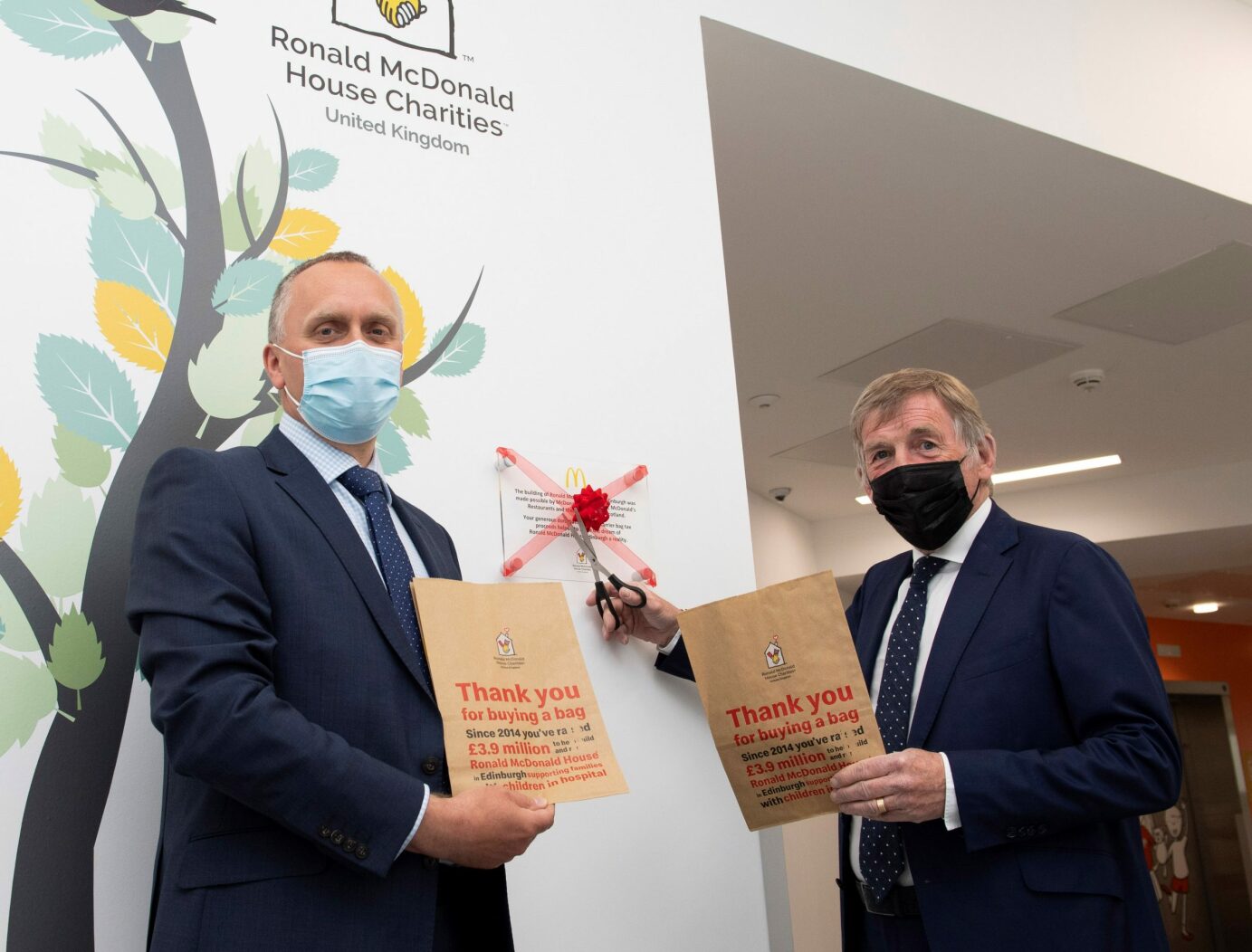 Football legend Sir Kenny Dalglish marks opening of new Ronald McDonald House Edinburgh
Kenny Dalglish pays a visit to the new Ronald McDonald House in Royal Hospital for Children and Young People, which opened earlier this year
Ronald McDonald House Edinburgh is set to support around 500 families each year whose children are in hospital
Ronald McDonald House Edinburgh is the 12th House operated by Ronald McDonald House Charities UK. The Charity supports families in Houses across England, Wales and now Scotland, providing free 'home away from home' accommodation. The Houses keep families together, close to their children in hospital. They provide a place to sleep, cook and retain some sense of normal life; a lifeline for families at a very stressful time, especially when they are far from home. A Ronald McDonald House saves each family £1,867 on average, in out-of-pocket accommodation expenses.
The 25 bedroom House supports families in Edinburgh and from all over Scotland. The completion of the House was made possible with the generous support of McDonald's customers, restaurants and Franchisees in Scotland, who raised £3.9 million through the Scottish Government's bag charge initiative.
Upon his arrival at the House, Kenny was met by local McDonald's Franchisee Graham Angus, and together they unveiled a plaque which takes pride of place at the front entrance to the House, and thanks McDonald's franchisees for their support in making the House a reality.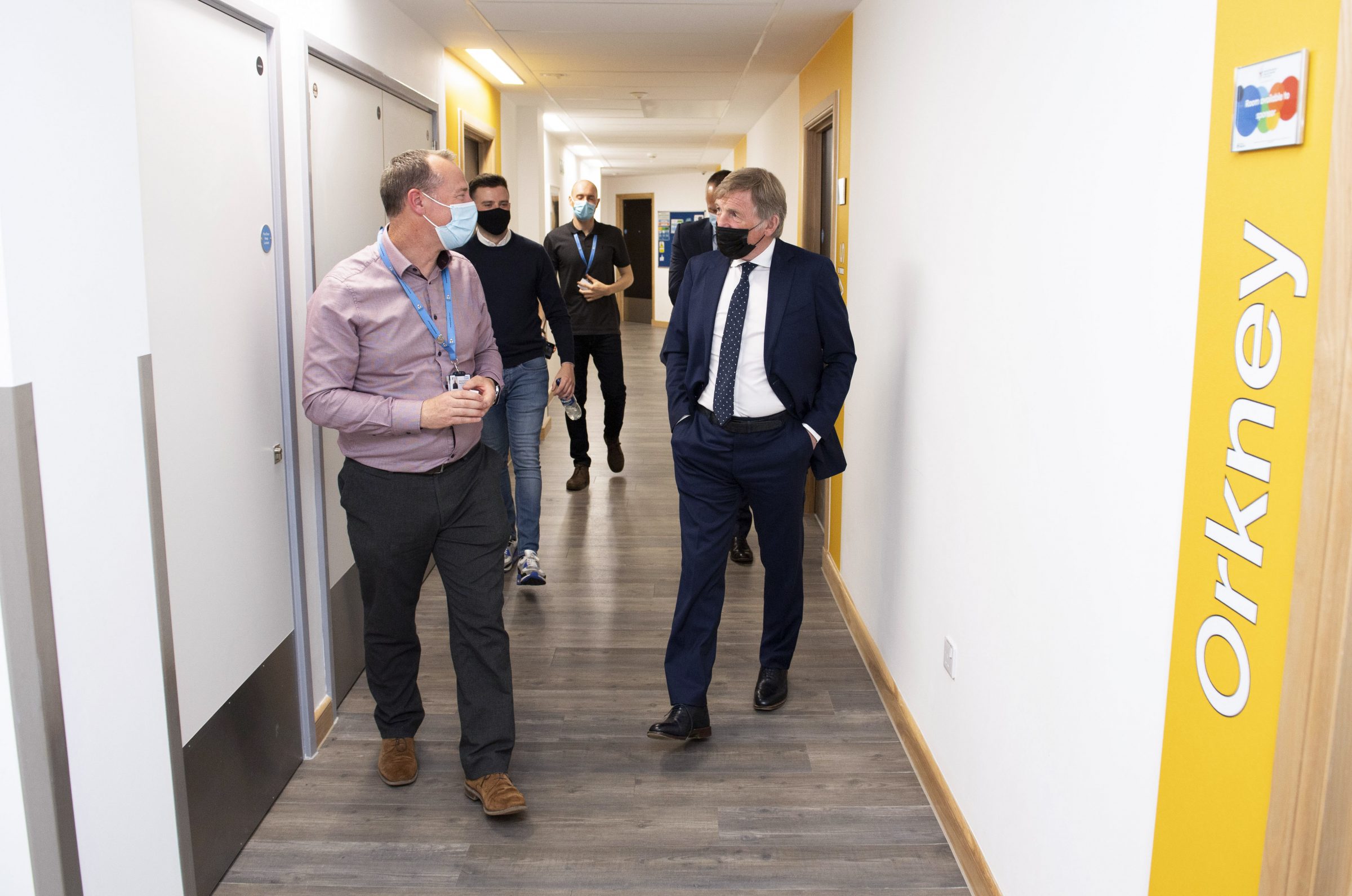 "I am delighted to be here at Ronald McDonald House Edinburgh to celebrate the opening of the House that will help so many families. As a parent myself, I can only imagine the hardship families go through when their child is sick in hospital. I am so pleased to be supporting this fantastic cause which will help support more families at a difficult time."
House Manager of Ronald McDonald House Edinburgh, Gary Ridgewell said:
"We are thrilled that Kenny Dalglish could celebrate the opening of the House. We are steadily taking in families, in compliance with current covid restrictions, and hope to welcome in many more as restrictions ease, as they seek the best possible care for their child in the hospital."
Local McDonald's franchisee Graham Angus, who owns and operates two restaurants in Edinburgh, said:
"It was a real pleasure to be invited today to celebrate the opening of Scotland's new House. The McDonald's family are so proud to support such an incredible charity, and to see the net proceeds of the bag charge go to such a brilliant cause is a proud moment for us and our customers."
The new Ronald McDonald House boasts 25 bedrooms and a wide range of family-friendly facilities. The House will offer some much needed respite for families who are supporting their child undergoing hospital treatment, giving them a place to rest and recharge.
Help us provide free home away from home accommodation to support families with children in hospital with a donation.