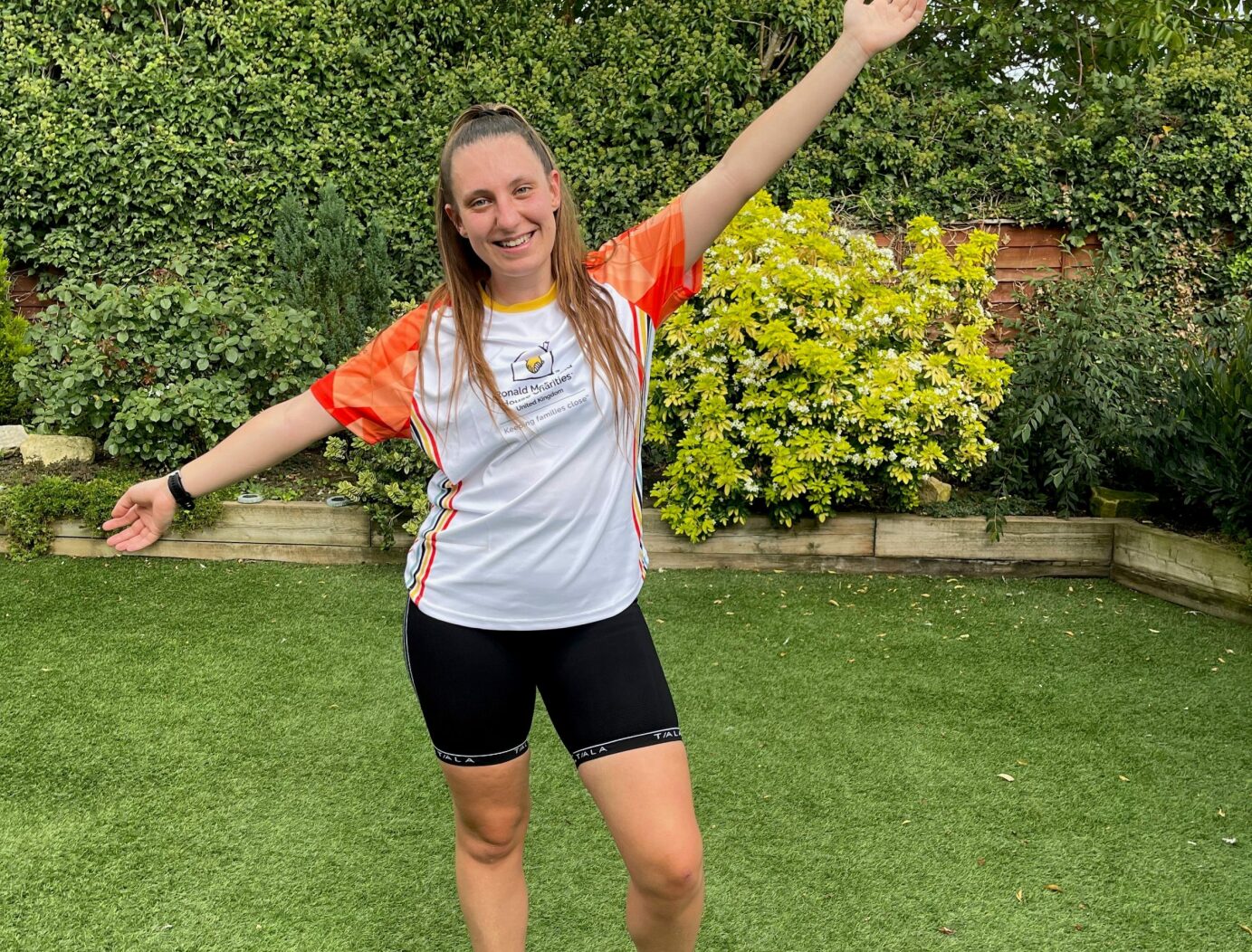 Chelmsford student to take on London Marathon in memory of two family members
A student from Chelmsford, Essex, is preparing to run the TCS London Marathon for charity, following the death of her cousin, Harry, in 2011.
Amy Purser, 22, is raising funds for Ronald McDonald House Charities UK, to continue her family's already amazing fundraising efforts that have spanned over a decade. It began after her 11-year-old cousin, Harry, who was born with heart defects, went into hospital in 2011 for a routine heart operation. Unfortunate complications resulted in Harry being put on life support.
Amy, who is studying for a master's degree in Physiotherapy, said:

"Harry ending up on life support is when we first found out about Ronald McDonald House Charities UK. His mum and grandmother stayed at the House with daily visits from grandad, Jim. They stayed there until the decision was made to turn off Harry's life support."
Harry's parents were accommodated, free-of-charge, at the Guy's and St Thomas's House, which since 2016 was re-established as Ronald McDonald House Evelina London, near to Evelina London Children's Hospital, allowing them to stay close to their young son. After Harry died, the family were determined to begin fundraising for the Charity, led by grandad Jim, and over the course of just over ten years, they've raised an incredible £18,000. Sadly, in 2019, Jim lost his battle with cancer which led Amy to continue his legacy and fundraise in both Harry's and Jim's memories.
Amy said: "My uncle Jim started a 'one-man-mission' to raise as much money as possible for the Charity. He organised so many different events with his favourite being an annual quiz night. Our family loved them. They took place every year at our local church, he wrote the questions and would compere it with support from all the family on the night."
Jim died in November 2019, just before the pandemic started, and due to both events, all fundraising plans came to a halt. It was during this period that Amy took stock and decided to continue the family tradition of raising money for Ronald McDonald House Charities UK.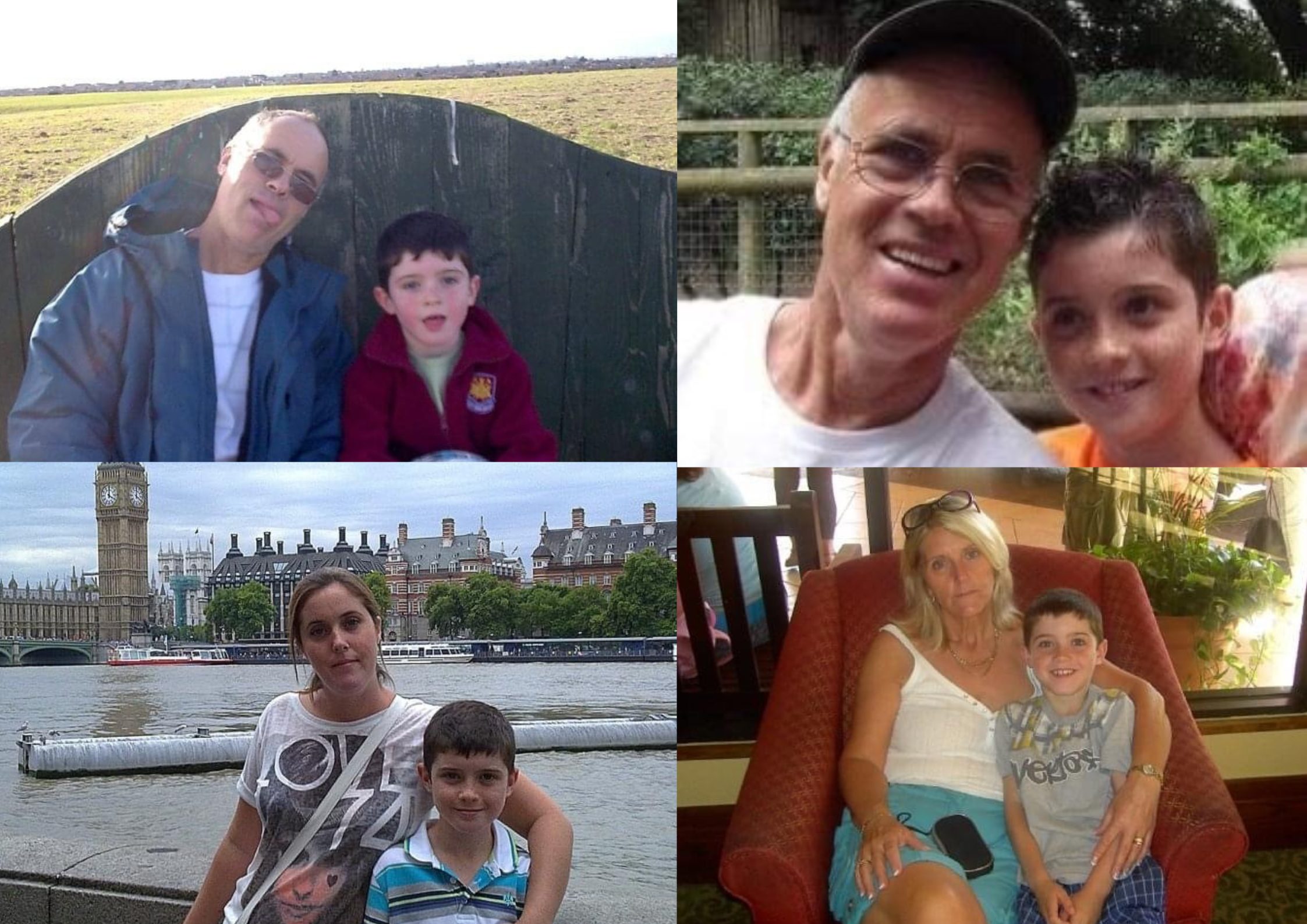 She added: "Running the London Marathon has always been on my 'bucket list' and I knew that if I were to run it, I would want to do it for a charity that is close to my heart and has a family connection. Once I had seriously decided to commit, I applied with Ronald McDonald House Charities UK and was contacted in 2019 to be offered a place, which ironically was the day after my uncle Jim's funeral. I would have loved him to see me run, so emotionally I said 'yes'. Due to the pandemic and some personal injuries, I was unable to run but I knew I would be applying again to take part in this event, which is where we are now."
"On 1 October it will be Harry's birthday and he would have been 20-years-old, which gives me even more reason to cross the finish line on 2 October."
The TCS London Marathon is the UK's biggest and most iconic marathon. The world-famous route takes runners past many of London's most memorable landmarks including Tower Bridge, the London Eye, Big Ben and Buckingham Palace. With around 50,000 runners and thousands more spectators lining the streets to cheer, the atmosphere at the London Marathon is like no other.
Amy said: "Training for the marathon has been tough with studies, family life and even the weather reaching 40 degrees some days – I did not want move! But I am quite a fit and healthy person, and I am a football referee in my spare time, so I'm used to covering between six and eight miles every match doing that. I will be putting one foot in front of the other and whether I cross the line running, walking or crawling, I will cross the line'.
"I'm so excited to take part in the London Marathon and nervous at the same time. Our past fundraising events have raised £18,000 and the aim with my run was to reach the round figure of £20,000. We have surpassed this and as we get closer to the big day, my target is to raise at least another £3,000. Whilst I have never stayed in a Ronald McDonald House myself, I know that the Charity was invaluable to my family providing a safe and comfortable place when they needed it most. Just knowing that the Houses exist is a relief, having seen first-hand how much stress they can relieve for families with children in hospital."

Amy
Ronald McDonald House Charities UK is an independent Charity, which operates 13 Houses across England, Wales, and Scotland, providing free 'home away from home' accommodation. The Houses keep families together, close to their children in hospital. They provide a place to sleep, cook and retain some sense of normal life; a lifeline for families at a very stressful time, especially when they are far from home. A Ronald McDonald House saves each family an average of £1,240 in out-of-pocket accommodation expenses.
Lily Smith, Senior Events Fundraiser at Ronald McDonald House Charities UK, said: "We were so sorry to hear about the tragic loss of Harry and Jim; our hearts go out to Amy and her family. Amy's determination to take on this epic event in honour of her loved ones is inspiring and we're so grateful she's fundraising for our vital cause.
"It's a privilege to allow families like Harry's the chance to stay close to their child whilst they are in hospital, but we can only continue running and building more Houses, with the support of people like Amy. We wish her all the best for the Marathon and will be there cheering her over the finish line on Sunday 2 October, along with all our other charity runners."
Help us provide free home away from home accommodation to support families with children in hospital with a donation.