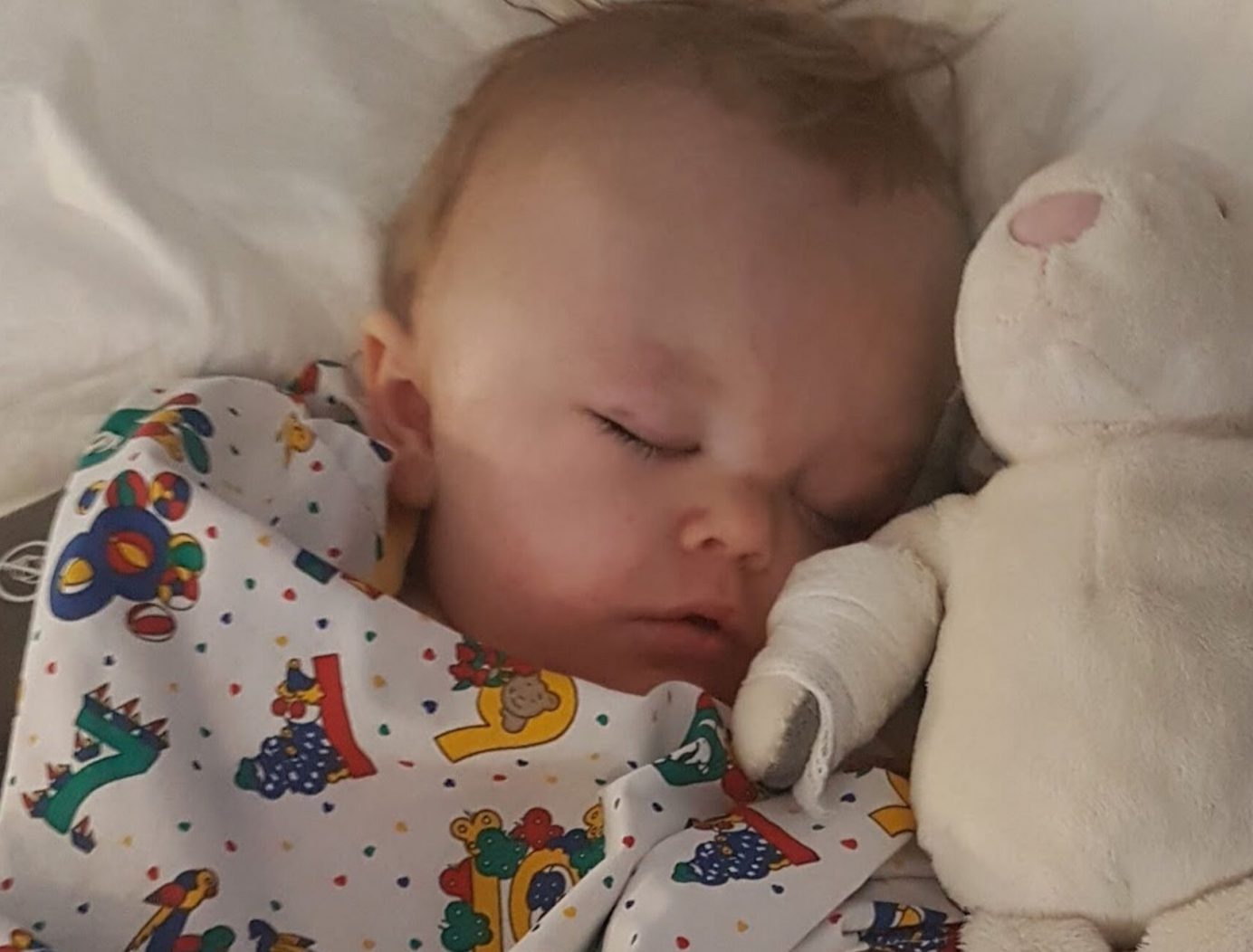 Zig-Zag Scar: Rory's Story
When Rory was just 13 months old, he underwent major skull reconstruction surgery after he was born with a rare condition called metopic craniosynostosis. Only four hospitals in the UK are equipped to do the operation and, unfortunately, Rory's family home in Newquay is not close to any of them. Rory and his family travelled 235 miles to Oxford so that he could receive the specialist treatment he needed.
"I remember the moment we realised there was something wrong with Rory's head," recalls his dad, Christian. "It was the day after he was born, and a paediatrician was intently feeling Rory's head with her hands. She had her eyes shut as she did it and then she opened her eyes and stopped, and I could see there was a problem. She knew straight away, and shortly after we were told the diagnosis."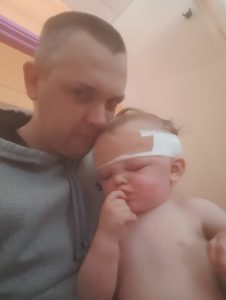 The doctor had been counting the bones in Rory's skull. Metopic craniosynostosis happens when the bones of the skull fuse together during pregnancy instead of gradually as the child develops. The condition causes an abnormal forehead shape which is pointed or triangular. No-one knows what causes it.
"We'd never heard of Metopic Craniosynostosis before and we felt quite overwhelmed," said Christian.
"We Googled it and were shocked by what we saw. We found Facebook groups and chatted to families and discovered that nearly all of the children had surgery. Though it was scary it helped to know, and we felt more prepared. Everyone was reassuring and said that it would be awful, but in six months' time you'll look at him and think, "what was I worrying about?"
"I found a video on YouTube of a child going through the same type of cranial surgery. I watched the incision and the scalp being pulled back…and that was it. I lasted 20 seconds and decided I couldn't watch any more. The thought of that happening to Rory was just horrendous and it upset me because it was something we could do nothing about."
The doctors monitored Rory's condition for 12 months and then decided that surgery to correct the shape of his head was needed to prevent possible brain damage. The operation needed to take place at a specialist centre for cranial surgery and after some research online Christian found out that families highly recommended Oxford Children's Hospital and also the free accommodation provided by Ronald McDonald House Charities.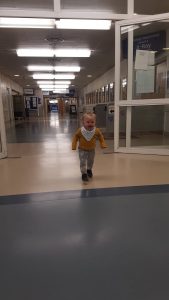 "There was an option of surgery in London, but staying in a hotel in central London would cost more than £100 per night and the parking was expensive too. As a result, we asked the doctors to refer us to Oxford instead and they were fine with it.
"Oxford is at least a four-hour drive from our home and so it was quite a trek. The staff in the House were so welcoming and Rory really enjoyed staying there with us. The House provided a cot for him to sleep in. After a couple of appointments for tests and to meet the surgical team, Rory's surgery was upon us. After the operation, he was in intensive care for 24 hours. That first night was terrifying and it was difficult to leave him, but the doctors said we weren't allowed to stay and that it was best to try and get some sleep. They had our phone number in the House and said they would call us if there was a problem.
"The House was so close to Rory's ward. If anything happened during the night, we would have been by his side within minutes. It's such an advantage and a blessing that the House is there for families to use. We were never far from Rory's side as we could nip back to the House if we'd forgotten something and not have to worry about making sure we had everything with us for the day. Staying in any accommodation further away would have been another worry on top of everything else.
"Rory's surgery had gone well, but at first he looked terrible. He couldn't open his eyes due to the swelling but after three days he was able to see and was up on his feet and walking around. It was unbelievable how quickly he recovered after the surgery.
"In total, we stayed at the House for 11 nights and can't fault the experience. The staff were so welcoming, and the facilities were perfect for our needs. I'm so glad we found out about it and decided to have Rory's operation at Oxford. The surgical team and everyone else at the hospital were fantastic.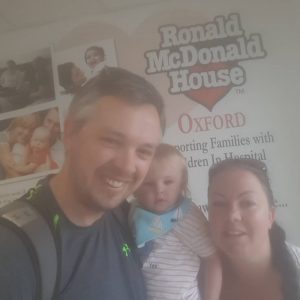 "In the hospital, we met a family who were also from Cornwall with a child going through a similar cranial surgery. They were also staying at the House and it really helped to see their progress, speak with them and know that Rory wasn't going to be in the hospital forever."
Rory is now two years old, and it's nearly one year since his cranial surgery. At first, Christian wanted to wrap Rory up in cotton wool, but realised he had to relent and let Rory get on with being a toddler.
"He's a crazy little boy who loves running and jumping off things. He does fall and bangs his head, but you can't stop them being young. Rory doesn't have the faintest idea about what happened, but we'll tell him when he's older and can understand it. The only thing that remains from the surgery now is a large zig-zag scar on his head."
Help us provide free home away from home accommodation to support families with children in hospital with a donation.