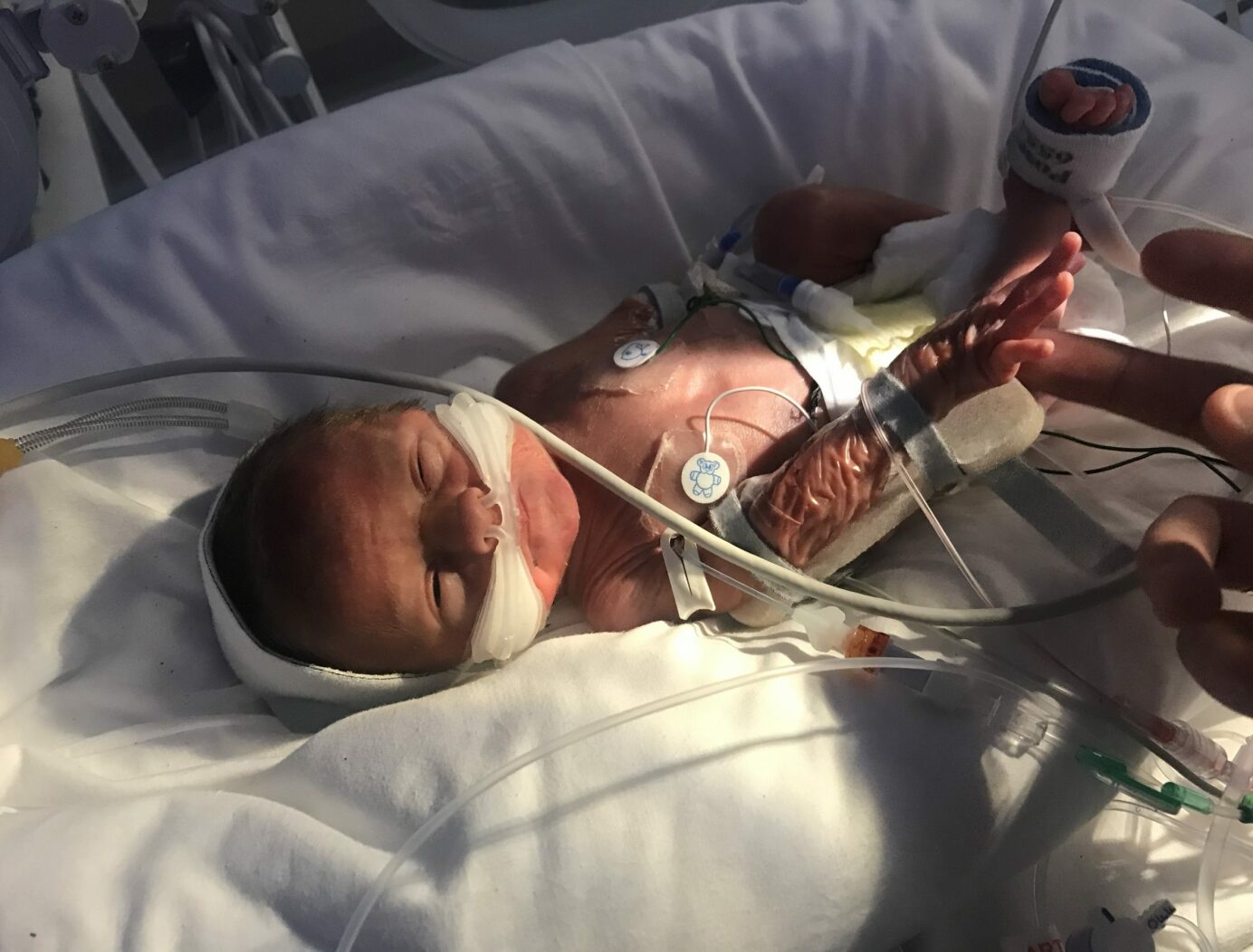 World Prematurity Day: Tommy and Emily's story
Emily and Ethan started 2020 off with a bang, when their son Tommy Taylor was born at 29 weeks in St Mary's Neonatal Hospital. During their five-month stay at Ronald McDonald House Manchester, the pair got their strength from a support network of parents, and by watching Tommy Taylor win the fight for his life. This is Emily's story.
"In the early hours of New Year's Day, our beautiful Tommy Taylor was born prematurely at 29 weeks, weighing just 2lb 13oz. After spending a week at Royal Bolton Hospital we were transferred to Saint Mary's Hospital, in Manchester. It was discovered that our tiny little boy had a life-threatening condition known as Oesophageal Atresia, with a Tracheoesophageal Fistula that required urgent surgery. Following the repair, the surgeons discovered that Tommy had a grade three laryngeal cleft, this is an opening between the larynx, oesophagus and the trachea. However, as Tommy was too premature to attempt a repair, we had to pray that he remained stable to reach the target weight of 4kg. From this moment we knew our hospital stay would be lengthy.
When Tommy was transferred to St Mary's I remember being overwhelmed. With a traumatic birth, followed by the news that Tommy had an undiagnosed life-threatening condition, I felt on edge all the time. Nothing could have prepared us for it. As a student midwife, I have experience caring for premature babies but, having my baby boy lay in an incubator left me feeling helpless and incapable as a mother. It hit us like a ton of bricks, all we could do was sit next to his incubator, hold his hand and tell him how much we loved him. The fear of not knowing if your little one will survive is indescribable. We had to stay optimistic as we knew that our little miracle Tommy Taylor was a true fighter.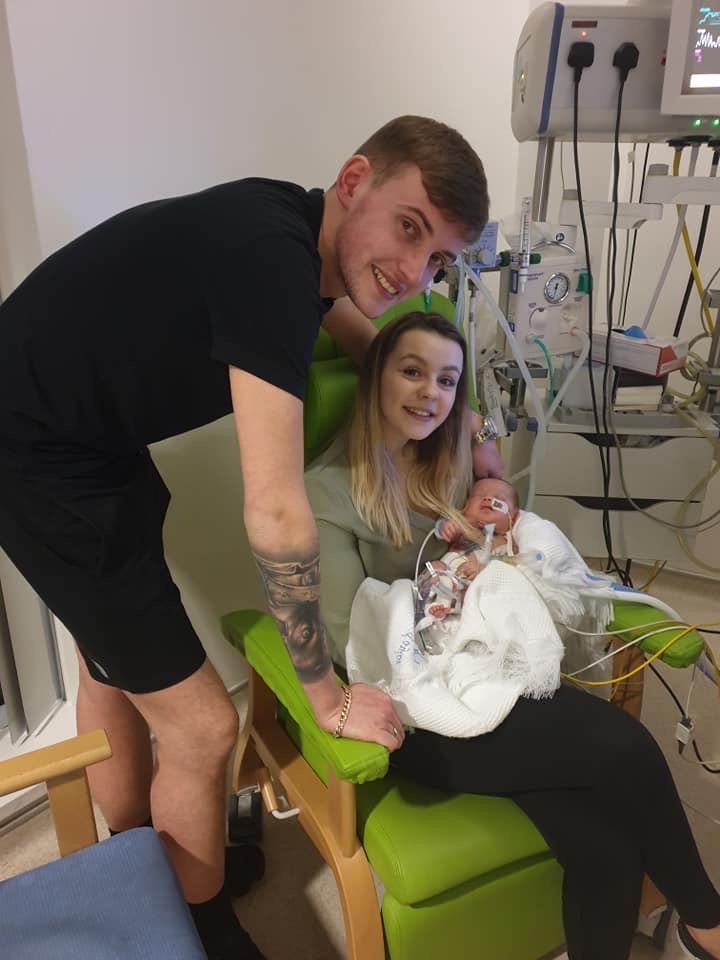 Arriving on the ward, we were placed in the NICU accommodation, needing to be close to Tommy's bedside as he was in such a critical condition. One of the nurses quickly put in a referral for us to stay at the Ronald McDonald House Manchester and we were given a room at the House a few days later. This was a huge life change for Ethan and I. This was the first time we had lived on our own, but we felt excited about this adaption and the House staff were really supportive. When we first arrived, we felt welcomed instantly. We had a tour of the House and got shown to our room. The staff took us under their wings and we always had someone to talk to when things became challenging. We were really grateful for the on-site location and only being less than a minute away from Tommy. This helped to ease our anxiety whilst also allowing us to have time to rest and reflect. We'd urge anyone who can fundraise, to do so, to keep these vital facilities available for other families who need it.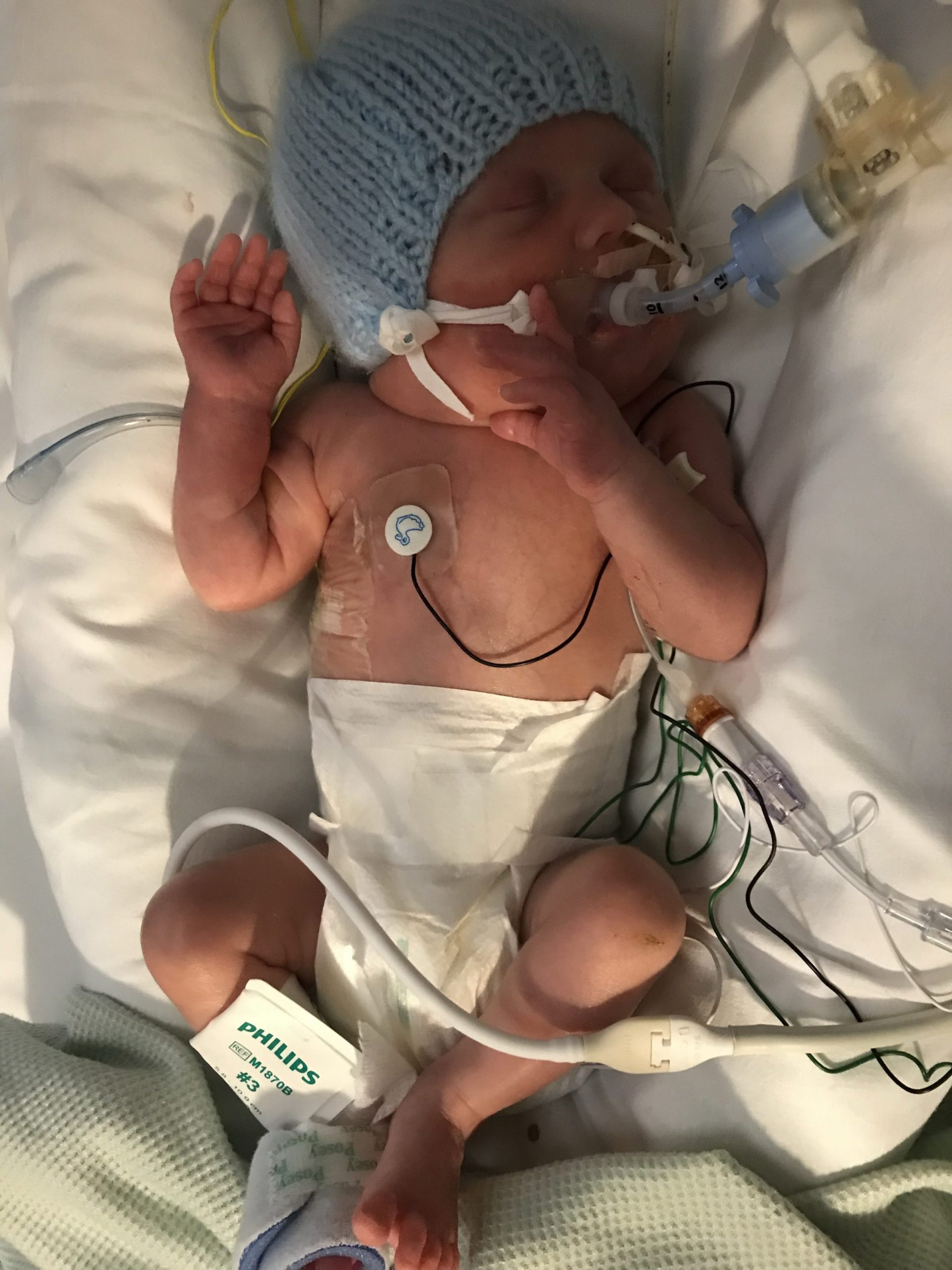 During our five-month stay, the country went into national lockdown, in response to the coronavirus pandemic. We had to isolate in the House to protect Tommy and all the other families. We spent months without being able to see our family. Ethan unfortunately was no longer allowed to see Tommy, as visiting rules changed to allow just one named parent per child. In this difficult time, the House remained positive and everyone became a big support bubble. Countless food donations to the House and gifts from charities were so thoughtful and appreciated, keeping spirits high. The House was uplifting even in times when we missed our loved ones. I remember Mother's Day being difficult as it was my first as a Mummy, but also my first not being at home with my Mum. The staff really made this day a special day for us all, with a present and card for everyone.
"The fear of not knowing if your little one will survive, is indescribable."
As new parents, we really wanted to get Tommy into a routine, with the understanding that our hospital stay would be long and providing him with some sense of normality. He would wake around the time we would get to the unit and go to sleep at the time we would go back to the House. This made us feel like we had achieved something as parents, as a large part of this experience been taken out of our control. Meeting other families in the House has had such a positive impact on us as a family, we have made life-long friendships and had the opportunity to be educated about other family's journeys. This was helpful when coming to terms with everything happening to Tommy, and knowing that he will have friends for life that he can relate to.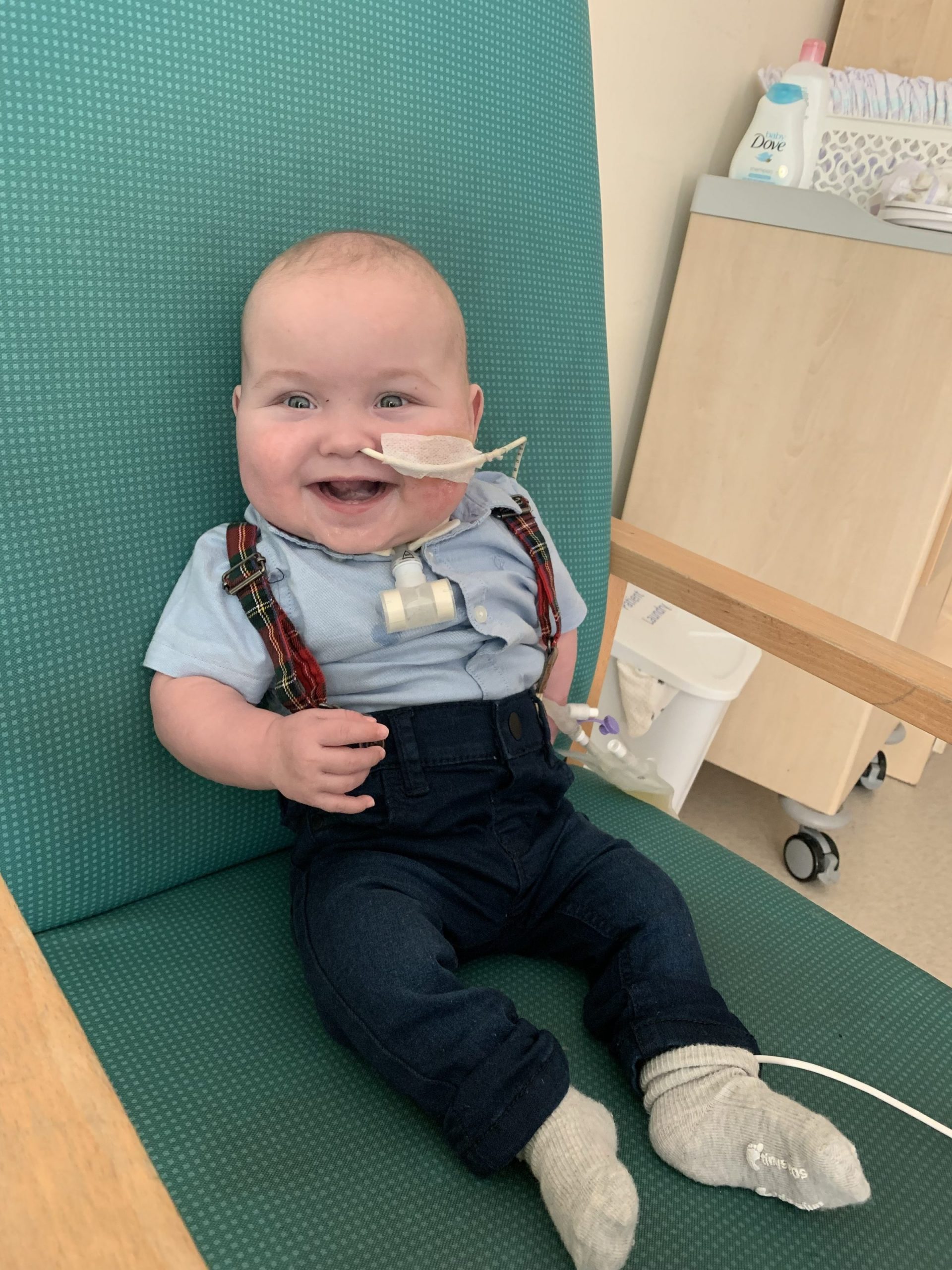 Ten months later, we are proud to say our son is still fighting. He's gone through an insane amount for a now, somewhat healthy, ten-month-old. He has had eight operations, nine blood transfusions, five cardiac arrests, spent seven months in intensive care and is showing everyone how fierce he is. Being born prematurely still impacts Tommy daily. He suffers lasting effects from having multiple large intraventricular haemorrhages and is undergoing physio and occupational therapy to provide him with the best opportunity with his mobility in the future. Additionally, his lungs are weak and he has significant tracheobronchomalacia (a weak, floppy airway) which means he is still dependent on ventilation for 20 hours of the day. But what Tommy has taught us, is that we're a family of fighters, and we can get through anything together."
Help us provide free home away from home accommodation to support families with children in hospital with a donation.