World Kidney Day 2023 - Kian's story: "They gave our son the gift of life"
On World Kidney Day 2023, we want to celebrate the eight-year-long journey that Kian and his family faced when he was diagnosed with severe kidney defects.
It was at my 20-week scan in Jersey that we first discovered there was a problem with Kian's kidneys.
I remember leaving the hospital, thinking so naively, not even really understanding what our kidneys were for, whether we even needed them. Little did I know how much I would end up learning in the future.
We returned to the hospital for another scan later that night, and that's when it went from bad to worse.
We were told it was unlikely our baby would survive past birth, but we were given hope when they referred us to Southampton Children's Hospital to see specialists. It was a long way to travel, but not unusual for families living in Jersey who might need different treatments outside of the Channel Islands.
At the end of August 2014, we flew to Southampton. Neither of us had ever been there before, and funnily enough, fast forward to 2023 and we're rarely away!
Our appointment was at Princess Anne Hospital where they confirmed that Kian had a serious defect in both of his kidneys. They seemed more positive at this appointment, but we did have to come back in a few weeks to see a nephrologist, a doctor who specialises in kidneys.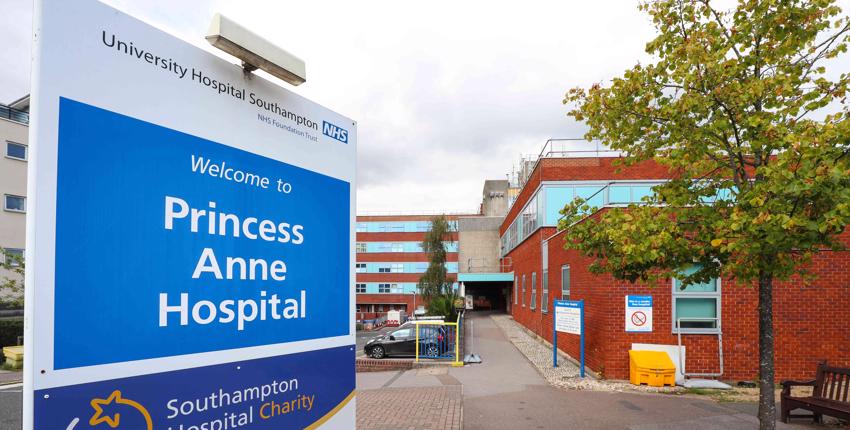 When we returned, we met Dr Nagra, who would become a vital part of our eight-year journey.
Dr Nagra did an ultrasound of Kian's kidneys, then sat us down and explained in-depth what was happening. They explained what the kidneys do, and more importantly, what they're not doing for Kian.
We left the room feeling much better. We had a good understanding of the situation and the treatment options.
We could give our baby a chance at life.
The rest of my pregnancy was much calmer. I was scanned every two weeks to monitor the amniotic fluid, and there was another scan in Southampton at around 30 weeks. They were all happy with how he was growing and there was enough amniotic fluid which showed his kidneys were working well enough. But at the beginning of December, the fluid reduced, and it was decided that Kian needed to be delivered early at our local hospital.
Shortly after, my partner Shane and I said goodbye to our daughter Mia before heading into the maternity unit excited, yet nervous, to meet our little boy.
Kian was delivered safely that evening.
The following day was busy with lots of tests. Alongside an ultrasound for his kidneys, he needed an echocardiogram for a diagnosed heart murmur, which turned out to be aortic stenosis. The results were sent to Southampton to be reviewed and it was decided that Kian would to be transferred to the Princess Anne Hospital the next morning because of his enlarged kidneys.
I will never forget the kindness and empathy we received from all the team.
The next morning was hard. I said goodbye to Mia and Shane as I boarded the air ambulance with Kian. There were so many wires and cables coming out of the incubator.
I was discharged from the hospital so I could fly with Kian, but this meant I was flying hundreds of miles away to England, with no friends or family, and nowhere to stay.
Kian was settled into the ward and the hospital staff told me that we had a room at the nearby Ronald McDonald House. Like lots of other families, I'd never heard of it before!
As I entered the House, I was greeted by a lovely staff member at reception. They showed me around all the communal areas; the kitchen, the playrooms, the living room, and finally to my room where I would be staying for the foreseeable future.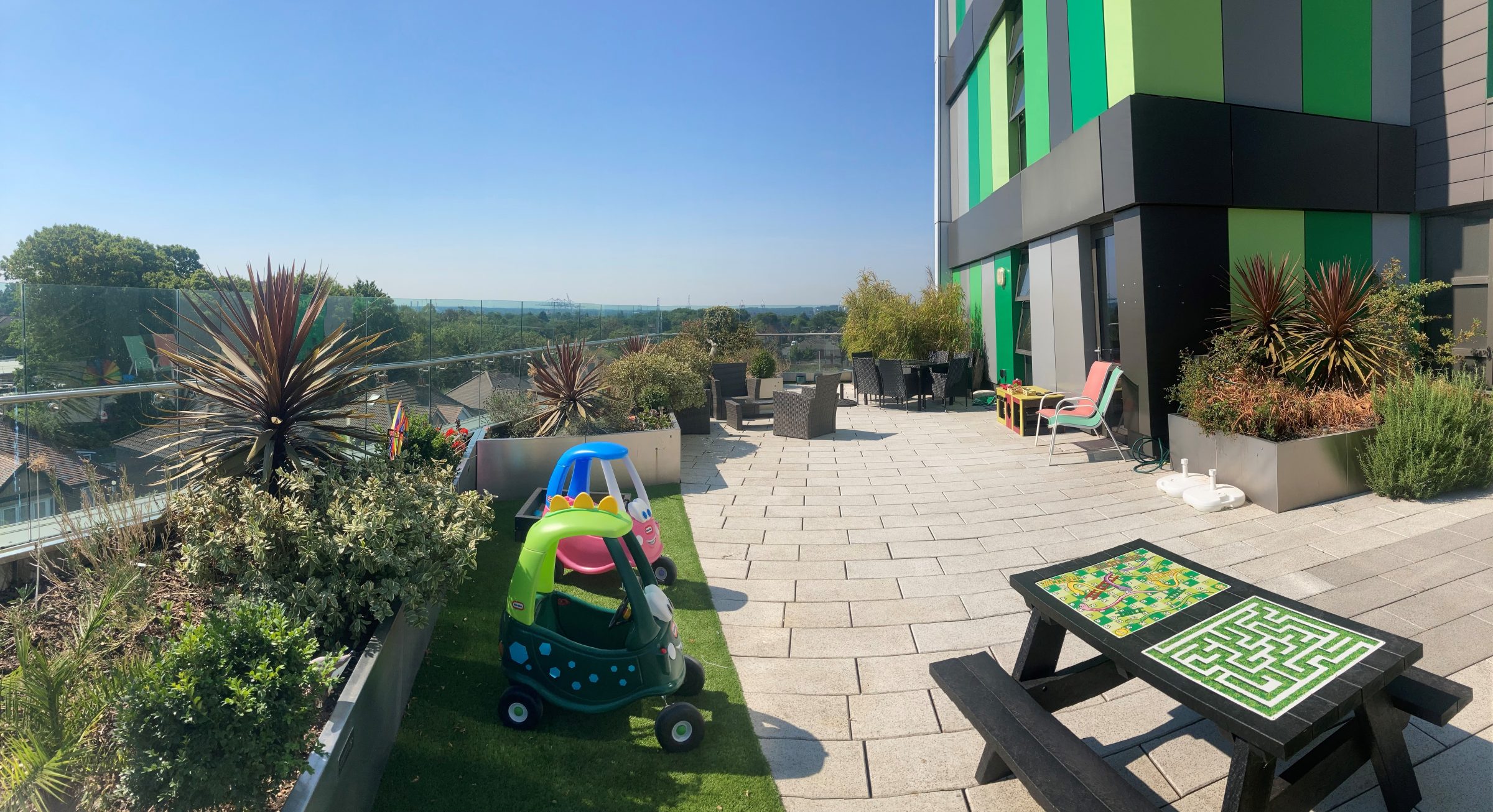 The Southampton House shares a birthday with Kian, so had only just opened! It gave me a safe space, somewhere I could sleep and eat outside of the hospital and, over the next couple of weeks, it gave us space to be together as a family again – a 'home away from home'. I remember the Housekeeper Sarah was incredibly kind, providing us bedding for a cot bed for Mia to sleep in. My dad stayed with us and still talks about her kindness eight years later!
Kian was transferred back to our local hospital in Jersey just before Christmas Eve and came home on 28 December, just in time for the New Year.
But in January, during a routine follow-up appointment for his aortic stenosis, Kian had another echocardiogram. He was only expected to need keyhole surgery once he was much bigger, but that couldn't have been more wrong.
This echocardiogram showed his heart function had changed and he needed open heart surgery urgently. I left that appointment completely shocked; how could things change so quickly?
Unfortunately, this would be something we'd get used to over the years!
On 29 January, we left Jersey again for Southampton, but this time on a normal plane with my mum and sister with me for emotional support while Shane stayed at home with Mia.
Once again, we were very lucky to get a room at Ronald McDonald House Southampton.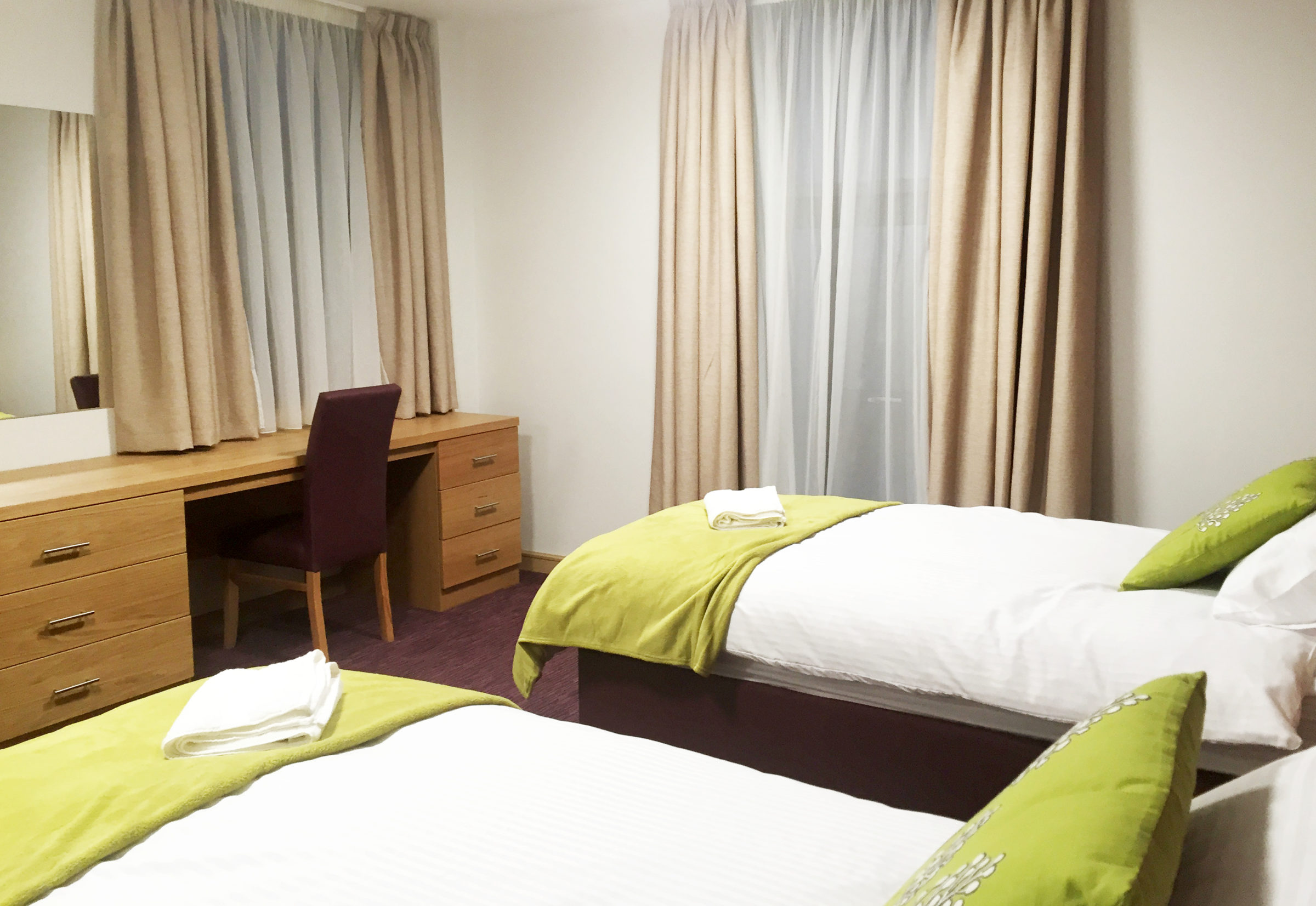 That night, I stayed on the ward with Kian, but it really helped to know my mum and sister were so close by. They were able to be with me every step of the way which overwise wouldn't have been possible.
Kian's surgery went well, but it was a few days before he was stable. He was kept ventilated in the paediatric intensive care unit (PICU). Though he was stable, the operation had put a huge amount of pressure on his kidneys. They stopped working and he needed some dialysis, but thankfully it was only temporary. His kidneys soon began working on their own again and he was moved back to Ocean Ward.
We were soon discharged and heading home to Jersey, but Kian would still need monthly reviews in Southampton. Every time we were at the hospital, we would come over to the Southampton House and say hello to the team we had grown so friendly with. It was so nice to see friendly, familiar faces.
This routine continued until Kian's second open heart surgery in 2016. The surgery went to plan, but once again, he needed some temporary dialysis. This time around, there were some post-op complications which kept him in longer, but overall, it went well and we headed home before needing to return in the summer for a percutaneous endoscopic gastrostomy (PEG) feeding tube. For possibly the first time ever Kian began to thrive, he was growing well and staying out of hospital.
But this only lasted until 2019, when his kidney function reached the point that it was time to refer him to Evelina London Children's Hospital to start working him up for a transplant.
Shane and I had hoped to donate one of our kidneys to him, but we soon found out that neither of us was a match and Kian had developed a huge number of antibodies making him a very difficult match.
Then in 2020, Covid struck and the whole world went into lockdown. Kian was classed as vulnerable because of his degree of kidney failure, meaning he was to stay at home and keep safe.
But by the summer of the first year of the pandemic, Kian was admitted to Southampton Children's Hospital again and it was time to start dialysis. Kian had been ready to be activated on the transplant list just prior to the pandemic, but there were delays due to Covid.
We were really looking forward to getting back home, so when Kian had a peritoneal dialysis (PD) catheter fitted in July, we were trained on how to administer the dialysis and headed back to Jersey in August.
Kian was on PD for six months, but during that time, he suffered from numerous complications which meant several trips to the hospital, lots of theatre admissions and lots of infections.
More difficulties followed, as in March 2021, he was to be started on haemodialysis. This was extremely hard as it wasn't possible to do it in Jersey, so it meant flying back and forth twice a week to Southampton. But because of Covid, we were unable to fly back and forth whilst the country had restrictions in place, so we ended up moving to Southampton for three months.
It was frustrating as the in-unit haemodialysis was only supposed to be temporary while we awaited training for home haemodialysis. But like everything else, Covid played its part in delaying this too, and it had never been done in Jersey before so there was a very long delay in getting things into place.
As soon as the flying restrictions eased, the next 18 months were spent travelling back and forth for in-unit dialysis.
Ronald McDonald House in Southampton was so lovely and accommodating, trying to make the whole situation easier on us, but ultimately it was hard and it took its toll on all of us…
…The long days, the early starts… Kian needed more dialysis to enable him fewer restrictions, but this wasn't physically possible for any of us.
Finally, in November 2022, nearly eight years since we began this journey, we arrived at Great Ormond Street Hospital to learn how to administer home haemodialysis.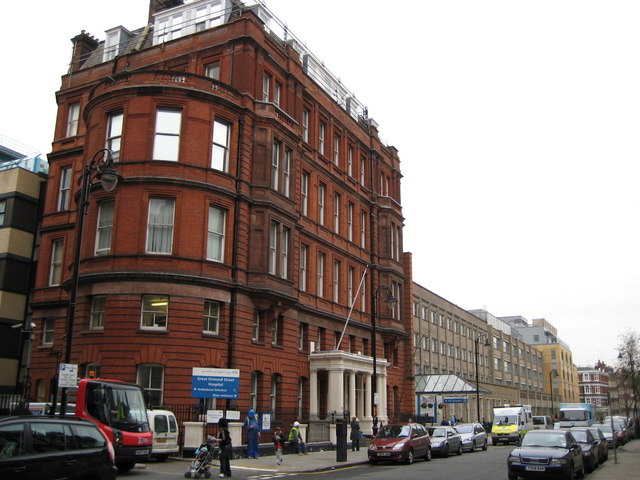 It was an intense five-week course. I remember seeing that machine for the first time and thinking, "we're never going to manage this… How are we supposed to remember where all the bits connect to?!".
It was a lot, but it was worth it.
Kian would now have 16 hours of dialysis instead of eight, meaning he could eat what he wanted for the first time in years. He loves meat but hadn't been able to eat it often because he had been on a low-protein diet. His medication was also reduced to almost nothing! The evening of his 8th birthday was the first birthday he'd gone to bed not connected to an overnight feeding pump since he turned one.
We returned to Jersey just in time for Christmas. His first session of home haemodialysis was on 19 December. We had Laura, a nurse from Great Ormond Street, over to support us as well as our lovely community nursing team.
Over the next month, we got into more of a routine. Kian had four, four-hour sessions of dialysis a week. It seemed a lot, but it was so nice to be home and not flying back and forth all the time.
On 19 January 2023, at 11:34pm, Dr Nagra called.
The one we had waited 865 days for.
There was a kidney for Kian.
The next few hours were intense. Before I knew it, we were boarding the air ambulance to Luton, where an ambulance was waiting to take us safely and quickly to Evelina London Children's Hospital.
In less than six hours, we had travelled more than 280 miles.
At 2:40pm Kian headed into the theatre to receive his new kidney.
Six hours later, he was back on the ward. The operation had gone well. The kidney was the perfect size for him and was described as a 'miracle' by several medical professionals. To us, it will always be our very own miracle. Kain's antibodies meant we all expected he'd wait much longer than this. I thought he'd spend his whole childhood on dialysis. We are truly grateful for this wonderful gift of life.
One week post-transplant, Kian was transferred to Southampton Children's Hospital to continue his recovery and we all stayed at the Ronald McDonald House in between hospital appointments and check-ups.
Kian is now six weeks post-transplant. There have been a few bumps along the way (but let's face it – it was never going to be plain sailing with Kian!).
We're still in Ronald McDonald House Southampton but hope to be home in the not-too-distant future. Kian has enjoyed being able to stay at the House and loves the pool table the most! It's given us both a safe place to call home. We've had family stay with us, we've laughed, we've cried and had some much-needed time together outside of the hospital.
The last eight years we've been supported by many different people and charities. We will never forget their kindness, compassion, and empathy. We are eternally grateful.
The kidney he received was from a paediatric donor.
I cannot put into words just how grateful we are to the parents who, at the most heartbreaking time of their lives, made the most selfless decision to give our son the gift of life.
Help us provide free home away from home accommodation to support families with children in hospital with a donation.