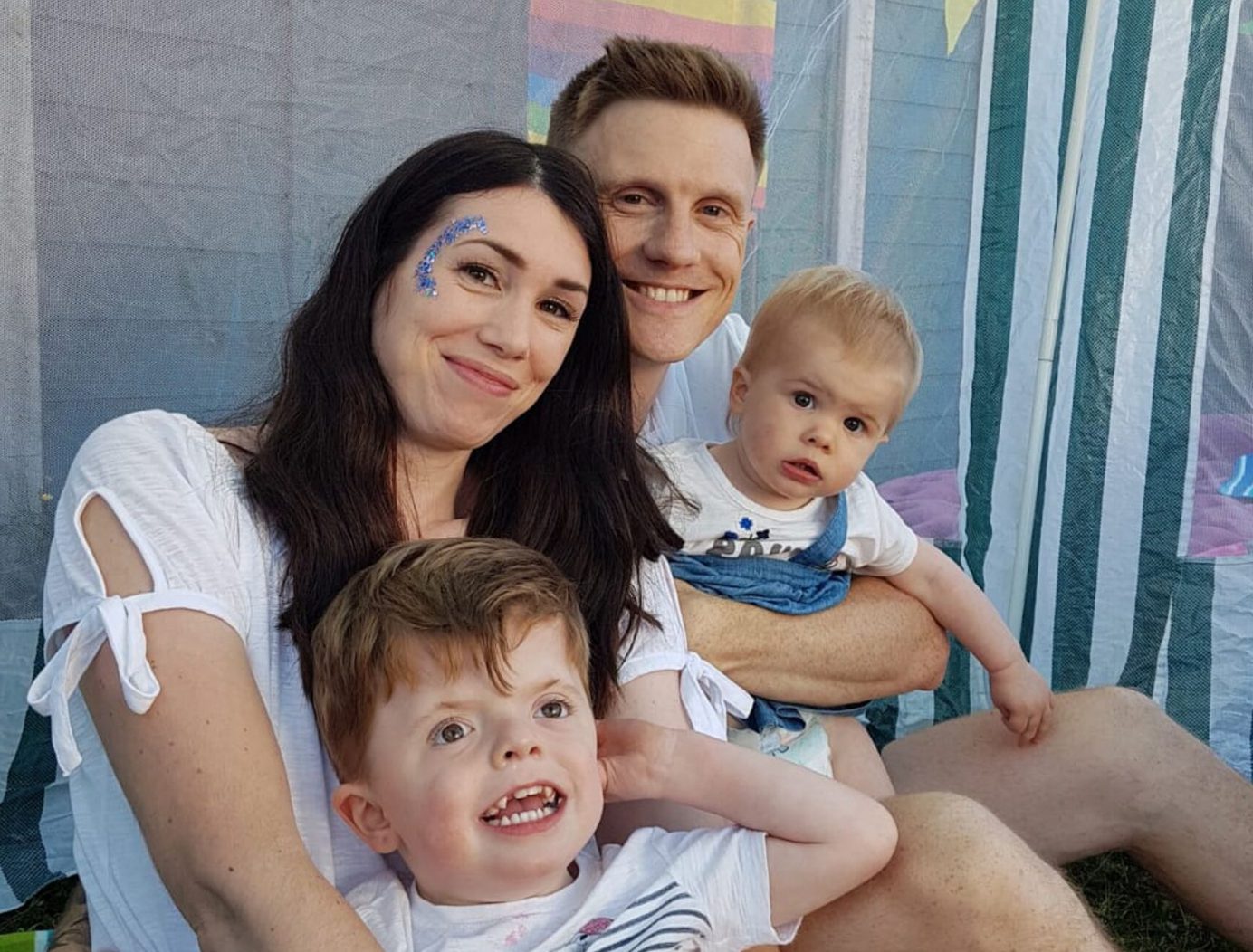 Why I'm Cycling: Chris' Story
Devoted dad Chris is taking on the 100 mile Ridelondon Cycle Challenge this year to raise money for ronald mcdonald house charities. This is his first cycling challenge; in fact, he only started cycling eight months ago as a way of commuting to work. Chris told us he has wanted to raise money for the charity for a long time and, with his new found love for cycling, thought RideLondon would be the perfect opportunity! He shared his story to explain why Ronald Mcdonald House Charities is so close to his heart.
My son Jack was born with a condition which essentially means he has needed and will need several surgeries during his childhood. We've had many stays in hospital so far with him, but since we live 100 miles away from the hospital we've stayed in the Ronald McDonald House in Oxford many times. I feel so grateful to the Charity for making what is a scary and emotional time that little bit easier and I wanted to give something back.
Jack was born in April 2015 with a rare genetic condition called Apert Syndrome. We weren't aware of Jack's condition before he was born, and because it is so rare we didn't learn much about it until we were referred six weeks after his birth to the John Radcliffe Hospital in Oxford, one of four highly specialised hospitals in the UK for children with craniofacial conditions like Apert Syndrome.
The condition Jack has is a rare genetic condition that causes the facial and skull bones in an unborn baby to fuse together too early in its development. It causes facial and skull abnormalities as well as abnormalities in the fingers and toes.
We soon learned that Jack would need various operations over a number of years, firstly and most importantly on his head to release his skull and allow his brain room to grow. Jack was three months old when he had his first surgery and had a 15 day stay in hospital after, with a return to hospital four weeks later for another operation. He's since had four operations on his hands and several other visits to the hospital for various tests and check-ups.
EACH TIME MY WIFE AND I HAVE TRAVELLED OVER 100 MILES FROM OUR HOME IN BOURNEMOUTH TO OXFORD. JACK WAS OUR FIRST BORN AND THE THOUGHT OF US NOT BEING ABLE TO STAY TOGETHER WITH HIM BEING SO YOUNG AND WITH SUCH A MAJOR OPERATION WAS UNIMAGINABLE.
The medical teams at John Radcliffe are wonderful and as soon as it became apparent we'd be spending time overnight at the hospital we were told about Ronald McDonald House Charities and the house that sits on the top floor of the children's hospital there.
We were really surprised at how home-like the house was made to feel; I don't really know what we were expecting, just a place to sleep really but the 'home away from home' sentiment is very much felt. When we packed for Jack's surgery, we didn't pack to stay as long as we did, so we quickly made use of the laundry room which again we didn't realise was there at first! And having a kitchen just like home was so nice, to be able to cook meals rather than live off shop bought sandwiches and ready meals. The staff really are wonderful; we are really made to feel welcome every time we stay and greeted with warmth and a smile, they all make an effort to know Jack and all remember him, and that is really special to us.
WE NOW HAVE A DAUGHTER AVA WHO IS ONE YEAR OLD, AND KNOWING THAT WHEN JACK HAS SURGERY IN FUTURE WE CAN ALL STAY TOGETHER – AND HIS LITTLE SISTER WHO HE ADORES CAN BE CLOSE TO HIM AS WELL – MEANS EVERYTHING. SHE CAN HELP CHEER HIM UP AND TAKE HIS MIND OFF EVERYTHING GOING ON.
Learning about Jack's condition was a very scary time. We were finding out different things about it all the time and getting to grips with how much time he'd need to spend in hospital during his childhood. We knew he would have to have the surgeries and we knew and know he is in the best hands. One of our concerns was the amount of time we would have to spend in hospital each year, and the number of visits we'd have to make. We didn't know then how much we'd have to travel to Oxford and quite how it would work. We now know a lot more though, and knowing that we are able to stay at the House takes that extra worry away.
Without the House, we would have to use hotels in Oxford whenever Jack has surgery, which would put a huge strain on us financially, added to the cost we already have of travelling, let alone the number of times we've stayed. It just seems impossible to think we'd both be able to be there for him each time; the hospital is around 100 miles away from our home so it's quite far for us to travel back and forth. The fact that both my wife and I have been able to be there for Jack all day and night, and to give each other a break when we need it so we can be refreshed and really there for him has definitely helped each time he's had surgery.
It feels like a long time ago now that we first stayed in the House; Jack is now three and doing incredibly well. He still has more surgeries planned in the future and lots more visits to the hospital, but for us, that's made a little easier knowing that we don't have the added worry of finding accommodation each time. Having a child in hospital is such an emotional thing to go through, and we can't imagine not both being there.
Help us provide free home away from home accommodation to support families with children in hospital with a donation.