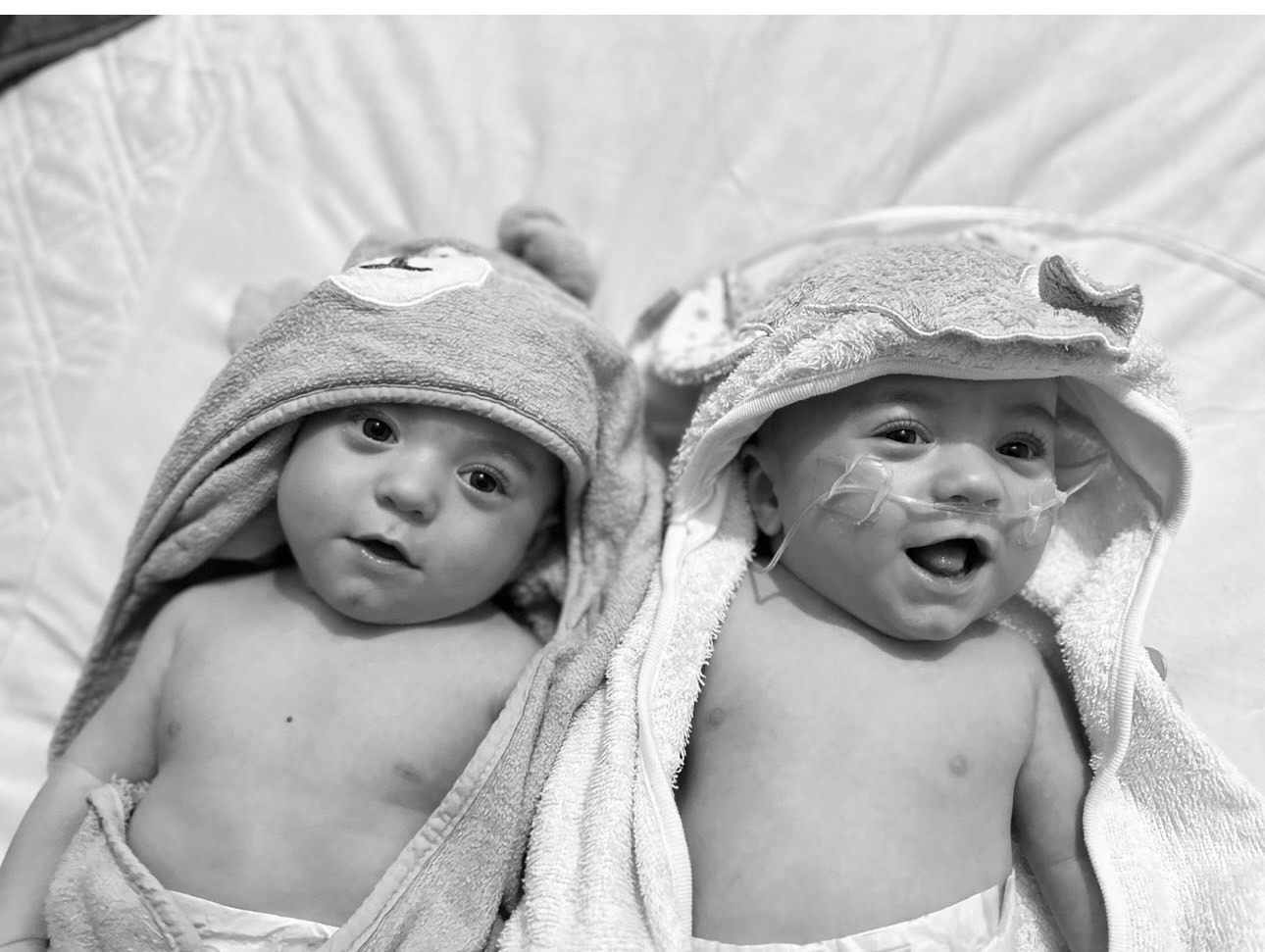 We owe them everything - Oscar and Mason's story
Mum Jessica, from Worksop in Nottinghamshire, was 26 weeks pregnant with her twin sons when she was diagnosed with twin-twin transfusion syndrome (TTTS) and was swiftly transferred from Sheffield Teaching Hospital to St George's Hospital in London.
In June 2022, Jessica had fetoscopic laser ablation surgery, which resulted in her going into premature labour. Oscar and Mason were born on 18 June, and Jessica was told their chances of survival were extremely poor. However, the boys were ready to put up a fight.
A tumultuous time followed, but in October, the twins were finally home and they continue to defy all the odds.
Throughout their hospitalisation, Jessica was accommodated at Ronald McDonald House Tooting and she's 'forever grateful' for everything the staff did to support her and her family during their stay.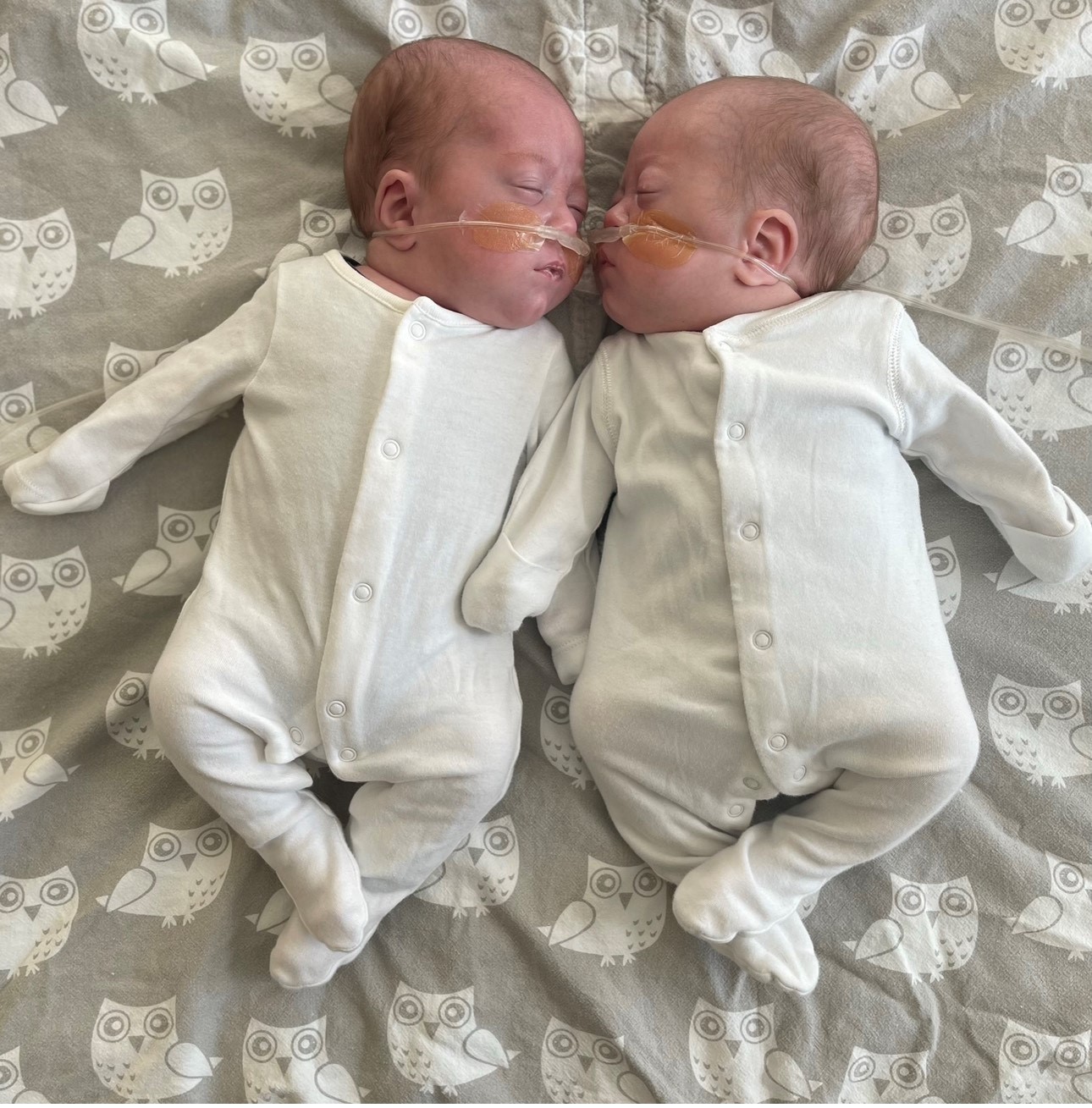 On 14 June 2022, I went for a routine pregnancy scan appointment at Bassetlaw Hospital, which is local to me in Worksop. That was when doctors discovered that the twins I was expecting had twin-twin transfusion syndrome (TTTS), which affects identical twins who share a placenta. I was told this was more common in Monochorionic Diamniotic (MCDA) twins, who are in two separate sacs but whose placentas are joined to each other. The condition poses a great deal of risk to both babies because one twin — the donor twin — gives away more blood than it receives in return and runs the risk of malnourishment and organ failure. The recipient twin receives too much blood and is susceptible to overwork of the heart and other cardiac complications.
I was immediately transferred to The Jessop Wing Feto Medicine Unit (FMU) in Sheffield, my pregnancy being deemed as 'high risk'. Later that afternoon, I was told I'd be transferred again, this time to St George's Hospital in London, more than 150 miles away from home.
Once I was admitted to St George's, I had fetoscopic laser ablation surgery, a procedure where a laser fibre is used to try to stop the sharing of blood, with the goal of halting the progression of TTTS. There was a 40% chance that the surgery, which was performed under local anaesthetic, would induce labour, and that's exactly what happened. I'd gone into labour two weeks previously, at 24 weeks, and the doctors had managed to stop it. This time, there was no going back.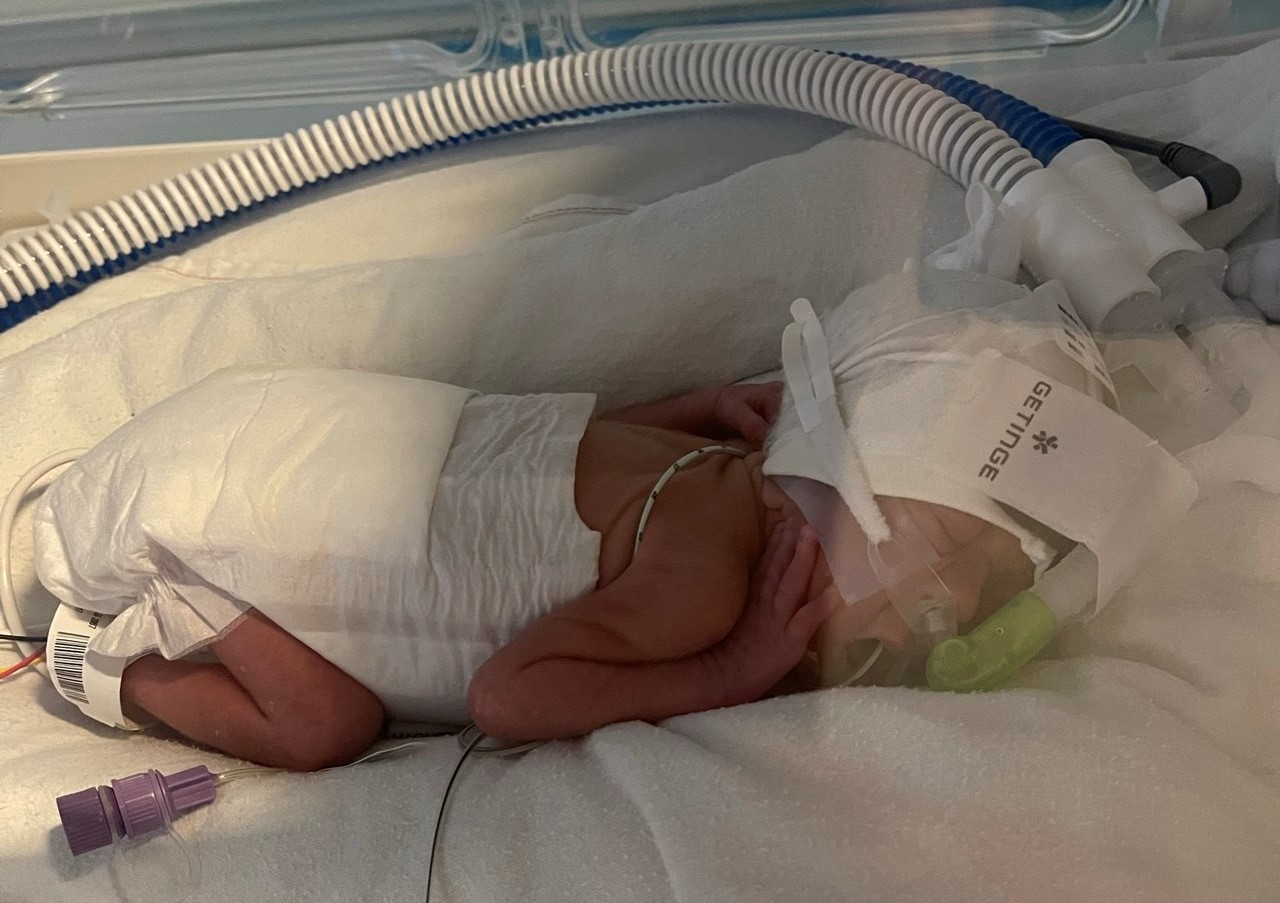 I ended up having an emergency C-section in the early hours of the following morning. Oscar was our donor twin. About one and a half hours before I gave birth to him, I was told he had died in the womb, and just before he arrived, they said that his brother, Mason, hadn't survived either.
However, after Oscar was born at 3.15am, the amazing team did CPR on him for 53 minutes and they eventually managed to get a heartbeat. The medics thought he'd just be alive for long enough for us to have a cuddle with him, but it turned out he was here to stay! Meanwhile, Mason arrived crying, so he was taken straight off to the neonatal intensive care unit (NICU).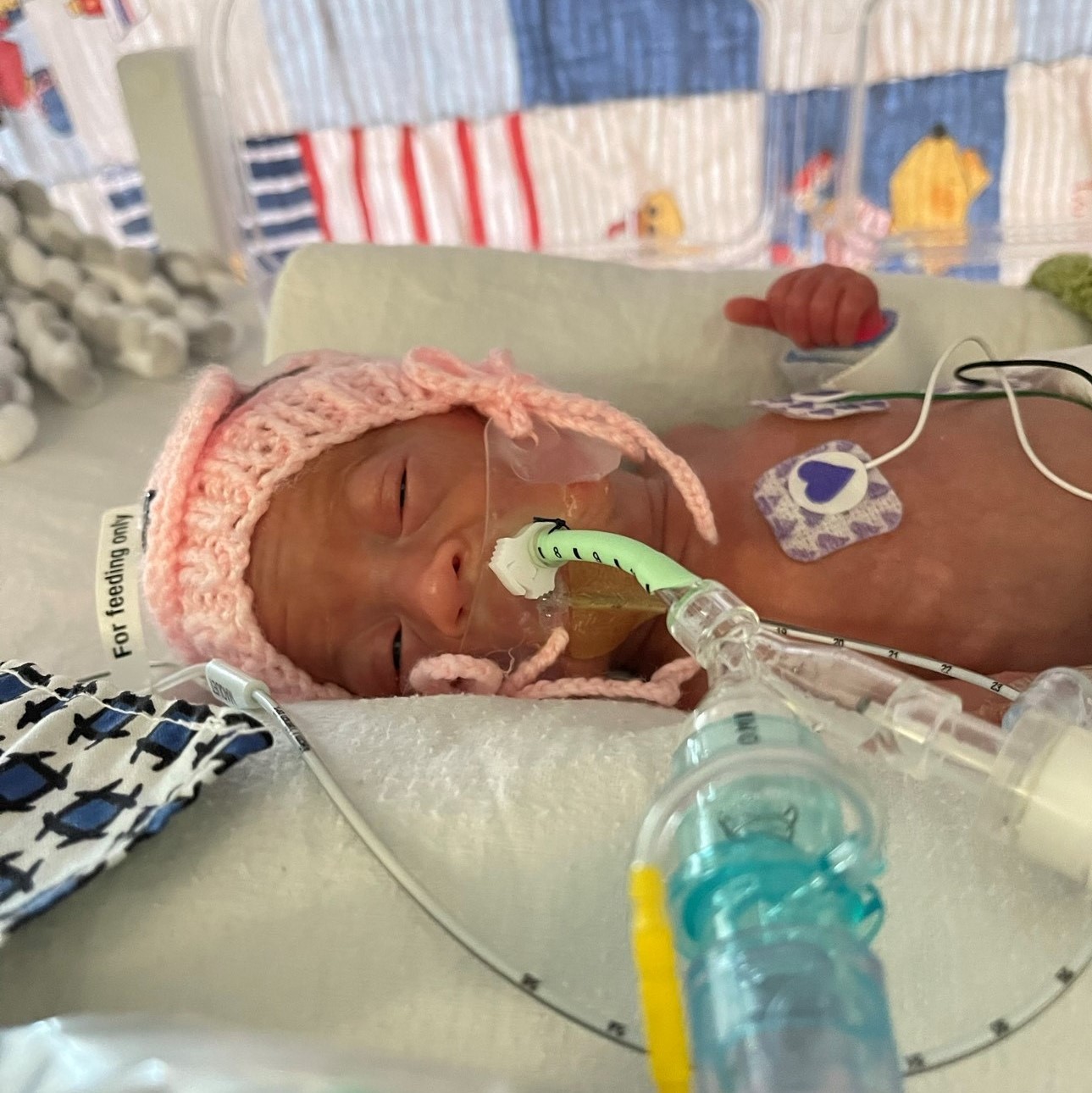 Mason continued to enjoy a 'honeymoon period', coming off the ventilator quickly and making good progress for the first few days. But then at 10 days old, he became really poorly and wasn't feeding well. At the same time, Oscar was found to have a bacterial infection which had previously gone undetected. We were told it'd gone from his lungs to his brain and that he wasn't going to make it. They said if it didn't kill him, then it would leave him severely brain damaged.
However, when further tests and scans were carried out, it transpired that the infection hadn't gone any higher than his chest. Another miracle U-turn for amazing Oscar!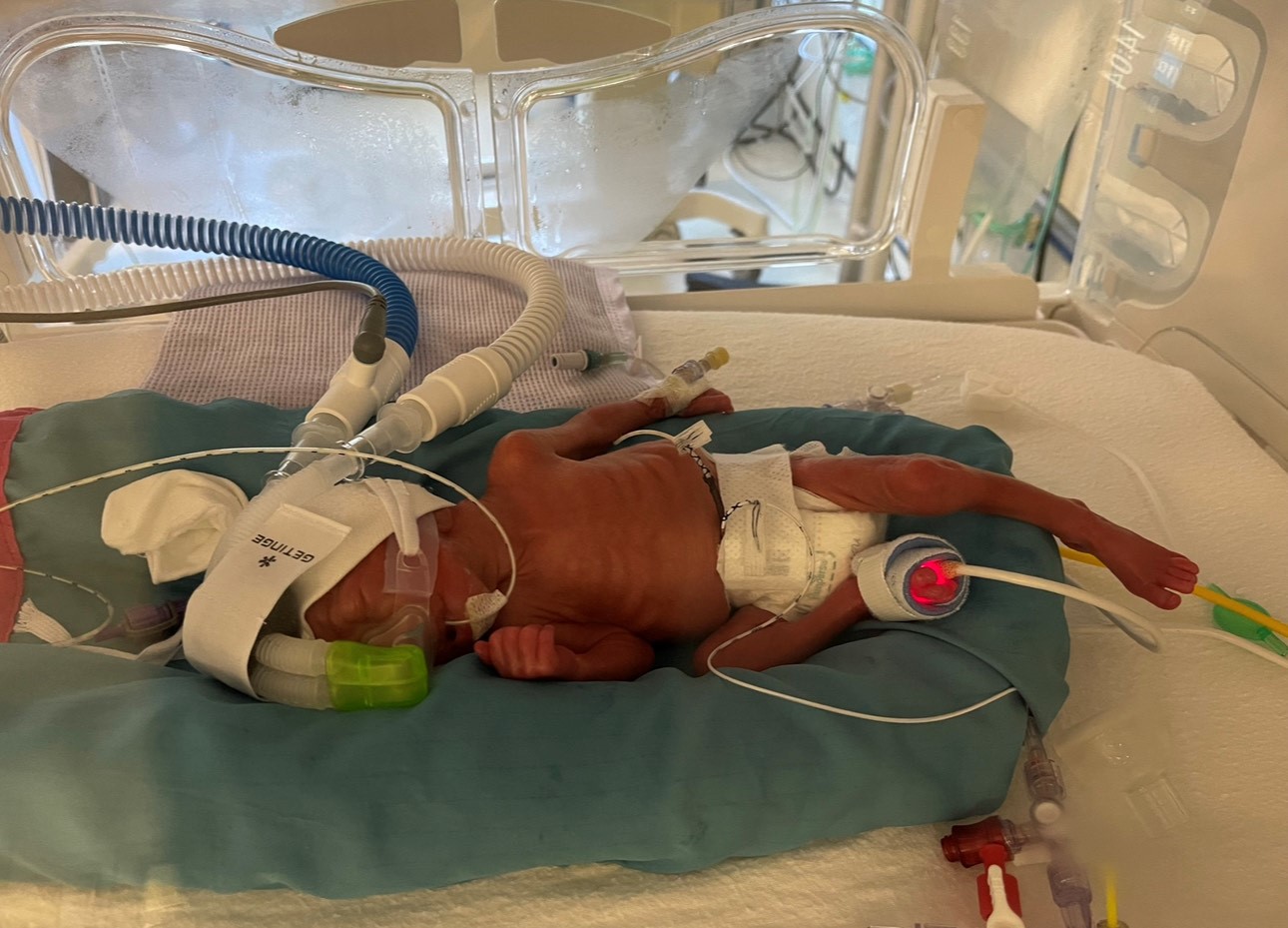 It wasn't plain sailing from there, however. When they were two weeks old, Oscar had to have an operation on his arm because his long line had gone into his muscle, rather than his vein. I had to race over to the hospital at 1am on the day it happened.
Thankfully, I was staying at Ronald McDonald House Tooting, so when I got the call, I was only a three-minute walk away from him. The timing was incredible because while I was there consenting to Oscar's surgery, Mason's lungs collapsed and he stopped breathing,. He was whisked off and later diagnosed with moderate chronic lung disease.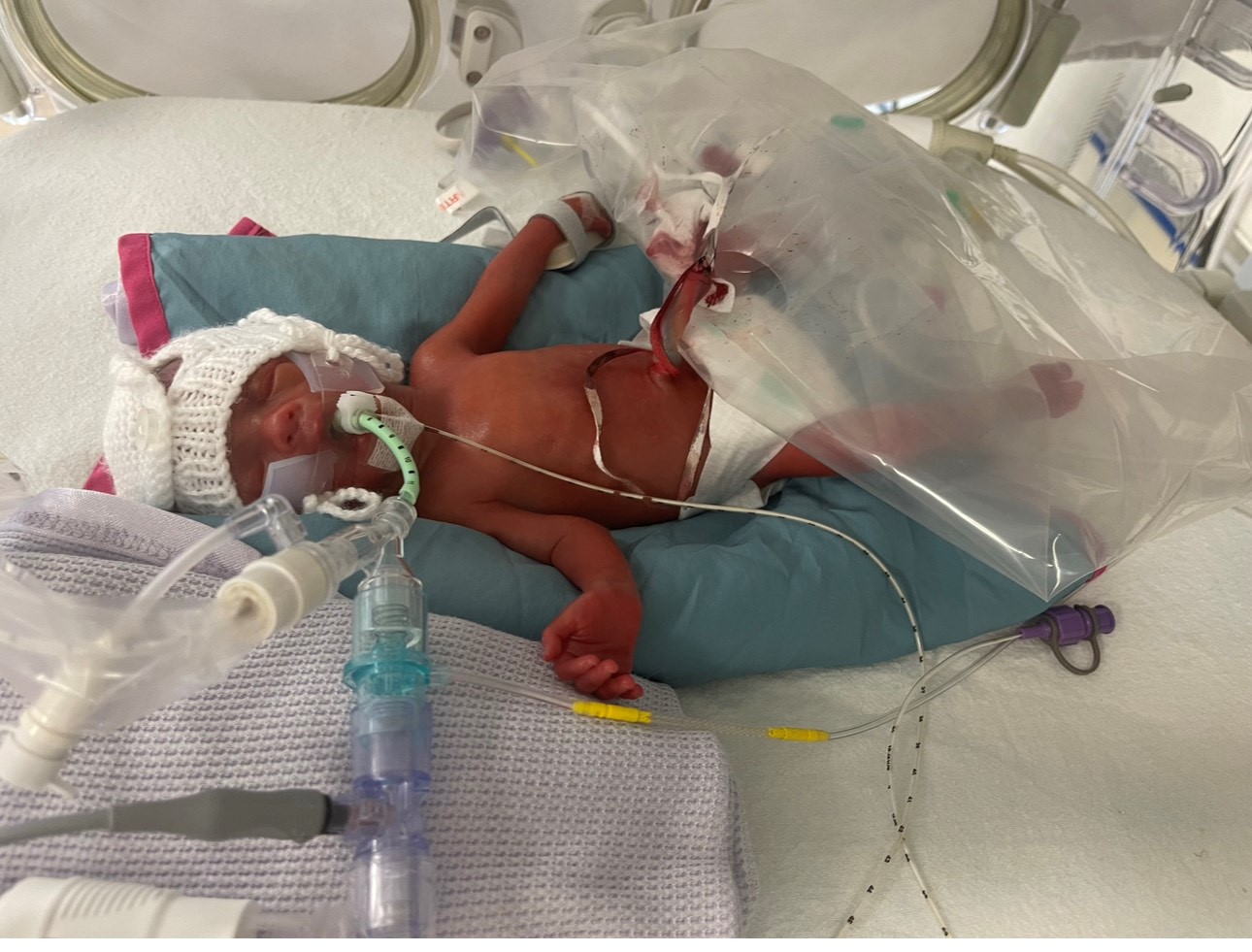 Fortunately, although we live in Nottinghamshire, I'm originally from Croydon in South London, so my daughter Harper, who was just 10 months old at the time, was able to stay with my mum, not too far away from me at the Ronald McDonald House, where we ended up staying for 91 days in total. It was great because at weekends, Harper would come and stay with us and we'd have some quality family time together, which was so important.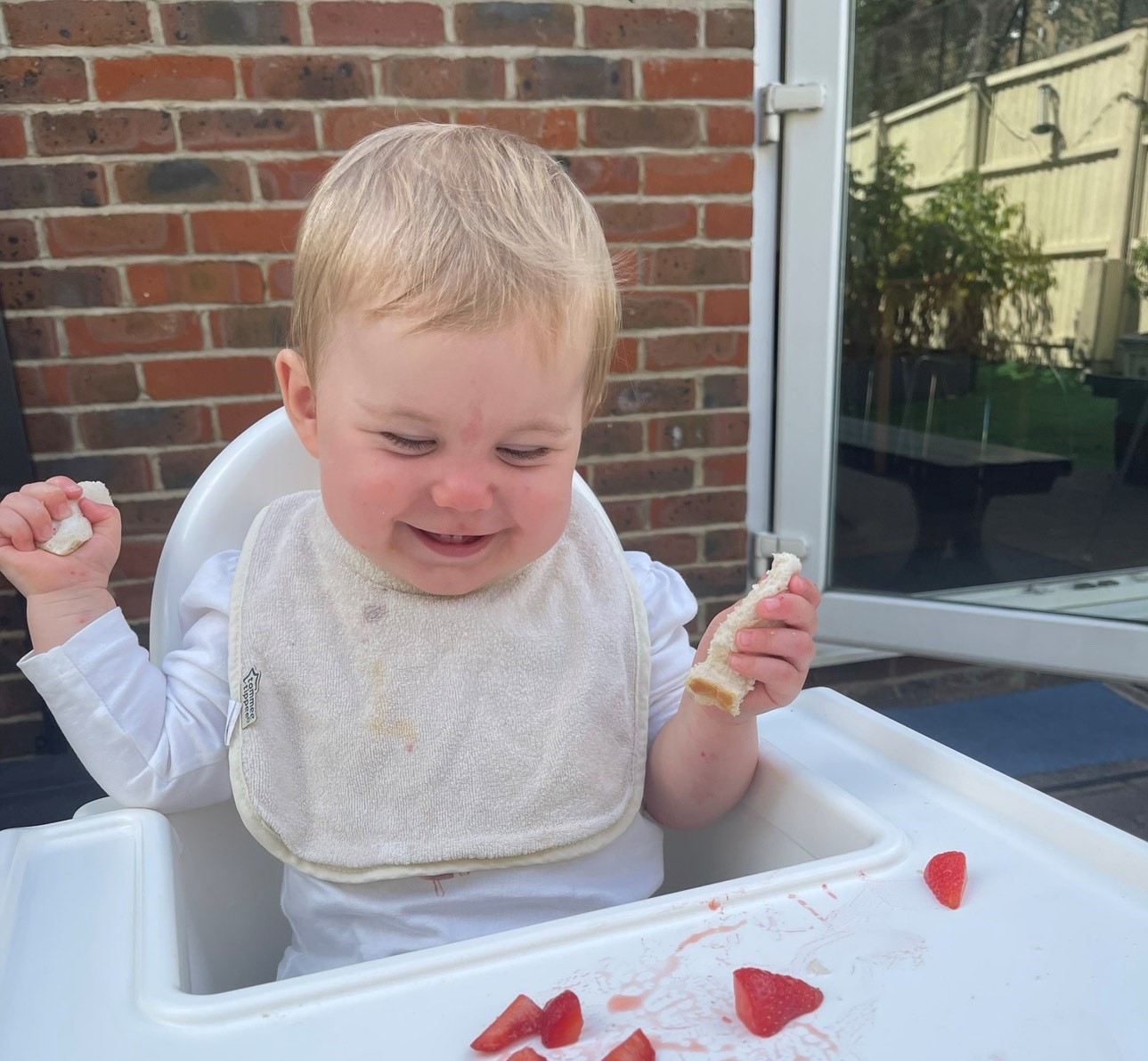 When I first stepped into the Ronald McDonald House at the beginning of our journey at St George's, I was greeted by the kindest people I've ever met.
They helped me with all my bags and showed me around the amazing facility, which had a communal kitchen, lounges and even somewhere to do my laundry.
When you go through something as traumatic as having two extremely premature, poorly babies in hospital, you find comfort in sharing a living space with people going through similarly difficult experiences. It really did feel like home and gave us a bit of normality away from the clinical setting of the hospital.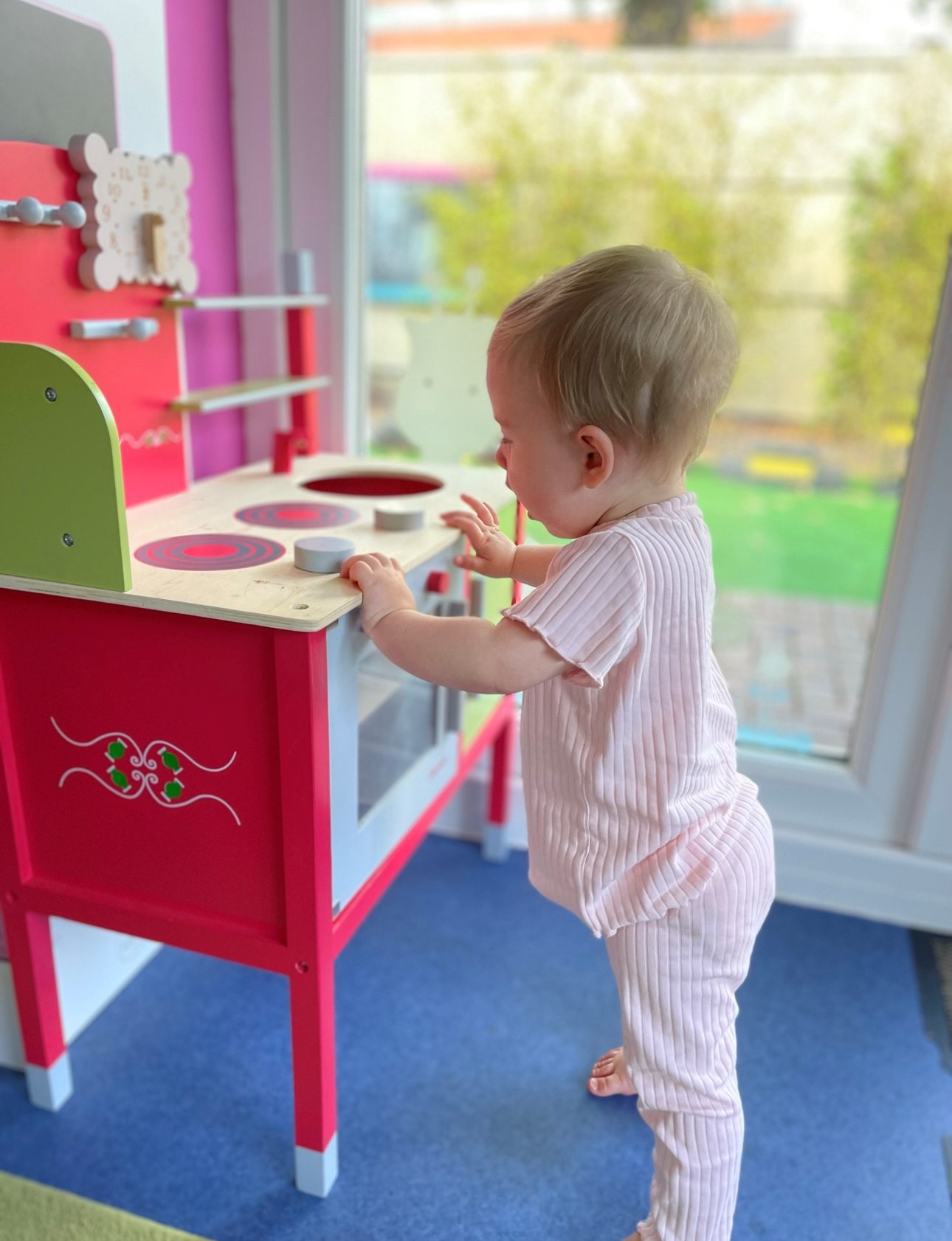 When Harper visited, the staff would play with her, and she and I enjoyed games nights and takeaway evenings with the other families. I met friends for life in the House; people I'm still in touch with now. The staff were also there to comfort us when we needed it and to celebrate all the little wins with us along the way. They were so understanding and empathetic.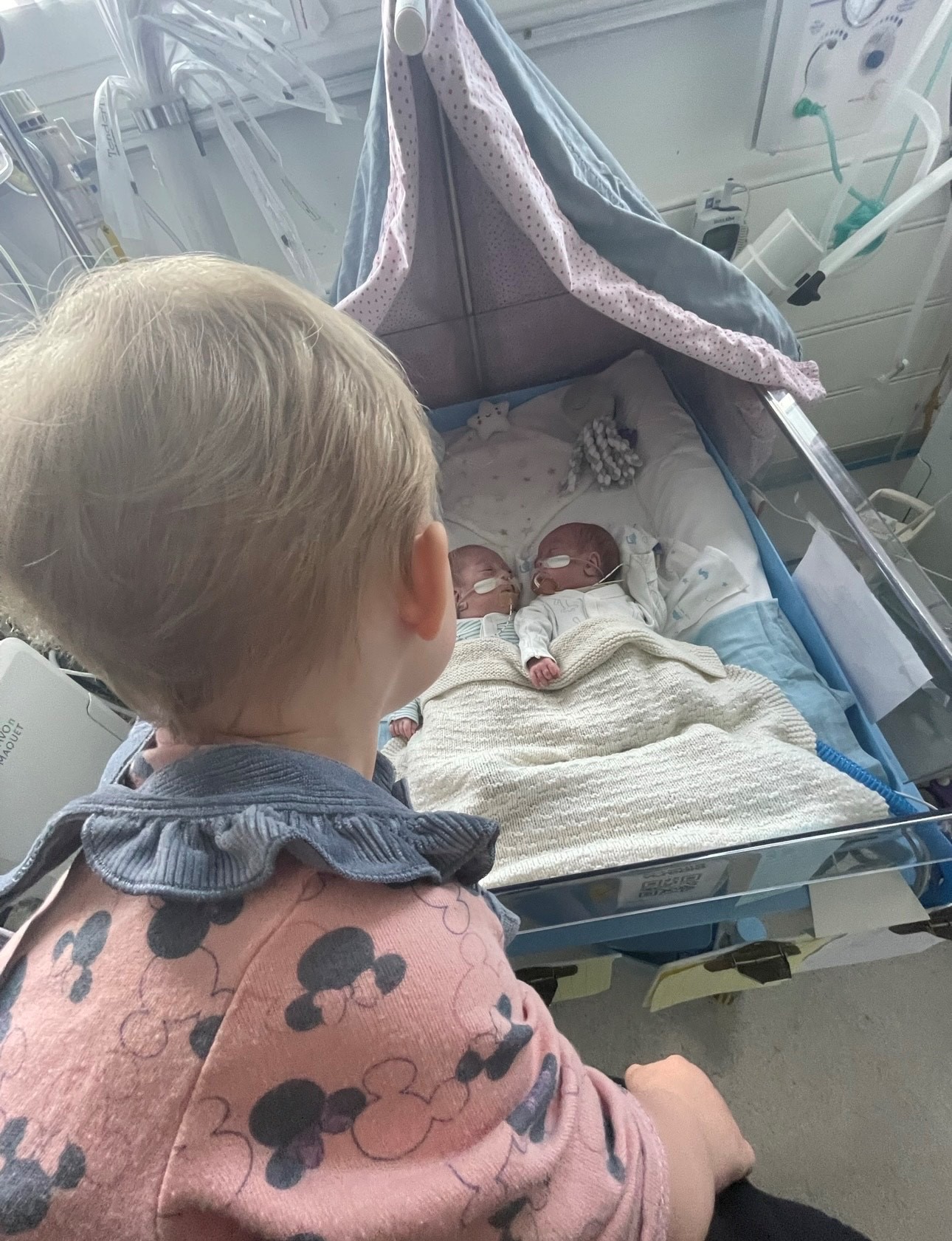 On 16 September we were transferred to our local hospital in Doncaster, and we were finally discharged and able to go home on 6 October. Although it was such a blessing to finally be able to go home as a family, I soon missed the Tooting House, all the lovely people there and the 'home away from home' environment. Having people to chat to in the House really helped to take my mind off the abnormal situation we found ourselves in.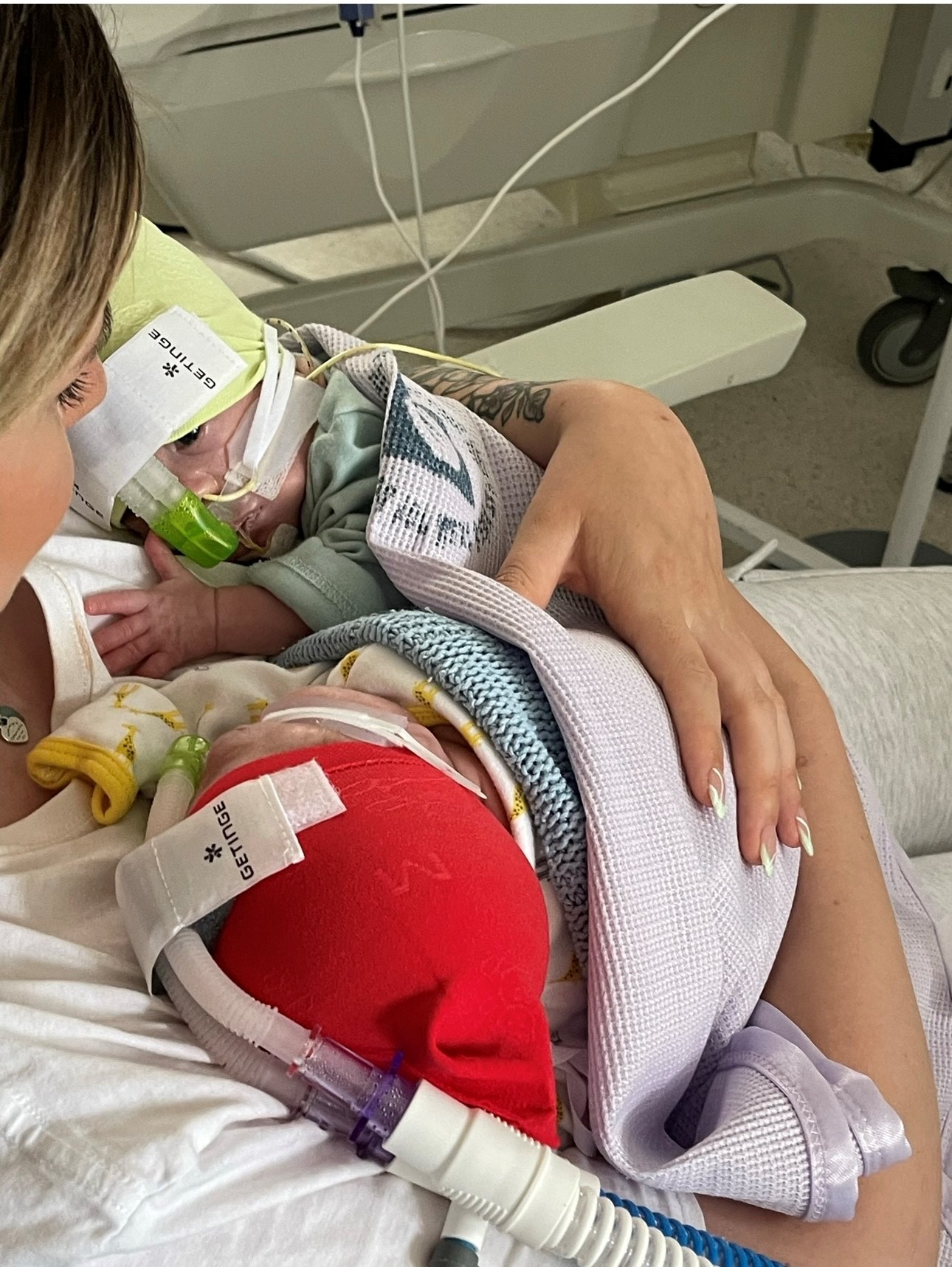 I'm always singing the praises of Ronald McDonald House Charities UK and tell people to round up their order when they go to McDonald's, to help support the cause. It shocks me that not all children's hospitals have Ronald McDonald Houses. I'm just so grateful that we were able to stay in the Tooting House. I'm passionate about sharing our story to help raise awareness of this amazing Charity; we owe them everything.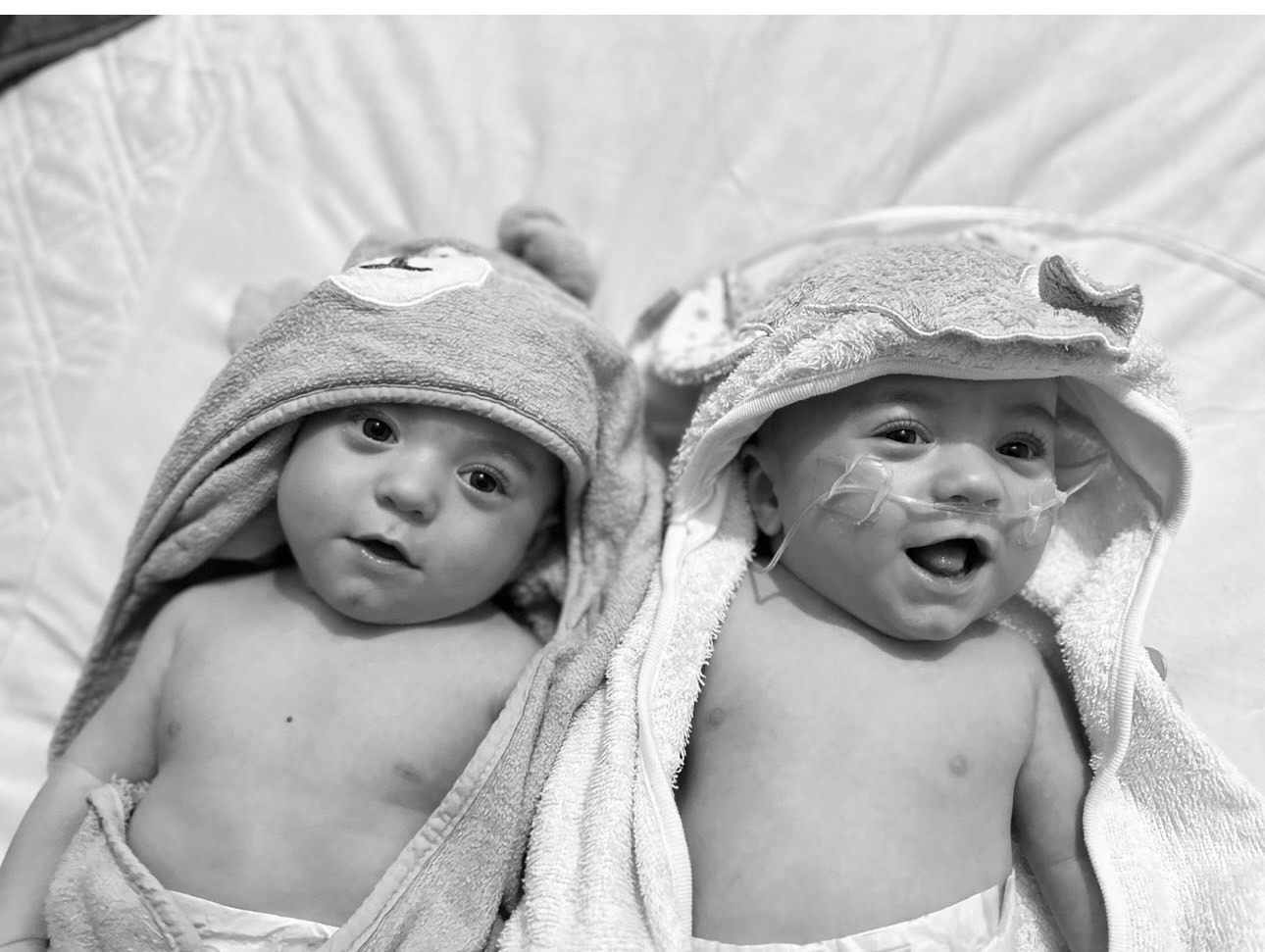 Help us provide free home away from home accommodation to support families with children in hospital with a donation.