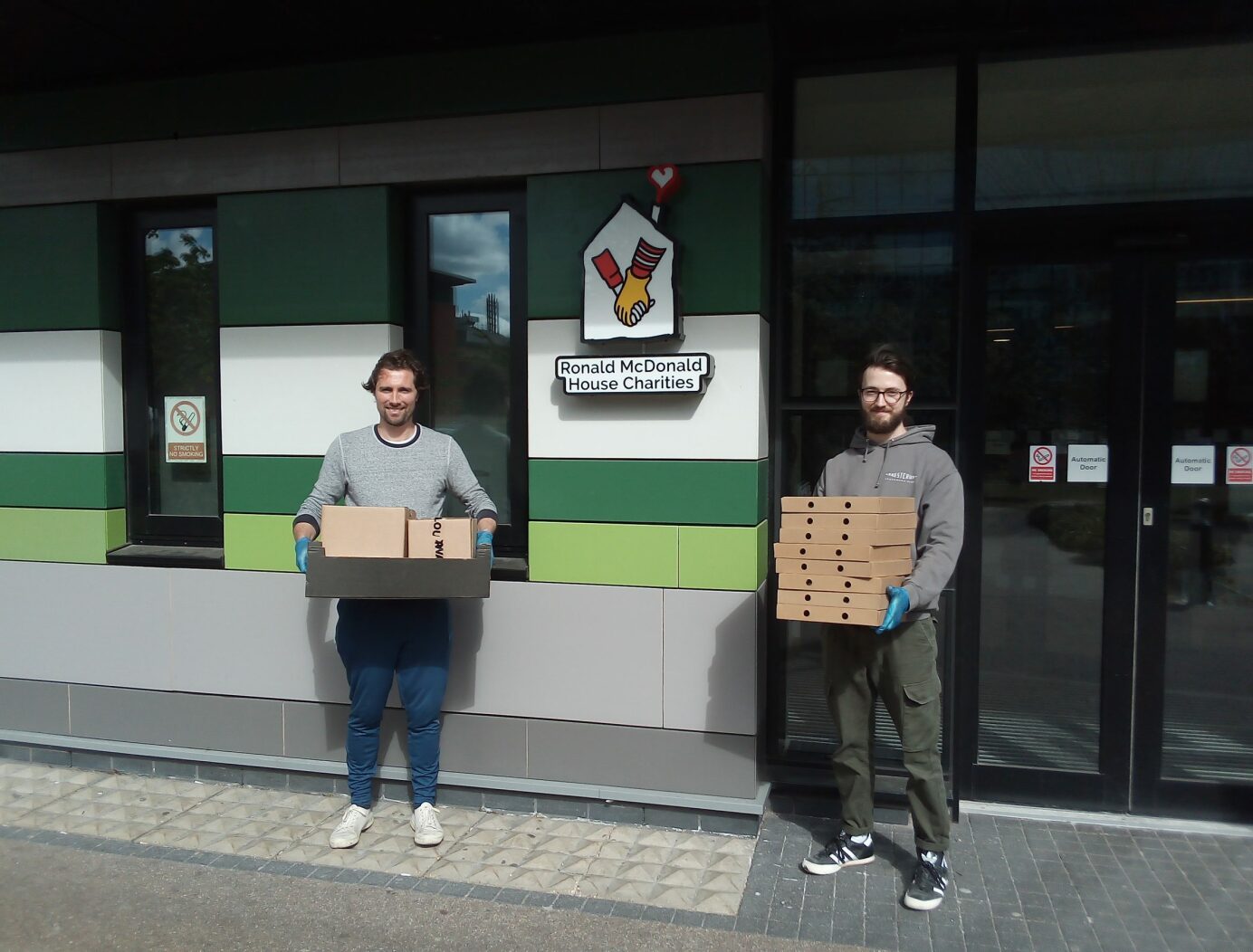 In recent months, our Manchester House has been lucky enough to be approached by Eat Well Manchester. The newly-founded initiative invites local restaurants in the Greater Manchester area that had to be closed indefinitely due to the pandemic, to use remaining fresh produce to feed those in need, rather than having it go to waste.
Chef Mary-Ellen McTague of The Creameries in Chorlton was one of the first to close her doors just before the government ordered all restaurants to close. Since then, she devised the initiative to source, prepare and deliver food to those who need it most. All participating restaurants became collectively known as 'Eat Well Manchester' and their mission is simple; to provide chef-made meals to vulnerable people across Greater Manchester. Made up of hospitality professionals and with the support of volunteers, Eat Well Manchester has prepared and delivered over 20,000 freshly cooked meals since the lockdown began and continues to do so.
Since March 2020, our Manchester House has received a generous selection of amazing, fresh and healthy meals from Eat Well Manchester, delivered straight to their doorstep. This means that on Wednesday's and Saturday's families have returned to the House from spending the day caring for their poorly child in hospital, to collect a warm and wholesome meal that has been prepared with love by restaurant chefs. The food is always handled with care and cooked by professionals wearing appropriate PPE, and hospitality staff and volunteers deliver the meals to the House following the government guidelines of social distancing and face coverings – reassuring even the most cautious of families that items coming into the House are safe.
Meals range from pasta bakes and lasagnes to curries and pizzas – often accompanied by a tempting dessert, such as a cheesecake, cookies or a fruit crumble and custard. On delivery days, many families will be looking forward to this food, entering the House from a long day at the hospital with a smile on their faces, asking the same question, "What have we got today?"
Families who have remained in the Manchester House throughout the lockdown stages of the pandemic have all appreciated and benefited from these generous prepared meal donations. John and Michelle are just one such couple:–
"Having a hot meal delivered twice a week has really taken a massive weight off our shoulders. Often we are too tired from a busy day at the hospital with our son, Harvey, to cook a hot meal. Coming home to dinner waiting has given us the much needed opportunity to sit down and relax, and take our time to enjoy a meal as a couple. We're incredibly grateful to Eat Well MCR for providing us with these delicious meals, and for giving us back some much needed me-time!"
We are always amazed by the generosity of the community when times are even more difficult for those in need. The Eat Well Manchester scheme continues to be an impressive and valued donation and we would like to thank all the remarkable chefs, hospitality workers and volunteers who have made our Manchester families smile and end their stressful days happy with full bellies!
Help us provide free home away from home accommodation to support families with children in hospital with a donation.