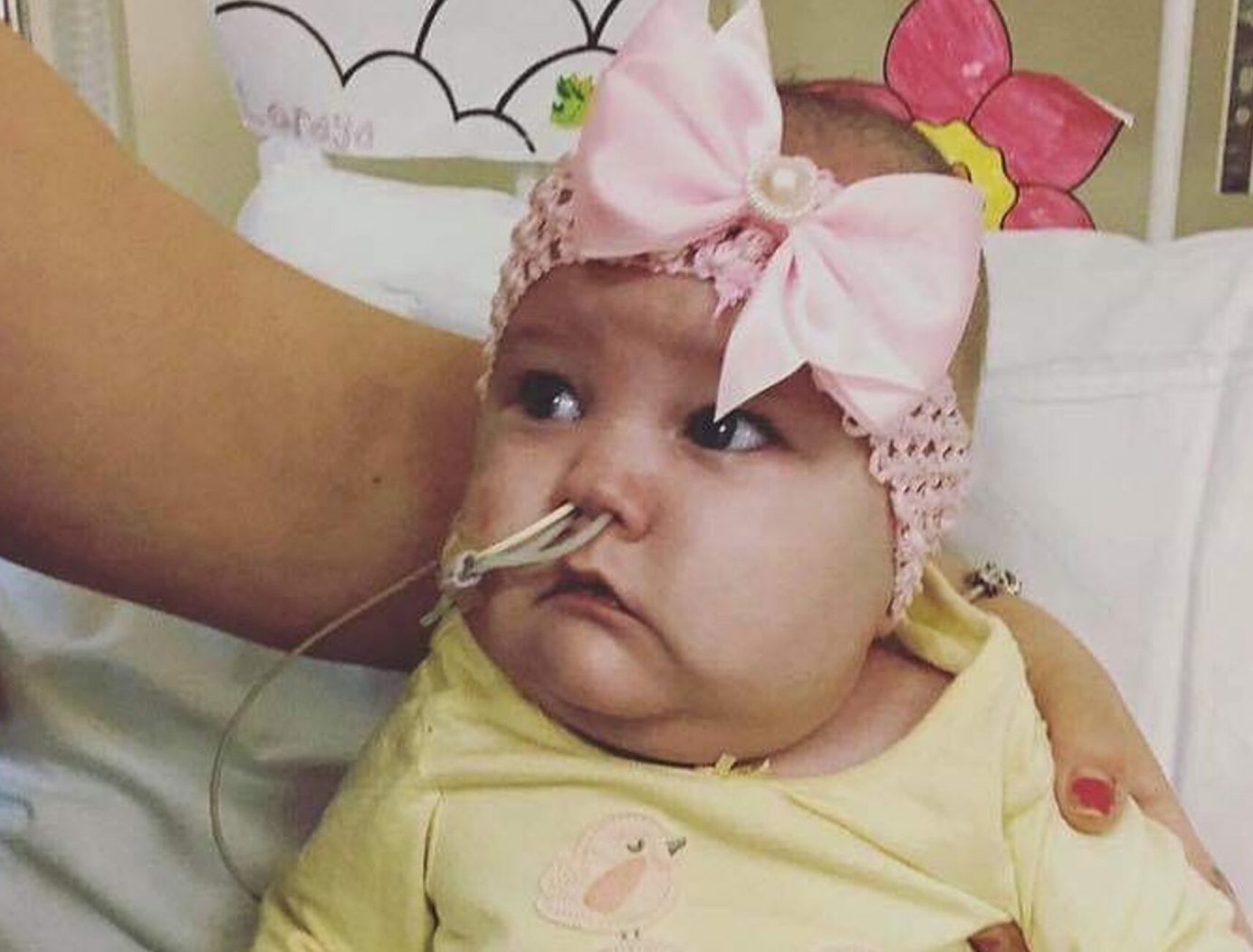 Two Houses, 200 Miles: Loraya's Story
Loraya's dad Colin and I live in Milton Keynes, but when we found out our daughter was to be born with a serious heart condition, we needed to travel over 100 miles to Oxford so that she could be born safely.
We were told that Loraya had Tetralogy of Fallot and Exomphalos while I was still pregnant – not that it made anything easier. She was born at 36 weeks, and soon after we found out that not only did she have her heart conditions, she also had issues with her oesophagus, meaning she needed urgent surgery at birth. For this, she was transferred to Southampton Children's Hospital, a further 70 miles away. As soon as she arrived, she was put into paediatric intensive care.
Loraya was then transferred back to Oxford where we stayed at the Ronald McDonald House on the top floor of John's Radcliffe Hospital, from there we were transferred again back to our local hospital in Milton Keynes. Loraya was able to come home at nine weeks old, but sadly only managed a few weeks at home before needing to come back to Southampton.
"WE DIDN'T REALISE WHAT A LONG ROAD IT WOULD BE"
Loraya has endured two heart surgeries and after which we have since found out she also has Tracheomalacia, Vocal Cord Palsy and an unsafe swallow so she is tube fed as well as being CPAP (continuous positive airway pressure) dependant.
"IT WAS SO NICE TO HAVE OUR CHILDREN CLOSE AT A DIFFICULT TIME"
We were lucky to be offered free family accommodation next to the children's hospital thanks to Ronald McDonald House Charities UK. We didn't realise what a long road it would be, but Ronald McDonald House Southampton has been there for us, keeping our family together.
We were so relieved that there was such a lovely place for us to be able to stay so close to our daughter. Our other children Hamir, Aliarna and Layson also came to stay with us at different times throughout the months we spent at the House. It was so nice to have our children close at a difficult time as it bought back a sense of normality. Aliarna and Layson even spent some time at one of the local schools while our life had temporarily moved to Southampton.
We've been transferred back to our local hospital in Milton Keynes, where we need to wait until Loraya is well enough to come home.
"WITHOUT THE HOUSE, I HONESTLY HAVE NO IDEA WHAT WE WOULD HAVE DONE."
Staying at the Southampton and Oxford House created some lovely memories as well as being a stressful time. Some really stand out ones are the events and parties that the House team put on, such as the Pirate Party and the celebrations for Easter! We also spent Layson's fifth birthday in the Southampton House, so the House team got him a present and card and made it so special for him.
If we didn't have a room at the House to call our own, I don't know what we would have done. We would have had to have slept in waiting rooms to be near to our poorly daughter or we would have needed to leave Loraya in Southampton while we travelled home hours away, which would have been devastating to us.
The Ronald McDonald House is a lifeline to so many. The staff are amazing and without the House, I honestly have no idea what we would have done. Thank you for everything. Anyone thinking of donating to Ronald McDonald House Charities UK, please do!
Help us provide free home away from home accommodation to support families with children in hospital with a donation.