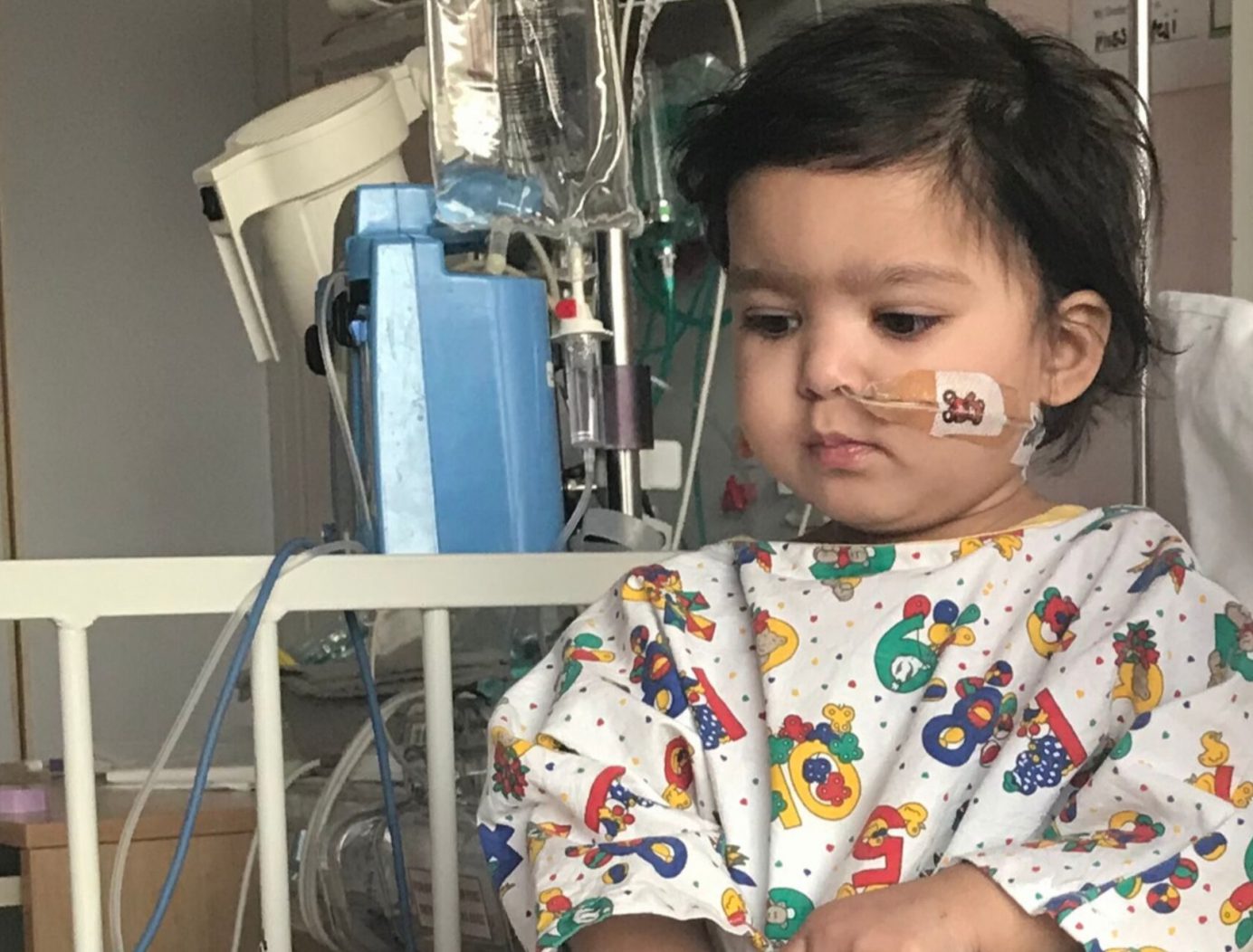 Two Continents: Zaalika's Story
Our family originally came from Pakistan, but we were living in the UK for a number of years before I left my job as an investment banker. I decided that I would join the family business back home, so we packed up and left for Pakistan, selling our house with no intentions of returning to live.
Shortly after we arrived in Pakistan, my daughter got very sick. She was diagnosed with Hirschsprung Disease, which meant she couldn't open up her bowels properly. She had urgent treatment in the local Pakistani hospital, but after seeing no improvement, we knew she needed surgery and specialist care back in the UK. It was our last option and so, with no job or place to live, we prepared to head back to get the best possible care for Zaalika, only a few short months after moving away.
I remember the one really stressful night before we flew back when I couldn't find a place for my family to stay close to the hospital where Zaalika would have her surgery. Suddenly, I came across Ronald McDonald House Charities UK who offered a free place to stay to families whilst their child was in the hospital. I called straight away and after speaking to one of the House Assistants who told us they should be able to help us if we were referred from the hospital, I felt such a huge relief. All of a sudden, treatment for my daughter seemed possible, and we would have somewhere to stay close to her. We had left the UK in June and arrived back for Zaalika's surgery at the end of September.
We were checked into the Ronald McDonald House by a lady called Pam, and there we met other families as well as staff members Richard, Esther, Sue and Rachel. The House was always so clean and a really safe place to live.
As we waited for Zaalika to recover from surgery, the doctors, unfortunately, told us she would need a further operation, and it came with a six-week wait. So we waited, and we made memories within the House. After six weeks, we found out that my daughter wasn't quite ready to have surgery, so that meant we had to wait another six weeks… When those weeks went by, Zaalika decided to get sick on the day of her surgery! So there we were, for another six weeks. We waited 18 weeks all-in-all, and after such a long time of waiting, my daughter finally had her surgery and is now recovering.
During that long wait, we shared Christmas with the other families in the House, and that will always be an everlasting memory for me. This whole ordeal would not have been possible without Ronald McDonald House Charities. I can't even begin to think about how we would have dealt if we didn't have the Evelina London House.
We were extremely sad to leave the House, and we will miss all the lovely and friendly staff, but at the same time, we're so happy to be heading home with a healthy baby.
We are so thankful to the staff and the people who support the Charity by raising money. I will definitely be raising money back in Pakistan to help support families like ours. I would say if you're looking to raise money, spend some time with a family to really understand the pain they're going through and the appreciation of a roof over their head, close to their sick child.
Help us provide free home away from home accommodation to support families with children in hospital with a donation.