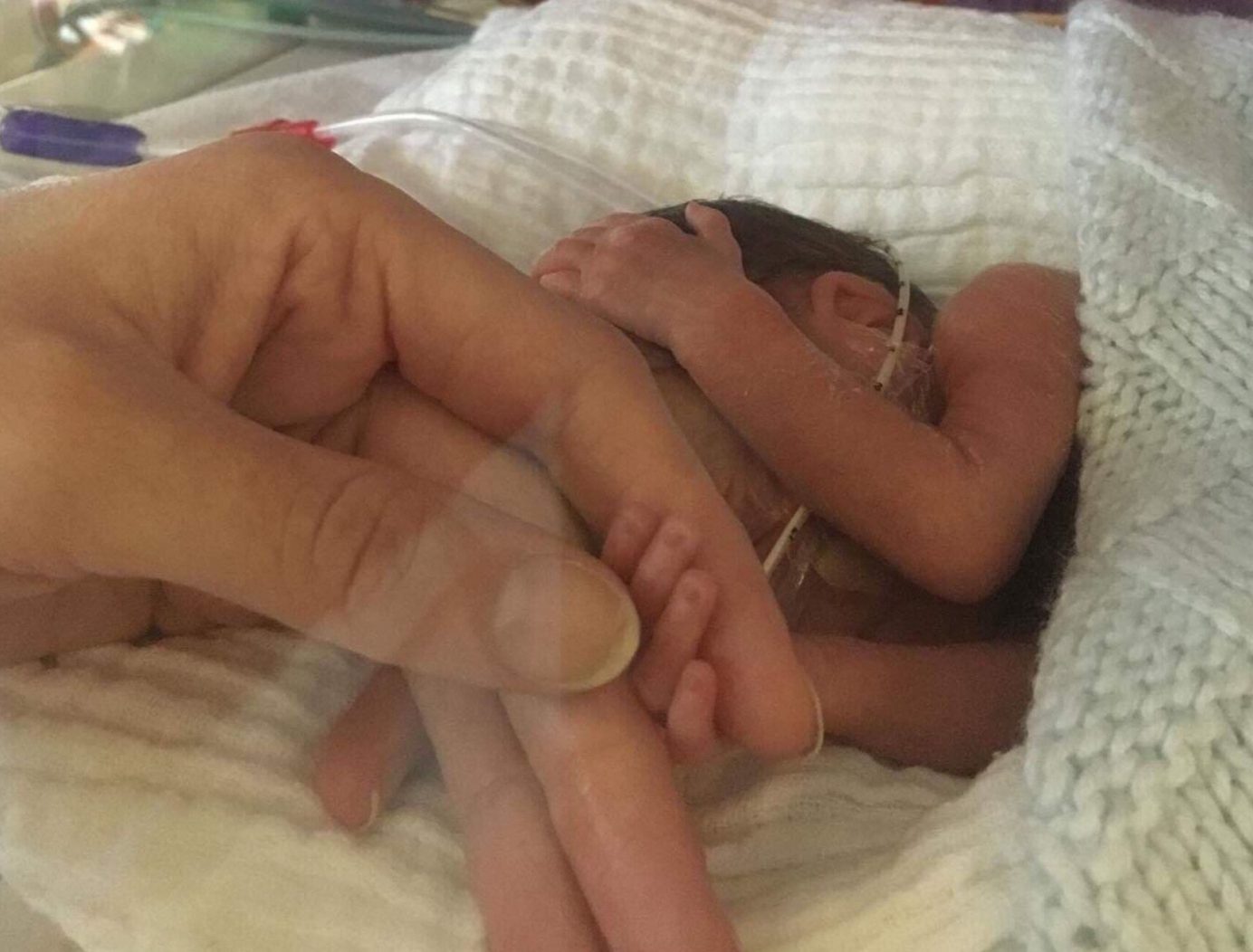 Travelling the Country for Care: Amara's Story
Our baby, Amara, was born at 27 weeks and five days due to a placental abruption in 2017. She came into this world not breathing and took 12 minutes to resuscitate. The traumatic birth meant that she suffered a brain injury and was diagnosed with Hypoxic Ischemic Encephalopathy Grade 3, a severe birth injury that occurs when an infant's brain doesn't receive enough oxygen and blood. It requires immediate medical intervention.
We were taken to Trevor Mann Baby Unit in Brighton by emergency transfer, nearly 50 miles away from our home. She was admitted to neonatal, and the amazing nurses told me that I could stay close to Amara in the Ronald McDonald House.
Stepping into the House, we just felt absolute relief. I could be with Amara all day and have somewhere close by, knowing that I could get to her in minutes at any time – day or night. We had never been in a children's hospital or neonatal unit. The noise and intensity of having a very sick child can be overwhelming. The House gave us somewhere to go and escape the stress and noise of the wards.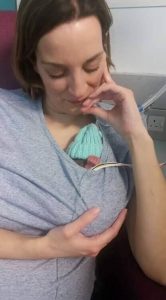 After six weeks apart from my other children, Bobby and Bella, we were finally able to be together as a family again. Seeing the excitement on their faces as they walked into our new 'home away from home' was a stand-out moment for me.
They both loved the House. They met other families and made new friends. The Ronald McDonald House made it a real adventure, with so many fun things to do! There were waffles, a garden to play in and toys to explore, and eventually, it became a place we could take Amara to escape from the hospital ward.
We spent eight months in Brighton, and unfortunately, Amara developed chronic lung disease, gastroesophageal reflux disease (GORD), cleft palate, absent swallow, hearing impairment and is now PEG/JEJ fed meaning she has a tube-fed down to her stomach as she can't feed orally. We've needed to learn a lot to cope with Amara's conditions, but she has taught us resilience.
Unfortunately, Amara's needs became too advanced for the Brighton team, and she needed more complex surgeries and specialist care. We were transferred to Evelina London Children's Hospital, and we were so lucky to learn that there was another Ronald McDonald House waiting for us, helping us keep close to Amara and to each other. We stayed there for another five months.
But our journey didn't stop there. We spent two weeks in King's College Hospital, and as luck would have it, there was yet another Ronald McDonald House waiting for our family.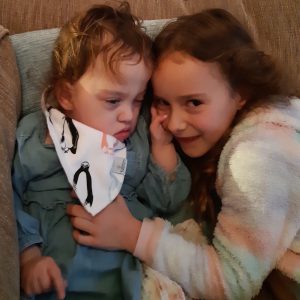 Being able to be together in each hospital and having the opportunity to talk to other parents and meet other siblings really had a positive impact on our family. The Houses were somewhere to recuperate from some incredibly tough, almost heart-breaking days in the hospital. The feeling of having a hot meal and a friendly face after 18 hours in intensive care cannot be explained in words.
Not only did it make a positive impact on our family, but I'm also certain it had a massive impact on Amara's recovery. If she was having a bad night, no matter where I was staying, I was able to get to her in minutes and be the first face she saw in the morning. I could do all the mummy things that I would do at home and nurture and comfort her. She could also have her brother and sister there on weekends or in the evenings. She eventually could join us for dinner, play in the communal rooms and nap in our bed. Being so close, in a 'home away from home' provided some normality in her life.
We ended up back in Brighton at the end of last year for another month for our aftercare, and yet again we stayed together at the Ronald McDonald House.
If Ronald McDonald House Charities UK didn't exist, I would have been sleeping on a chair by Amara's side. But after a few weeks, it would have been too tough. After her birth, I couldn't drive for ten weeks and with her breathing being so unsteady, there was no way I could have stayed away from her side. We are at least 30 minutes away in the car, but without being able to drive, we would have been close to two hours on public transport.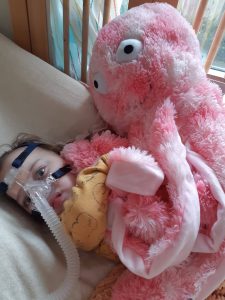 Each time we left the House, it was bittersweet. We were grateful for all the support they had given us but sad to say goodbye to our new friends. In the Evelina London House, House Manager Richard had organised a cake and present for Amara, knowing that she was heading for surgery on her first birthday. He was a huge support.
We're so grateful for the friendly faces, the safe and warm rooms, hot meals, places to wash clothes, places to play… but most importantly for keeping my family together. This is an amazing charity that doesn't get the recognition it deserves. I honestly don't know what my family would have done without it.
Help us provide free home away from home accommodation to support families with children in hospital with a donation.