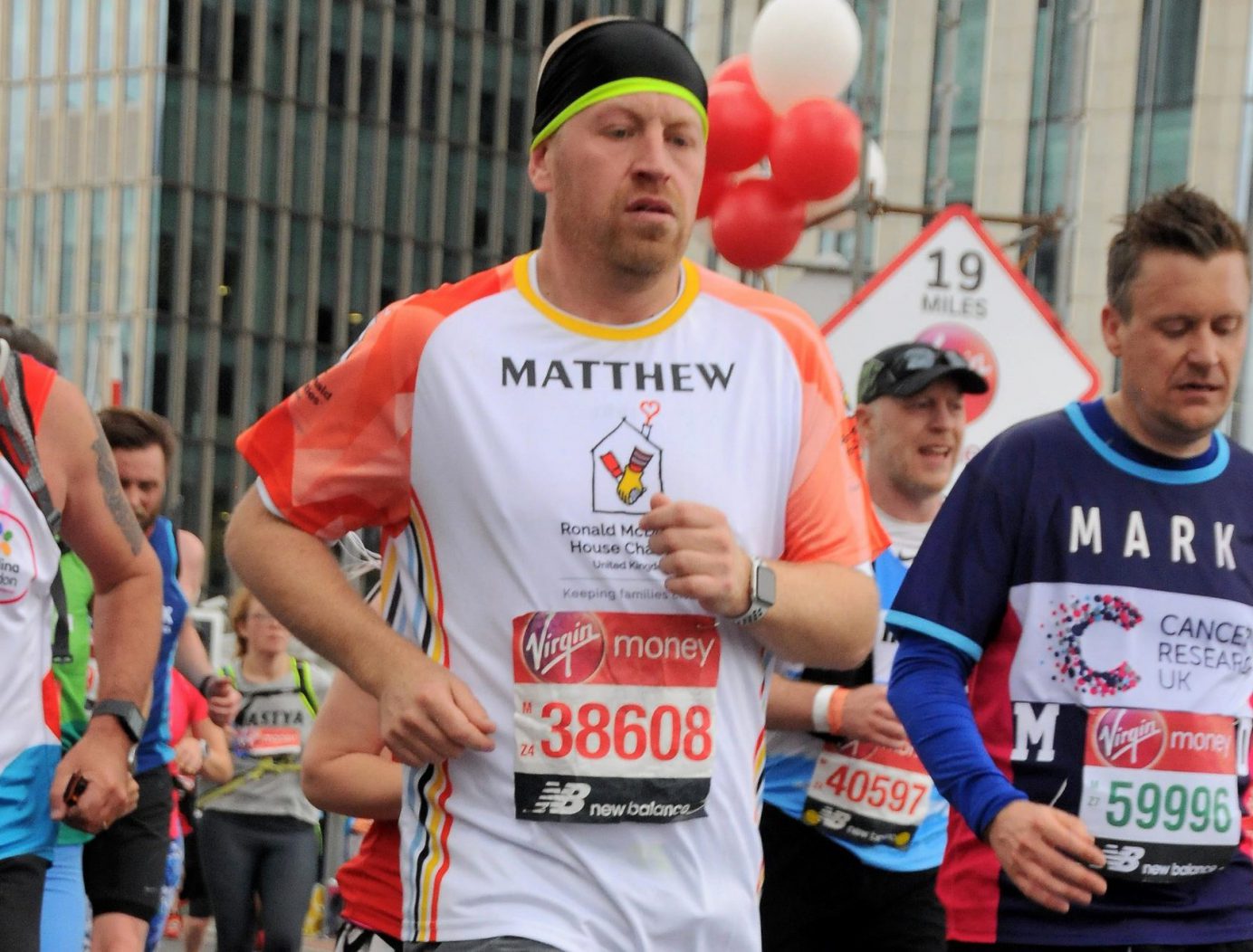 Training Tips for Running in the Winter
Seasoned runner Amy gives you the best tips of training for a run in the winter.
Training for a run, but having difficulty motivating yourself on those long winter training runs? Runner Amy has some really useful tips for training in the winter when bad weather, short days and cold temperatures pose some training challenges.
"Training through the winter can often be tricky. The days are short and the nights are long, it's cold, it's usually raining, and you would much rather be at home tucked up on the sofa with a cup of tea! Sometimes, though, the hardest part of training is getting those trainers laced up and simply heading out the door. Running is great fun and something that can be enjoyed but sometimes you need to give yourself a little extra motivation to get going, and keep going! Here are my top tips for training through the winter months."
A lovely idea which has worked well for me in the past is to get yourself a reward jar, and every time you go out for your run, put £1 in the jar until you have saved up to buy yourself a treat…or in this case, maybe a little extra sponsorship money for Ronald McDonald House Charities!
STAY FOCUSED ON THE BIG PICTURE
Despite the frozen hands, chilly ears and soggy shoes, remember that it's worth it in the end and putting in the miles now is so important in ensuring marathon success on the day. Not only do you need to get your body used to running and increasing your miles, you also need to train your brain to get used to it too, as a huge part of completing a marathon is how you attack it mentally.
Remember whilst training through the dark winter months to dress appropriately. If you are running in the dark, avoid wearing all black and try for bright (especially neon) colours and reflective fabrics to make sure that you are seen. Make sure you are well-lit too – there are lots of great lighting options for runners including head torches and armbands – and try to run in areas with plenty of street lamps if you are running in the dark.
Another thing, which might sound obvious about winter running, is to remember to keep warm! Whilst you might warm up during a run, in cold weather, your body will cool down much quicker too so make sure you layer up with easy to remove layers such as a lightweight running jacket or jumper which you can easily remove and then put on again if it gets too cold.
It's also important to get used to running in different weather conditions as you never know what the great British weather is going throw at you on race day. I have met many a runner who refuses to train if it's raining, but what happens then if it's a wet race day and you've never experienced running in conditions like it? Different weather conditions will cause you to run differently such as how the ground feels under your feet and what clothing you should consider wearing.
Whilst it's important to get the miles in and increase week on week, make sure you don't discount rest days within your training plan. They are so important in giving your body and mind time to recover as overtraining can lead to exhaustion and even injury. Get plenty of sleep and remember to eat well, as your body needs enough fuel to put in those miles!
Good luck to all of you and enjoy your training!
Help us provide free home away from home accommodation to support families with children in hospital with a donation.