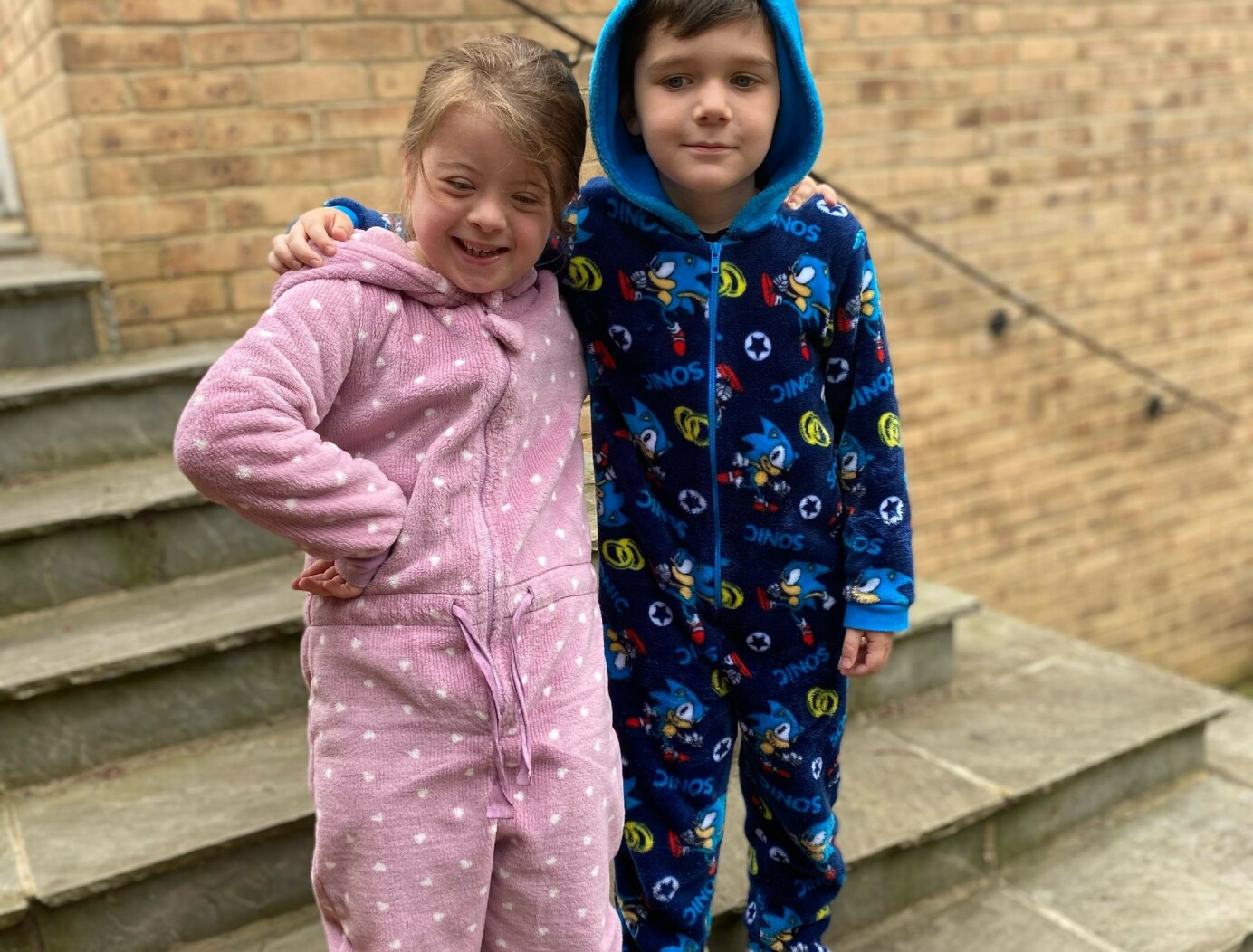 Top 5 ways to get your workplace fundraising for this year's PJ Day!
For our PJ Day campaign to be as successful as possible, we need everyone to get involved and workplace fundraising is a great place to start.
But when your co-workers haven't experienced the incredible support of our Houses, it can be hard to get them onboard.
That's why some of our fantastic fundraisers have come up with some top tips for you to help get your workplace involved and raise some much needed cash!

Why are you fundraising for Ronald McDonald House Charities UK?
Before you approach your workplace, it's important to have a clear explanation as to why you're looking to fundraise for our Charity.
It's especially important if your workplace isn't aware of our services.
For example, do you have a personal connection? Have you stayed in one of our Houses? Make sure to tell them how our support impacted your time in hospital.
Or has someone you know stayed in one of our Houses? You could get them to write an email you can send to your colleagues about the first-hand experience they had with us.

Who to approach about your workplace fundraising money for our Charity?
Who is the right person to talk to when you want to raise money?
Well, it differs from organisation to organisation. A good place to start would be speaking with someone from your Human Resources (HR) department or Corporate Social Responsibility (CSR) team. Most organisations will have someone who looks after this area.
However, some companies are smaller and you may be able to easily approach your Managing Director (MD) or manager to discuss your proposal and they will be able to raise it with the rest of the team.
Start with an email explaining what you intend to do. It's always a good idea to include a link to our website event page where it gives you even more information about how you can get involved. End the email with an invite to a quick meeting where you can discuss the idea in more details and address any questions they may have.

Tell your colleagues why this Charity needs support.
You've already discussed WHY you want to raise money for us, but let's talk about numbers.
The support and care we provide families going through the worst time is critical to their wellbeing and as a Charity, we rely on our incredible fundraisers to help us make it possible. As an independent Charity, we continue to run our Houses solely on donations from communities and corporate partners.
On PJ Day, for just a suggested donation of £2, you can wear your comfies whilst you work.
Say you have 10 employees, that's £20. That £20 can provide fresh bed linen and towels for 60 families for a whole week. On average, a family need to use our House for 16 days, that's nearly half of the time they're with us.
Or maybe you have 50 employees? That's £100. £100 can support a family in one of our rooms for four nights.
But if you're a bigger company with 500 employees, that's £1,000! That's enough to power one of our bigger Houses for a whole week so we can keep the lights on, boil the kettles and charge a parent's phone.
All for just £2 to wear your PJs for a day.

How will you help to get your colleagues involved and excited?
Let's be honest – we're all a bit busy! That's why we've got resources and tools to help you make fundraising for our Charity as easy as possible.
Your boss might say, "But how will we get everyone involved? How much time will this take up?"
Fundraising can be easy! Especially as we're here to help you.
How do you register your office for PJ Day? Just sign up here.
Need to set up a Just Giving page? Follow our simple instructions here.
Looking to advertise around the office? By signing up through our website, we'll send you a bunch of fun stickers, but you can also stick up posters or leave them around the break room!
Working remotely? No worries! Wear your PJs in your home whilst you take part in online meetings.
Some people not keen on commuting in PJs? It's the thought that counts. They can still donate, or even if they wear their fluffy slippers or PJ bottoms, it's still technically PJs!
And remember, if you need anything else from us, you just need to ask. It's what our fundraising team are here for.

And finally, remember, it's all about having fun!
Fundraising isn't meant to be stressful! It's a FUN way to give back to a Charity who really needs your help.
Remind your colleagues of this.
Take a day out to put on your most outrageous PJs, make your team laugh and raise money for a worthy cause.
And remember, no amount is too small. Every penny goes towards our mission of helping families with a sick child in hospital stay close by.
Help us provide free home away from home accommodation to support families with children in hospital with a donation.