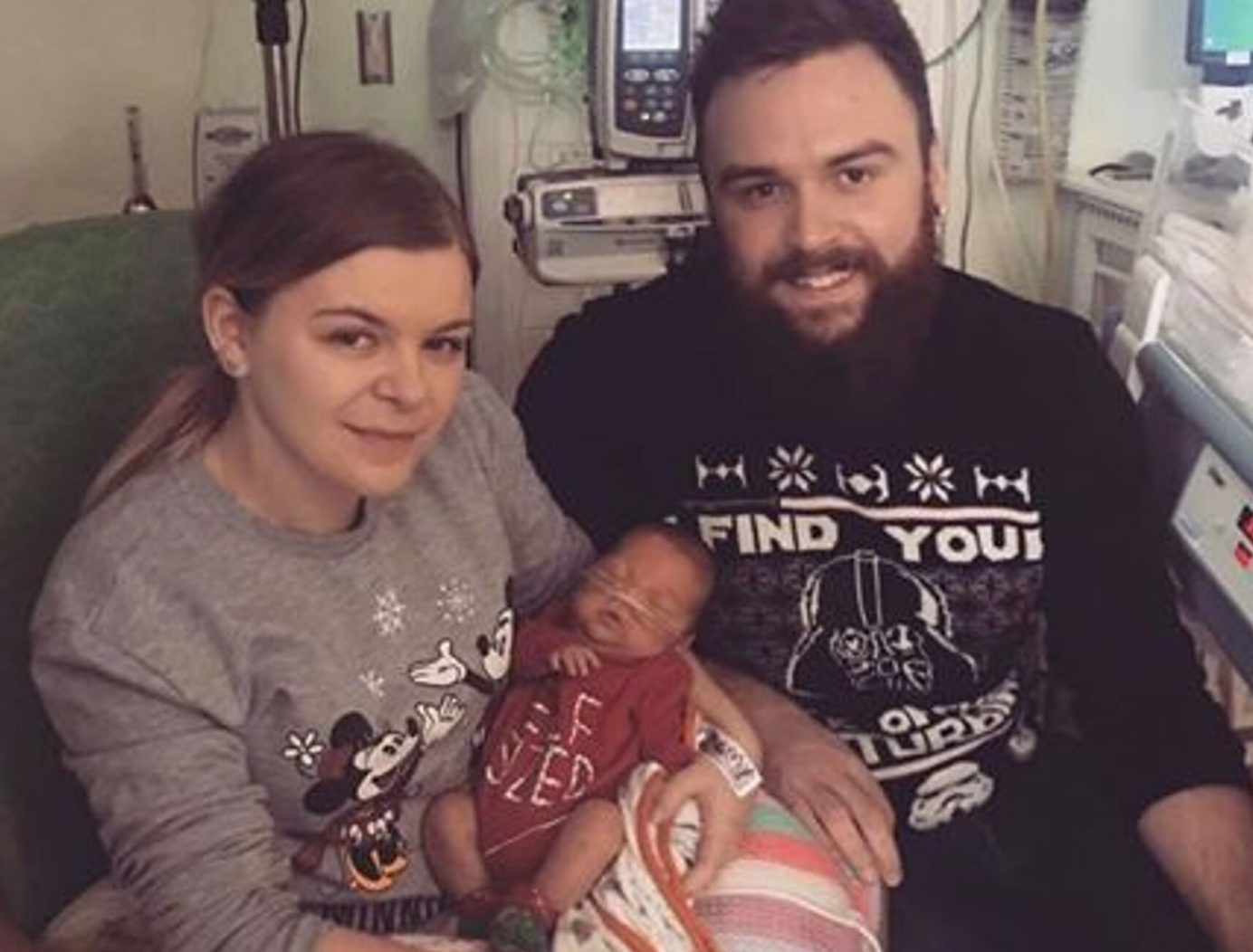 Together at Christmas: Monty's Family
We never realised we'd be spending our first Christmas together, miles from home.
The moment I went into labour, we knew that there was a chance Monty wouldn't survive.
He was born at 25 weeks gestation and was blue-lighted from our hometown of Hastings to Brighton Hospital, over an hour and a half away from home. When you're thrown into that situation, you realise there's nothing you can do to help save your baby. You've got to quickly learn to trust the doctors and nurses, especially when you're needing to recover yourself.
We discovered Ronald McDonald House Charities when I was transferred to the post-natal ward. We were referred by the hospital, and thankful when we were offered a room. It meant that Chris could stop sleeping on a paper-thin mattress on my hospital room floor.
Chris and I felt like we finally had somewhere to go where we could relax and begin to process what we were being faced within the privacy of our room. The staff went above and beyond to make us feel comfortable.
The moment that stands out to us the most is Christmas. Monty had just had his fourth lifesaving surgery only a few days before and of course we were distressed, so you can imagine how much easier it was to wake up to hampers full of goodies and to come in from a hard day on the ward to volunteers cooking the families Christmas dinner! It was lovely to think that people cared about us and our situation at one of the busiest times of the year.
I feel that being close to Monty massively impacted his recovery. He knew that we were there for him, and it especially helped when he was having procedures done. Monty had six surgeries, of which four were lifesaving. Being close by meant that we could watch him go into surgery, and be there as soon as he got out.
We spent 100 days at the Ronald McDonald House in Brighton. If we didn't have that accommodation, we would have been travelling three hours daily, but thanks to the Charity we could spend those hours with our baby boy.
We were so sad to leave, but we were also very happy to be taking Monty home. We were sad to leave the staff and families at the House, but we could finally see all our friends and family in Hastings. We always come back to visit our 'home away from home' and this Christmas we decided to give back by making lots of gift bags for parents who find themselves at the House with no essentials.
I would say to people, that if you can do anything to help Ronald McDonald House Charities, it would help massively. The Charity does so much. It isn't just somewhere to sleep and shower – it's a community and support network for when you're going through the hardest thing in your life.
Help us provide free home away from home accommodation to support families with children in hospital with a donation.