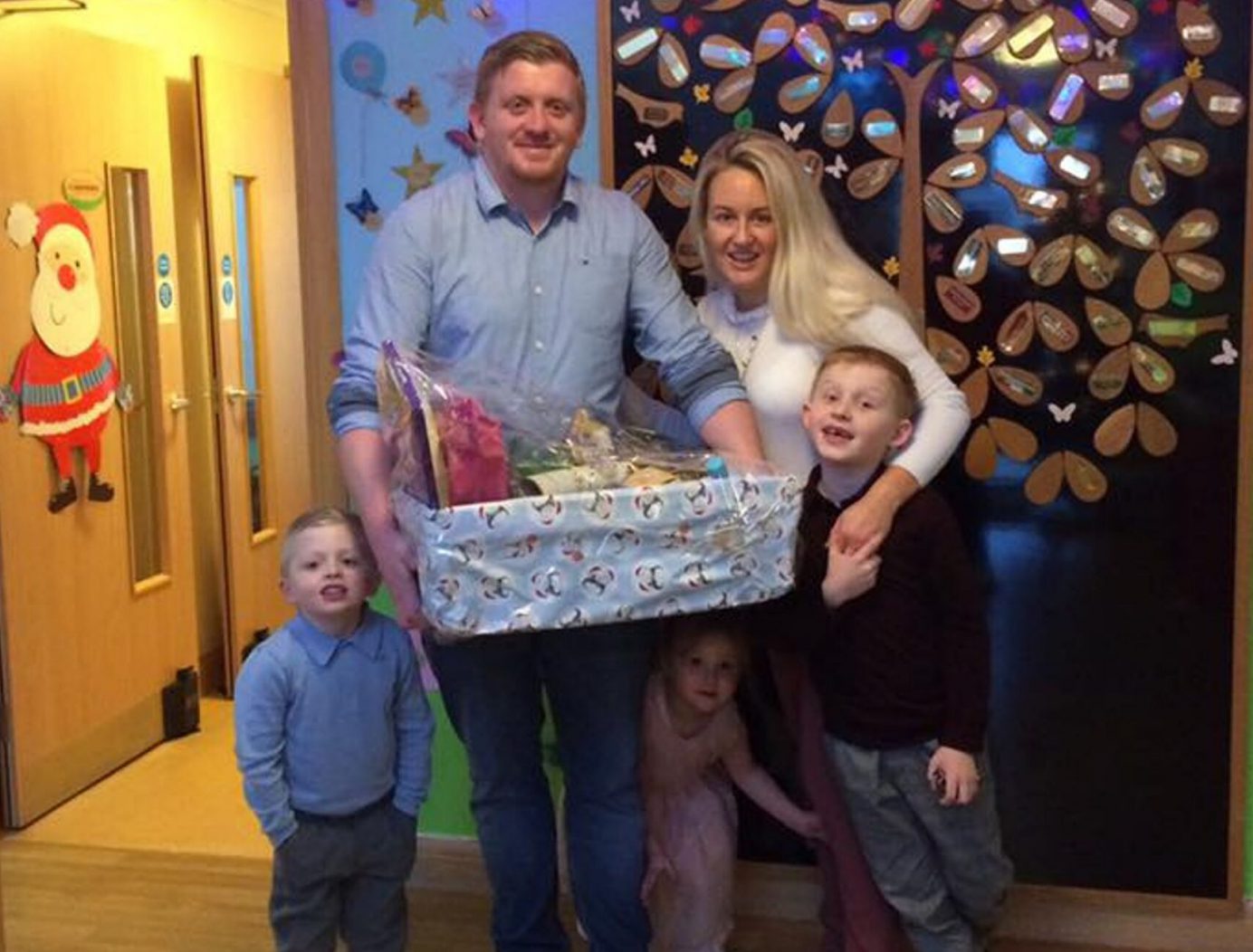 Together at Christmas: Klay's Story
Many times I was so scared Klay wouldn't make it. For seven and a half months Ronald McDonald House was our home. This was the worst time of my life, but we as a family have shared so many happy memories too.
Klay was born at 36 weeks gestation with Gastroschisis, where his intestines were on the outside of his body. Klay needed to have seven operations on his bowel and relied on being fed intravenously, as well as having a stoma fitted. We really needed the House, having two other children and living so far away from the hospital.
A memory in the House that really stands out for me is Christmas. I will never forget it. In the build-up to Christmas, the families in London were taken on a really special trip to Hamley's – the oldest and largest toy shop in the world! Each family were able to pick a present out, paid for by one of the Charity's corporate partners, Bloomberg.
All the families staying at the House pulled together as one big family to make it extra special. To our surprise, we were given some lovely Christmas hampers. Even the presents that my other children received were perfect for their age and they absolutely loved them! The Charity gave me a Christmas I will never forget – it felt just like home. Even our extended family came to visit just like they would any other year!
To be able to be near my family during such an awful time made all the difference. I can never thank Rachel and her team enough for what they did. I saw my children happy and spending time with their poorly brother.
The House just made it feel really special even though we were going through a terrible time. The children absolutely loved it at the House and never wanted to go home. There was always something for them to do. The House always made it a happy place for children.
The staff are always there for support and there are other families in the same situation so you deal with it together and support each other. Being close by definitely positively impacted Klay's recovery. When Klay got better, I could bring him over to the House each day and it really helped me because I needed to learn how to meet Klay's needs.
Ronald McDonald House Charities UK is such an amazing charity. They don't get enough credit! We wouldn't have had a Christmas if it wasn't for them. Tooting House went above and beyond for my children to make Christmas magical even though we were at hospital. I will always raise money for this amazing charity – without them, I don't know what we would have done!
Help us provide free home away from home accommodation to support families with children in hospital with a donation.