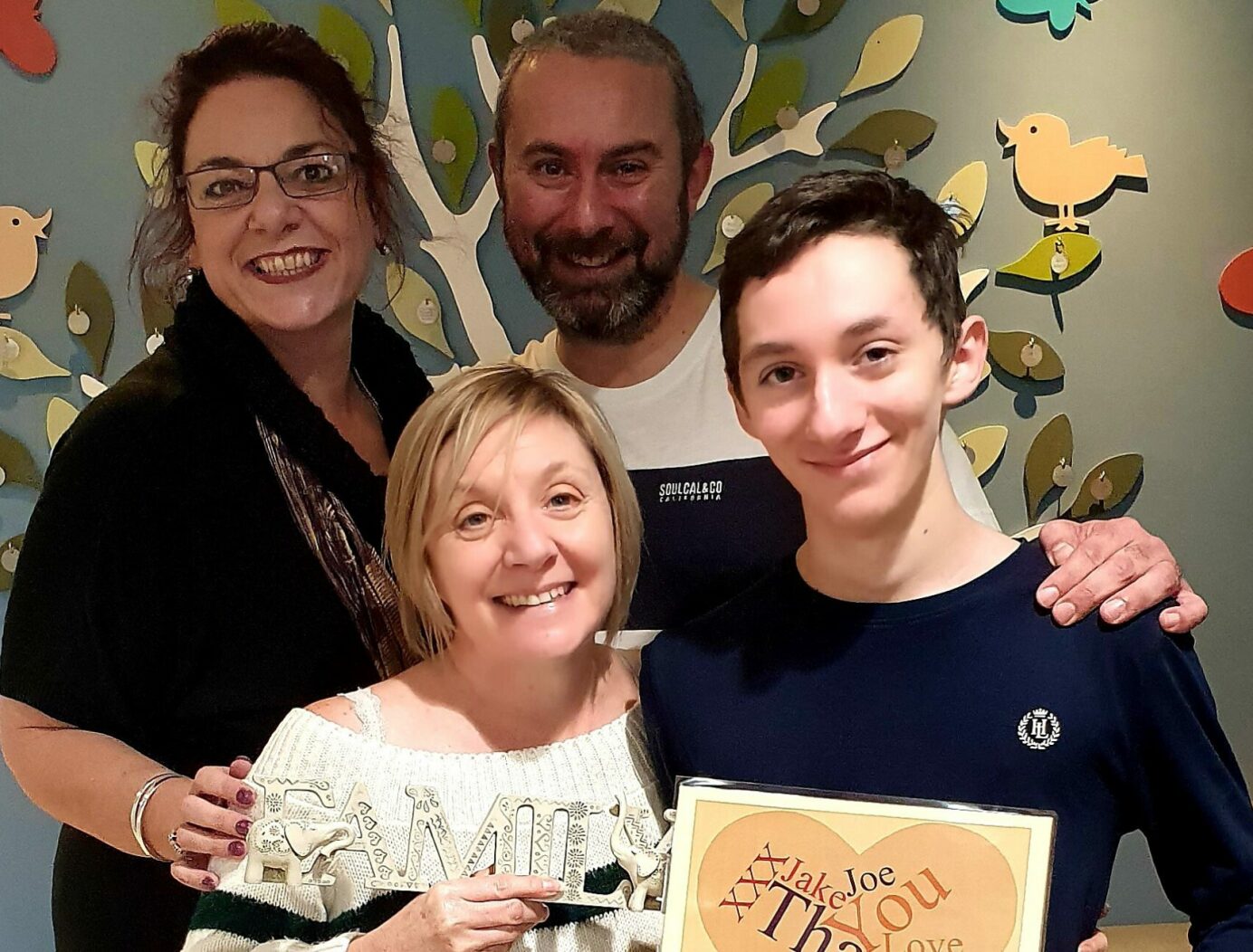 Together at 15: Joe's Story
Joe was rushed to hospital, and his family had no idea where they would stay.
"There's always someone about for a cuppa"
On 12 June, Joe was rushed to Southampton General Hospital by air ambulance after falling from the fourth floor of a multi-story car park.
Joe was in a critical condition and was taken to the paediatric intensive care unit with multiple fractures to his limbs, pelvis, back and head.
We found out about the Ronald McDonald House Southampton when PICU staff told us in the early evening that they had already arranged for us to have a room at the House. At this point we were not sure what to expect, but we were so grateful that we had somewhere close by to Joe that we could try and get some rest.
When we first walked into the House, we were still feeling pretty numb and in shock, but the staff at the House were very welcoming and sympathetic towards our situation. It was nice to have our own space to come back to after long days and nights on the ward.
Throughout the months spent in the hospital, Joe was moved from PICU to the Paediatric Medical Unit, a less intense unit, as he began to progress with his recovery. The fact that we are able to be so close to Joe at all times meant us and our other family members have one less worry knowing that we are settled and using good accommodation.
On Joe's fifteenth birthday, our extended family were able to visit from Portsmouth to come and see us and Joe to share the day with him and see him open his presents.
Being able to be so close to the hospital has had a massive impact in that we can be on hand to support the ward staff with Joe's treatments and it is good for Joe to know that we are never far away.
Our main memories of being at the House will always be, just how caring and supportive the team are. There's always someone about for a cuppa and a chat!
We are so glad we can stay at the House as long as we need. If we couldn't stay, we would need to travel to Southampton from Portsmouth daily as paying for a hotel or B&B just wouldn't be financially viable.
If anyone feels they would like to donate to or fundraise for such an important cause it's a great idea. Any help to keep this Charity running is crucial in view of how much it helps and supports families in need of this accommodation.
Help us provide free home away from home accommodation to support families with children in hospital with a donation.