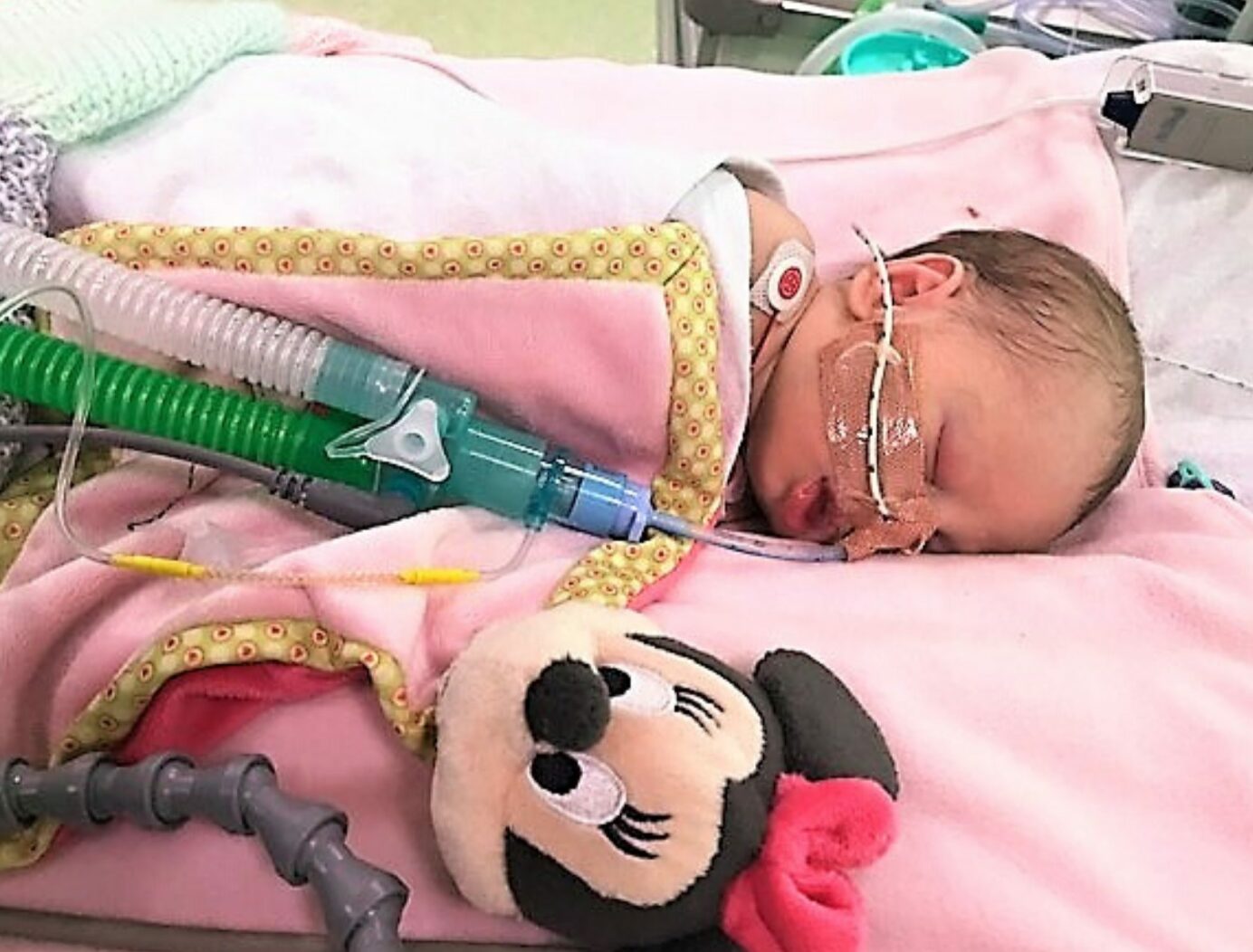 They Both Needed Us: Tilly's Story
"You don't fully appreciate or know exactly how much they do for families"
Our baby girl Tilly was born six and a half weeks early on 22 November 2018. She went straight into the intensive care unit and stayed in for 10 days at Medway Maritime Hospital in Gillingham.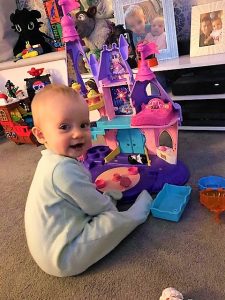 We took her home for one week and in that week she caught a cough from her two-year-old brother. A doctor advised my husband and I that she was fine and that babies don't get coughs! Within two days of coughing, her feeds reduced drastically and she went grey. We rushed her to A&E where she turned blue. The hospital gave her oxygen and ran tests.
Within 12 hours she was having sleep apnoea of one minute and we were told she would need to be put on life support and transported to Evelina London Children's Hospital near Waterloo. Our world just fell apart. My mother and my sister rushed to our house to pack us some clothes and essentials to take with us as we didn't know when we would be bringing her home. I was so worried about going to a hospital in London because we had our son too and we knew our baby girl needed us, but so did he!
We were in Mountain Ward when we found out she had bronchiolitis and within an hour of arrival, a lady came to put our name on the Ronald McDonald House waiting list. I had heard of the Charity, but never really knew what it was. I made my way over to the Evelina London House and was greeted by the loveliest ladies! The House was amazing. Until you are in a situation to use it, you don't fully appreciate or know exactly how much they do for families.
We will forever be grateful to the House for allowing us to be at the hospital for our baby girl. We wouldn't have coped getting a train to and from our home every day and not being able to get to her within minutes if needed. No amount will ever compare to how much families truly need these Houses in the toughest times. We will never forget what Ronald McDonald House Charities UK did for us! Thank you."
Help us provide free home away from home accommodation to support families with children in hospital with a donation.