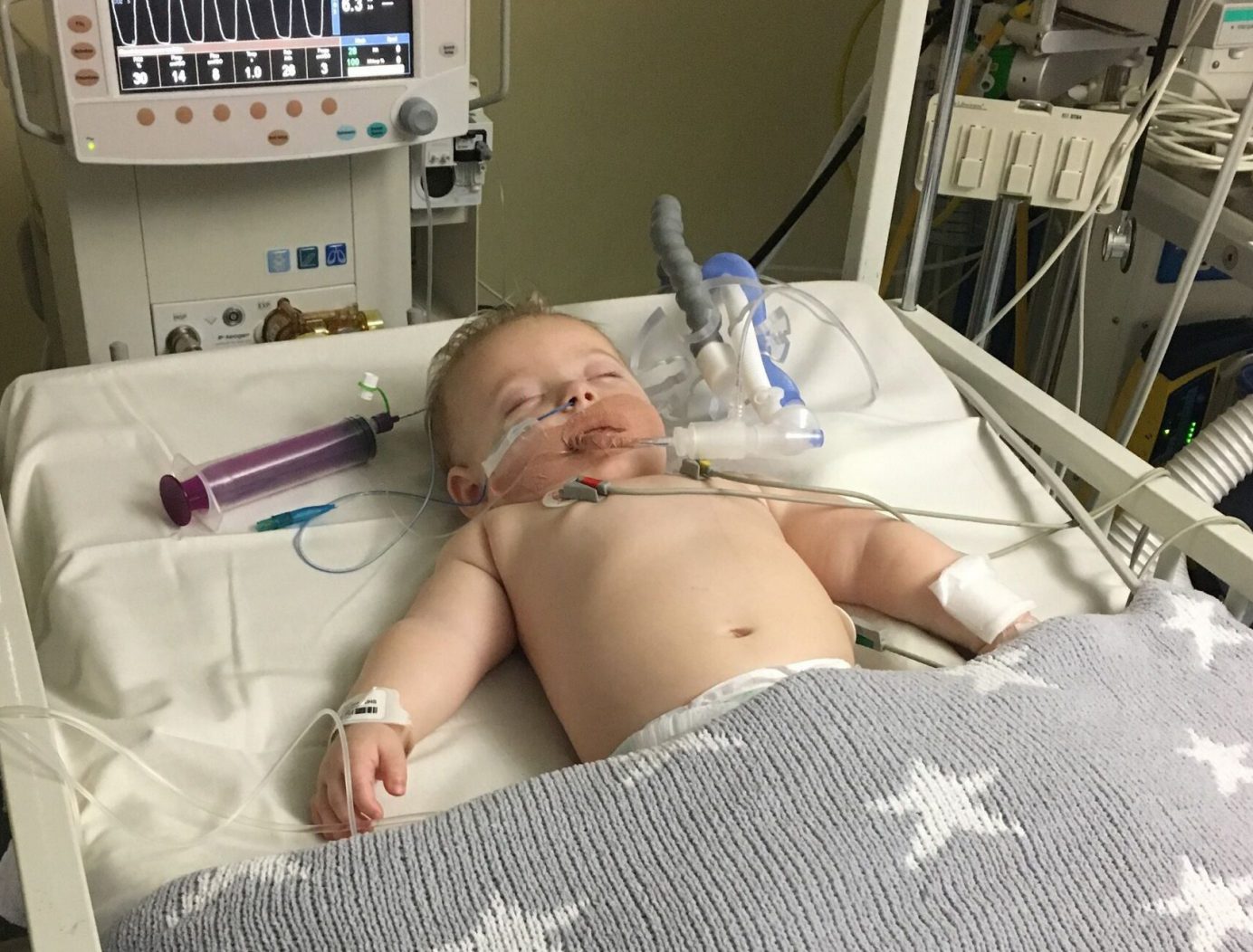 Slow Recovery: Eddison's Story
When our son Eddison became unwell during December 2018, we took him along to the A&E at Winchester Hospital where he was admitted with bronchiolitis. Eddison's condition began to rapidly deteriorate, so we were quickly rushed to the Paediatric Intensive Care Unit at Southampton General Hospital over 30 miles from home.
It was a totally nerve-racking experience for all the family. Eddison was being supported by lots of different machines, and they discovered his condition had worsened due to him also having pneumonia alongside the bronchiolitis.
Eddison's recovery was going to be slow, so the nurse referred us to the Ronald McDonald House just a few moments away from the hospital ward. We accepted as soon as the offer of a room became available.
When we walked into the House it was like we could breathe again. It felt like we had been welcomed into another home. Having a base we could go to, so we could rest and refresh ourselves in between visiting the hospital at all hours was just what we needed to keep going during our unexpected nightmare.
We live 30 miles from Southampton, so if we hadn't been able to stay at the House we would have needed to travel each day or stay in a hotel, but being able to stay at the House so close to our poorly son for no cost and knowing we could reassure him at any time and keep him calm during the worst moments was such a relief.
After 10 days of treatment, Eddison was well enough to return home and we were discharged from the hospital. His older sister Florence was so happy to have us all home!
We really wanted to be able to give back to the Charity that had provided us with support during such a difficult time for our family, so we set about collecting donations and supplies for the House. Everything from toiletries and dry foods, to children's toys and stationery – anything that could make life a little bit easier for other families going through similar situations to ours in the House.
It was lovely being able to take the donations to the House in March, which were so gratefully received. We also got a chance to show our daughter Florence where her mummy and daddy had been staying while Eddison was poorly in hospital.
Ronald McDonald House Charities UK is an amazing charity that keeps families together through some of the worst times imaginable, and we were so grateful to have been able to stay at the Southampton House.
Help us provide free home away from home accommodation to support families with children in hospital with a donation.