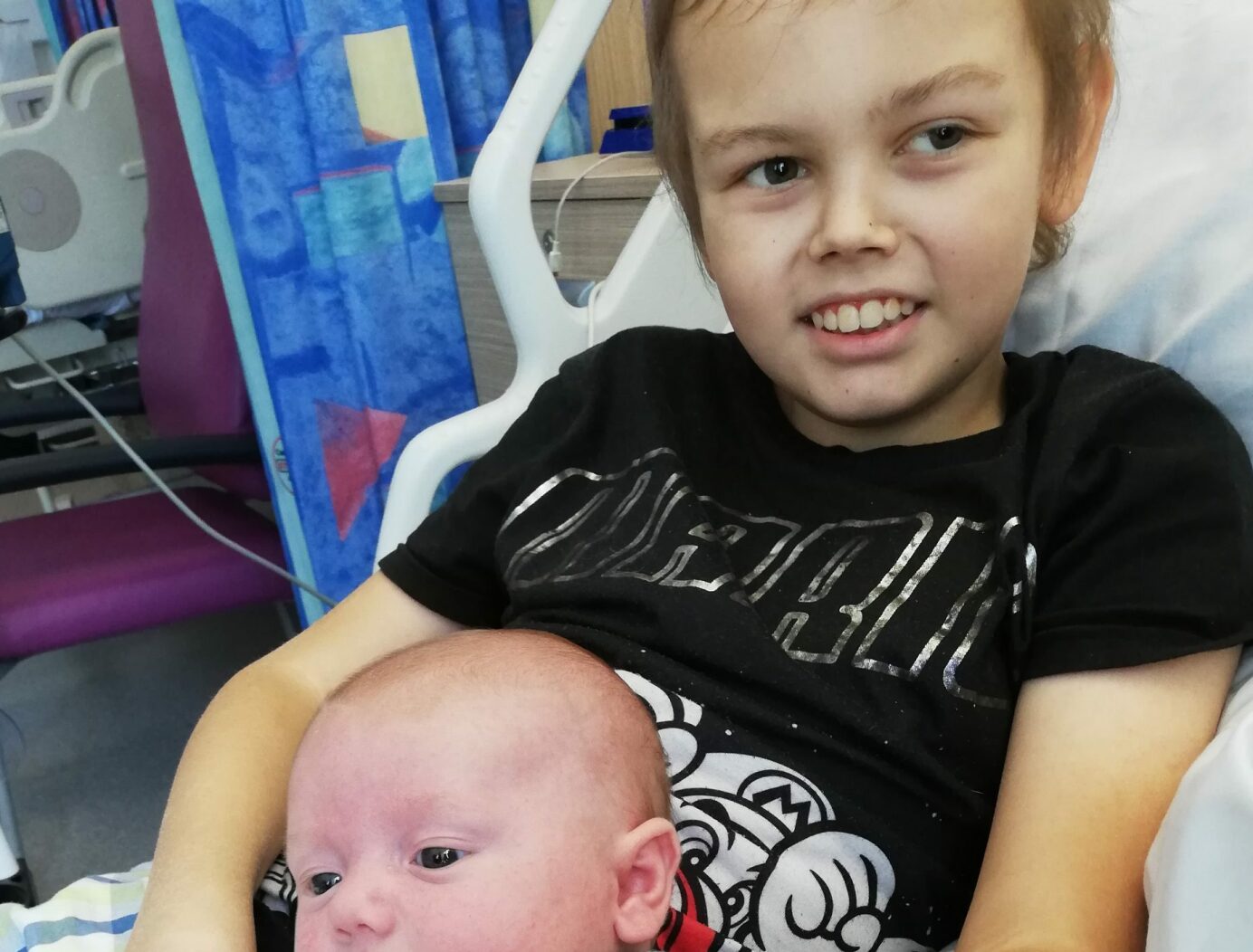 Shocking News and Recovery: Zac's Story
Our 12 year old son, Zac, had been feeling very unwell and vomiting for around a week or so before we managed to take him to see our GP and the pharmacist. Both had told us that it was just a stomach bug and if there was no clear sign of improvement after a week's time that we should return with him to get checked out again. A week passed and he had not improved, in fact he had developed a small rash on his chest. As instructed we returned to see the GP for some routine checks, such as blood pressure and blood sugar levels, after which the doctor contacted the children's ward at Macclesfield Hospital and referred us straight away.
When we arrived in Macclesfield, Zac had some blood tests done and this was when the doctors first mentioned that he had suspected leukemia. He had to have platelets before being transferred over to Royal Manchester Children's Hospital. More tests were then carried out and our fears were confirmed – Zac was diagnosed with acute lymphoblastic leukemia (ALL).
Everything was just a blur hearing the words "your son has leukemia." It felt as though our world was ending but we knew that we would have to pull ourselves together and be strong for the sake of Zac. He began to receive all the necessary treatment that he required and a treatment program was put into place for him. Zac dealt with everything like a true warrior and surprisingly, he has not let anything really phase him.
Living in Macclesfield meant that we would be travelling back and forth a lot and it meant that we would be doing a 45 minute trip each way and it was a concern that we would not be with Zac as much. After a week of Zac being admitted, we were informed by a nurse on the ward that they could put a referral in to Ronald McDonald House Manchester and pretty much straight away we were accommodated, much to our relief. This is when life started to become a great deal easier on the family as a whole as well as financially.
I remember when we arrived at the House we were all overwhelmed with the friendliness of the staff and how much they supported us in our difficult situation, it made us feel together for the first time in a while and like a proper family again. The House have been amazing with helping us make some lovely memories during our time there. They very kindly allowed a group of Zac's school friends from his class to come over for the day so that Zac could spend some quality time with them, along with his teacher's coming to personally hand over his Year Six leaver's hoodie!
It has been a greatly positive experience in many ways for us all. Zac's siblings, Lilly (10) and Jacob (six months old), were able to enjoy the activities put on by the staff and Jacob was given the opportunity to begin bonding properly with his older brother. Zac was able to visit the House often and having the communal kitchen areas for preparing food really helped Zac with his eating. It was great to have some support from other families going through the same as us. It made us feel like we were not alone, we could speak to them freely and they could understand.
Having our room so close by has had a positive impact on Zac's recovery because he would not worry that we were far away. If we had not been fortunate enough to get a room at the House, we would have been separated – one of us would be sleeping on the ward whilst the rest would be miles away back home in Macclesfield. Additionally, if it was not for the help of the Manchester House, it would have been even harder to get back and forth as I was heavily pregnant when Zac was diagnosed.
Ronald McDonald House Charities is a brilliant cause and I have seen first-hand how it helps so many families through difficult times and eases a great deal of stress and worry. I would definitely encourage anyone to fundraise or donate to this wonderful Charity!
Help us provide free home away from home accommodation to support families with children in hospital with a donation.