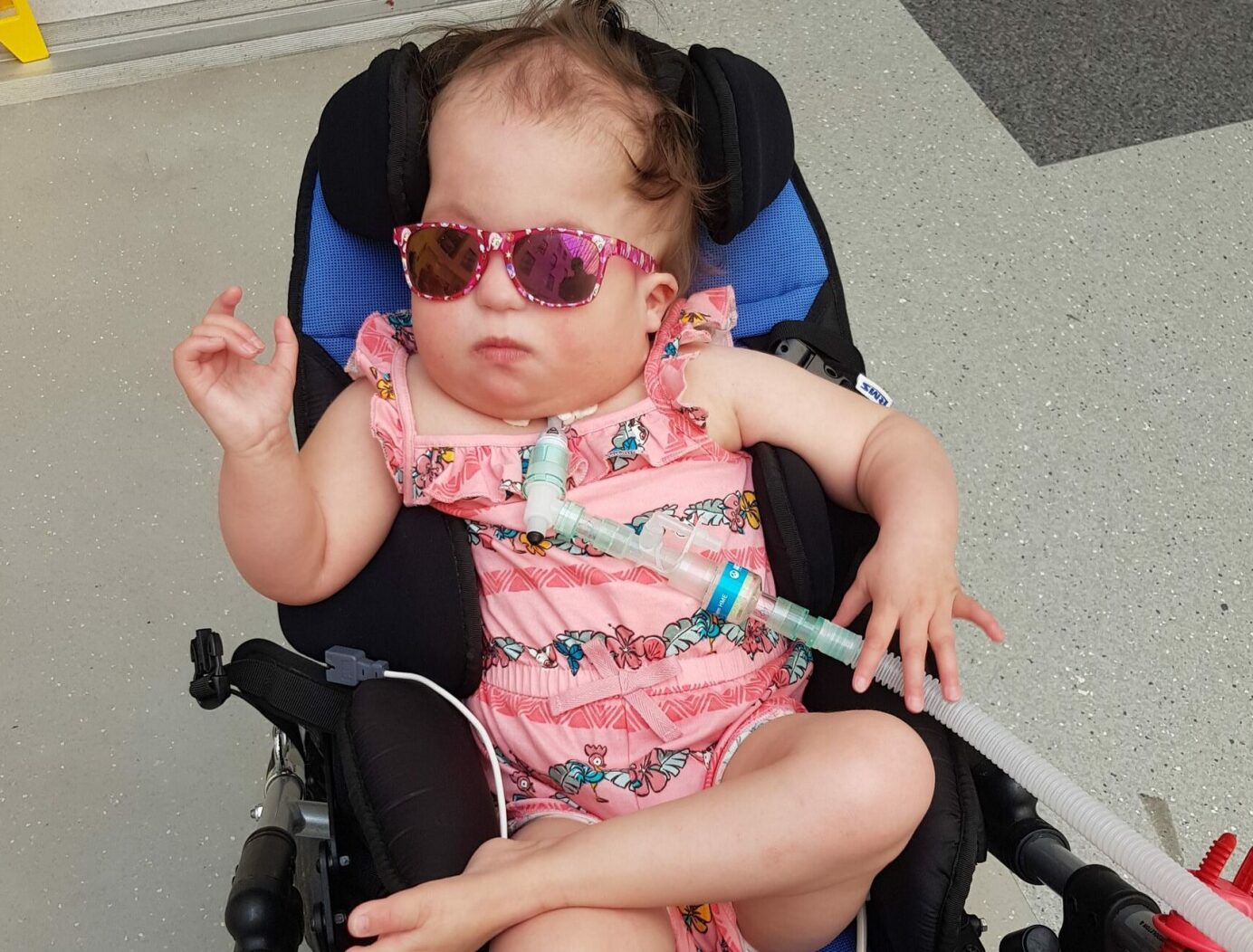 Scary Unknown: Tilly's Story
Our daughter Tilly has Trisomy 5P, a rare chromosome disorder. This contributes to her low immune system. Tilly caught a cold and struggled for two weeks at our local hospital before being transferred to the Royal Manchester Children's Hospital.
We were offered a room at Ronald McDonald House Manchester, but at first we declined, not realising how seriously ill Tilly was. She ended up having five cardiac arrests just after we arrived. She had pulmonary hypertension and a severe infection. Pulmonary hypertension is high blood pressure in the blood vessels that supply the lungs (pulmonary arteries). It's a serious condition that can damage the right side of the heart.
We knew we couldn't leave her side, so when we were offered a room again, we accepted. From there, she deteriorated quickly and we were told to prepare to lose her.
We checked in late to the Ronald McDonald House and we were so tired. It had been a terrible day, but it was so lovely to get into the room and have access to a phone so if anything happened we would know.
During the most critical 48 hours, we were right by her side. The House was just a short walk away so we could take turns to rest and eat, knowing we could be back in seconds if needed.
We ended up staying at Ronald McDonald House Manchester for 296 days before we were discharged and able to take Tilly home. We were taking home a different child, one that would need 24/7 carers in our home. But as scary as the unknown is, the alternative was much worse.
We were emotional to leave the safety bubble of the House, but we were looking forward to heading home and being a family. Even though we aren't there any more, the House will always be in our hearts.
The most positive part of our experience in the House was meeting families in a similar situation. We have made life-long friends. The House allowed my husband and me to return to work and normality. We had what we needed as a base and it allowed us to get back into a routine. If it wasn't for the Ronald McDonald House, we would have had to sleep in the chair in Tilly's room or spend hours in traffic. We just couldn't have left her, it would have been awful.
Being able to get proper rest allowed us to be together, stronger in thought and as husband and wife. I think the rest that we could get made us closer.
If someone said to me "should I raise money for Ronald McDonald House Charities UK?" I would say do it! Get your hands in your pockets. Get all your change out of your car or from behind the couch and give it. Have an event or do something daft to raise funds. The House is so precious to everyone who stays. You never know just how important it is until you stay.
Being able to go to the House to cry, eat, sleep is important. To have space away from your poorly child is much needed. I did my best to smile, laugh and be positive around Tilly so all she got from me was good vibes. Our room was my place to cry and give myself a talking to, to get back to the ward and be happy for my baby. Such a place made our time easier.
Help us provide free home away from home accommodation to support families with children in hospital with a donation.