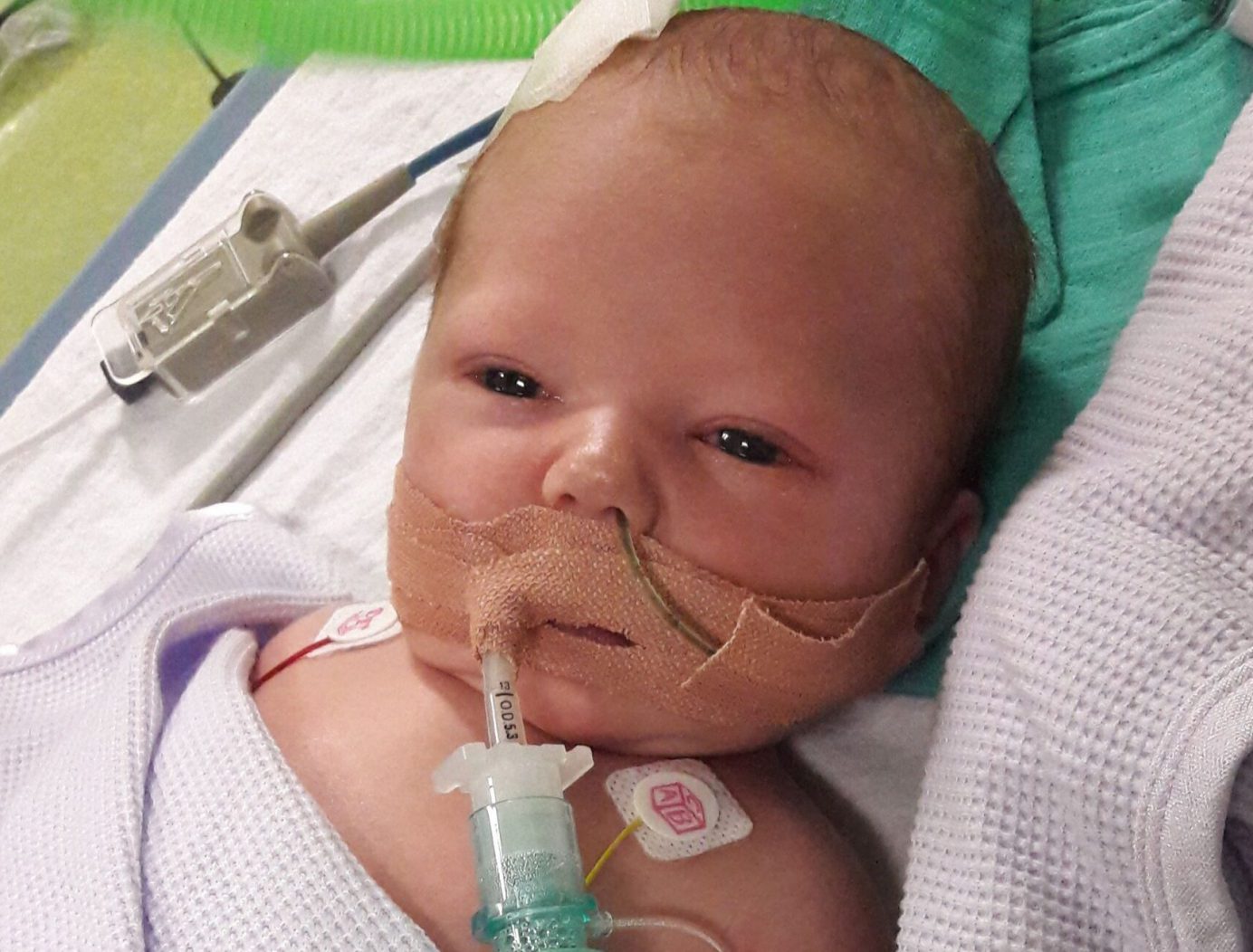 Right There: Harry's Story
When Harry was only nine days old, I took him back to the birth centre in our town of Maidstone. I knew something wasn't right – his breathing was erratic, he was so sleepy and wouldn't stay on my breast, but I felt like no one was listening to me until I turned up with him.
We were rushed to A&E where Harry went into cardiac arrest. The paediatric team kept him alive whilst trying to figure out what was wrong with him. Harry had an undiagnosed aortic coarctation, meaning his aorta was closing and stopping blood and oxygen getting to his lower organs. We were taken in a specialist ambulance, the South Thames Retrieval Service (STRS) team, to Evelina London Children's Hospital, over 40 miles away from home.
Thanks to the Ronald McDonald House Evelina London, my husband Jason and I were just minutes away from the hospital and our baby Harry. Our eldest son Jack was able to stay with us and we didn't have to waste time travelling up from home as all the facilities we required were right there. The times I did sleep, I got a good few hours as the beds were so comfy.
Jason and Jack enjoyed the distraction of the House. Even though I would only use it to sleep and shower, my husband and son would stay in the evenings and have a home-cooked meal prepared by the volunteers. They especially enjoyed when the Head of Royal Bank of Canada would visit, as his children would always find time to play with Jack. Even my step-daughter Tilly would be able to stay over and visit her little brother in hospital.
Being close by made this horrid situation less stressful, it made our life much easier. I could focus on what Harry needed.
When you step into the House, you're completely exhausted and overwhelmed, but so pleased that you have somewhere to stay close to your child.
Help us provide free home away from home accommodation to support families with children in hospital with a donation.