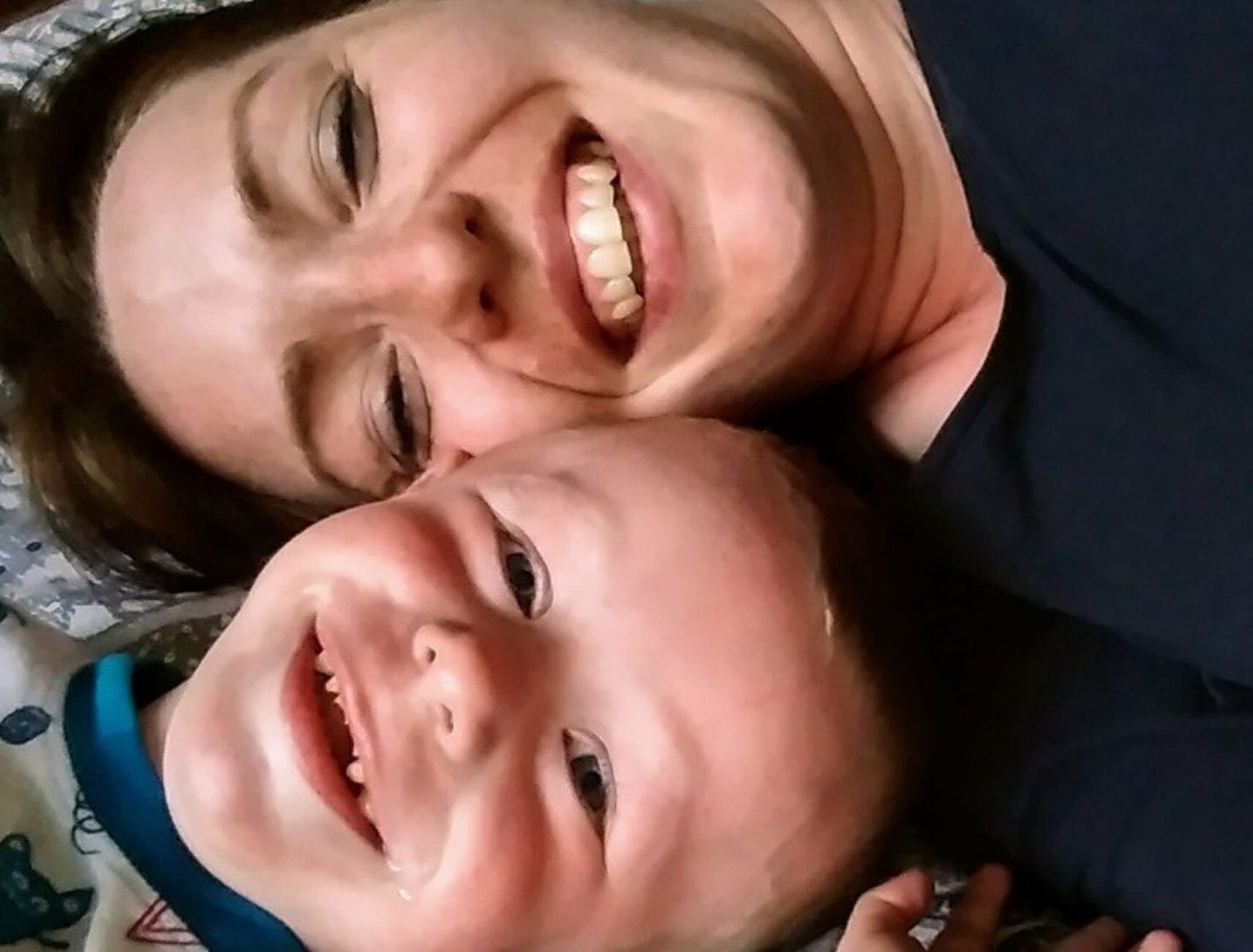 Putting things into Perspective: Daniel's Story
Daniel was born in Belfast and suffered from jaundice, but he was allowed home and his family thought everything was going to be fine. However, their lives were turned upside down when they discovered that everything was not as it seemed and that things were far from okay.
Daniel was flown from Belfast to Birmingham for specialist liver treatment and his family stayed at Ronald McDonald House. Later he was diagnosed with a rare genetic condition that shook the whole family to the core – only for it to be misdiagnosed.
The family have been through an awful lot. Daniel's mum, Claire, tells us what it was like to be flung from Northern Ireland to England at short notice while not knowing what is wrong with your baby.
"We'd been home with Daniel for a few weeks and the jaundice hadn't gone away. I asked a health visitor about it but was told it was normal. I was still worried and so I got him checked out again and this time they ran some tests. Within a couple of hours, I got a call asking me to take Daniel to hospital straight away!
"There was something wrong with his liver. He was admitted to hospital and we spent a week there having tests. The doctors found a serious heart murmur and the panic set in – Daniel has a problem with his liver but now also his heart.
"WE WERE FACED WITH HAVING TO BE IN BIRMINGHAM FOR WHAT COULD BE WEEKS OR MONTHS."
"They said it was Biliary Atresia, which is when bile flow from the liver to the gallbladder is blocked – quickly causing damage to the liver, and that Daniel would need an operation or maybe a liver transplant. The surgery couldn't be done there, they needed to fly Daniel to Birmingham Children's Hospital.
"We'd already been in hospital for a week away from our other two boys who were staying with their grandparents, and now we were faced with having to be in Birmingham for what could be weeks or months. The last thing you're thinking about in that moment is how are we going to get there and where are we going to stay? What's actually going around in your head is – how's this happening? I don't understand – surely this isn't happening to us?
"The health service arranged the flights to Birmingham, transfers to the hospital and accommodation. We travelled with Daniel expecting our tiny baby to have an operation when we got there. When we arrived, he had more tests, including a liver biopsy, and had lots of doctors around his cot every day talking about him and examining him; it was really scary.
"One doctor mentioned dysmorphic facial features and as a mum, you instantly think – that can't be; they're not talking about my baby – my baby is perfect. You feel you shouldn't be there like it's a nightmare and somebody needs to wake you up.
"The heart murmur was diagnosed as pulmonic stenosis, which is an obstruction of the blood flow from the right ventricle to the pulmonary artery. Then they went on to tell us that they no longer suspected biliary atresia and they took us into a quiet room and told us they were 99.9% sure that Daniel had a rare incurable condition called Alagille Syndrome; a genetic disorder that can affect the liver, heart and other parts of the body. The doctors gave us a leaflet on it and said we should go home and wait for the genetic tests to come back, which would take four to six weeks.
"We Googled Alagille Syndrome and found that Daniel would have a life expectancy of up to 12 years. I remember coming home in a fog of grief because the baby I'd longed for was not going to be with us very long. I searched for things with his name on and thought he's not got anything. His bedroom wasn't ready and more panic set in. I thought he needs his own room; we have to decorate it because if he's not going to live very long; we need to make the most of everything. I wondered how I was going to cope with it all and the wait for the test results was just unbearable.
"YOU DON'T EXPECT TO FIND YOURSELF IN A SITUATION WHERE YOU NEED TO BE IN A HOSPITAL, AND TO FIND OURSELVES SO FAR AWAY FROM HOME WAS UNREAL."
"The phone rang about two weeks later. We went into the hospital and the doctor told us that it wasn't Alagille Syndrome and I immediately started crying with relief. I thought – I'm not going to lose him, and you can throw anything at me now. She told us that Daniel has Williams Syndrome, a learning developmental disorder that affects many parts of the body including the heart and facial features. Daniel is one of only two children since 2005 to have the same liver condition and Williams Syndrome. It's a very rare condition and he's lucky to get diagnosed early, but it was a traumatic way to get that diagnosis.
"IT WAS A HOME AND NOT A HOSPITAL AND IT MADE THE WHOLE NIGHTMARE SITUATION MORE BEARABLE."
"You don't expect to find yourself in a situation where you need to be in a hospital, and to find ourselves so far away from home was unreal. The experience was deeply unsettling. My husband doesn't cry but he was crying, and I think it was because he was frightened.
"We stayed in Ronald McDonald House for a week and it made things just that bit less scary. It was such a haven for us; it was somewhere safe, close to Daniel, where you could go to collect your thoughts and cry. It was a home and not a hospital and it made the whole nightmare situation more bearable. Daniel was allowed to leave the hospital one night and stay with us in the House. It was amazing to cuddle him outside of the hospital environment and bring some normality back into our lives.
"THERE ARE LOTS OF PEOPLE IN THE HOUSE WHO UNDERSTAND HOW YOU FEEL"
"We met other parents at the House who were going through similar things and we realised there were families going through things that were more difficult. There were kids who had never spent a day outside of hospital and a two-year-old girl with liver cancer. That really puts things into perspective. It's only when you have a very sick child and are put inside that kind of environment that your eyes are truly opened to the bravery and kindness of people.
"Being away from home and our two other boys was hard. I knew they needed me too, but I had to be far away in England separated from them. We struggled with it but the staff in the House listen and help you smile and realise that life isn't bad. There are lots of people in the House who understand how you feel, and it really helped make those tough days easier.
"Daniel is now almost four years old. He's had quite a few operations and he'll need surgical intervention for his two congenital heart defects at some point. Last year he had 52 hospital appointments. Despite everything he's loving life, he's very social and enjoys YouTube, music, and jumping on his trampoline. We try and make things as normal as possible; we want him to lead a normal life and have a childhood with lots of great memories. Daniel does find some things really tough and he has to fight battles every day but he's a determined and resilient. On the outside, he looks healthy, but we know how hard his body works to keep up with everything.
"Daniel has taught us so much about slowing down the pace of life and appreciating things more; like the simplicity of love and what the true value of life is – all the things we take for granted. His brothers are great with him and they don't treat him differently. They don't see Williams Syndrome – they just see Daniel.
"We wouldn't change him for the world. We would change the world for him – which I know sounds cheesy, but we would take all the medical stuff away and change places with him in a heartbeat. All we can do is fight his corner and try and get him the best support. Life is one big juggle, but everybody is okay, and we have to just keep going and adapt to what comes around."
Help us provide free home away from home accommodation to support families with children in hospital with a donation.