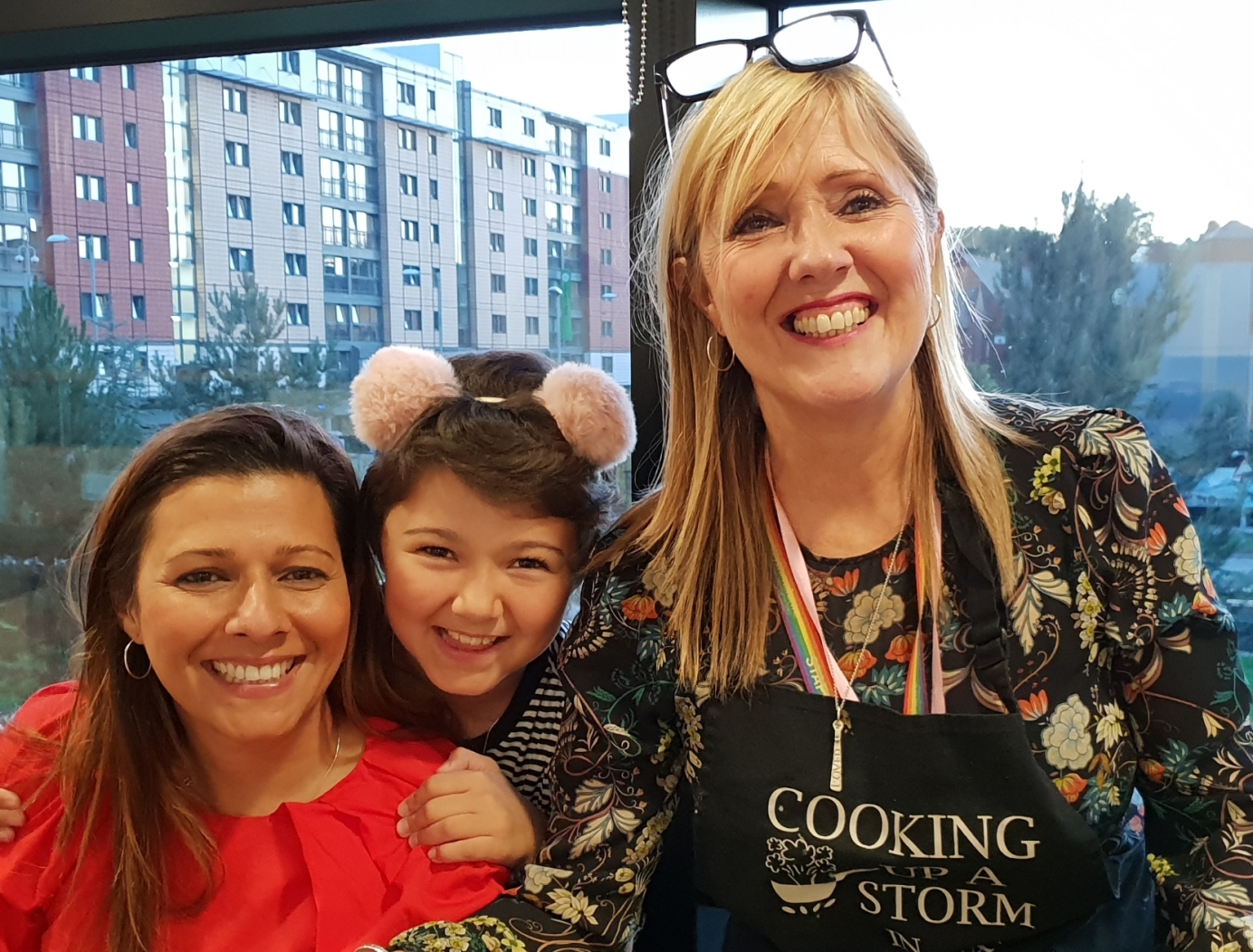 Pride of Britain winner: Emmie's Kitchen
"It is apparent that looking after the well-being of parents is imperative in their child's recovery."
As a Charity that provides a bedroom for a family when their child is ill in hospital, we help to relieve the burden of financial stress with completely free accommodation throughout their stay. However, when families stay in one of our Houses, they often spend a substantial amount of money on convenience food, which is often lacking in nutrition. Understandably, parents will spend a large proportion of their time over at the hospital focusing on their child's recovery, and meals become a second priority. We are always family focused but there is only so much we can assist with – this is where the cooperation of our amazing volunteers and supporters comes into play.
Since August 2018, we have been lucky enough to have the support from a wonderful and reliable community of volunteers called Emmie's Kitchen, who are dedicated to providing healthy and nutritious meals for families. The initiative originated when Emmie Narayn-­Nicholas was diagnosed with leukemia, aged 8, back in 2018. Her family members came to spend a great deal of time in Royal Manchester Children's Hospital. It became very apparent to them that the availability of tasty, nutritious homemade meals and snacks to nourish the family during their long days on the ward, was extremely limited. And so, they cooked up the idea for 'Emmie's Kitchen'.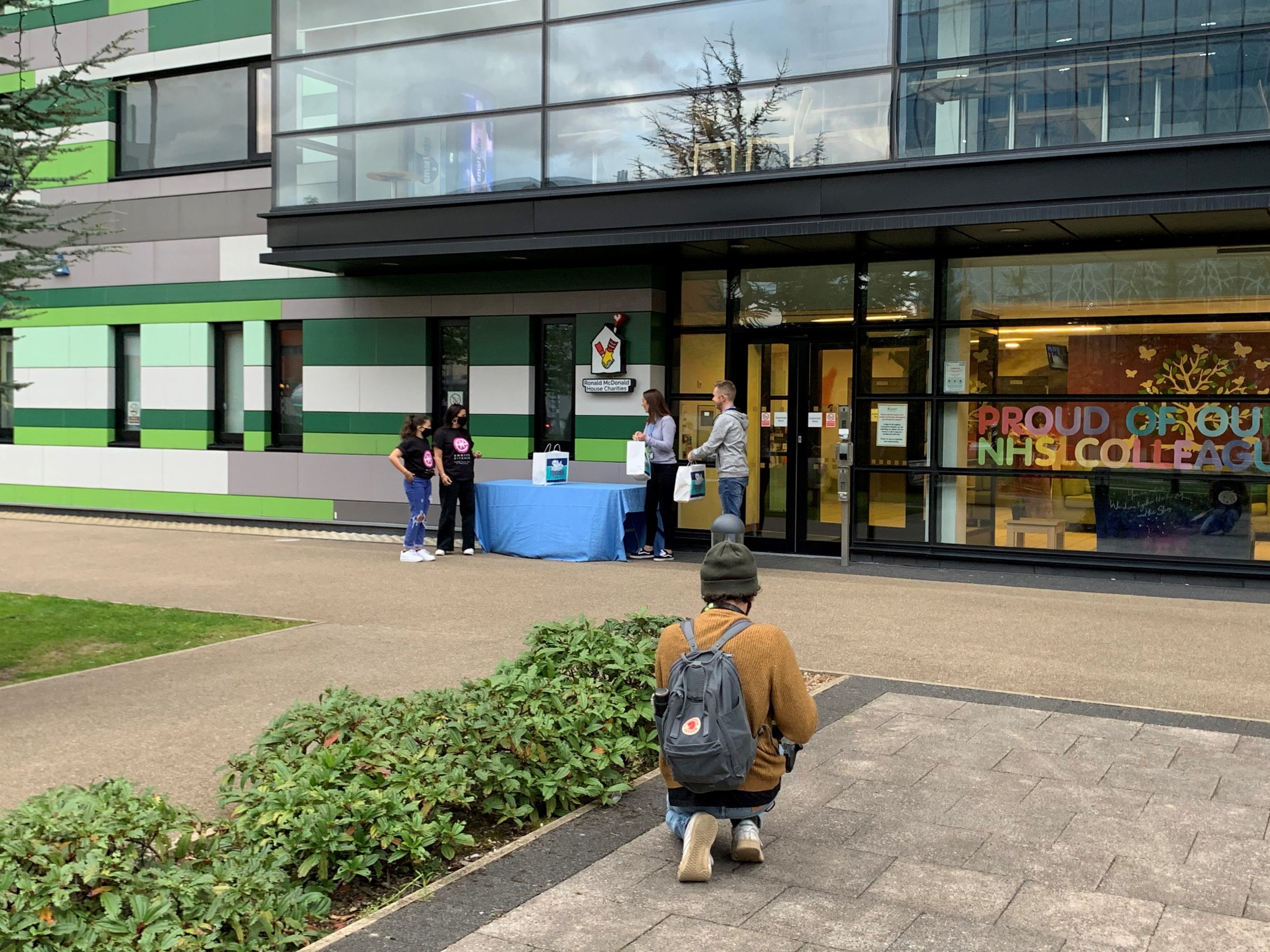 This week, Emmie has been named as a Child of Courage at ITV's Pride of Britain Awards 2020 – a huge achievement! We're very proud of Emmie and grateful for the support of the initiative over the years.
The core mission of the group is to provide parents of children staying in hospital, with tasty cooked meals and snacks as frequently as possible. Emmie was motivated to do something to help, after realising how imperative the well-being of parents is, to their child's recovery.
"Emmie's Kitchen hopes that by recognizing the emotional and social needs of parents with a seriously ill child, we will be able to offer a more holistic view of the family… they would be more able to cope and care for their child."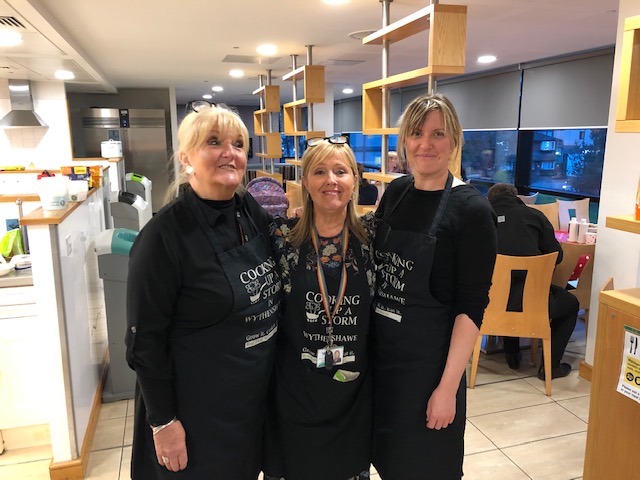 Once a month, Emmie's Kitchen would prepare delicious, homemade three course meals for our families to be served in our communal kitchens by committed volunteers. These special evenings became a highlight for parents and visitors, who would be treated to table service and the chance to meet and socialise with others; a few hours of well-deserved respite. Regardless of the issues caused by the pandemic, they have continued to provide food for families by delivering meals from established local restaurants and snack bags.
Everyone staying in our Manchester House has had the opportunity to enjoy these restaurant meals on a weekly basis. Parents Kim and Will, who are currently staying with us, shared their thoughts on Emmie's Kitchen and the wonderful people who work hard to continually deliver.
"As a parent of a child with a long term hospital stay, things have been difficult. Long stays with my child, Willow, means you are cot side from early in the morning to late at night. Our diets have practically consisted of cup noodles and crisps."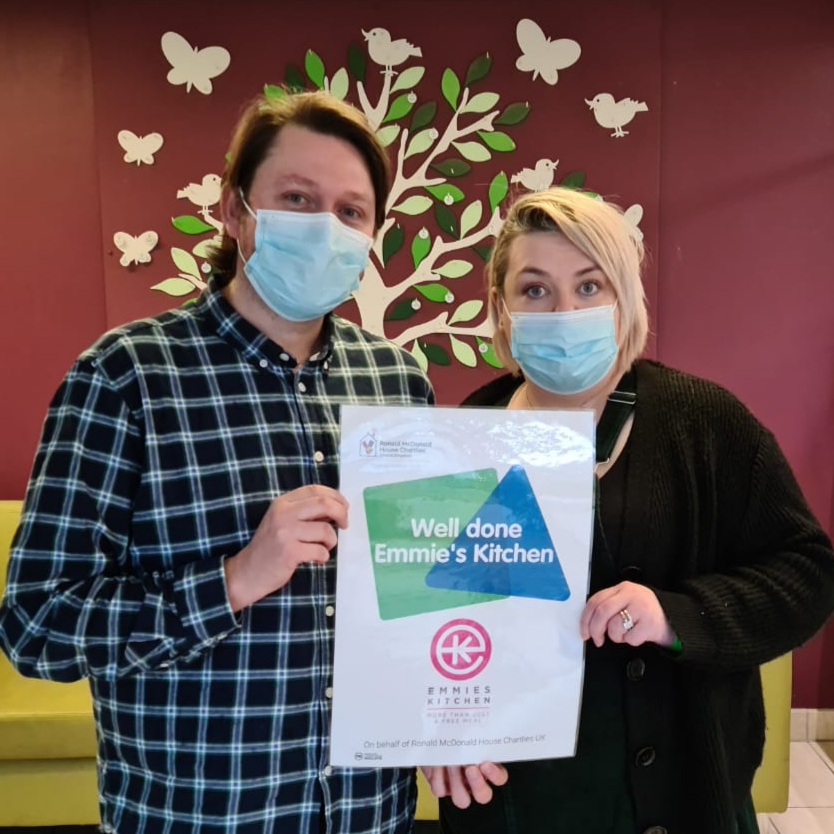 "Getting a place at Ronald McDonald House Manchester was a blessing. We were excited about having a kitchen area available and being able to cook nutritious meals ourselves with vegetables instead of cooking for one when you have spent the whole day in the hospital with a ready meal made in the microwave."
"Having meals from Emmie's Kitchen, in addition to our own cooking, has been a blessing and a lovely treat. Having the choice of a lovely home cooked, restaurant standard meal has been a wonderful gift and the additional snack bags have surpassed expectations. They have provided instant porridges for breakfast, a selection of fruits and goodies, as well as noodles for another meal! Thank you so much Emmie's Kitchen for giving us a special Friday feast! We can sit together as a couple and talk about our day, whilst enjoying our beautiful meal – it helps us emotionally and practically."
Help us provide free home away from home accommodation to support families with children in hospital with a donation.