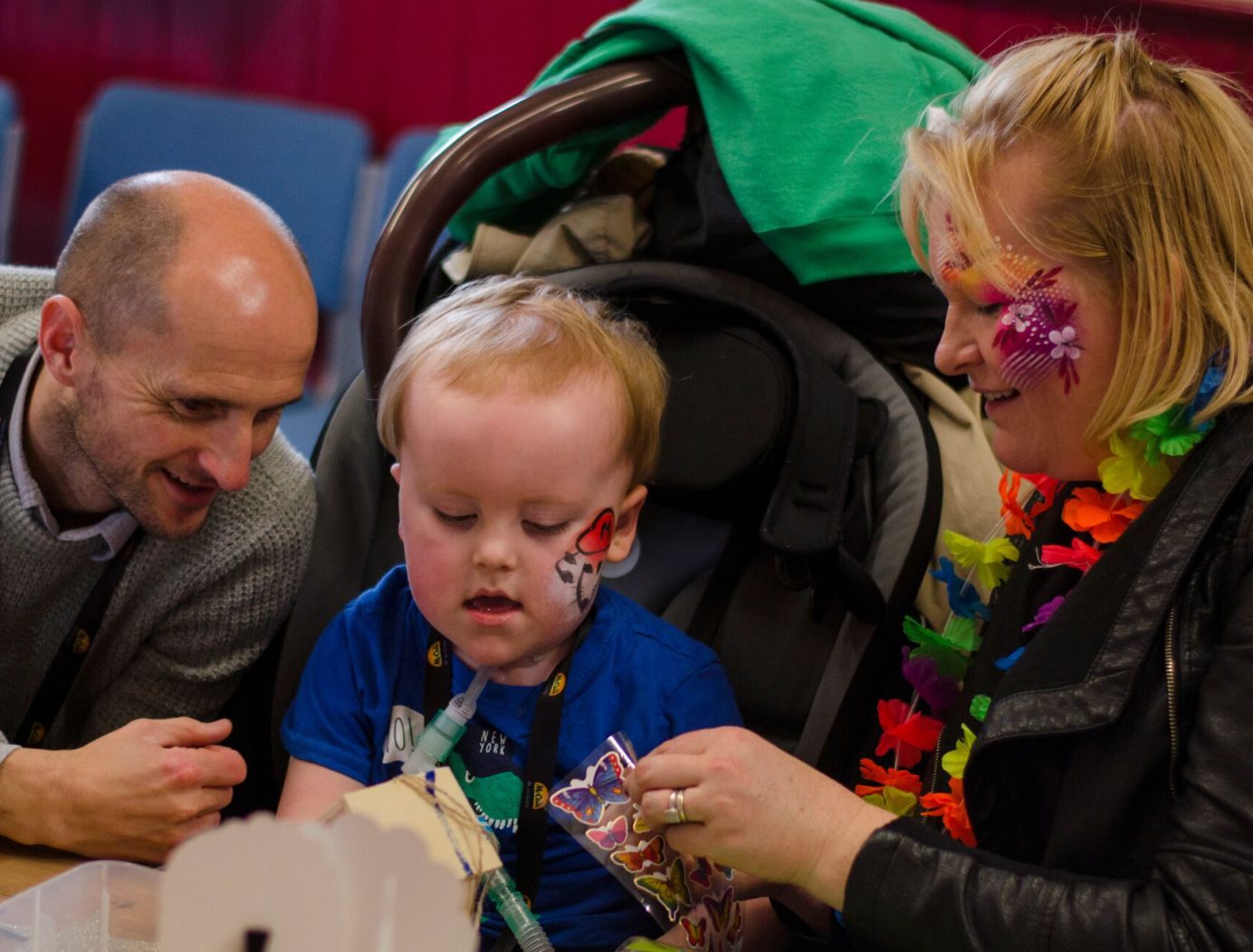 Preparing for a Long Stay: Jude's Story
When Jude was born, his family found out he had Pompe disease, a rare condition usually affecting the heart and liver, causing muscle weakness and trouble breathing. They weren't strangers to the hospital, having stayed at Ronald McDonald House Manchester a few times over the last few years. This time though, the family were devastated when Jude suddenly developed Type 3 pneumonia, and the family had to watch their three-year-old be induced into a coma and ventilated after part of his diaphragm collapsed.
Dad Damien said, "It was more intense and we had to take in a lot during a short period of time. We were told that Jude couldn't come off his ventilator, so he would need a tracheostomy."
A tracheostomy is usually performed if a child is unable to breathe normally because of an underlying health condition or blocked airway. The procedure creates an opening at the front of the neck so a tube can be inserted into the windpipe, delivering oxygen straight to the lungs or to remove any built-up fluid in the throat and trachea.
"We prepared ourselves for a long hospital stay. We knew about the Ronald McDonald House, so we were referred and checked in when we found out they had a room for us," said Damien.
"The House meant that Jude's brothers were able to come and stay. We were sitting in the House when we told them about his tracheostomy.
"Without the support of the Ronald McDonald House, it would have caused an enormous amount of stress and pressure. We would have had to rent a property close to the hospital which would have had not only a financial impact, but also emotional. Being able to go somewhere that's still close to your child, but away from the ward, allowed us to have time to process things and gain a clearer head.
"But it's also given Jude the chance to come off the ward. We've been at the House for 11 months now and it's somewhere that our other boys and family can come to visit Jude and for him to come over to the House and relax.
"It's been difficult, but we know it's been the right thing to do and we had to give Jude the chance as he brings us so much joy every day.
"I really believe that being close to Jude has aided his recovery and I encourage anyone looking to support Ronald McDonald House Charities UK to do so, as we have done ourselves. It's a real 'home away from home' and we need to support it as much as we can."
Help us provide free home away from home accommodation to support families with children in hospital with a donation.