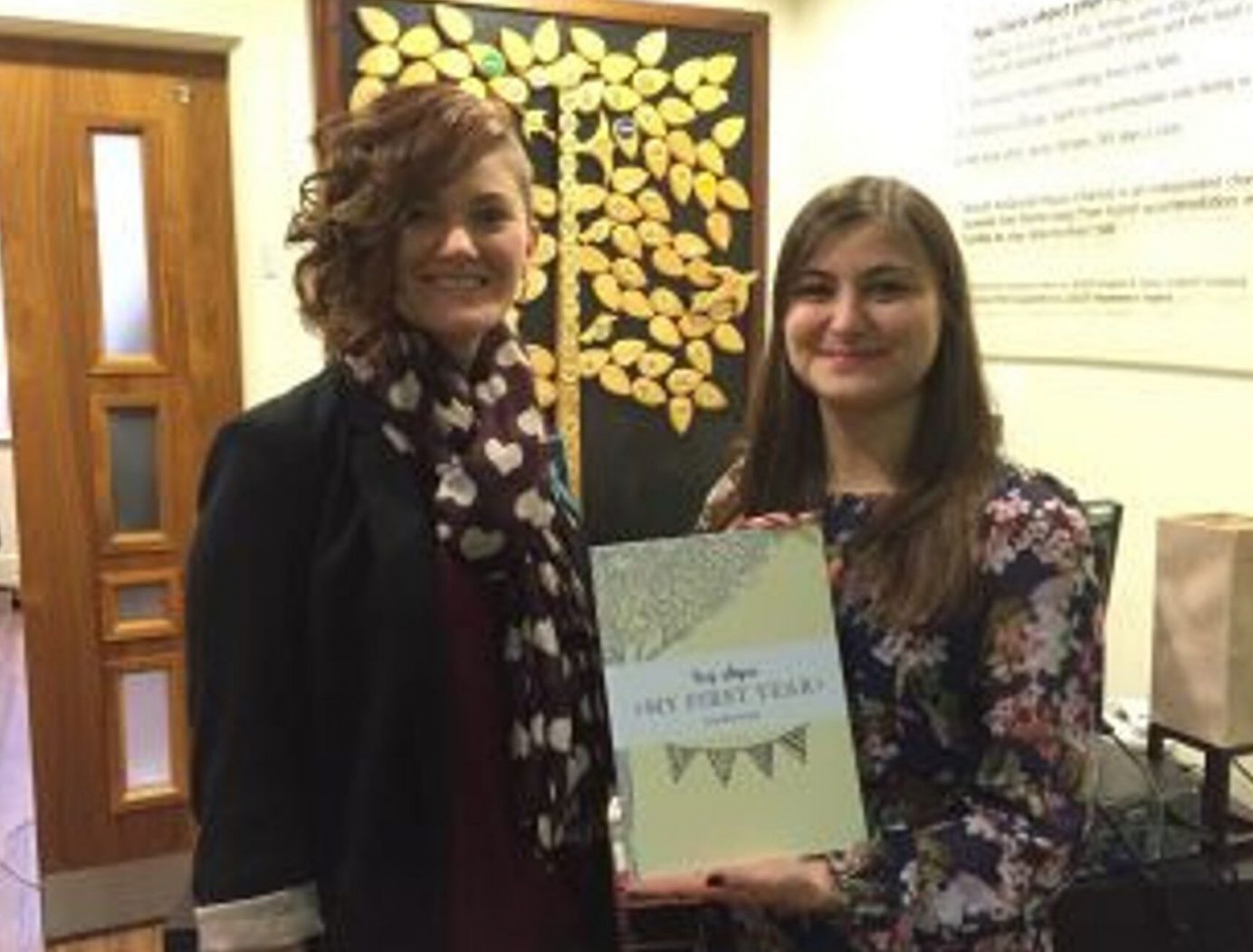 Preemie Baby Book: Leanne's Story
A mother from Greater Manchester has created one of the UK's very first baby record books for the parents of premature babies.
Leanne Sawyer, who lives in Gee Cross with her husband and three children, first came up with the idea for the book when her daughter Chloe was born in 2011 at just 25 weeks.
Doctors prepared Leanne and her husband for the worst as Chloe was not expected to survive such an early birth, but after seven months of being shuttled between hospitals around the North West for specialist treatment, she beat the odds and is now a happy four-year-old enjoying her first year of school.
Launched on Tuesday 17 November to coincide with World Prematurity Day, Tiny Steps My First Year, includes entries especially for babies born early such as 'the first time I was out of an incubator' and 'the first time I was well enough to go off the ward'.
Sales of the book, which can be purchased online at Amazon and Waterstones, will also help to support two charities close to the family's heart. Ronald McDonald House Charities, the independent charity which provided Leanne with free 'home away from home' accommodation close to Chloe in hospital, and premature baby charity Bliss will each receive twenty pence from every copy sold.
Visiting Ronald McDonald House Arrowe Park on Tuesday to donate one of the first copies of the book to the team that helped her when her daughter was in hospital, Leanne said:
"When Chloe was born I wanted to cherish all the memories with her as I had done with her older brothers, but couldn't find any books that let me record her special milestones.
"I am so proud to have created this book to support parents who find themselves in such a difficult situation and happy that I can also raise funds for worthy causes such as Ronald McDonald House Charities which provides a lifeline for families who find themselves far away from home with a seriously-ill child."
FOR MORE INFORMATION OR TO SPEAK TO SOMEONE PLEASE CONTACT:
Francesca Seabourne, Third Sector PR
Ronald McDonald House Arrowe Park is run by Ronald McDonald House Charities – an independent charity that provides free 'home away from home' accommodation at hospitals across the UK. It enables seriously ill children to have their families close by when they are undergoing treatment and allows them to maintain a degree of normal family life.
There are 14 Ronald McDonald Houses in the UK and in 2014 they helped support over 6,000 families with children in hospital.
Ronald McDonald House Charities relies on the generosity of supporters and fundraisers, including McDonald's customers, without whom it would be unable to continue its work.
The Charity was founded in 1989 and has been keeping families together for more than 25 years.
Help us provide free home away from home accommodation to support families with children in hospital with a donation.