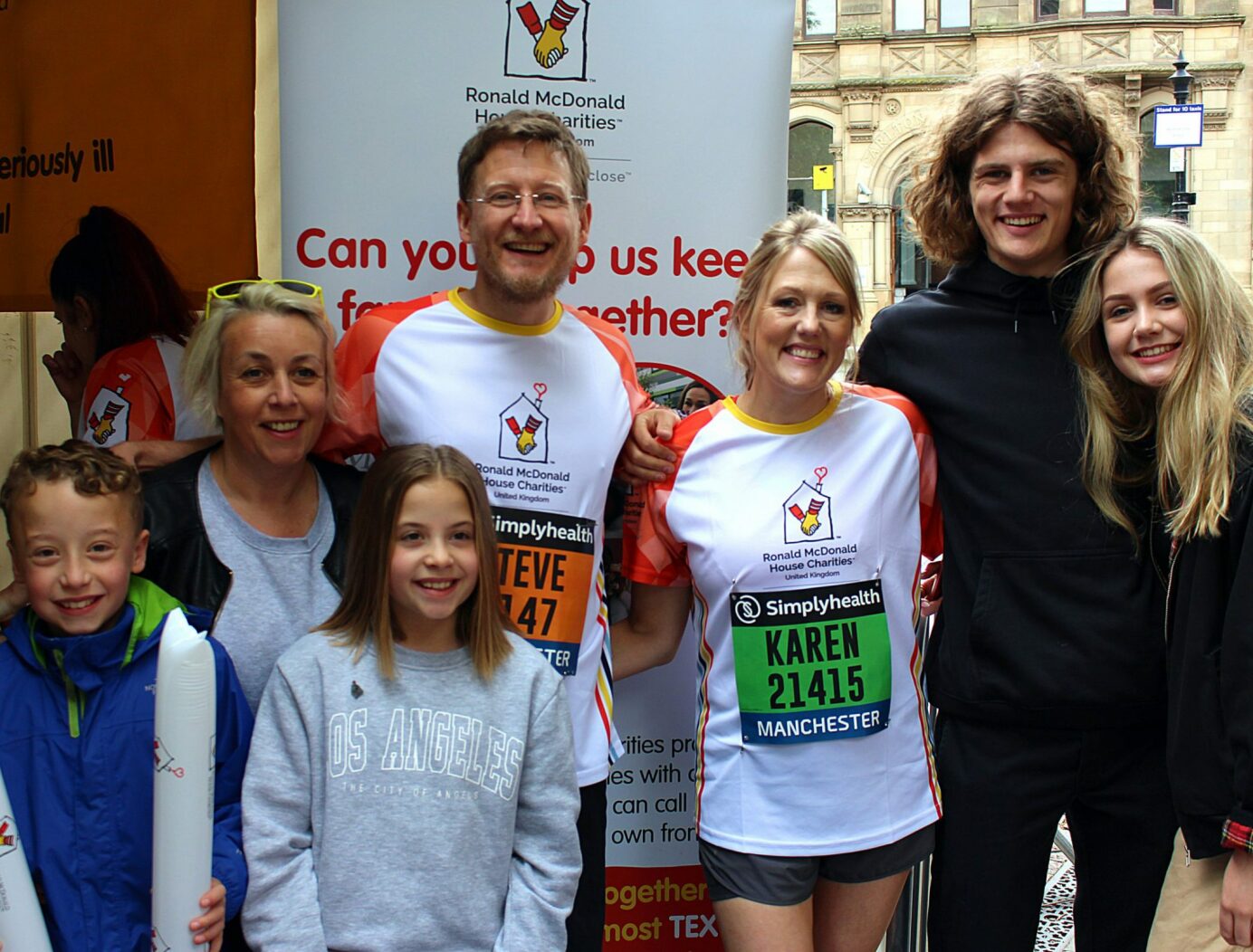 #teamRMHC - Outrunning anxiety after the Manchester bombing
Karen Mills was watching TV with her husband on a quiet Monday night in May 2017, when she answered a call and was told her daughter had been injured in a suspected terror attack. Karen felt like her world was falling apart.
"Evie was meant to be coming home that night," she said. "But then we got that phone call. We live in North Yorkshire, 60 miles from Manchester, so my first thought was to get there as fast as we could.
Evie Mills was one of 139 people injured when a bomb was detonated as people were leaving the Manchester Arena, following a concert by Ariana Grande. She sustained a fractured skull in the attack, as well as serious wounds to her legs, chest, hips and wrist. But Evie was one of the lucky ones; twenty-two people also died in the horrific incident and more than half of those affected were children.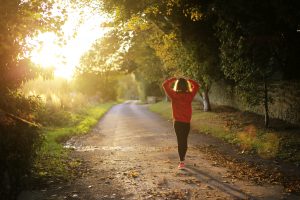 Karen was due to run the London Marathon as a fundraising effort for Ronald McDonald House Charities, who gave her and her family free accommodation in their Manchester House while Evie was in the Royal Manchester Children's Hospital.
Clearly, the situation has changed, the Marathon has been postponed due to Covid-19. But that doesn't change her view of running and how it helps her.
Every time she laces up her sneakers and heads out the door for a training run, Karen thinks of her daughter.
The deadly blast sent a bolt through the front of Evie's thigh, which embedded itself deeply enough that it had to be removed through the back of her leg.
Despite this, Evie managed to get up and run to the exit of the arena, Karen said.
"If Evie can do that, then I can run 26 miles."
Around the one-year anniversary of the Manchester bombing, Karen participated in a walk to fundraise for the 'We Love Manchester' charity. In 2019 she picked up the pace to participate in the Great Manchester 10k event, whilst fundraising for Ronald McDonald House Charities UK.
Directing her energy into something positive like running was her way of avoiding getting bogged down in negative memories, she said.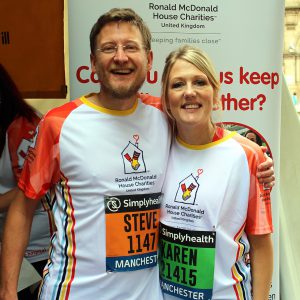 Following the bombing, Evie was rushed to the Royal Children's Hospital in Manchester, where she was taken to a ward reserved for those injured at the arena.
Evie was still conscious at this point, Karen said, but was incredibly distressed. "We still didn't know the extent of the injuries, and they still hadn't confirmed it was a bomb yet – your brain doesn't tend to go there."
"There was no sleep that night."
In the coming days Evie was shifted to another ward. She underwent two surgeries to have her injuries cleaned and the shrapnel removed from her wounds. After spending two nights in the hospital, Karen and her husband Craig were told there was a room for them at the Ronald McDonald House right beside the hospital.
As the family was based more than an hour and a half away from the hospital, the House was a logistical lifesaver for Karen over Evie's two-week stay. "We needed somewhere to stay, or else we would have just sat by the bedside," Karen said.
"I struggled to really leave her, but equally I knew I needed freshening up, and for her to be able to see me as normal – with my makeup on, and my hair done.
"I know that sounds ridiculous, but she needed to see me operating as normal."
The 16-year-old only recently stopped receiving treatment for her injuries. She still experiences discomfort as a result of her leg injuries and has limited hand movement due to injuries to her brain and skull.
Karen says she won't stop running, even if it's around the house, up and down the stairs and in the garden. And when the Marathon does happen, her daughter will be on the sidelines, cheering her mum on as she runs. They both hope Karen's efforts will help Ronald McDonald House Charities to support other families when they need it most; like we did for Evie.
Karen's top tips for runners
Keep hydrated, drink lots of water
Don't train too hard – go slow and steady, and make sure you have rest days
Keep focused – keep your goal in mind and remember why you're doing what you're doing.
If like Karen, you think being active could benefit your mental wellbeing – especially in our current situation, you can sign up to our Zero2Hero25 Challenge – it will make a real difference to our work, as well as helping you to keep moving!
Help us provide free home away from home accommodation to support families with children in hospital with a donation.