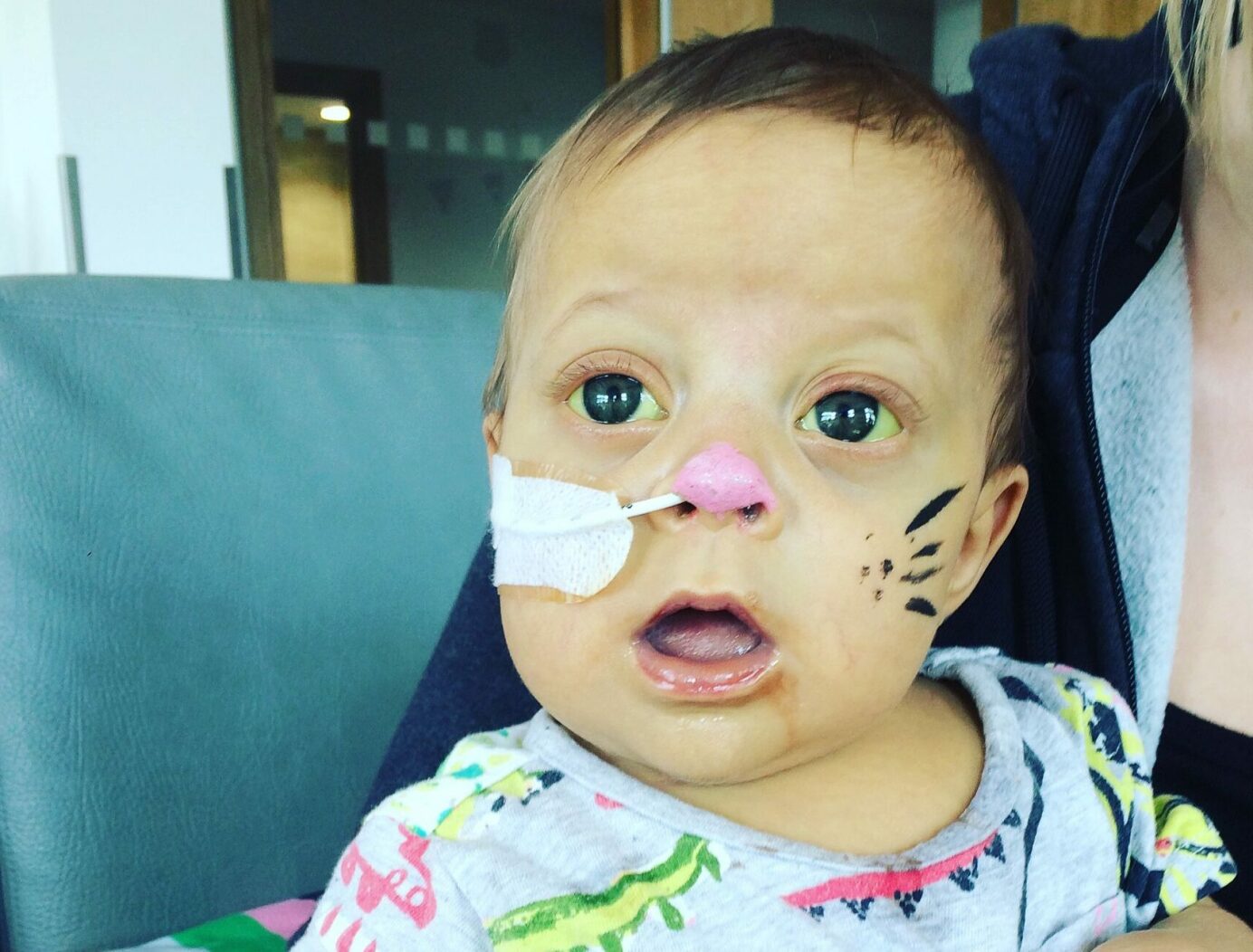 One in 15,000: Mylah's Story
When little Mylah was only 11 weeks old she was rushed to hospital after having a swollen tummy. During her time in hospital, her family stayed close to her in the Southampton House, where the family were able to create special memories together, including Mylah's first birthday!
I took Mylah to the doctors with a swollen tummy when she was just 11 weeks old, where they told me to go straight to the hospital. After many tests the doctors thought they had a diagnosis, however, Mylah had to be transferred to King's College Hospital in London to confirm it. After many more tests, it was confirmed Mylah had Biliary Atresia, a rare childhood liver disease that affects only one in 15,000 babies.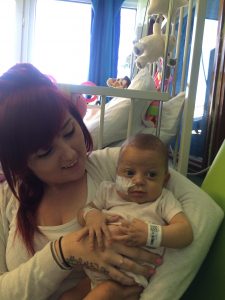 We were told that the only effective treatments for biliary atresia at the moment are to have a Kasai operation or liver transplant. Mylah was diagnosed just before 12 weeks so unfortunately, her liver was already too damaged for the Kasai procedure to be successful. Mylah was assessed over two weeks and listed straight for transplant. I was told Mylah's condition would slowly deteriorate, and without a liver transplant, she would not survive.
Mylah was put on various different medications and we were transferred back to Southampton to continue her care at the hospital whilst waiting for the transplant. This is when we discovered the Ronald McDonald House.
In August, Mylah received 'the call' so we were blue-lighted back up to London, but unfortunately, the liver wasn't suitable so we were then taken back to Southampton to continue waiting.
In November, we went for Mylah's liver review and they told us her condition had deteriorated quite a lot and her liver was not looking good at all. She was then placed on the priority transplant list. Mylah's condition continued to go downhill and she developed a blood clot in her lung. She was now needing five-hour medication transfusions every five days on top of around 13 different medications a day and injections twice a day. She would also require blood transfusions every 3-4 weeks and different antibiotics as and when she got infections.
Then in December, Mylah started suffering from internal bleeding so she was back and forth to London. But in January she suffered a much more serious bleed and unfortunately, they discovered Mylah had a big blood clot in her tummy and she needed to go to theatre to try to control the bleeding the best they could.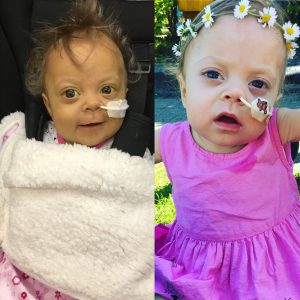 Two days later, after Mylah went very downhill, we were told that a liver had become available. The liver wasn't Mylah's blood type, but because of how poorly she had become they were willing to go ahead as it was now her only hope.
We were told we were looking at around an eight-hour wait as to whether it would go ahead or not as there were lots of tests that needed to be done. After waiting we were told there was a delay, 18 hours passed and we were then told the transplant wasn't going to go ahead as another liver had now come up which was Mylah's blood type!
The wait started again, and after a total of 36 hours waiting we had the news that the liver was perfect and Mylah would go down to theatre within the hour to have her life-changing surgery!
Eight and a half hours later Mylah came back to intensive care and spent a further three weeks there. She then spent two days on the high dependency ward before going back to the normal ward where she spent another three weeks before being transferred back to Southampton.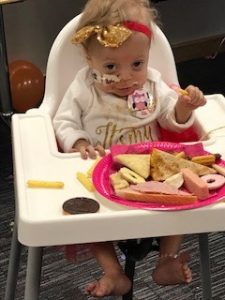 The best thing was being able to celebrate her first birthday in the House with a big party for all our family and friends. Now three months post-transplant Mylah is doing amazingly well and we are hoping to be discharged home in the next few weeks!
Without the Ronald McDonald House, these last 11 months would've been so much harder than it already was! Without the House I would have been alone the majority of the time, as financially it would have been crippling for the whole family. Only two members of our family drive, so train or bus costs or even a B&B room for the length of time Mylah has been in hospital, I don't know how we would have managed without the House.
We will forever be grateful to everyone at the House for doing so much for us and always making us feel so welcome – Thank you!
Help us provide free home away from home accommodation to support families with children in hospital with a donation.