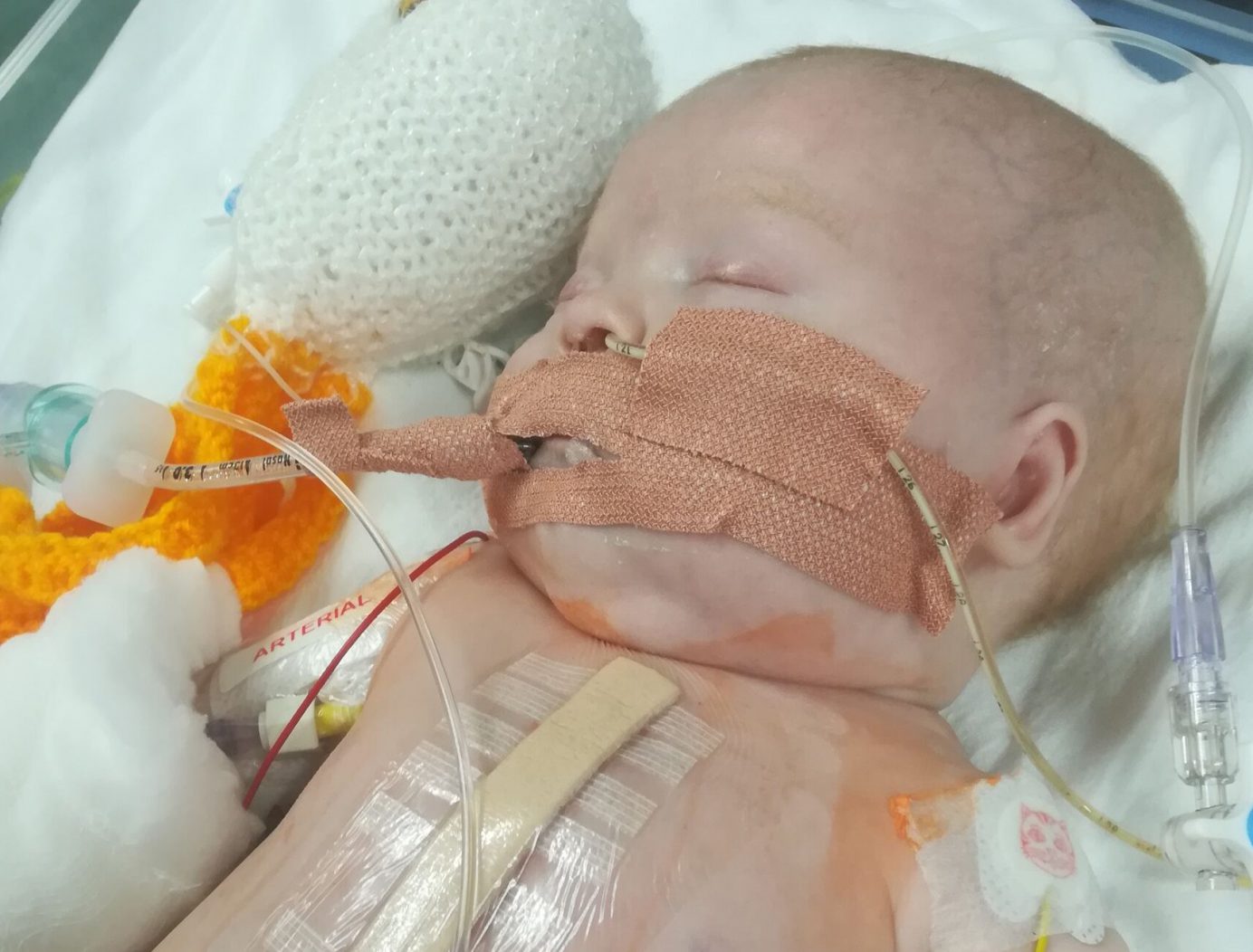 Never Forget the Kindness: Matilda's Story
Matilda was born at 36 weeks, weighing 3lbs 9oz. The induction was planned due to low weight, so we were aware that neonatal care would be required once she was born. After delivery, we were told that she has a cleft palate and she was taken to the high dependency unit within neonatal. 24 hours later, we were told that Matilda would need to be transferred to Birmingham Children's Hospital.
The transfer proved to be very difficult, as we have two other children. Luckily within three days of our arrival, we were offered accommodation at Ronald McDonald House Birmingham. We were and will forever be grateful, as it meant that during this troubled time we could be a together as a family.
After seven days of being at the Birmingham Children's Hospital, Matilda was whisked away to the paediatric intensive care unit due to having suspected sepsis. This was scary for us as a family, yet the Birmingham House and the facilities it offered meant that our family were just minutes away from her.
Within 10 days, Matilda had to be treated with a blood transfusion and was also diagnosed with heart failure. She has since been diagnosed with Pierre Robin syndrome, hydronephrosis kidney and has two holes in her heart. In order to stabilise her condition, it had been discussed that she needed to be operated on by placing a pulmonary artery band on her lower ventricle. In order for this to happen, she needed to gain weight. This wasn't possible as her breathing difficulties caused her to burn calories. Our world was then turned upside down. They discovered that the only way for her to grow was for her to be placed on life support. After four days there was no growth and the decision was made to proceed with surgery.
During her five-hour operation, I was absolutely beside myself. I will never forget that Tracey, a member of the House team, managed to keep me calm and positive during the wait. I will never forget her kindness during that difficult time, it made a huge difference in how I felt during the operation period. We got the fantastic news that the operation was a success.
But bad news followed. 40 minutes after being back on the paediatric intensive care unit, her heart stopped. Matilda went into cardiac arrest and had to be resuscitated, her chest was reopened on the ward. The 72 hours that followed were heart-wrenching. I was emotionally and mentally drained. But remembering how the House team was so caring and considerate towards my family was heart-warming.
After 27 days on the paediatric intensive care unit, she has now returned to the neonatal cardiac ward where I hope she will remain until her next heart surgery. In the meantime, we'll be remaining at the Birmingham House where Matilda's big sisters Esme and Millicent have not only been able to continue with their education but have been able to take part in many activities, such arts and crafts and tombola bingo.
The staff at the House have been amazing throughout our stay. The kindness, conversations and support and reassurance have been unmeasurable, we will be forever thankful.
Help us provide free home away from home accommodation to support families with children in hospital with a donation.