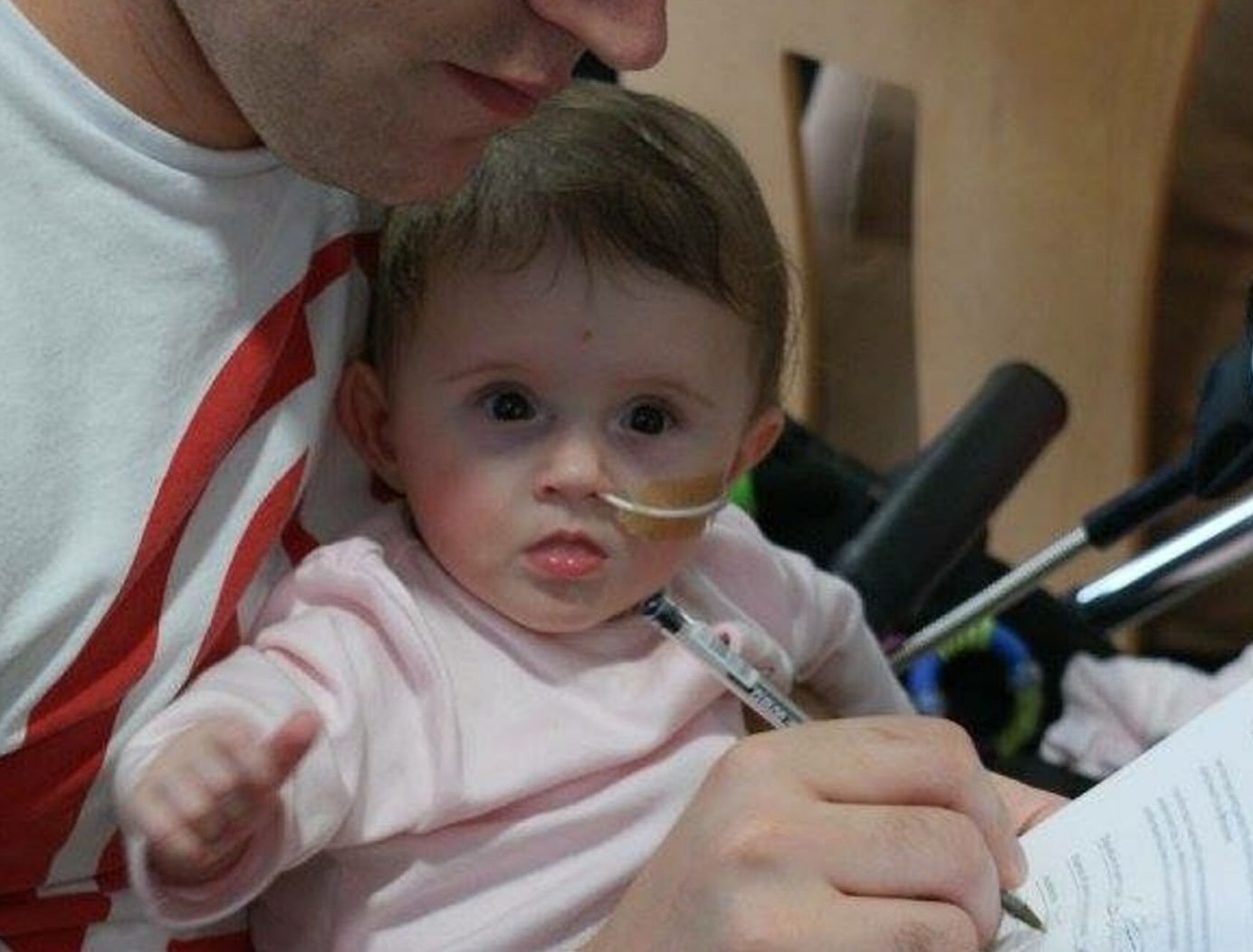 Never a Lonely Place: Jasmin's Story
When mum Vicky realised there was something seriously wrong with her baby, she called an ambulance. She never imagined the journey they would take – emotionally and physically.
When Jasmin turned four months, I just knew something wasn't right. I'd take her to the hospital, but by the time we'd get there, she'd seem okay. This was our life for a few months until 28 May – a day I will never forget – when I woke up and Jasmin was lifeless.
I could see she was breathing, but something was seriously wrong. We rang the ambulance and we were rushed to York District Hospital. Even though I still didn't know what we were dealing with, I just assumed that we'd only be there for a few days and then we'd be able to take our baby girl home.
Jasmin kept suffering from seizures and her blood sugar was dangerously low, but no one knew why. After ten days, the hospital wanted Jasmin to be seen by a specialist metabolic team. They mentioned places like Leeds General Infirmary or Manchester Children's Hospital. I assumed they would send us to Leeds, a much easier place to get to daily, but on the thirteenth day, we were rushed in an ambulance to Manchester with my husband following in the car. We had no idea how or where we would sleep, but neither of us could leave Jasmin's side.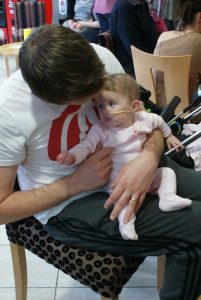 We were over 70 miles away from home, friends and family. Our main concern became figuring out how we could afford to both stay with Jasmin. My maternity pay had just stopped, so we were living on one wage.
On our first night, I was led into a shared room to sleep in. Sam stayed in with Jasmin until the next morning when we met a nurse who told us about the Ronald McDonald House.
Initially, we thought it was just a basic place to sleep and for a £25 key deposit, it was going to be a better option than a hotel room. I must admit – I didn't expect much.
When we first walked in our room… wow! I remember turning to my husband Sam and saying "we've paid to stay in hotels which aren't half as nice as this!"
I honestly couldn't believe we were so lucky to have such a nice place to come back to every night, to recharge our batteries so we could face another long day at the hospital.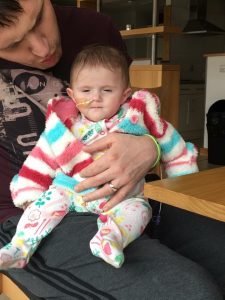 We began to slowly realise that we were going to be staying for a while. With the House full of staff and other families, it was never a lonely place. All the activities and events the House provided free of charge to ensure families still have enjoyment are remarkable. We thought we would be eating store-bought sandwiches every night, but with a huge kitchen, the House made sure could sit and eat a meal together. We didn't expect what a huge impact that made.
After nearly ten weeks, we finally got to take our baby back home to York. It was emotional to leave the House, even though you spend days and weeks praying that you can go home with your child. The House did so much for us as a family and gave us a support system at such a difficult time. Being close to Jasmin ensured that we had the strength to stay positive, even at the darkest of times. I will never forget what they did for us.
We would have been completely lost without the House, and it makes me sad knowing that so few people realise how important the House is for a family – without the Houses, families would be separated at the most challenging times. We're sponsoring a room so Ronald McDonald House Charities can continue to help families just like ours, and we will continue to help such a remarkable charity.
Help us provide free home away from home accommodation to support families with children in hospital with a donation.